Dear guest
The registration below is for businesses who want to become a reseller of Iron Fortress Products. Please note the registration is only for resellers and not private persons. Resellers are businesses that purchase products to resell them via a web shop, conventions, fairs or a brick-and-mortar store.
If you represent a group, organization, gaming or Larp club, please visit our online stores, Epic Armoury and Larp Spot, or read about our Affiliated Program for LARP organizers and event makers.
How do I get started?
Register for an account with the form further down this page.
Activate the account with the email you receive afterwards. Remember to check your spam filter.
Please fill out the Debtor/Reseller Registration; you can find a link to it on your account page. (Register new debtor account) if you do not fill out the form we will delete your account!


Please note: We have to finalize the registration manually; you will receive an email when this is done. Thank you for your support.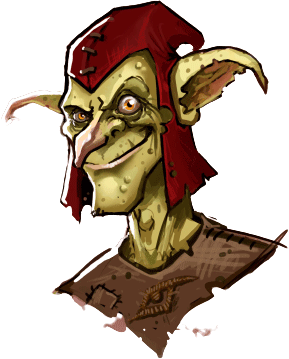 We are the Warehouse gobos, and we will be keeping our eyes out for your orders!

Ohh yez, we will! ... .. .
Iron Fortress Reseller
As an Iron Fortress Reseller, you will gain access to our wide range of LARP products. Our products are not only used in LARP, but are also commonly used in TV, theatres and movies. If you have questions or need support on how to do LARP and how to expand LARP in your territory, we will help you. We have experience in growing our existing market as well as in opening new territories and distributors.
One-Stop LARP dealer
Our range of products covers most aspects of the LARP hobby and is still being developed and expanded day by day. We design and produce a wide variety of equipment featuring personal character items, camp gear, archery, make-up, leather crafts, metal works, clothing, weaponry, and a broad range of accessories. Within these categories, we offer a wide range of quality equipment that covers anything from a LARPer's basic needs to the high-end highly detailed equipment for more demanding players.
Ordering our brands
The Iron Fortress online catalogue contains the complete assortment of Epic Armoury, Stronghold, Ready For Battle (RFB), Epic Effect, Light Kit and Dark Moon. Our webpage will inform you about the availability, attributes, and descriptions of our products. You can download product pictures from our webpage, and we can provide you with a download link for both high and low-resolution pictures of our products. We strive to make our products easily available to consumers and retailers through our network of distributors and partners in many regions of the world.
Labelling on all products
All products are packed in standardized boxes in quantities of 1, 3, 6, 12, 24, or 48 pieces, with labelling on all boxes, bags, and products. This gives you an easy overview when ordering, receiving, and handling goods from Iron Fortress. Retailers are also able to order single items if needed.
Advanced barcode system
All Iron Fortress products have barcodes. This makes for easy identification of all movement of goods from wholesaler to retailer
Individual Products
We aim to have as wide a range of items as possible. If you, however, have a specific need or an idea that we have not yet seen, we offer you the opportunity to have these items produced at our facilities and add this to the Iron Fortress assortment.
Ongoing product development and improvement
We constantly strive to improve our line of products through development, experimenting, testing and receiving ongoing feedback from the LARPing community.
Please contact us at info@ironfortress.com if you have any questions.