Vanguard: a new line of swords
This Holiday season, we are releasing our new Vanguard collection. These weapons are crafted to provide our customers with a new, affordable, maintenance-free weapon. Not only that, but the full polyurethane foam blade and the hilts you know from the Stronghold line give you a durable weapon with no need for silicone. It is a weighty weapon with greater heft than our other ranges; one well-suited for show fighting and able to withstand the hardships of LARP combat.
The Vanguard line is priced to be competitive, and we believe that these weapons are a great option for the price.
You can order Vanguard now to have it in stock and ready for your customers on the launch date. Please note that the official release date is the 1st of December, and we kindly ask that you wait to sell them until then.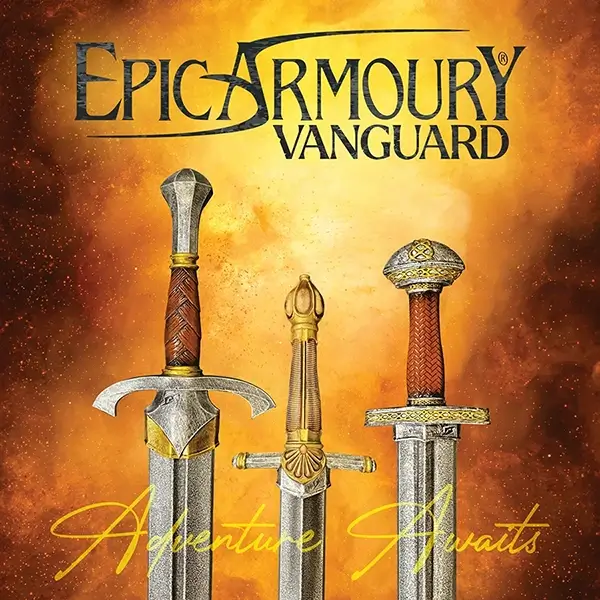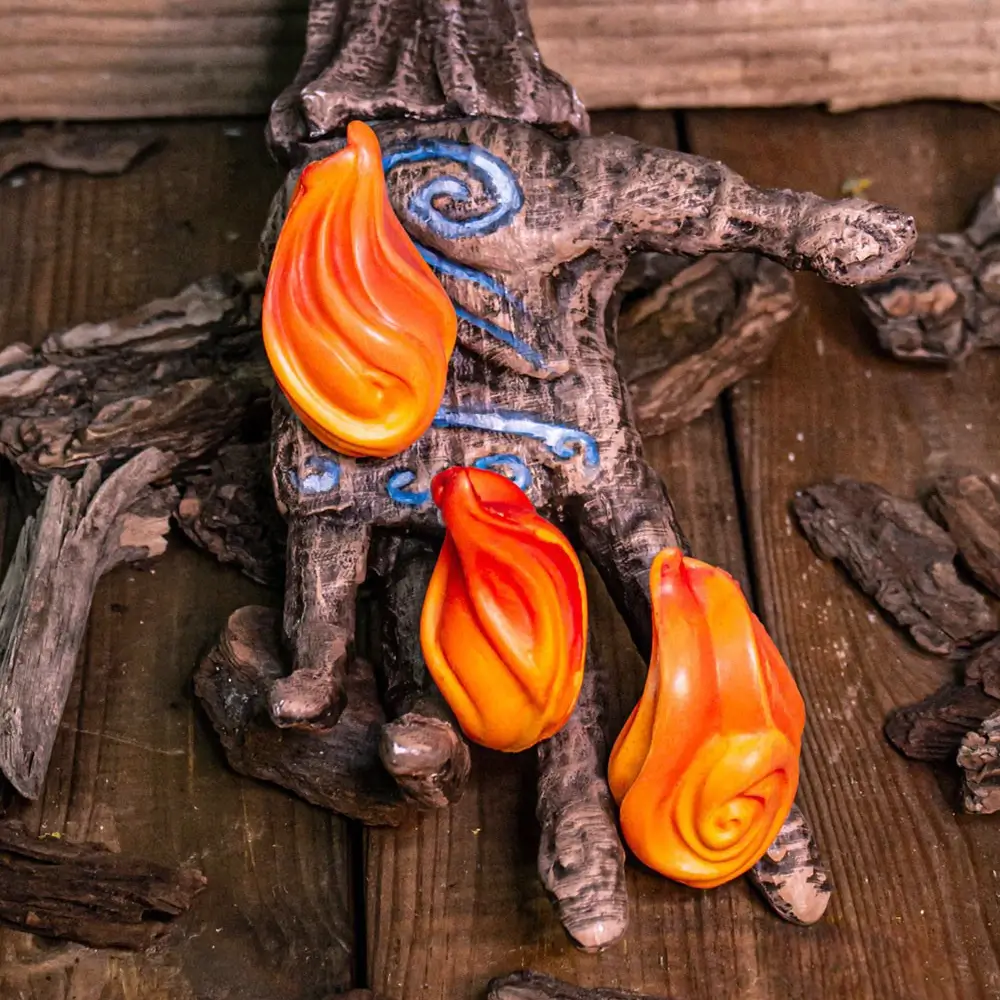 NEW PRODUCTS
Throwing weapons from Rawblade
We have added a wide range of foam throwing weapons from Rawblade to our collection. They are 100% latex free and safe to throw at ennemies. The range includes flames, daggers, potions, bombs and other fantasy weaponry.
NEW PRODUCTS
Eventide Expands
Earlier this year, we released the Eventide collection. Now it is reinforced as the powerful Greatsword and the sleek Scimitar join the collection. Both are inspired by the dark elves that live in the sunlit lands, exuding sleek lethality.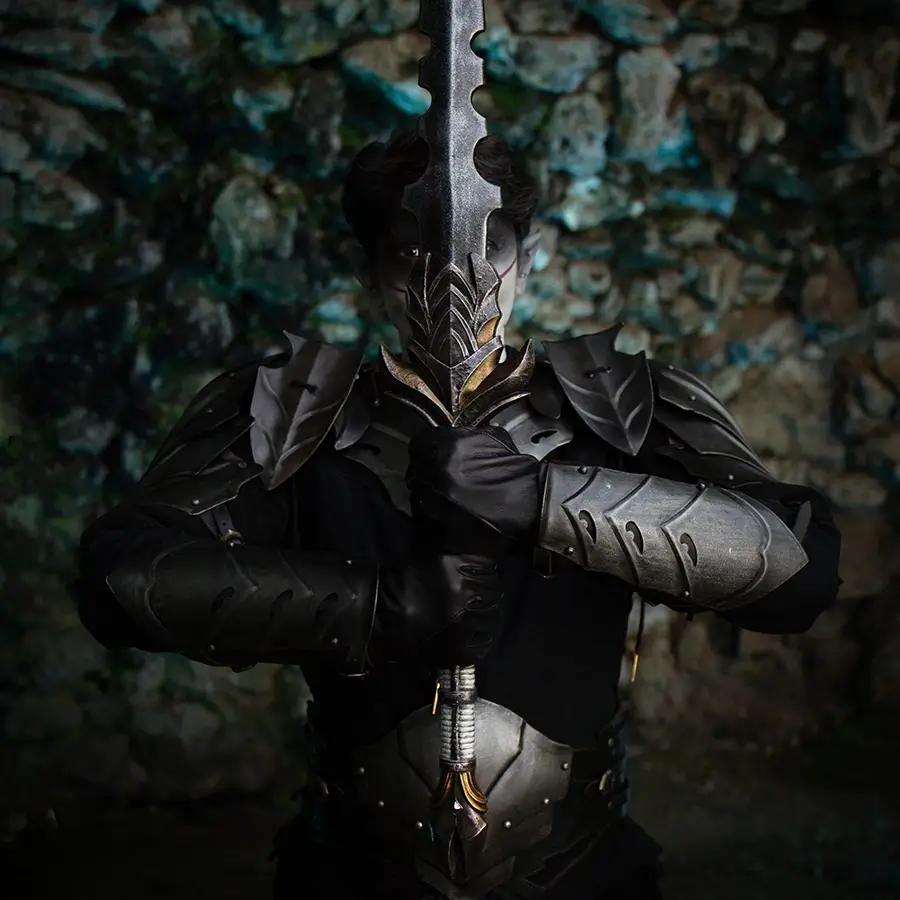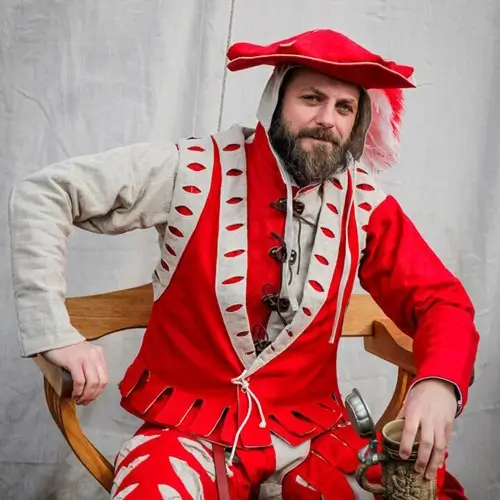 NEW PRODUCTS
Landsknecht from Burgschneider
The Landsknechts were the army of the Holy Roman Empire from the late 1400s to the early years of the 1600s. Famed for their Zweihänder weapons, they were also known for their flashy outfits which have set them apart through history. 
Your customers can now join their fashionable ranks with the Burgschneider Landsknecht collection!
Burgschneider dresses
We have added Burgschneider dresses to our collection, including surcots, underdresses, and overdresses. All are inspired by the early Middle Ages in Europe, particularly Northern Europe and Scandinavia and are perfect for larp and historical reenactment.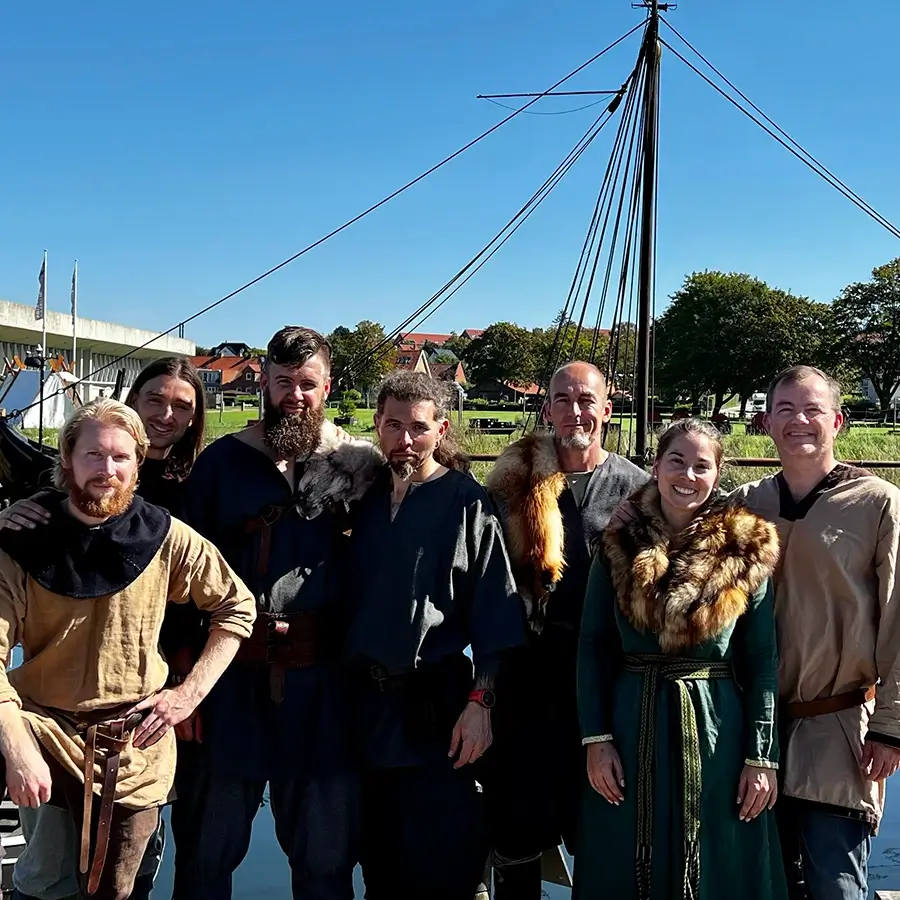 COMPANY NEWS
Fair winds of inspiration!
We recently embarked on an unforgettable expedition to Roskilde, Denmark, alongside Patrick from Calimacil, Zan from Fell and Fair, and Avi and Jasmine from Epic Armoury Australia. Dressed up for the occasion, our journey took us to the Viking Ship Museum in Roskilde, where we not only admired ancient Viking vessels but also rowed on a meticulously reconstructed Viking ship, delving deep into Viking maritime history.
Our adventure continued with a visit to Sagnlandet Lejre, an open-air archaeological and historical center, immersing us in the rich heritage of Denmark. Beyond the historical sites, this trip fostered stronger bonds, inspiring one another and sparking creativity. The camaraderie will certainly shape our future endeavors and collaborations!