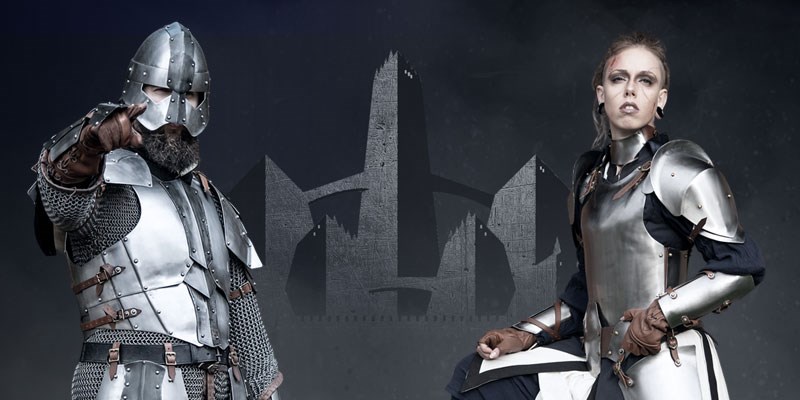 Welcome
– We Stand At Your Service!
NEW PRODUCT
Char-a'ina Complete Armour Set
The name Char-a'ina is derived from the Persian "چهاﺮآﻳنه", which directly translates as "four mirrors". This refers to the four plates that constitute the characteristic cuirass. Historically, the armour was donned in the Middle East, Eastern Europe and Asia. From an intent to create a general and versatile look, the Char-a'ina Complete Armour Set is an amalgamation of several historical designs. The complete set consists of the Char-a'ina Cuirass, Persian Greaves, Persian Helmet and Bazubands. A well-suited armour for those wishing to play a warrior character with a distinct Middle Eastern or West Asian design. As armours are designed to protect the wielder from blows, many of our armour designs feature overlapping metal plates, which may result in scratches upon use.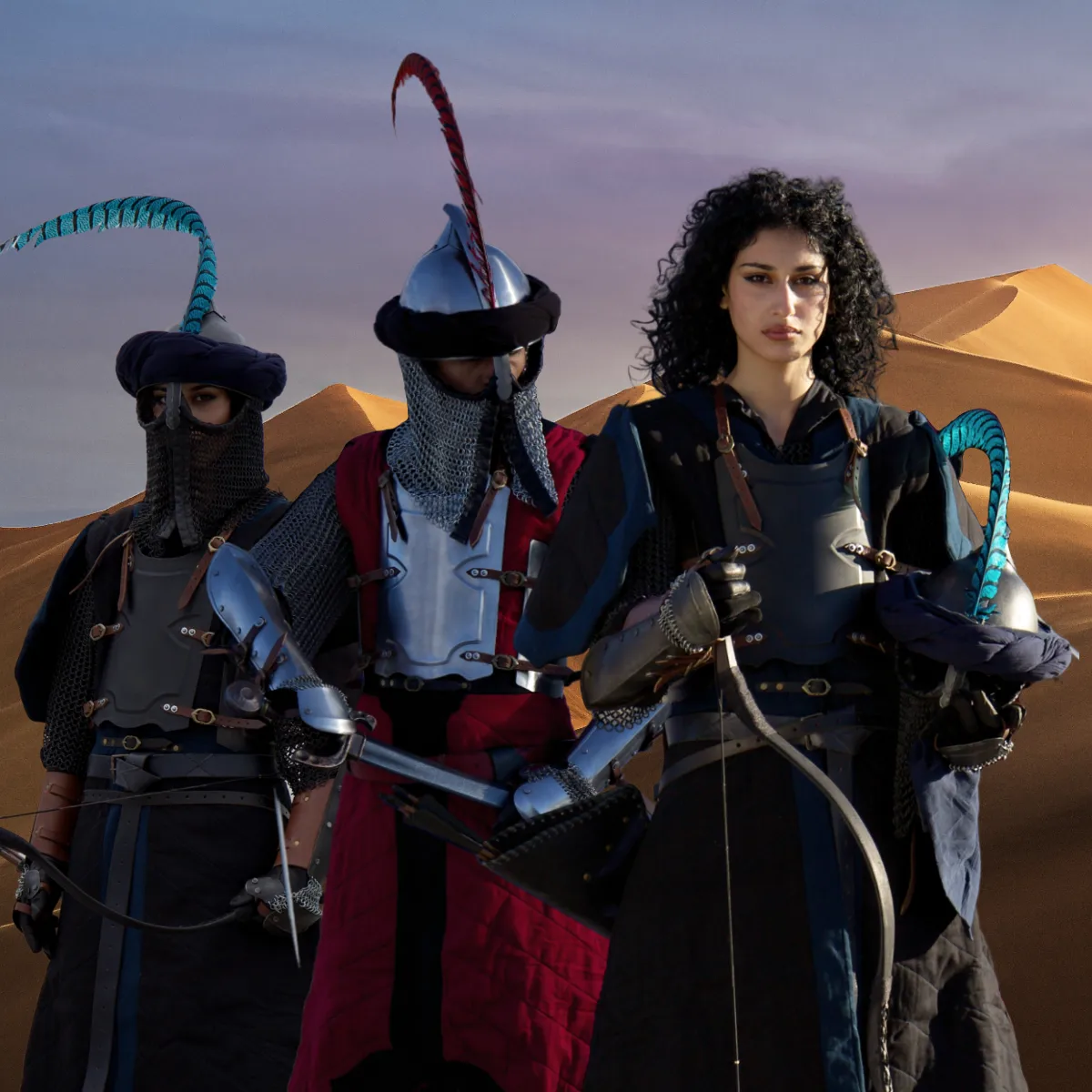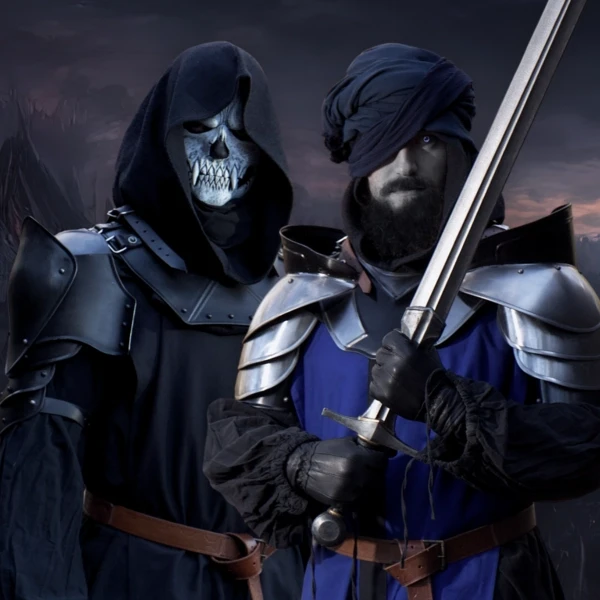 NEW PRODUCTS
Forsaken Armour
The Undead and Black Ice armour pieces were initially designed for ConQuest of Mythodea. However, the style also easily fits other campaigns. These Shoulder and Neck Armour Sets have a two-piece gorget that protects the clavicles and is fastened with top-grain vegetable-tanned straps to attach shoulder armour pieces. The pieces comprise multi-layered spaulders that shield the shoulders and upper arms from impact. Shoulder armour pieces can alternatively be connected to a chest plate.

Show me the Black Ice Shoulder Armour Set and Undead Shoulder Armour Set!
Honour Among Artificers
When Dungeons & Dragons releases a movie, it seems quite obvious that the geekiest amongst us will go and see it. It also seems quite evident that when the Iron Fortress team goes to see it, they take it the extra mile to make it a truly memorable experience!
Adventurous greetings from our DnD party to yours!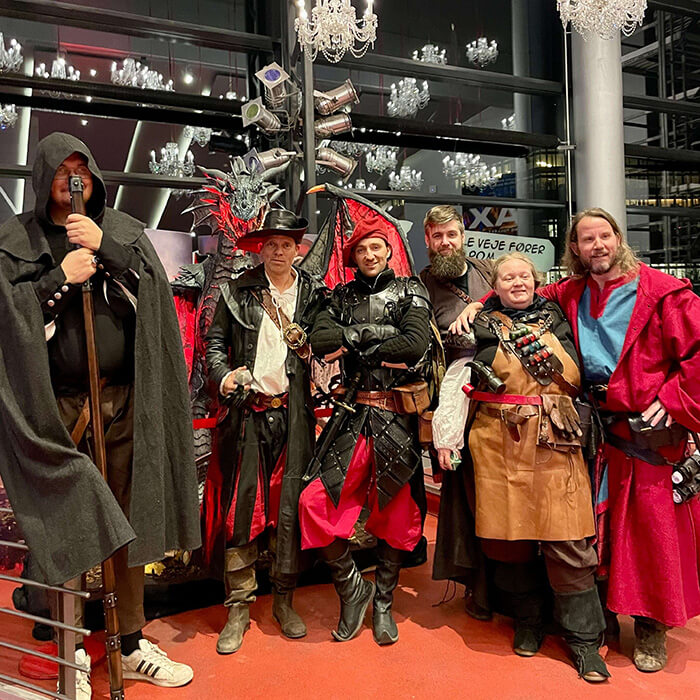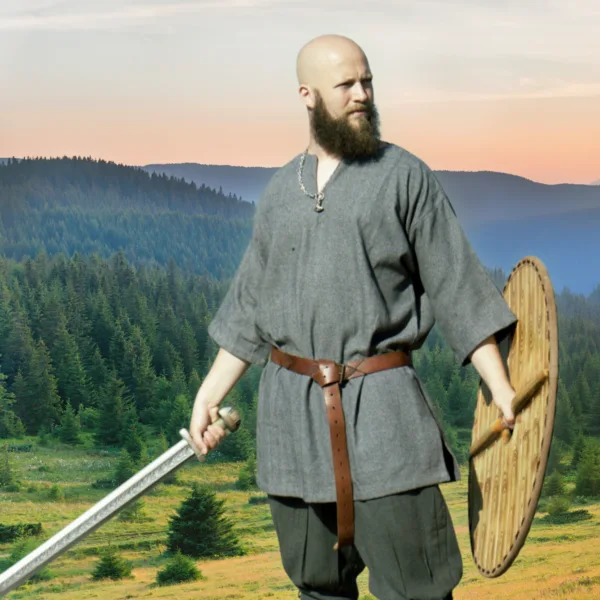 NEW PRODUCT
Shirt Arvid
Epic Armoury's Shirt Arvid is a Viking-inspired shirt made from high-quality herringbone-patterned cotton. More specifically, the design is based on a historical period when gussets were applied between the tunic centre piece and sleeves to provide optimal arm movement. The simple yet functional is available in different tones of grey for style versatility. Apart from the finest mead hall feasts, this shirt can be used by nordic inspired characters in almost any context.
NEW PRODUCT
Signal Horn of Valour
Epic Armoury's Signal Horn of Valour is an impressive instrument carved from polished water buffalo horn and fitted with a brass mouthpiece to provide optimal volume. Each product has unique colouring and shape, but great care is taken to ensure our defined standards for quality and size.m A bit of practice is advised, lest your signal sounds like a farting goat rather than a warning worthy of Mûmakils.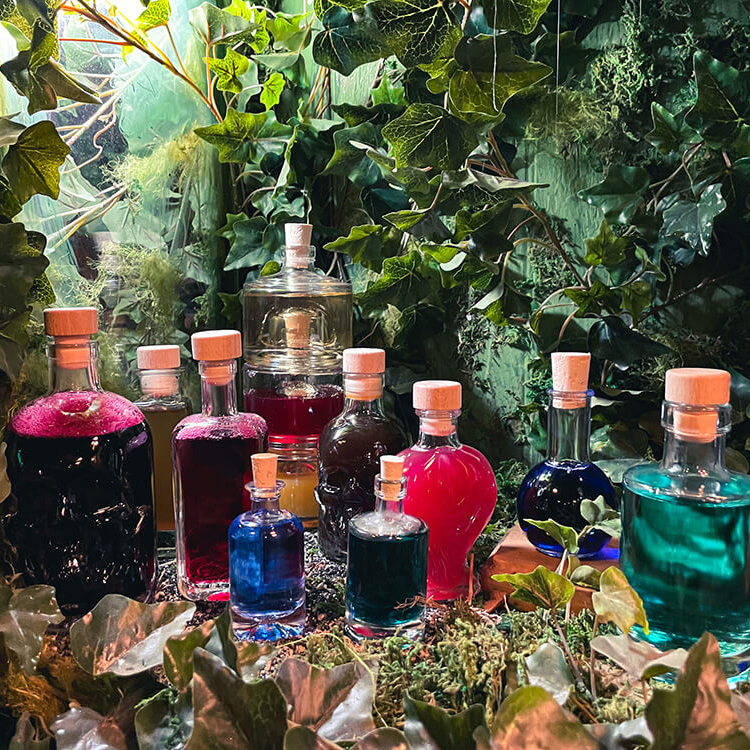 NEW PRODUCT
Potions are brewing
We are excited to announce that we now have an extensive range of potion bottles available for our retailers.
Our potion bottles are perfect for potion brewing enthusiasts who are looking for high-quality and durable containers to store their concoctions. They are available in a variety of sizes and shapes: we have everything from small vials for storing rare ingredients, to larger bottles for storing larger quantities of potions.
All of our potion bottles are made from high-quality glass and ceramic, ensuring their durability.