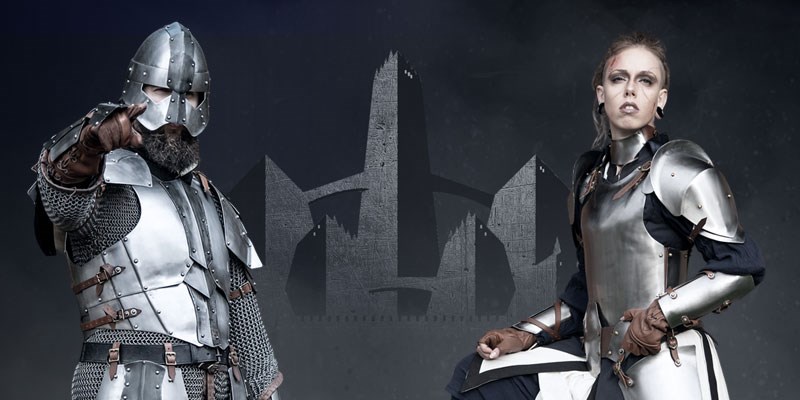 Welcome
– We Stand At Your Service!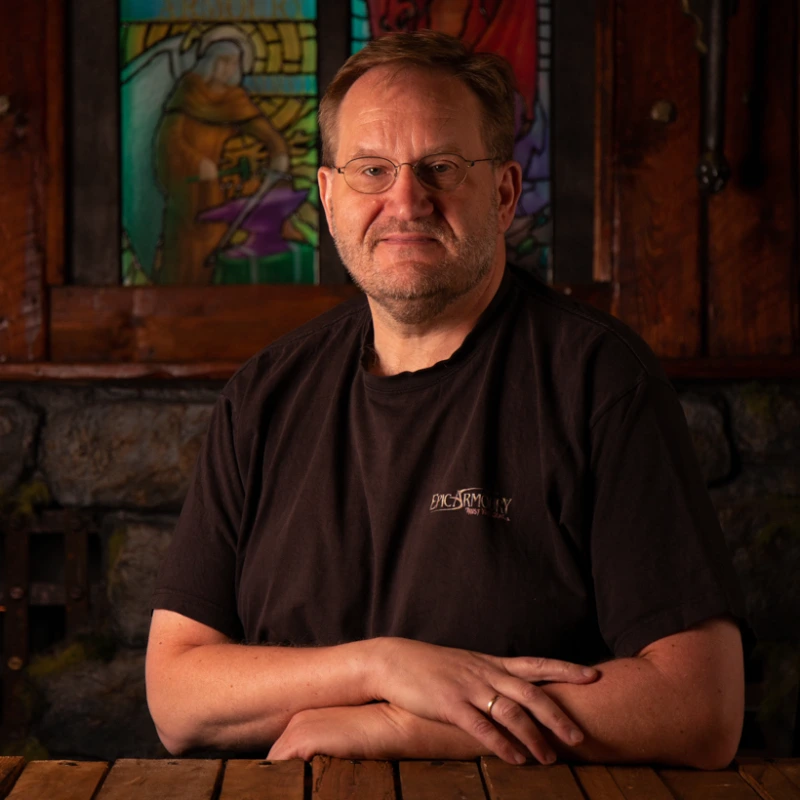 There and Back Again!
A month ago, we announced that Jais Lindquist, our senior warehouse manager, would leave the Iron Fortress to seek adventure elsewhere. However, like a well-crafted plot twist involving a portable hole, a counterspell and three potions of fortitude, the whimsical tale ends with his delightful return.
Therefore, we are happy to dispel our previous announcement to have Jais back in charge from the 2nd of October for an optimal dosage of managed warehouse mischief.
It's great to have you back, old friend!
NEW PRODUCTS
Replica guns
We have added replica guns to our collection! Several models are available and all of them have a wonderful weight to them and come with a functional trigger which can be loaded with caplocks to simulate a shot being fired.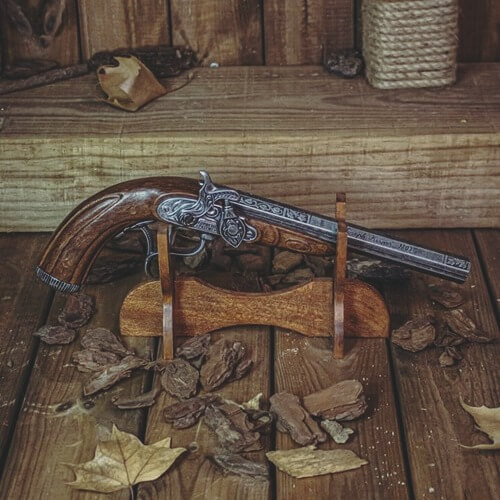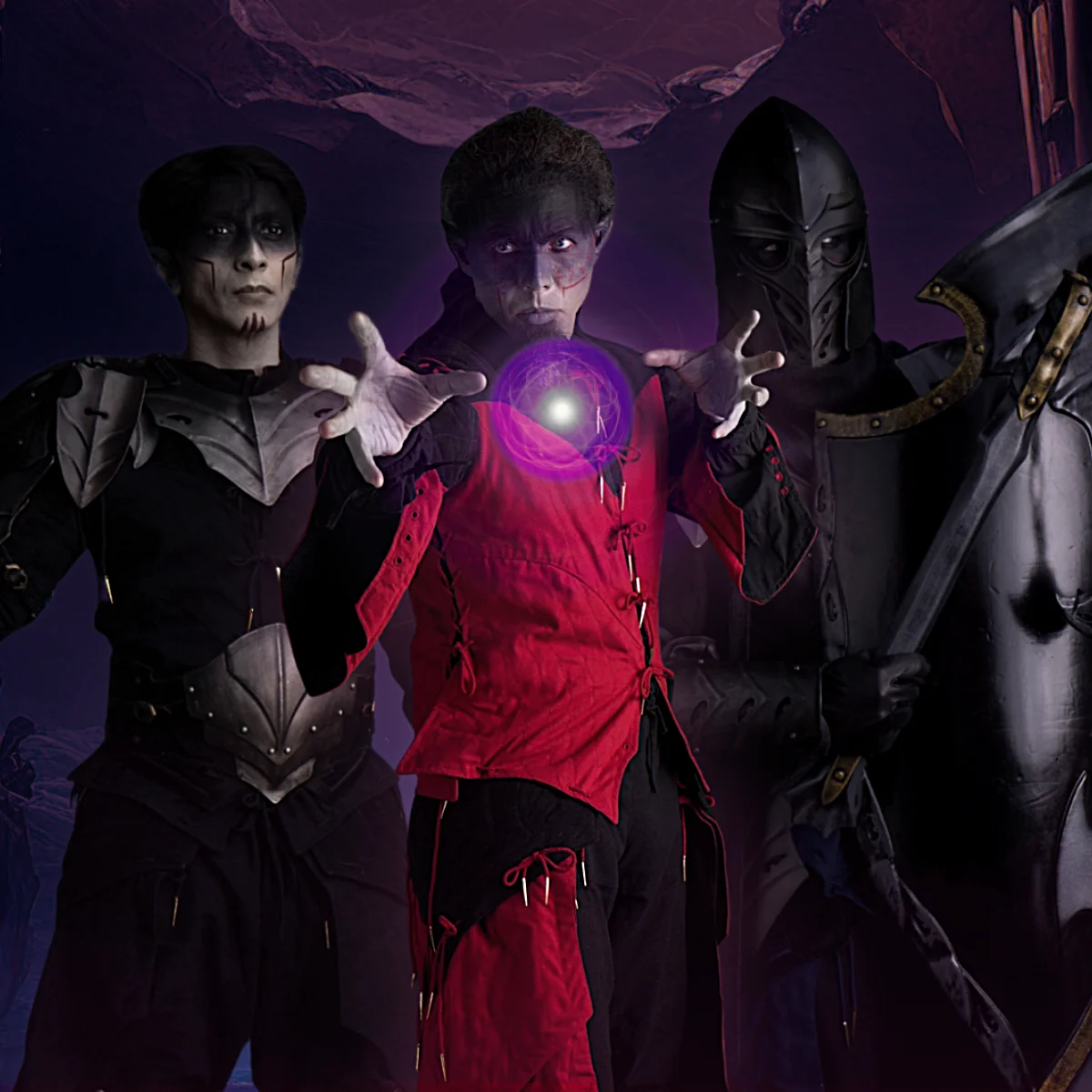 NEW COLLECTION
Eventide
For the first time in our company's history, we have made something that goes beyond a single kit or armour set and offers more items that could fit any single character. The Eventide Collection is our first full design collection that spans several classic character classes and a myriad of epic combinations. Have your adumbral players unravel this stygian mystery, but be warned: There will be mourning in the evening!
NEW PRODUCT
Dungeons and Dragons: Call to Arms
Hasbro and Wizards of the Coast collaborate with Burgschneider to present Dungeons & Dragons: Call to Arms, the official costuming line for Dungeons and Dragons. The collection features iconic styles from beloved character classes, such as fighters, wizards, and monks.
These designs can be easily customized to fit each player's personal vision, staying true to the spirit of both D&D and LARP.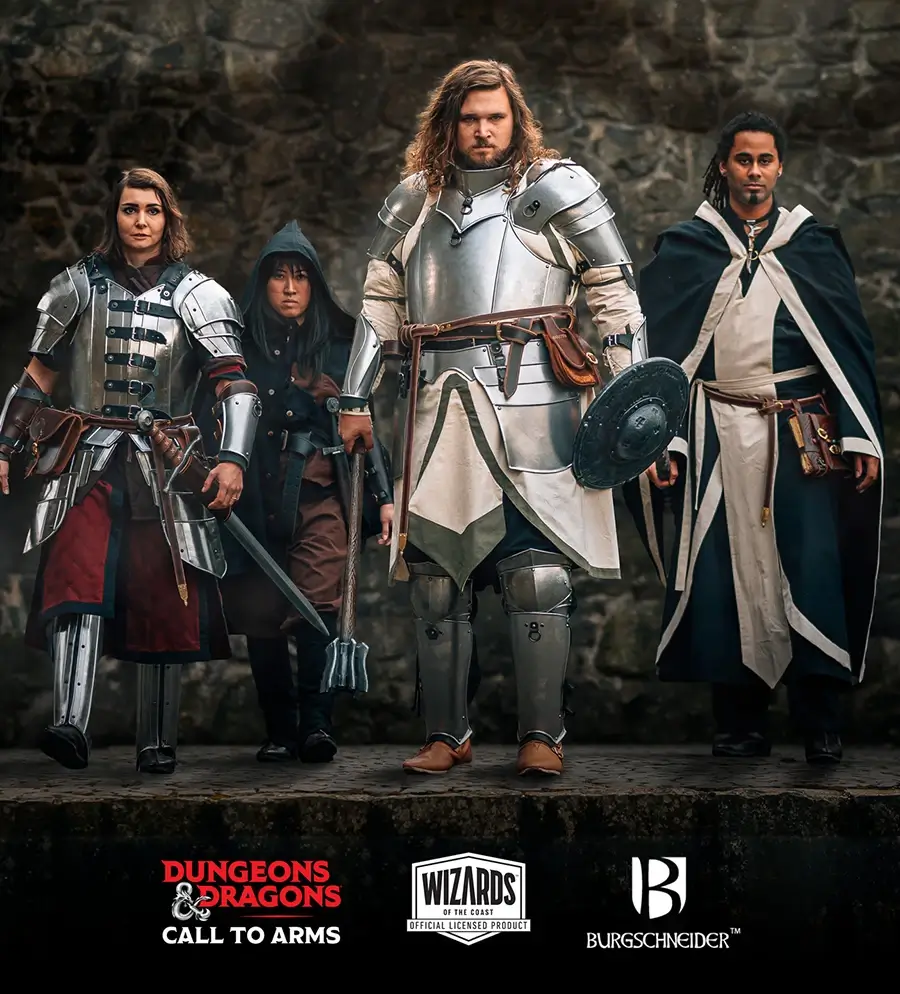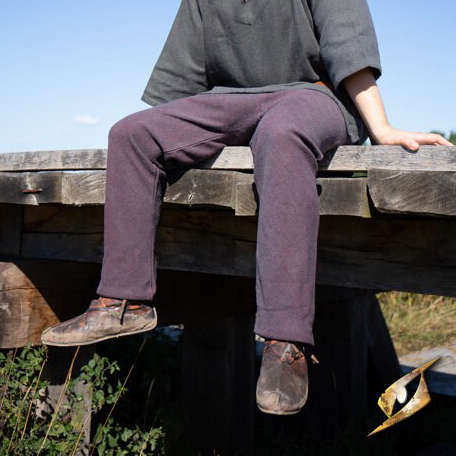 NEW PRODUCT
Pants Arvid
The Pants Arvid are made from high-quality herringbone-patterned cotton and inspired by designs from the early Viking Age. The pants are characterised by an inner seam and no outer seam, a centre gusset along the entire rise and pattern angled diagonally on the legs for a better fit around the knees.

Pants Arvid are available in different shades of grey.
NEW GUIDES
FANTASTIC TENTS AND HOW TO ERECT THEM!
Are your customers enquiring how to put up their new Epic Armoury tent they just purchased from your store? Fear not! Brian the Bold guides us all step-by-step on establishing our adventurous home away from home!
Show us how to erect the Marquee and Double Wedge tents, Brian!