EPIC ARMOURY
Our Epic Armoury collection is our main brand and what we are best known for around the globe! LARP players who desire quality fantasy and medieval costuming that will withstand the wear and tear of combat will appreciate this gear. From clothing to armour to foam weapons, Epic Armoury has everything to create a full costume.
Epic Armoury products are safe above all else. We design each product to be ready to use right out the box! We make this possible due to our dedication toward products that are comfortable, functional, and customizable thanks to adjustable straps, ties, and closures. We use the best quality materials and crafting techniques, so if you want your costume to last, we've made that possible with proper maintenance and care! To this end, we've also developed a new type of foam weapon called our Hybrids. With higher durability and more details than our classic economical line, our Epic Armoury Hybrids are an upgrade that will last for years.
Thanks to our already vast selection and our quest to continuously improve the quality and variety of products we offer, Epic Armoury will serve you across many characters and styles...without breaking your budget! Check back regularly for new products being launched, or sign up for our newsletter to get new product announcements straight to your inbox.
READY FOR BATTLE
Epic Armoury's Ready for Battle collection offers attractive weapons and costuming for young and new players. The range includes all the LARP basics you need to complete your LARP costume and gear. It includes weapons, shields, metal and leather armour, accessories, costumes, jewelry, archery, and much more.
We have many best sellers in the Ready for Battle range ideal for those who are new to LARP or desire simple design. These products are designed like the Epic Armoury counterparts, but with an added focus on simplicity in order to offer you a low price.
From arming swords to viking leather armour, our basic RFB products are a sensible and affordable choice that can easily be built upon and embellished. We love LARP and therefore we aim to offer everyone a fair chance to play thanks to the Ready For Battle line.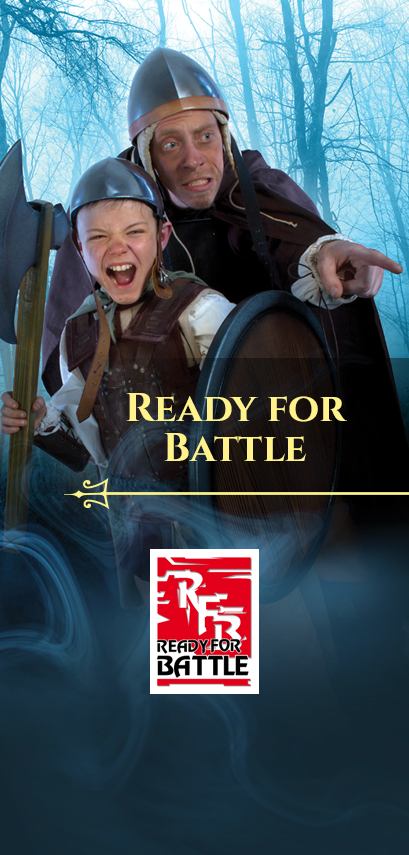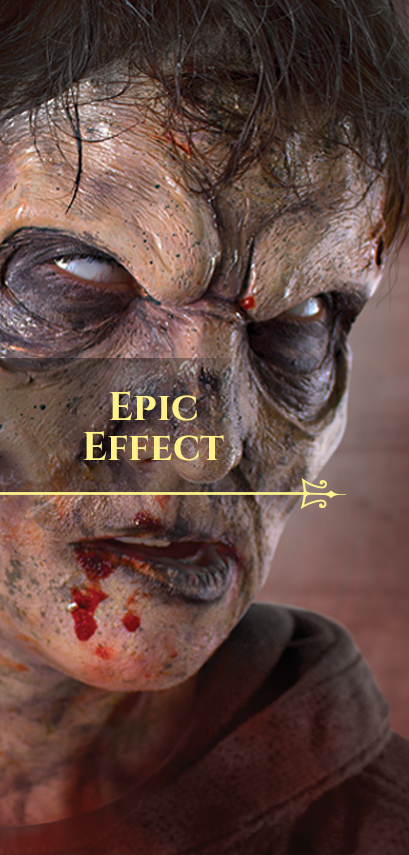 EPIC EFFECT
Epic Effect is all about getting into character. With an ever-growing range of high quality masks, prosthetics, trophies, contact lenses, make-up, and special effects, Epic Effect provides you with that extra touch of detail which makes your character ready for the next adventure.
The Epic Effect make-up range is quality make-up and prosthetics designed especially for LARP. The water based colors provide a full coverage make up, and combined with the Epic Effect Setting Spray the make-up becomes very durable. The prosthetics are made from natural latex and are available in various designs and sizes, allowing you to find the correct fit and design.
Epic Effects masks are made from natural latex. Each mask is hand painted and detailed with realistic effects to the highest standards. The masks have wide eye holes for better vision and a unique open mouth design for better comfort and expression during play.
Epic Effect eye contact lenses vary in color, design, and size. Epic Effect contact lenses range from the normal 14,5mm contact lenses to the 22mm full eye sclera lenses. This allows anyone to complete their LARP costume with a pair of Epic Effect contact lenses. The contact lenses are made from water-absorbent pHEME hydrogel, which is soft and flexible, quickly adapting to the shape of the eye to reduce discomfort of wearing lenses.
DARK MOON
The Dark Moon range features creative and improvised weapons for modern, future, and post-apocalyptic LARPs. While the future may be bleak, you are exactly the sort of fighter who will survive. Get the upper hand with your own vibrosword or knuckleduster--just to name a few!
Dark Moon LARP weapons are designed with safety in mind. Our latex weapons are constructed using layers of foam coated in 100% natural latex, while our injection moulded weapons are made by injecting or pouring expanding, polyurethane foam into a mould. Our LARP weapons use a fibreglass core which provides durability and flexibility for your comfort and control. Fibreglass cores have the ability to absorb impact and minimize the force of the blow. All Dark Moon LARP weapons with a core are secured by Kevlar or tube tip protection.
Whether you play as a stealthy survivor, a motor rig enthusiast, or a noble futuristic knight, we have a design that fits your needs.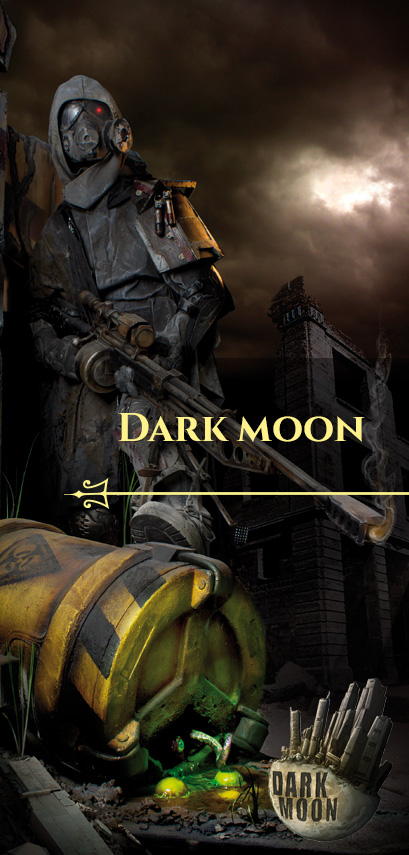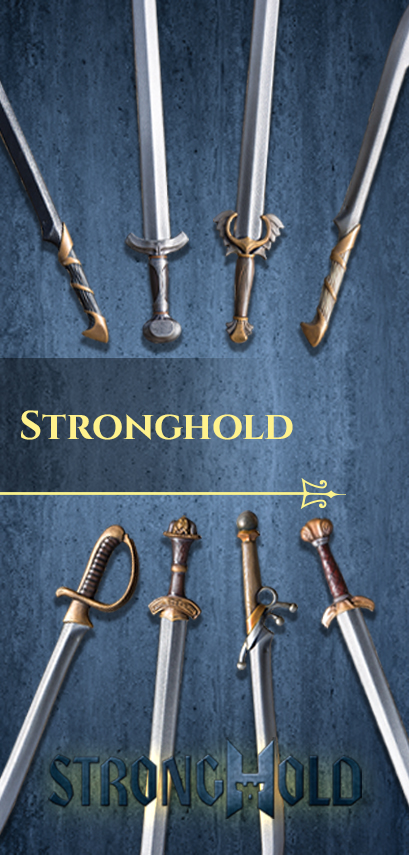 STRONGHOLD
If you're looking to stand out from the crowd, our Stronghold foam weapons are our most realistic, intricately designed, and innovative LARP weapons.
The construction of Stronghold swords differ from other LARP versions on the market, because the finished product is made of 4 separate components assembled together. By building a sword in this way, we are able to choose the material of each part to match the functionality of a blade versus a handle. Our Stronghold swords highly value: high security, low energy transfer by impact, durability, low maintenance and a realistic appearance.
Stronghold blades consist of a simple, yet robust type of foam. The structure of the foam is smooth and uniform, allowing us to create a blade that has a consistent density throughout the entire length. This means you are guaranteed a soft and safe foam layer around the entire core. The combination of the foam's light weight and ability to collapse quickly contributes to reduced power transmission when striking your opponent.
Stronghold handles are made of a heavier and more compact foam than the blade. This gives the user better control of the weapon, putting more weight toward the handle and hand's fulcrum. This foam also allows for a high level of detail when molded, which contributes to an impressive and realistic appearance.
Stronghold swords are hand painted on the handle and the blade to provide a realistic and beautiful aesthetic. The amount of detail that goes into each sword is of the top quality in the industry.