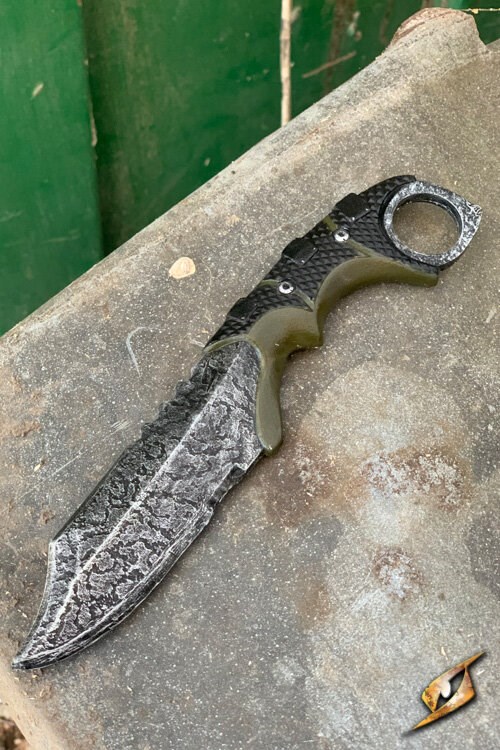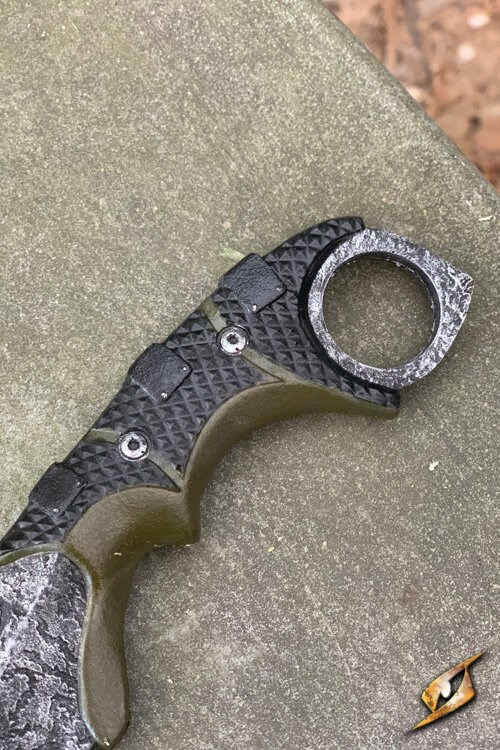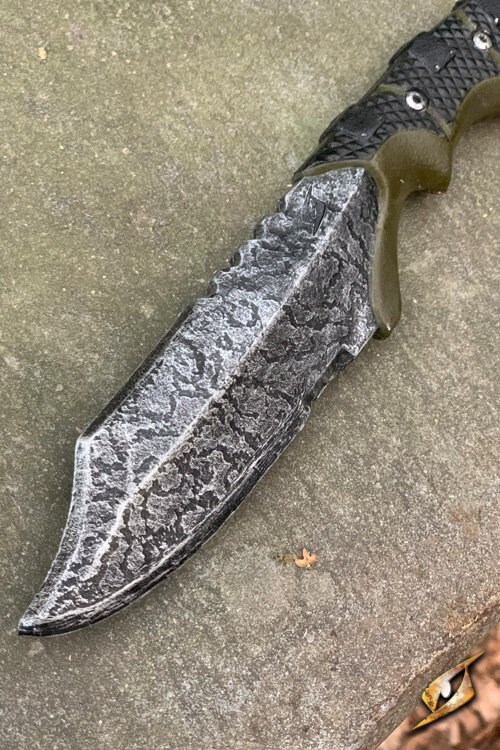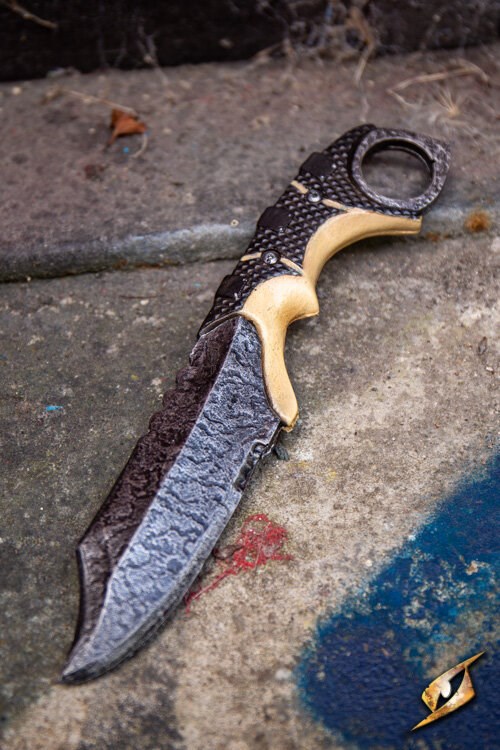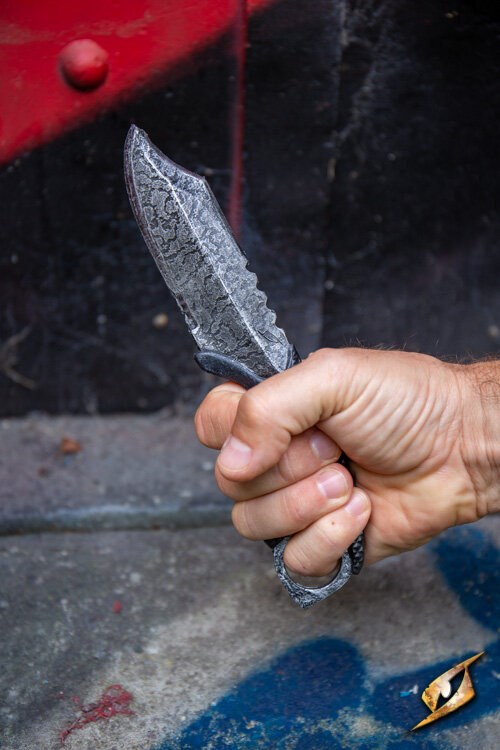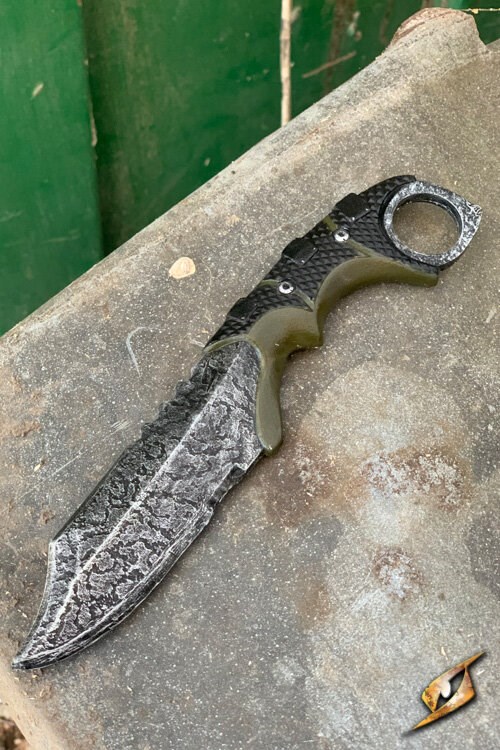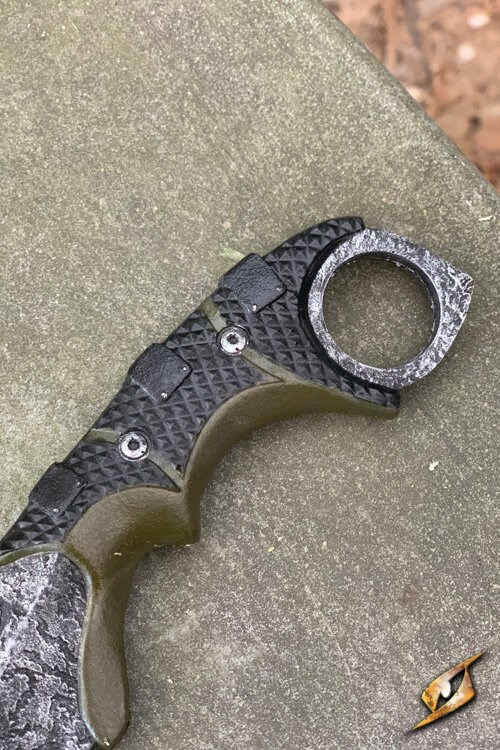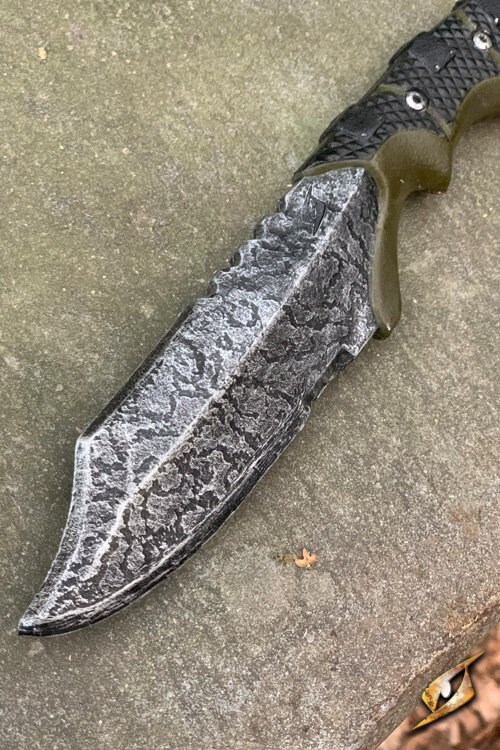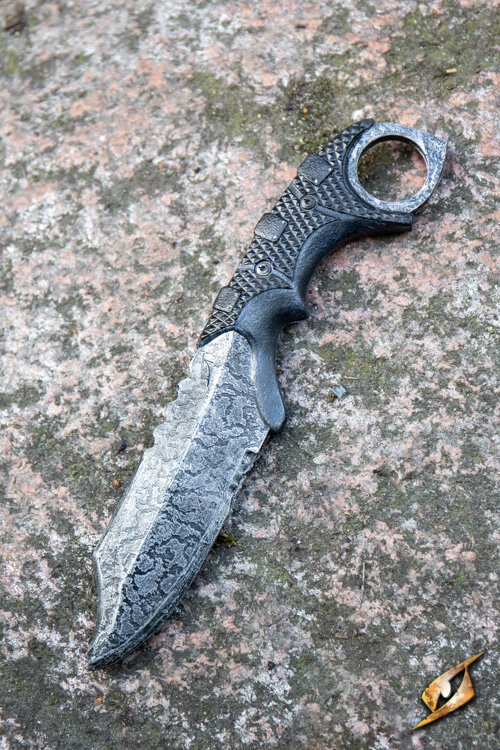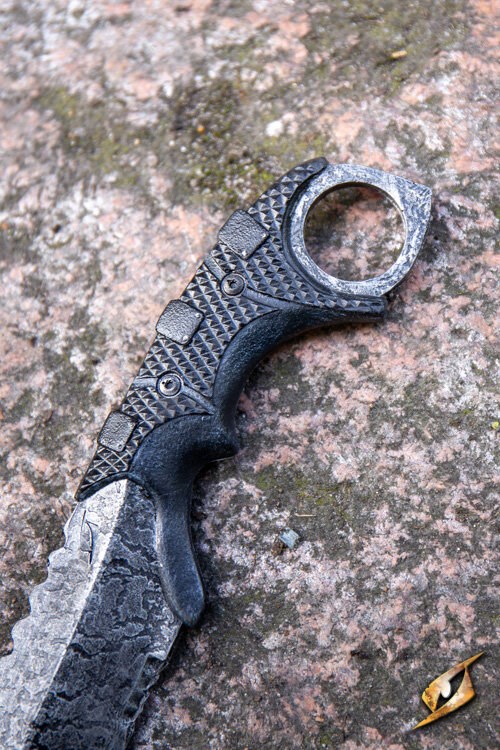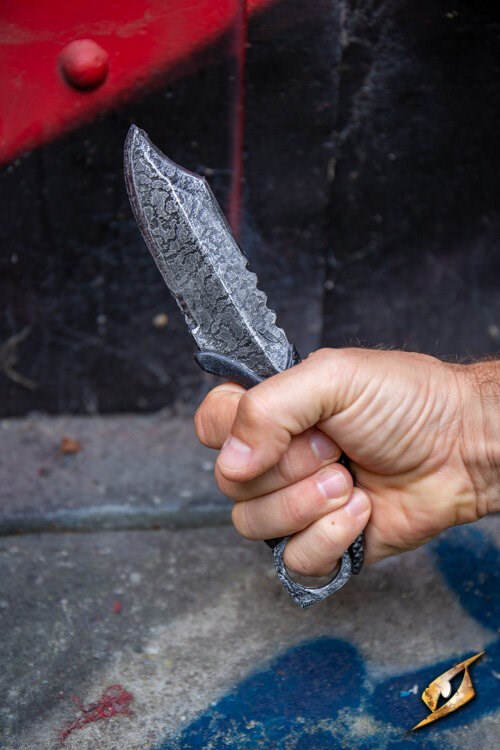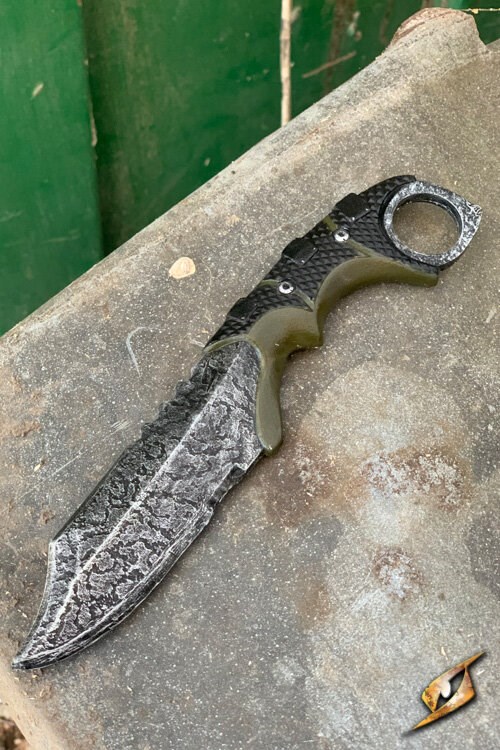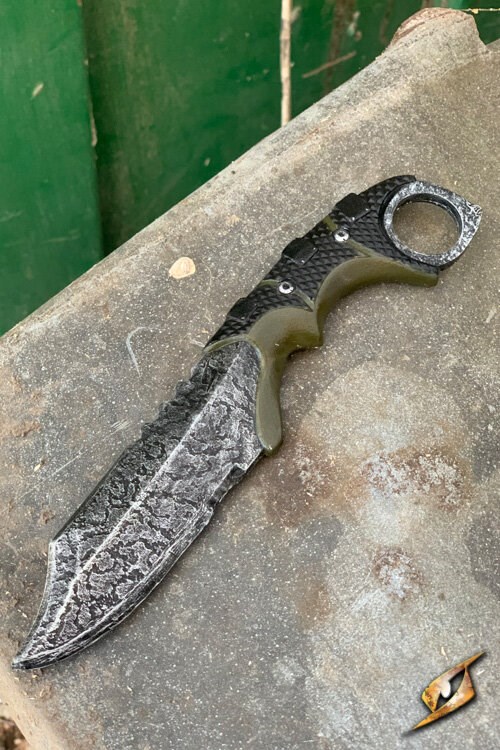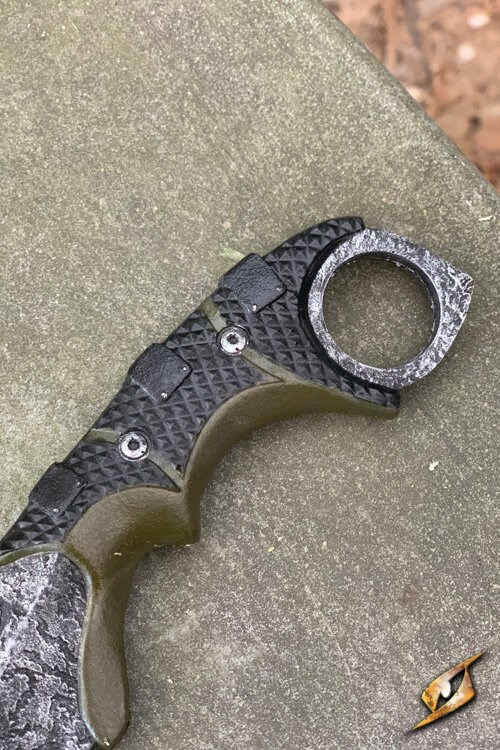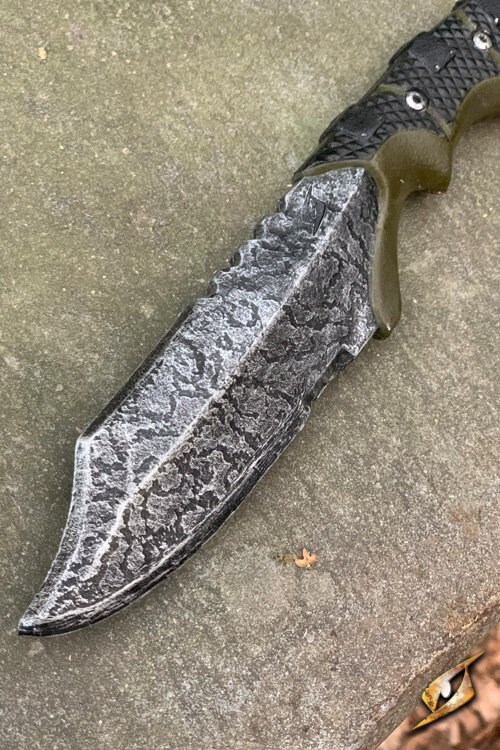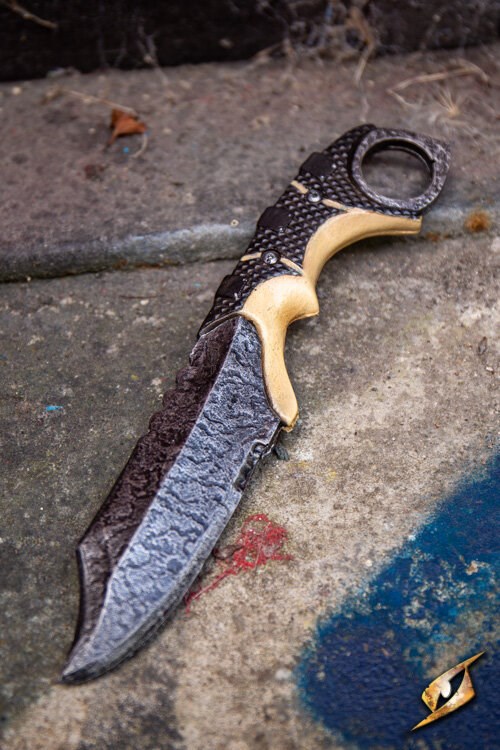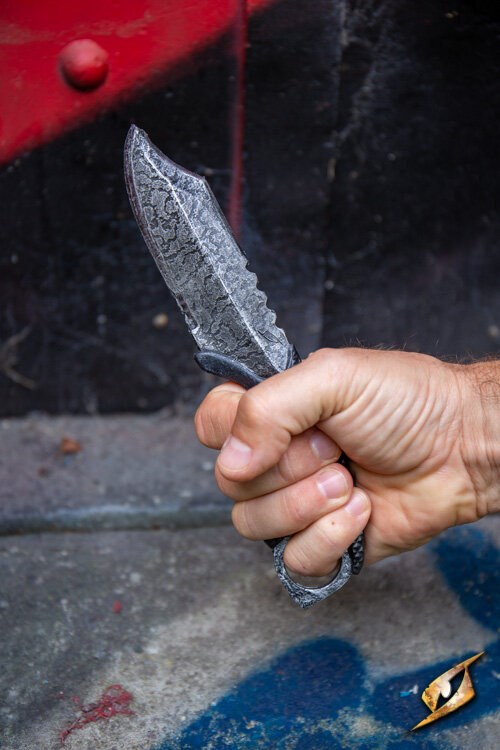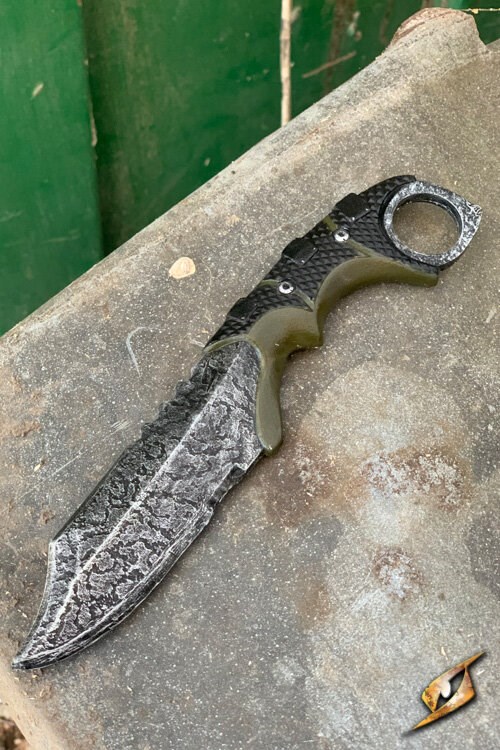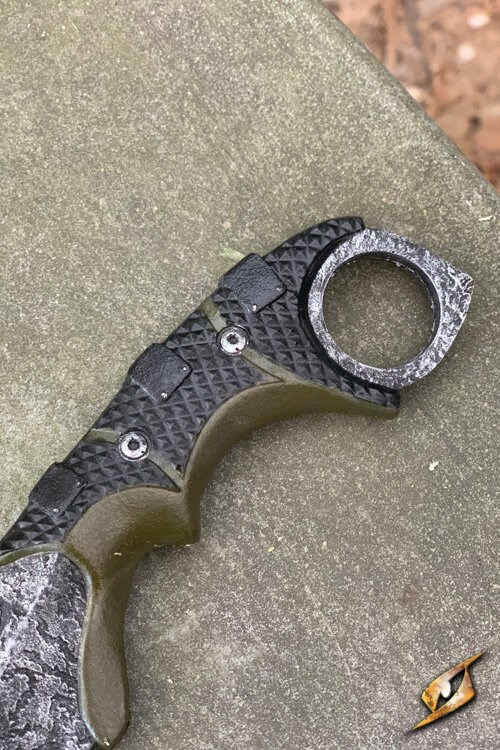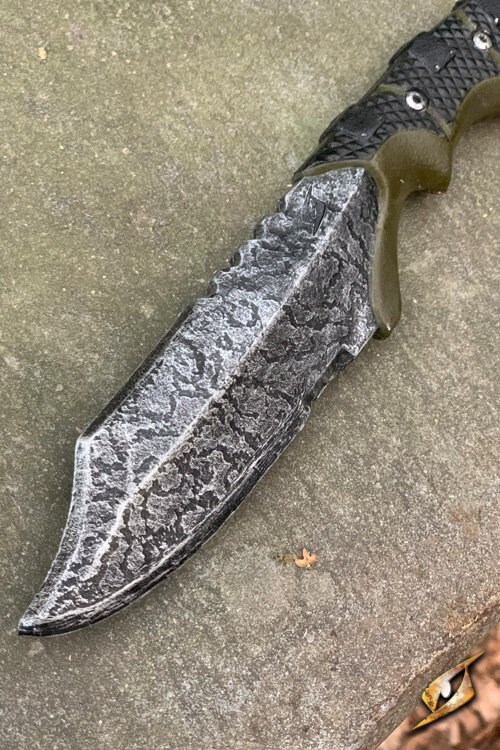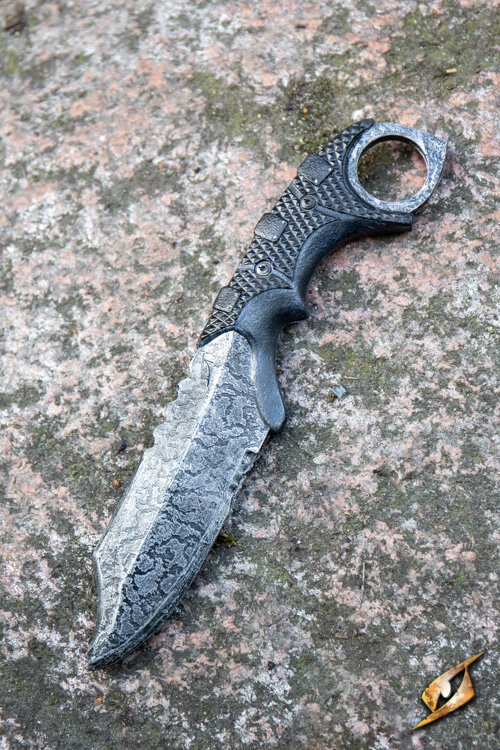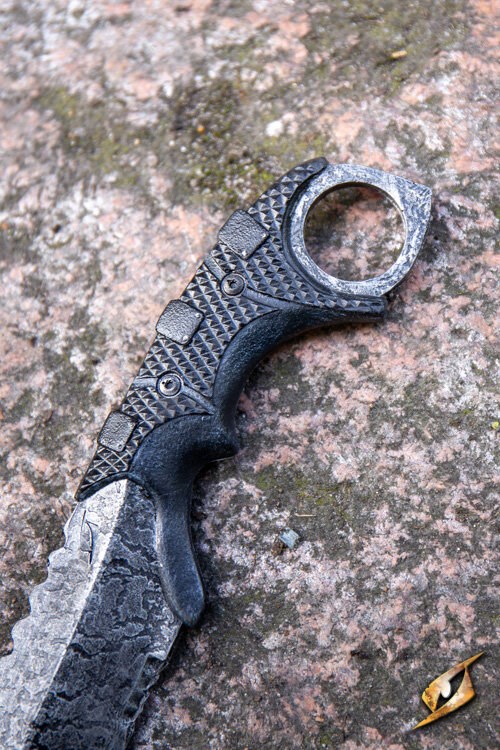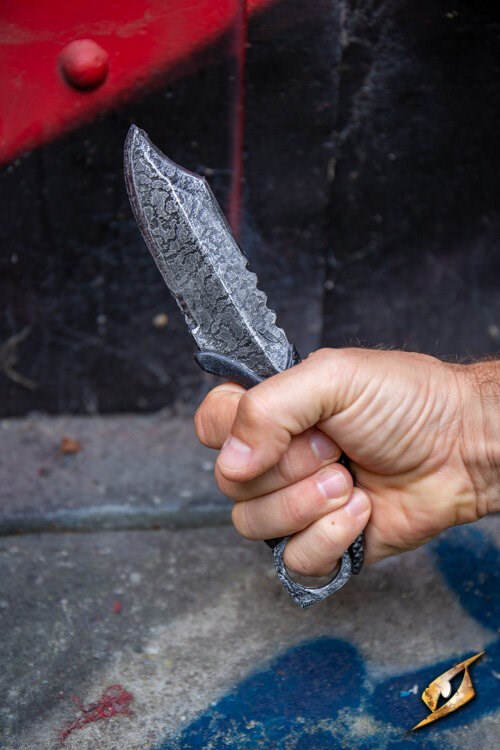 Tactical Throwing Knife
SKU: Choose variant, Old SKU: Choose variant
SKU: {{chosenVariant.variantSku}}{{chosenVariant.oldVariantSku ? (', Old SKU: ' + chosenVariant.oldVariantSku) : '' }}
Dark Moon
In Stock
Available
(choose variant)
LOG IN to see prices and add to your cart
Description

Fitting

Quality

Technical Details
The last squeeze of the trigger emptied the rifle. The soft humming of the weapon disappearing as the last vestiges of power left the weapon. Muttering curses underneath your breath you pull out your Tactical Throwing knife, it's not much but it's a god send if enemies get to close.
Letting the knife roll around, you recall your training, gripping it firmly as you begin to make your way through the battlefield, you just need to get past the next building...
DETAILS
The Epic Armoury Tactical Throwing Knife is an all-metal finished 12 cm blade and a 5 cm handle. With its tactical design, this Throwing Knife is aimed at Sci-fi or modern inspired characters. Made from coreless durable closed cell foam and finished with a strong latex coating, you can feel confident that this Throwing Knife will provide the safety and appeal you want when crafting your kit.
HISTORY
Designed to resemble a "tactical military knife"
Knife throwing was first used in martial arts and hunting before it became a sport
Throwing a knife was always considered a risk in martial arts, because an unsuccessful attack would leave you without a weapon while arming your attacker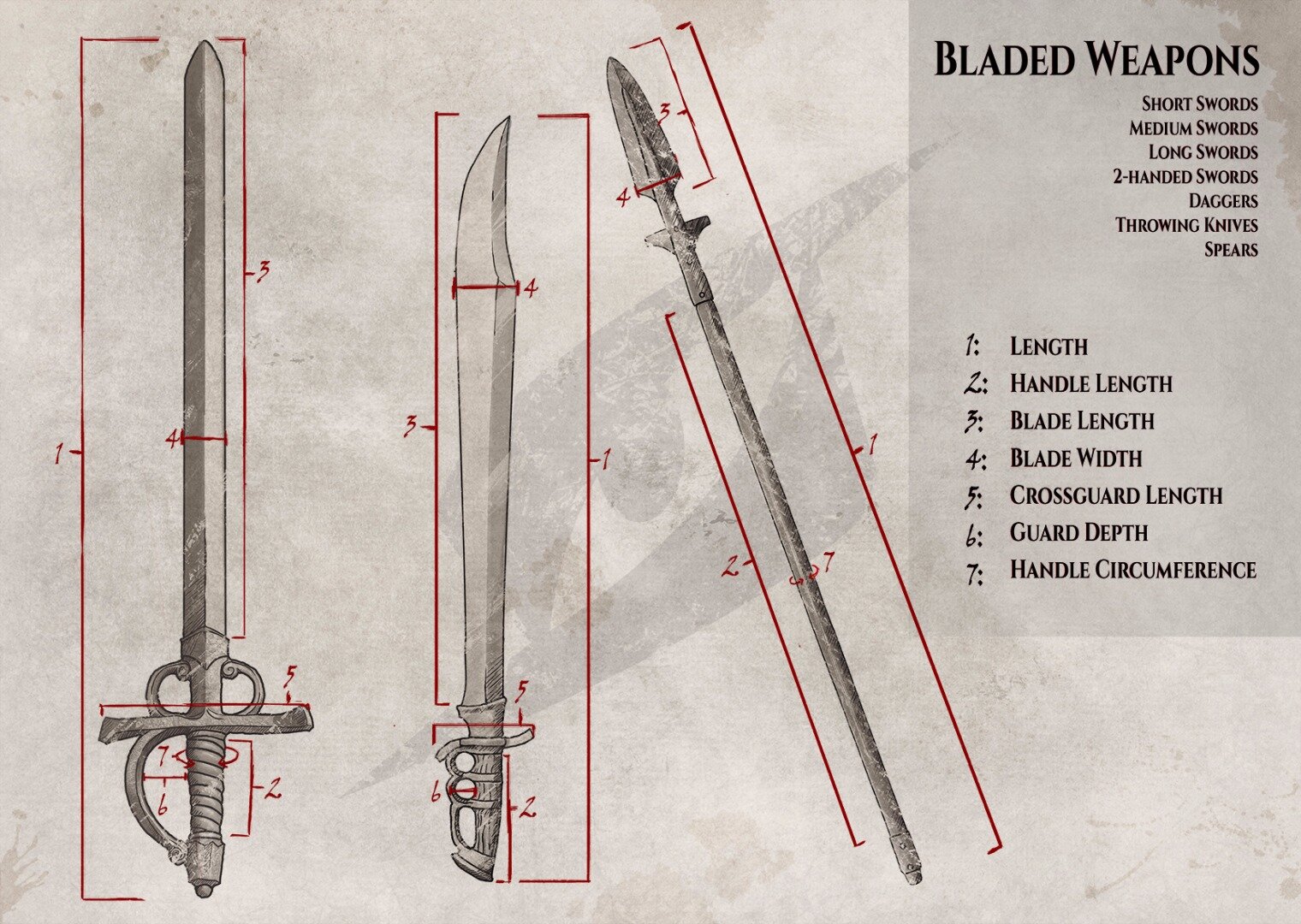 Allround design is great for most settings
High Flexibility and very safe
Made from durable closed cell PU foam that does not shred
High safety, approved by the top organizations
This product is handmade and hand-painted and therefore unique. As a result, when compared with similar item numbers, this product can have natural deviations in pattern, colour and shape, which are not considered defects or faults.
We produce our image material in a natural environment, where lighting and surroundings can affect colors and contrast. The displayed images may therefore appear different from the product you receive from us.
Measurements are all in cm if not stated otherwise.
Brand:
Dark Moon
Product type:
Throwing Knife
Product type:
Moulded, Coreless
Maintenance
Epic Armoury Polyurethene products requires no maintenance, but always keep your weapons in a cool, dry environment. This product should not be kept in direct sunlight for prolonged periods of time, heavy usage can lead to faded paint