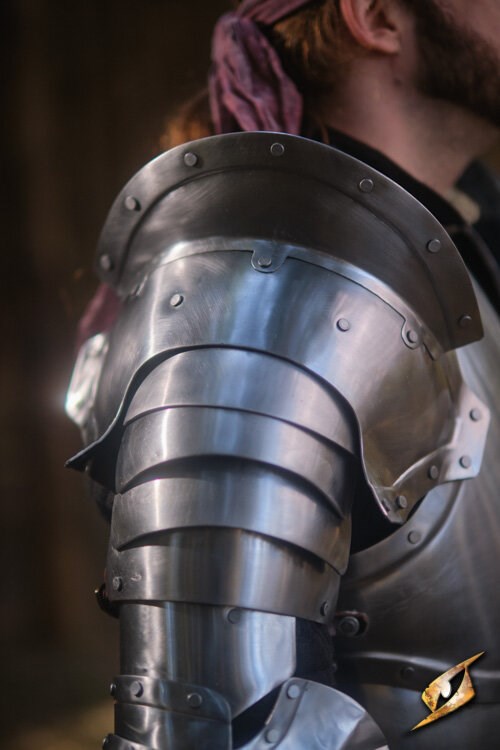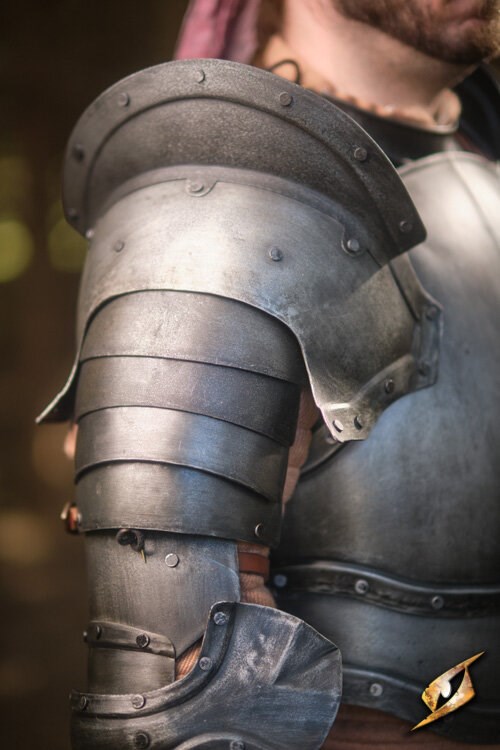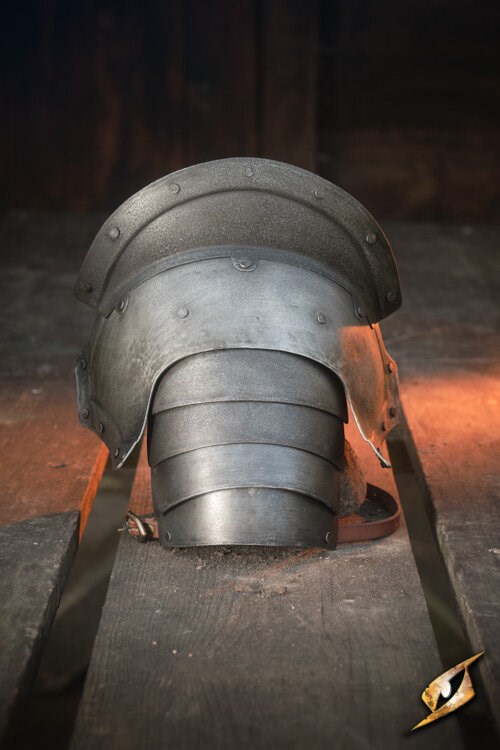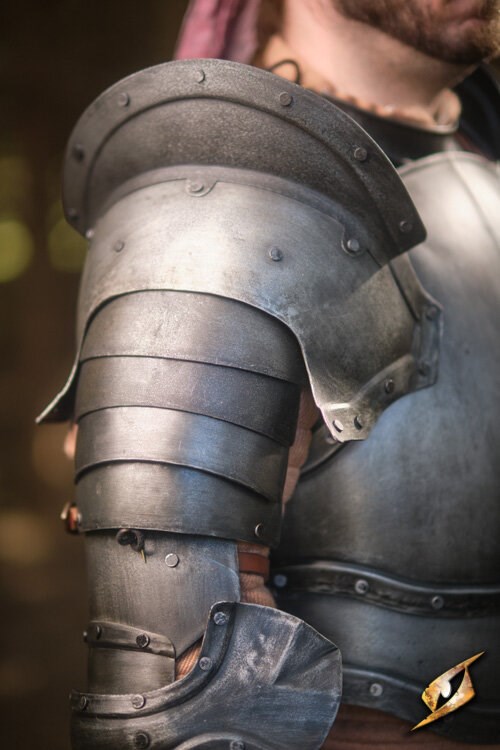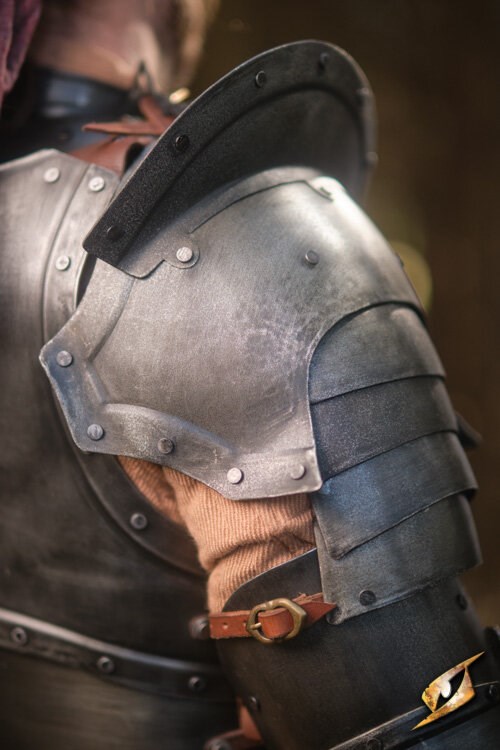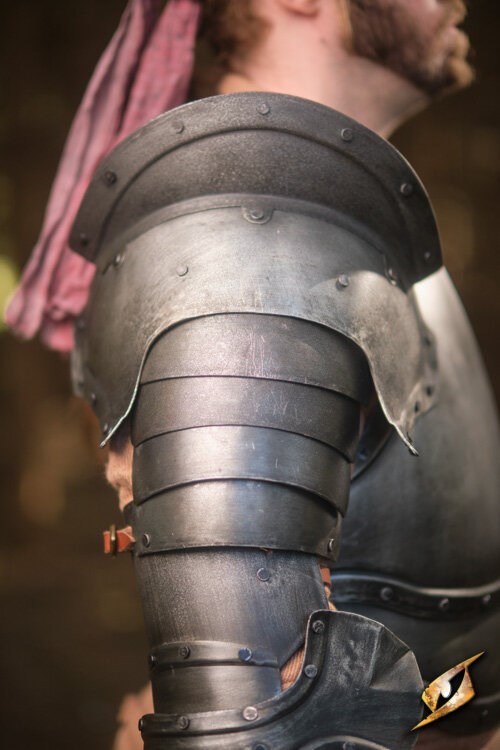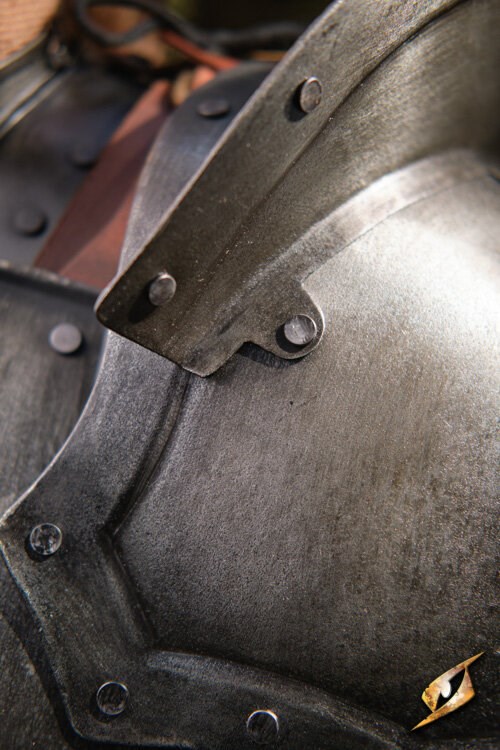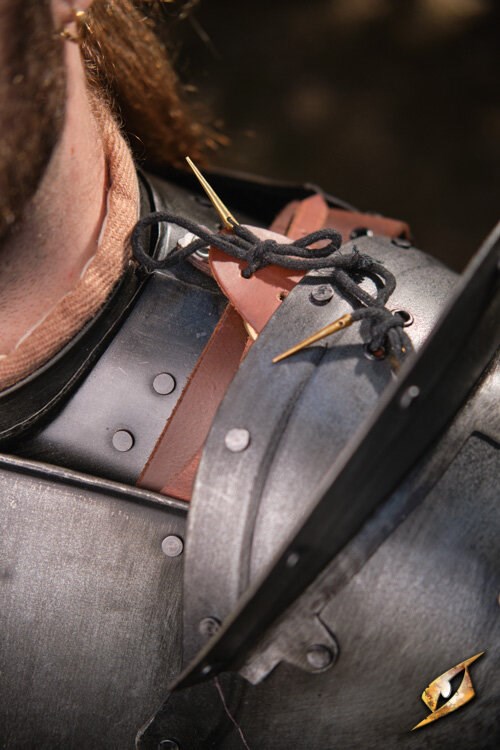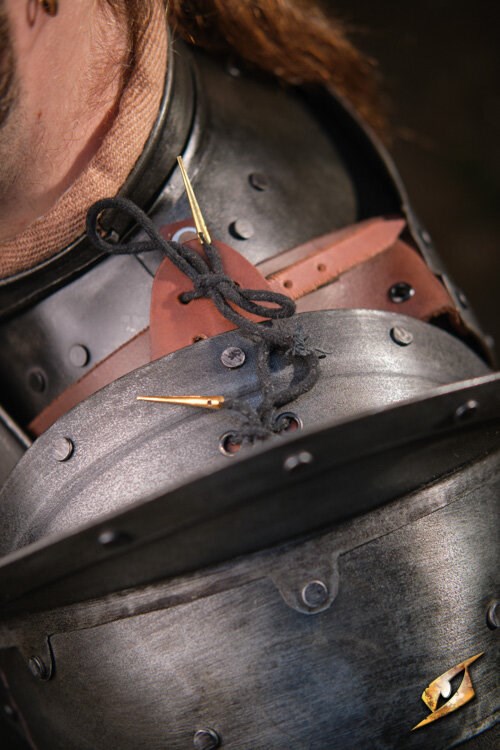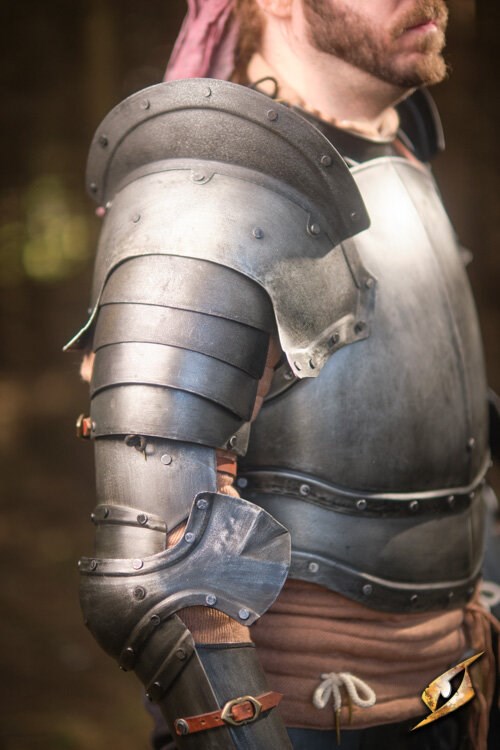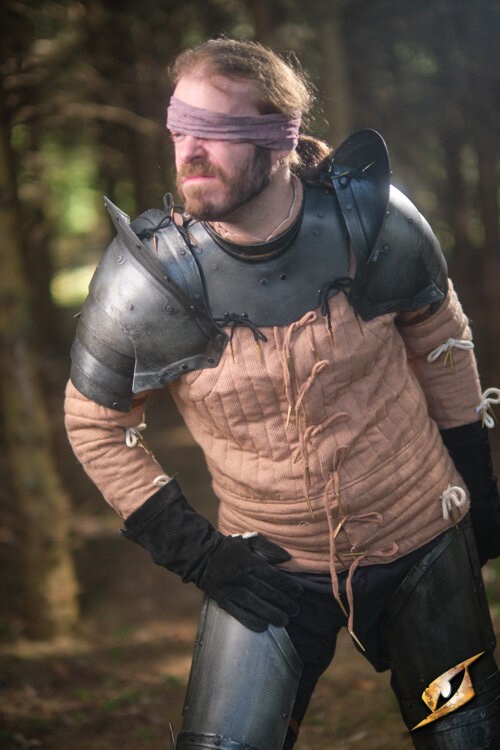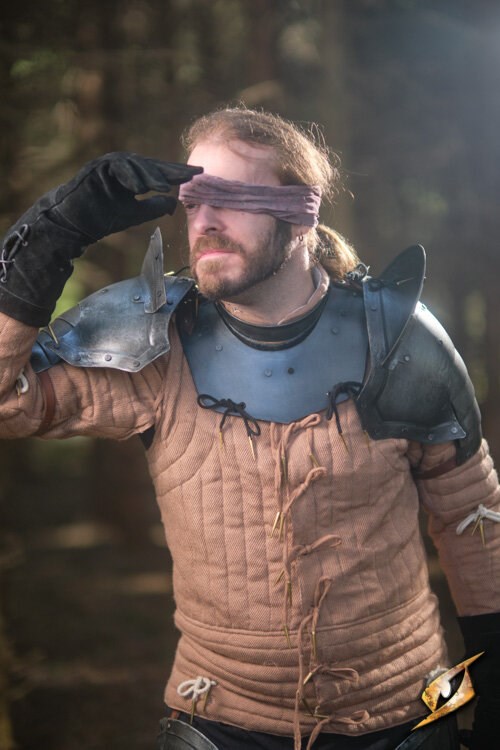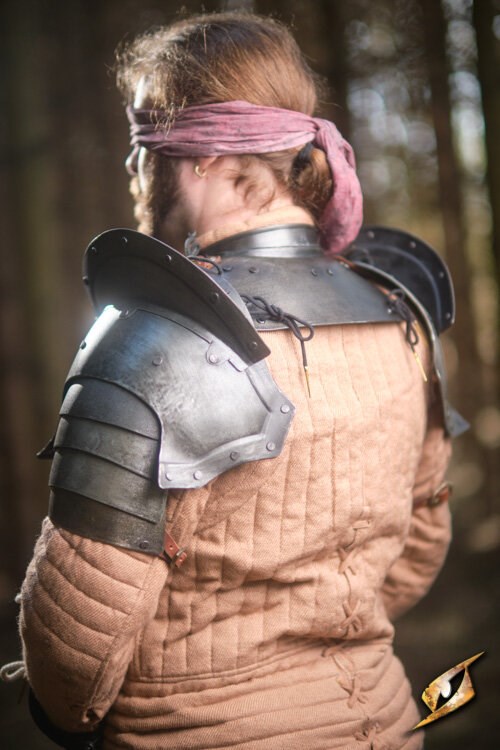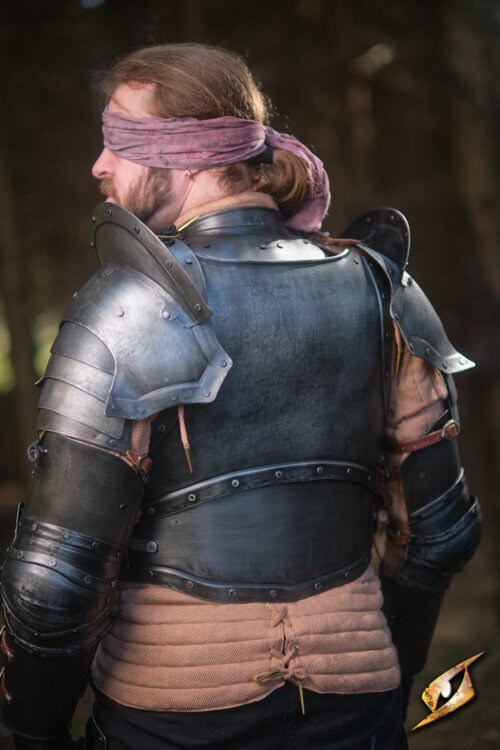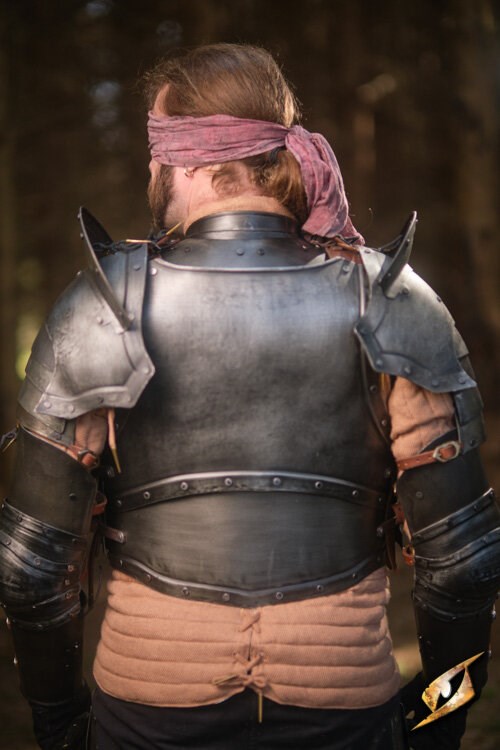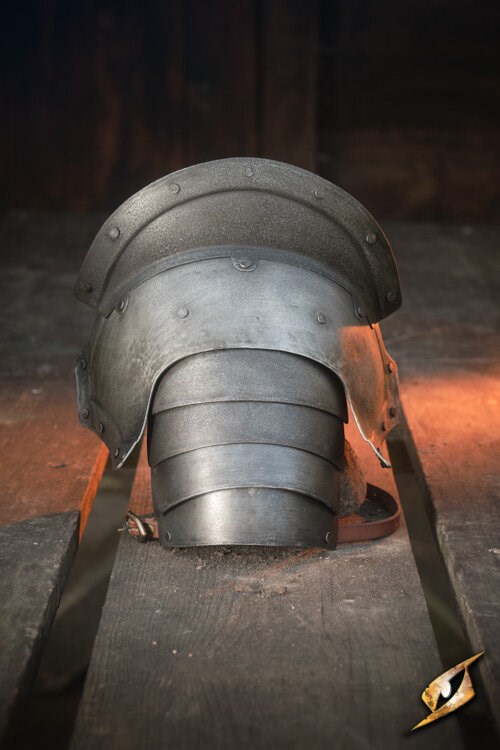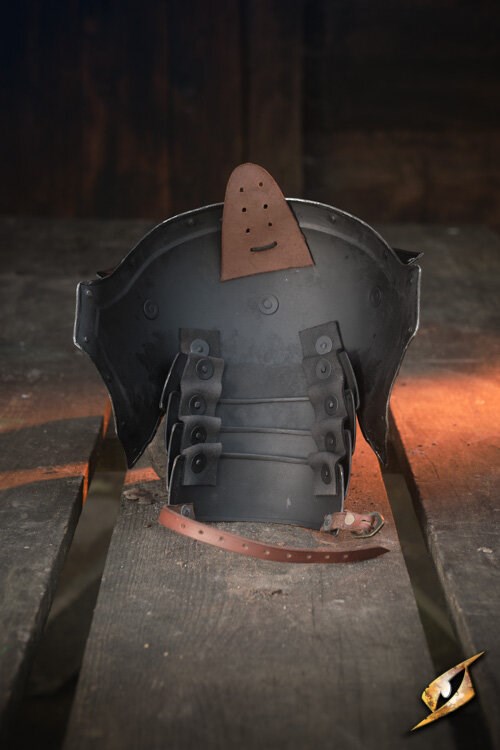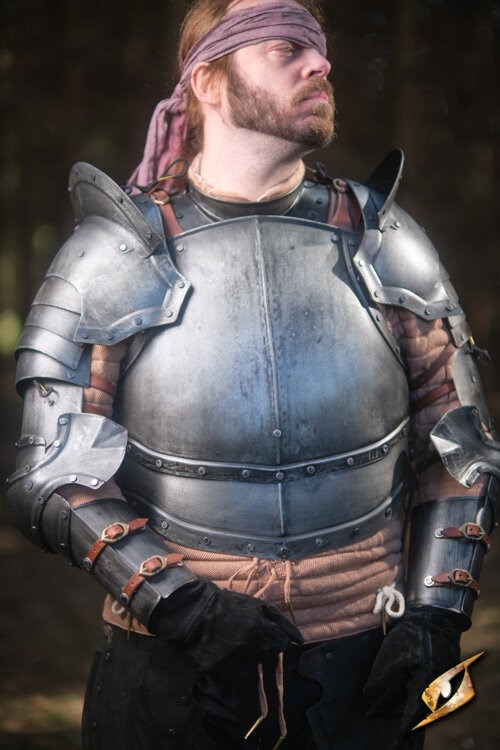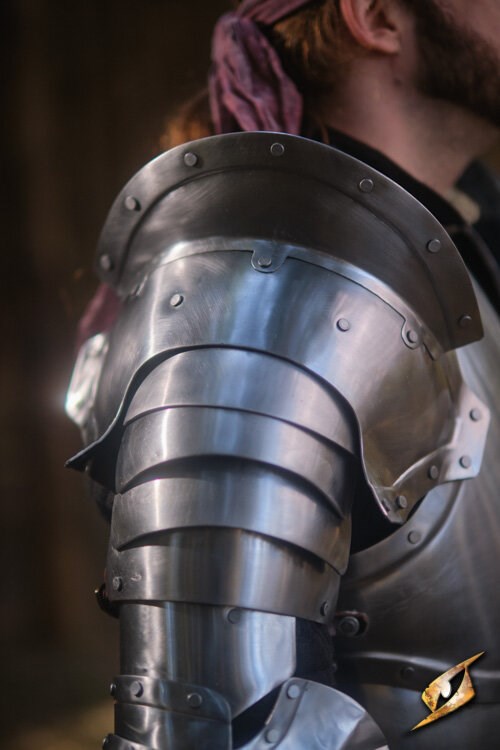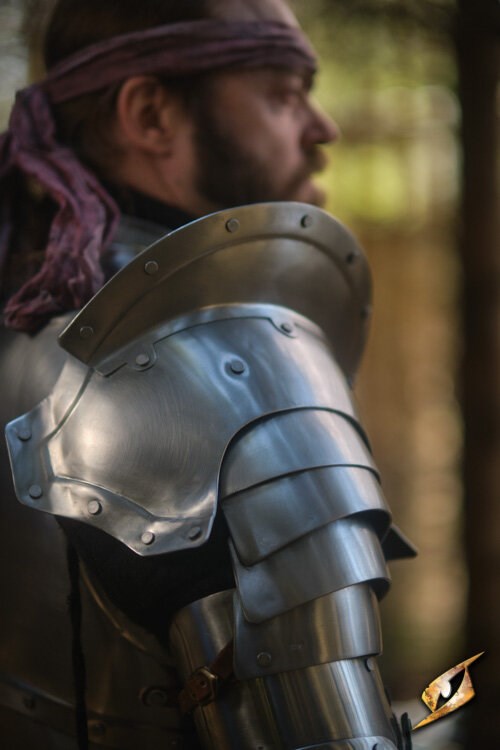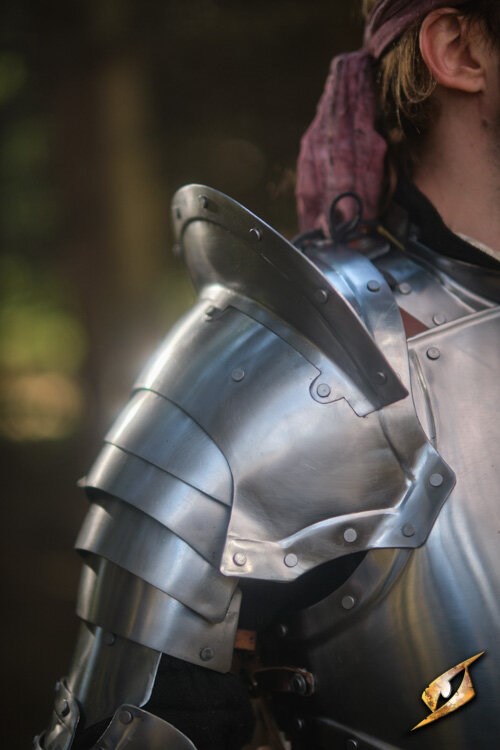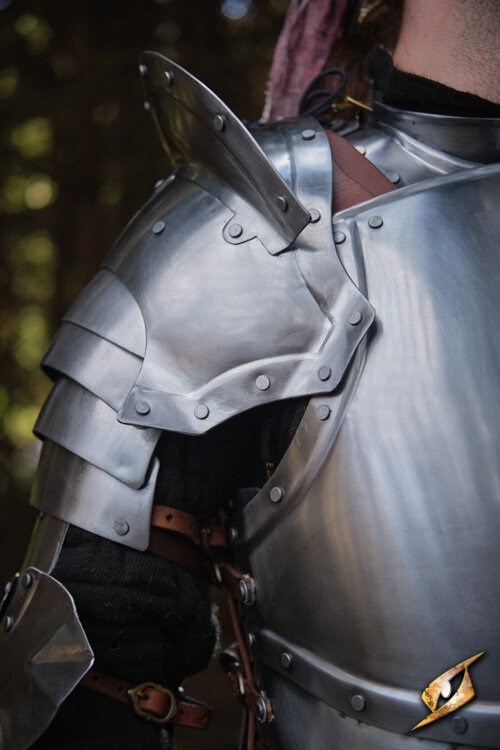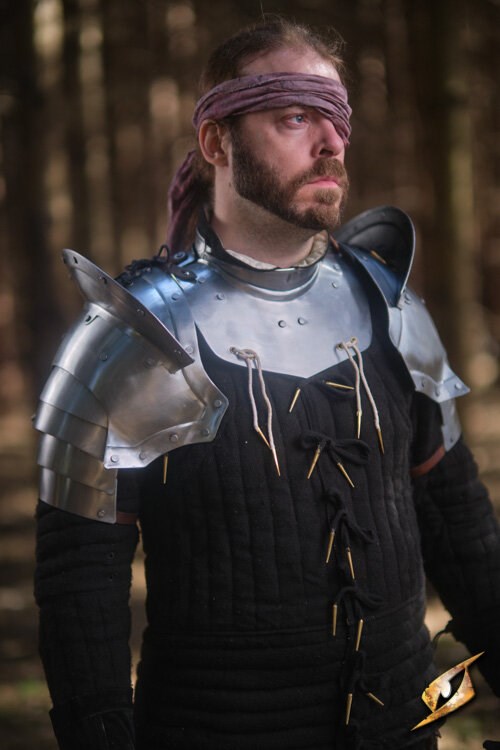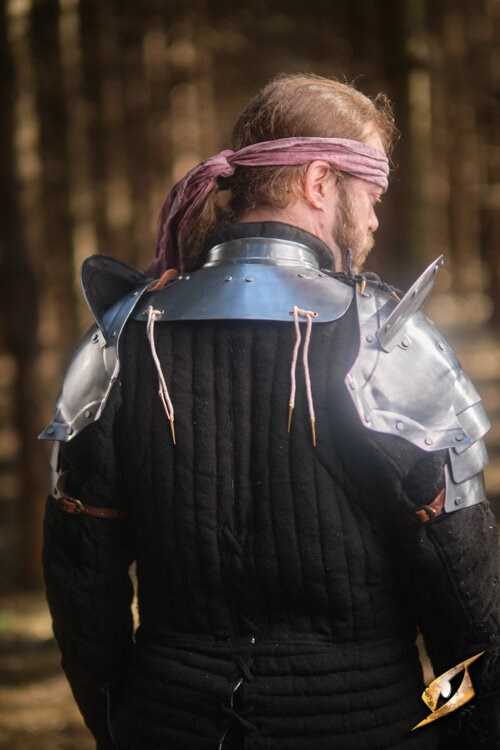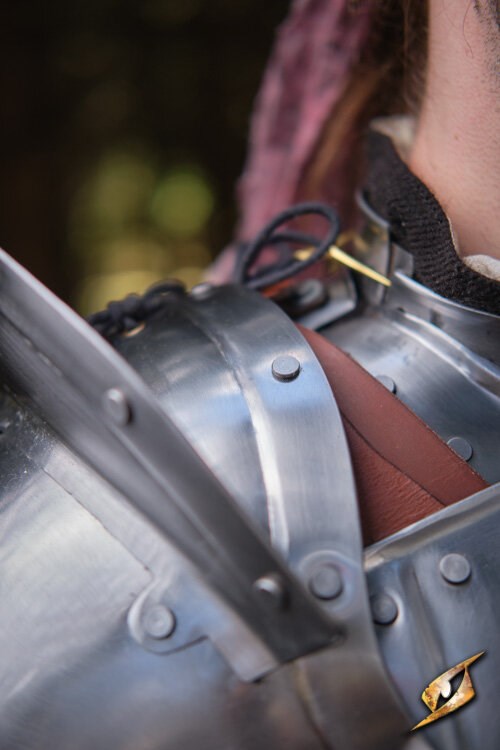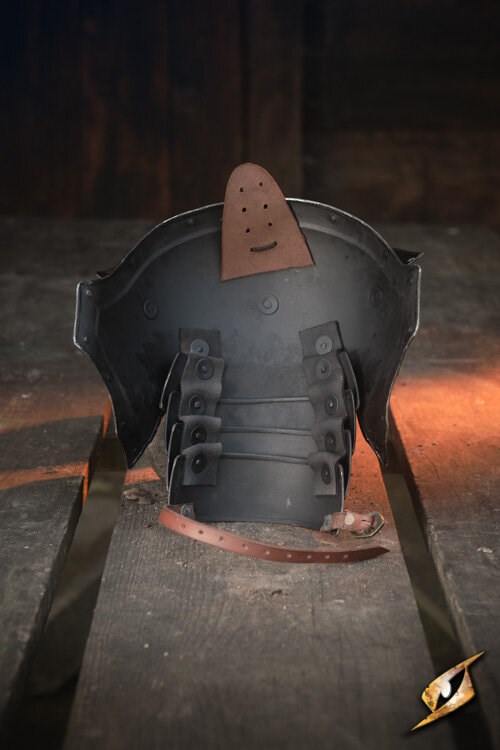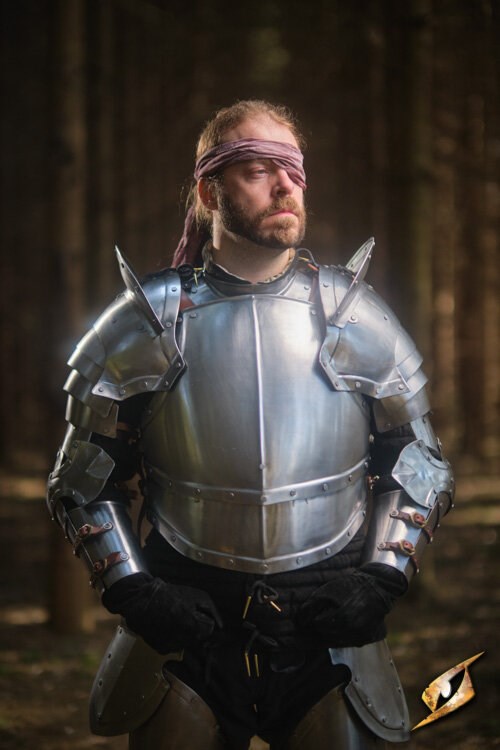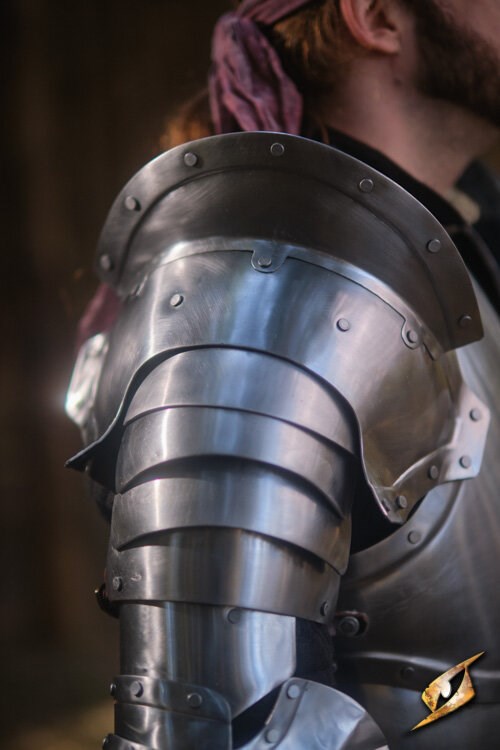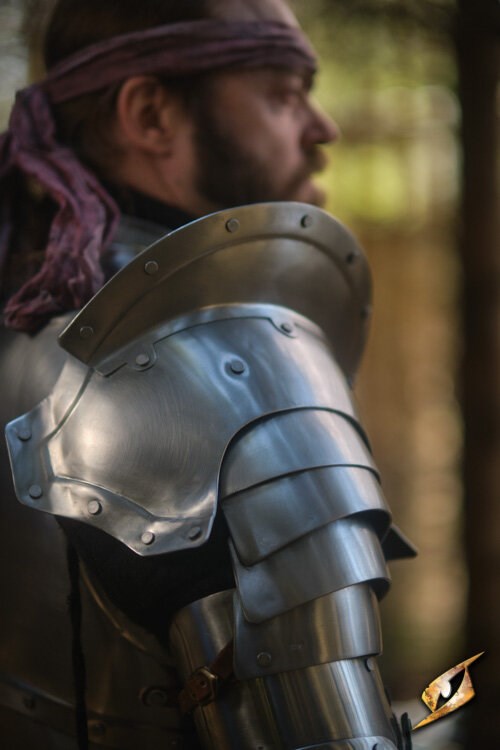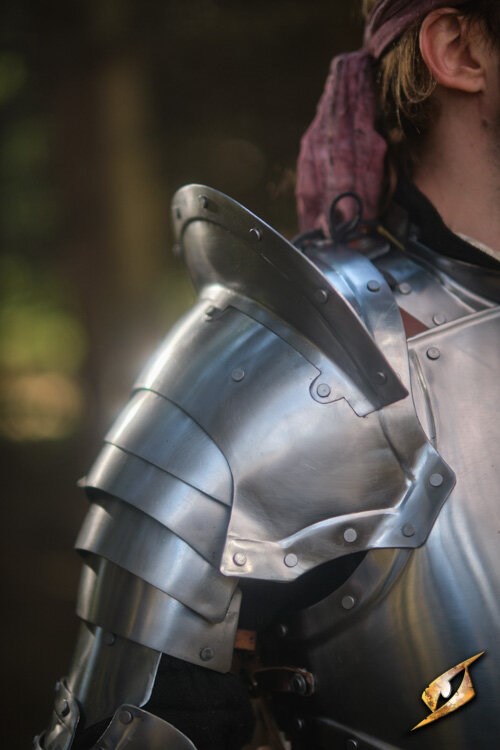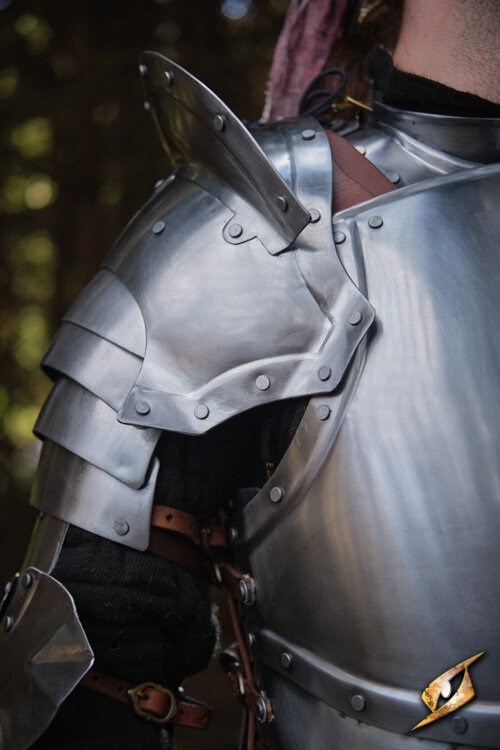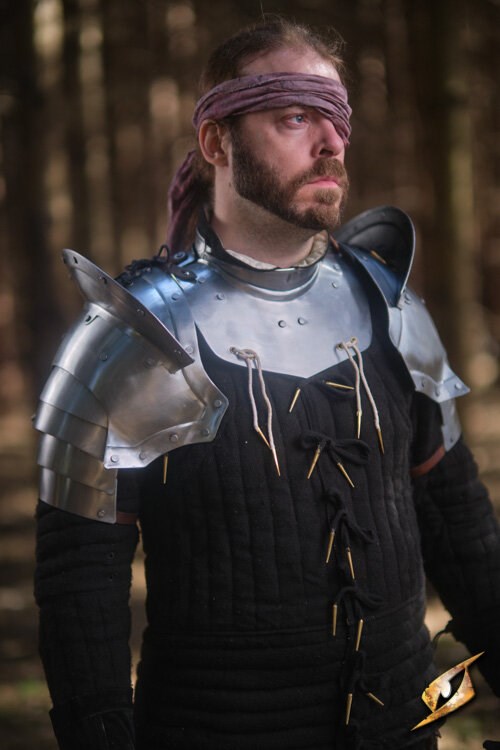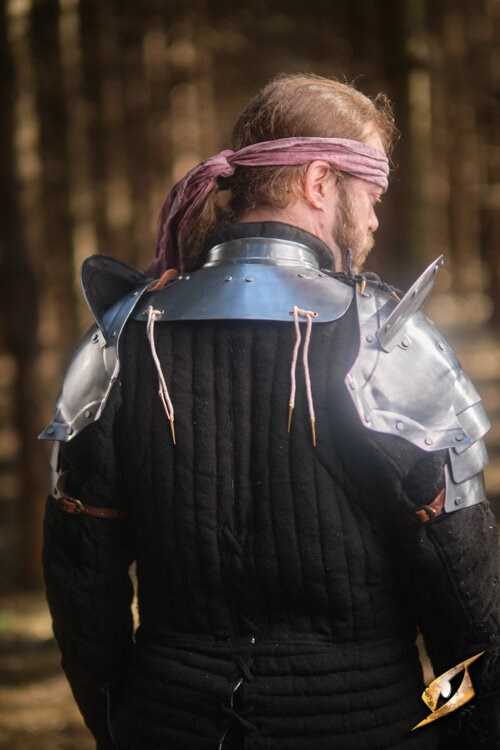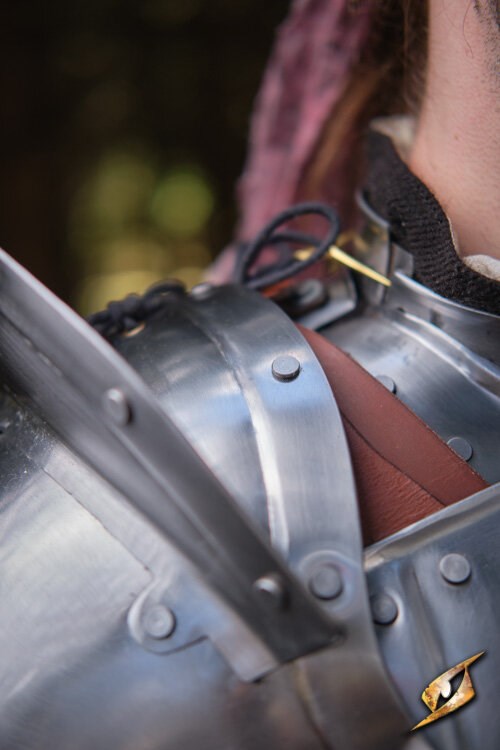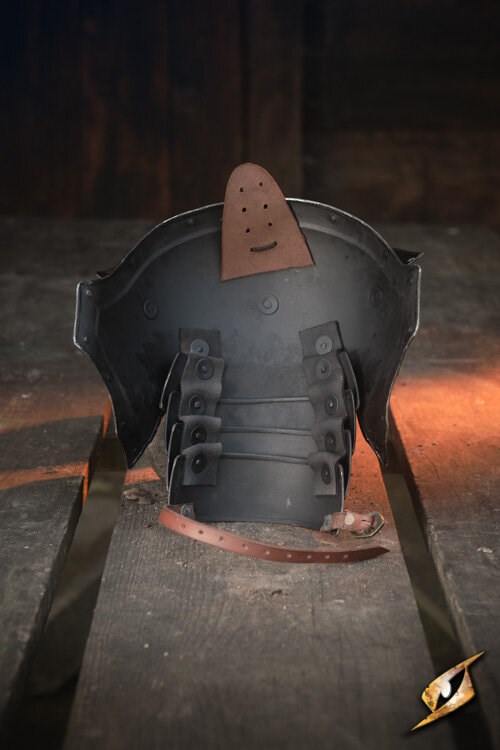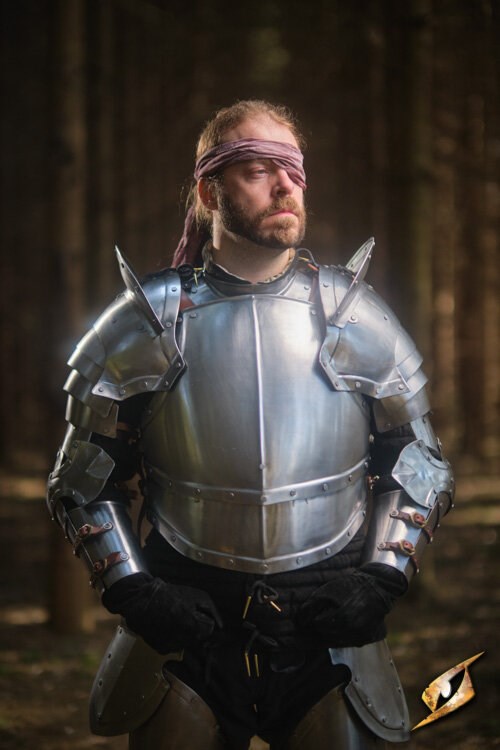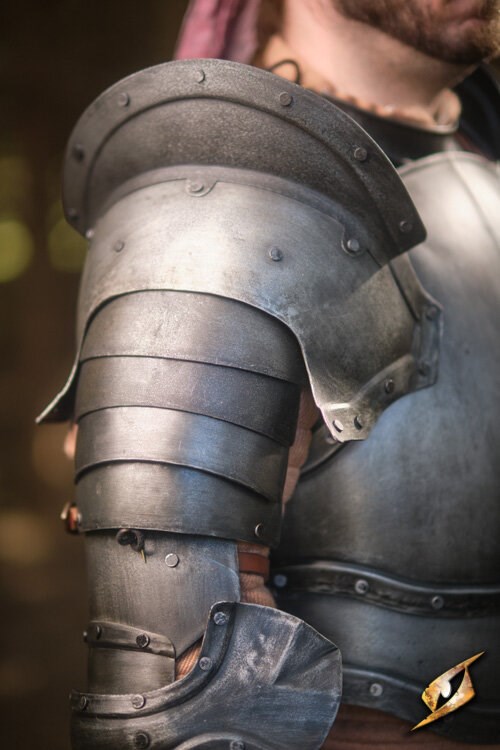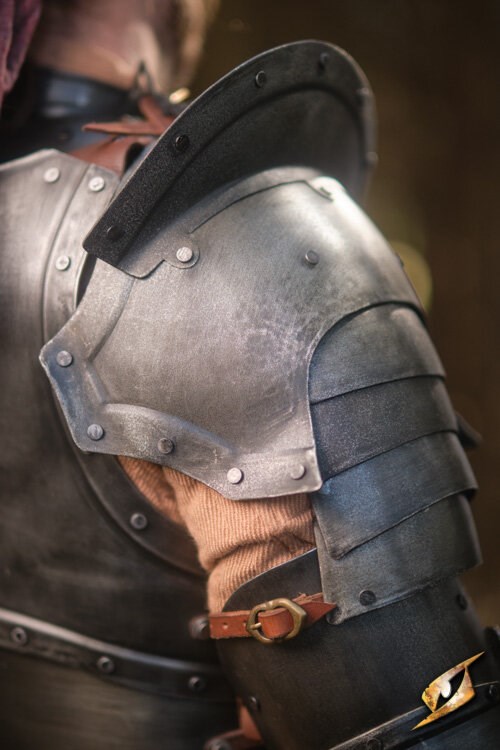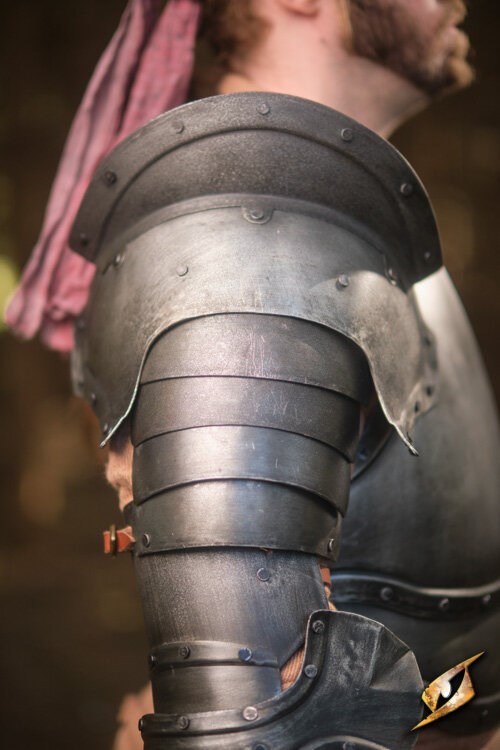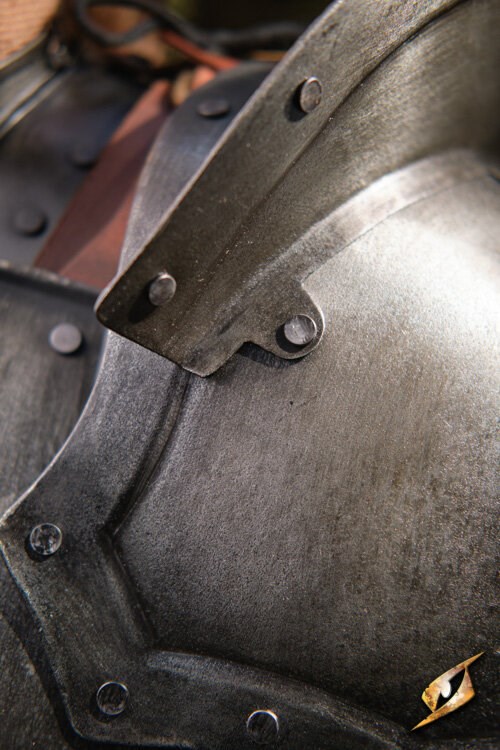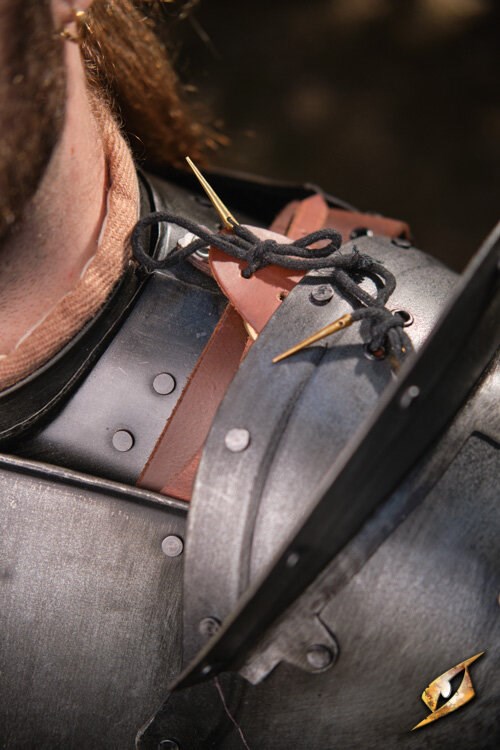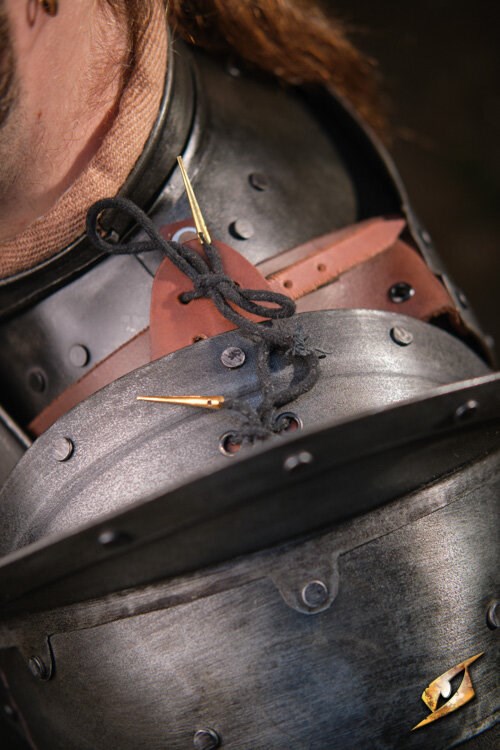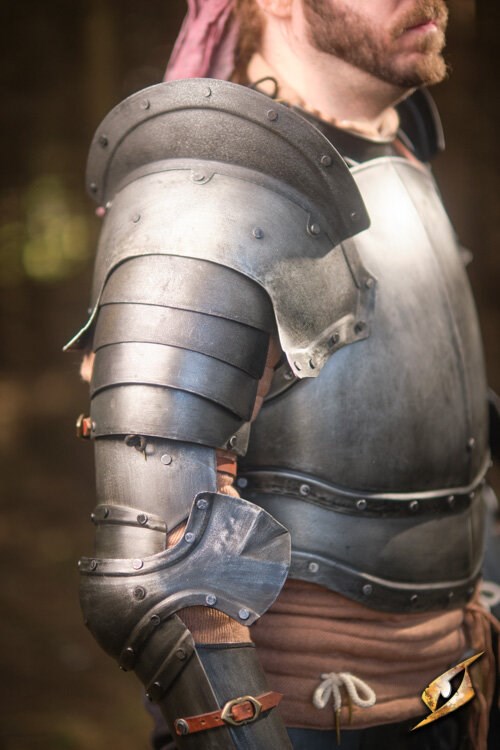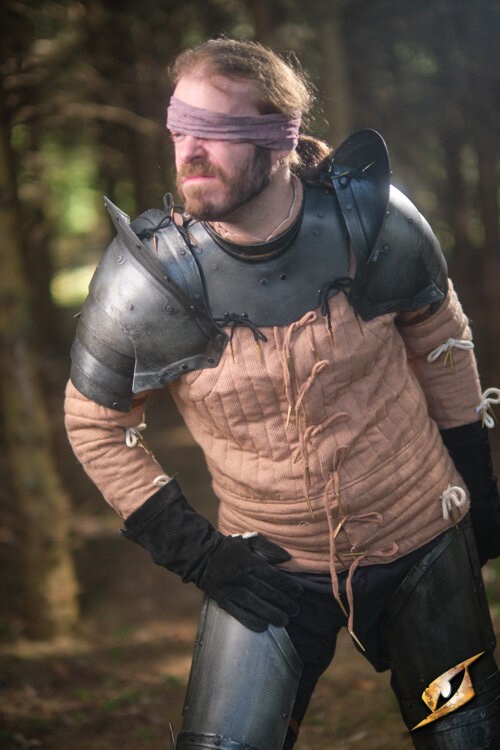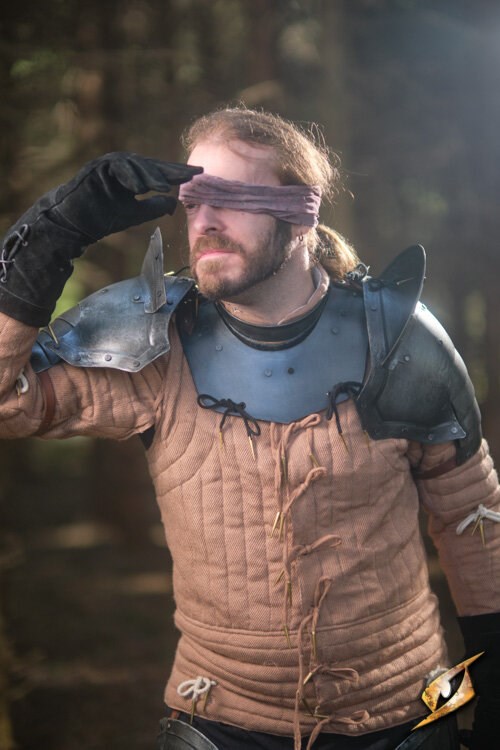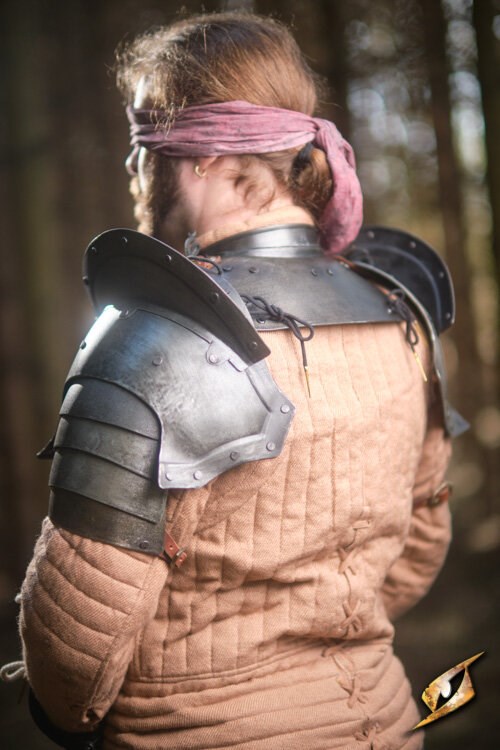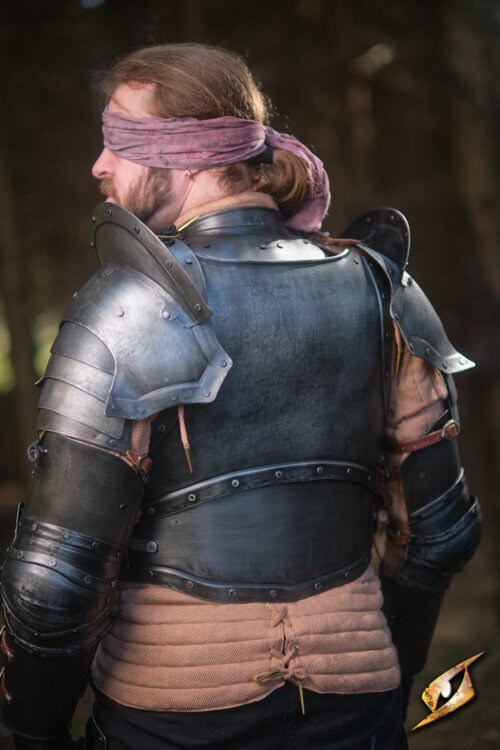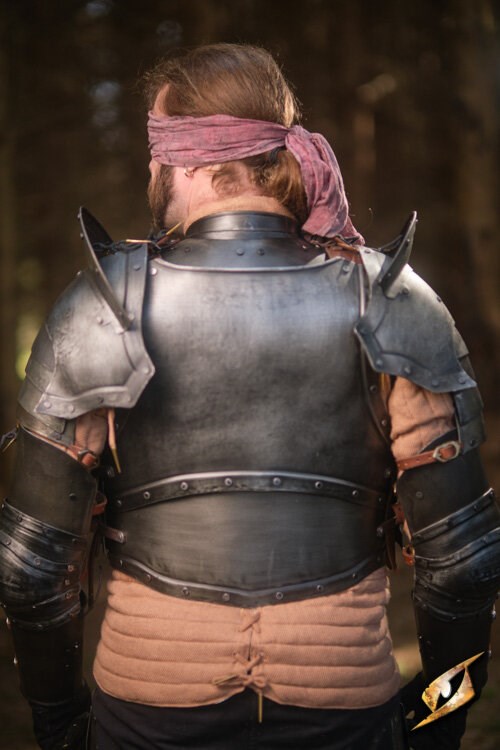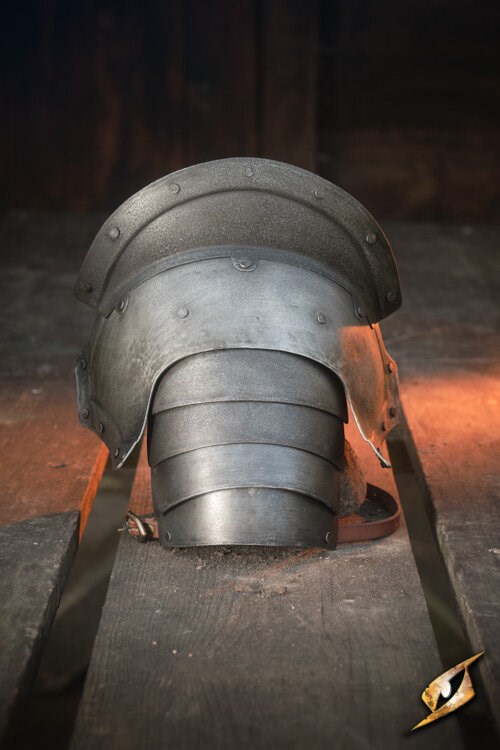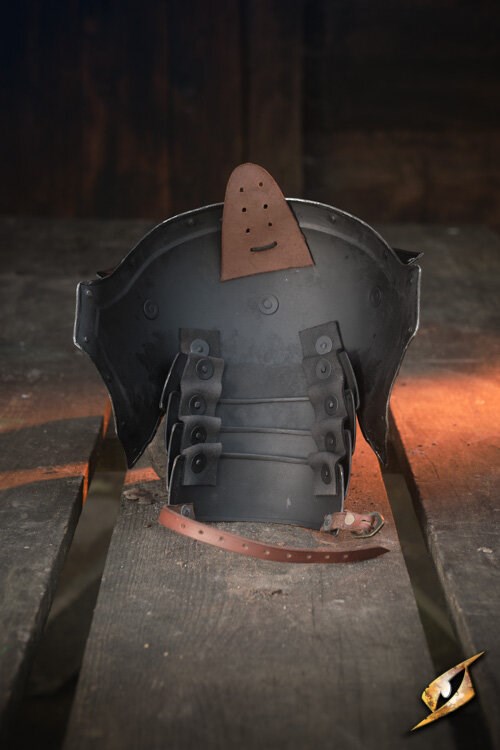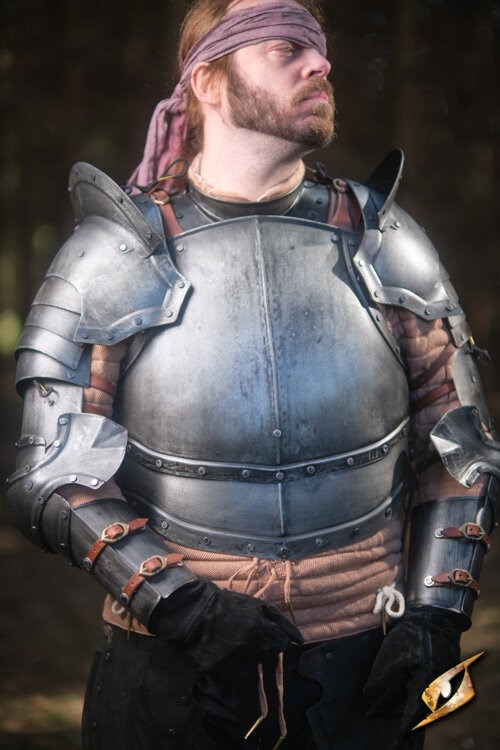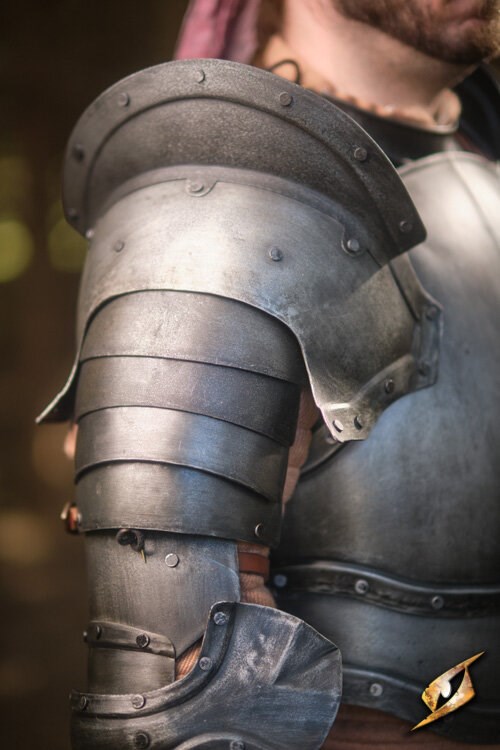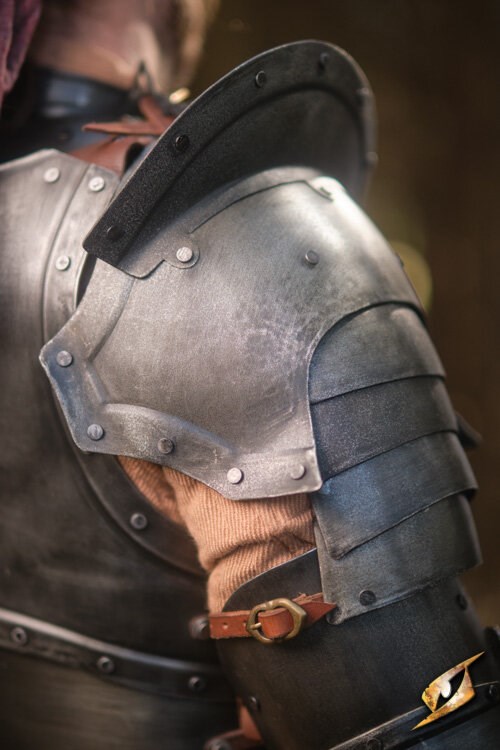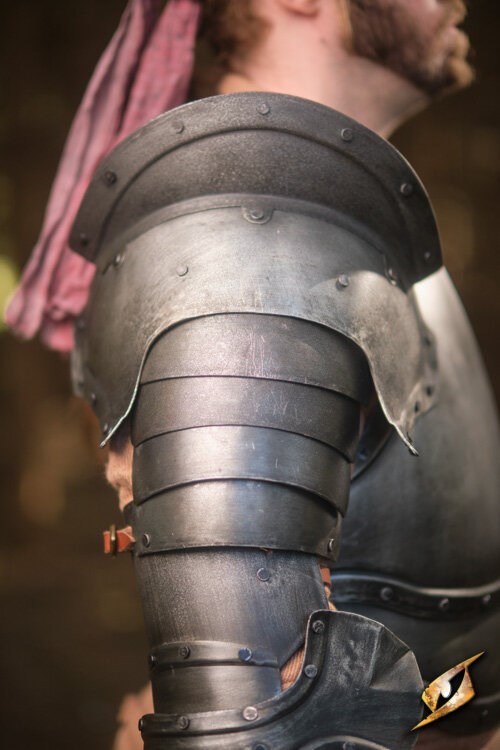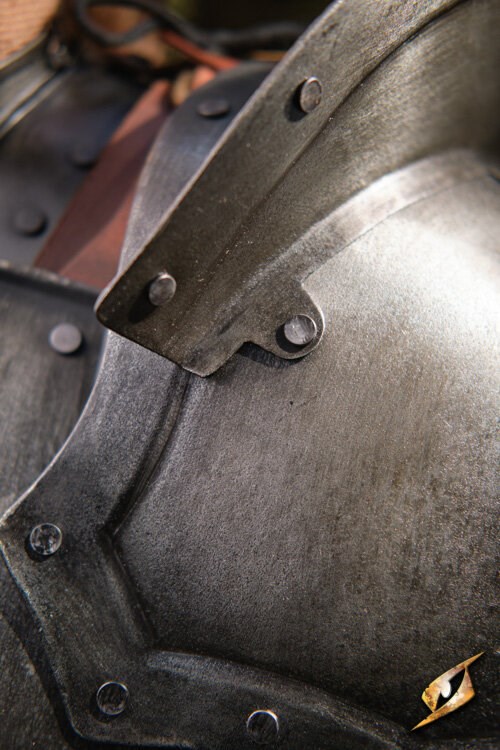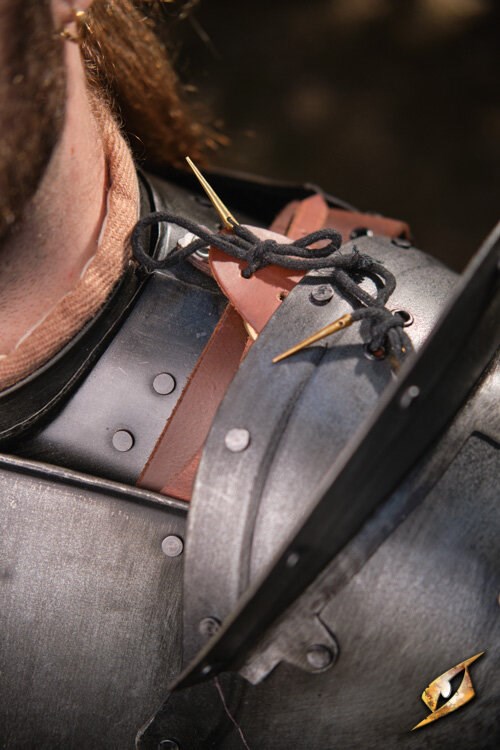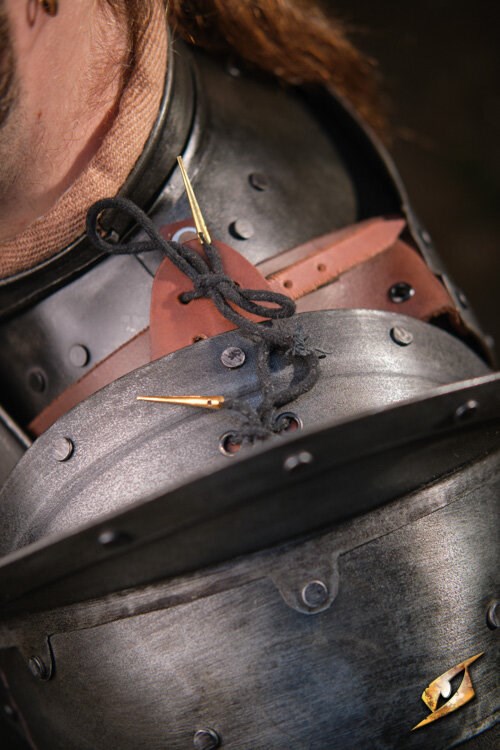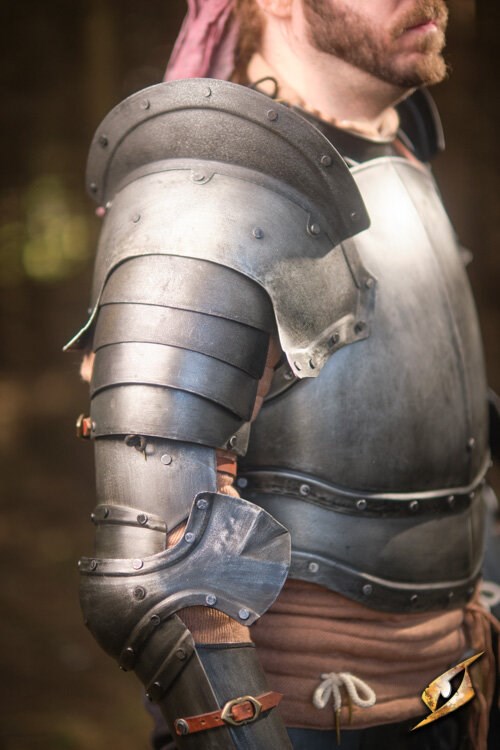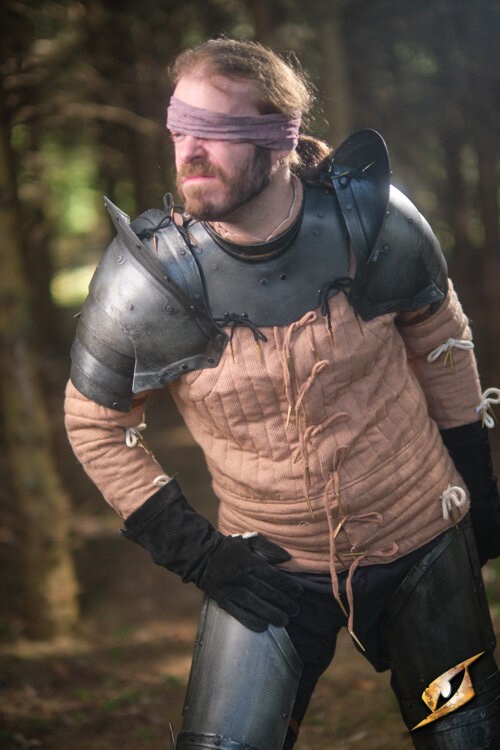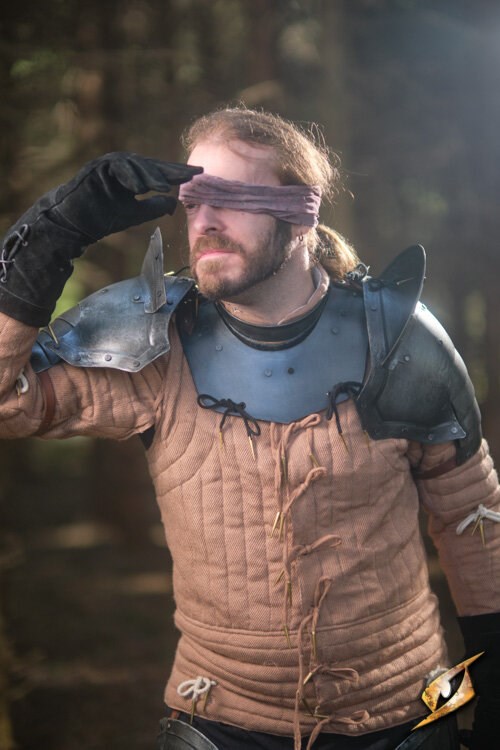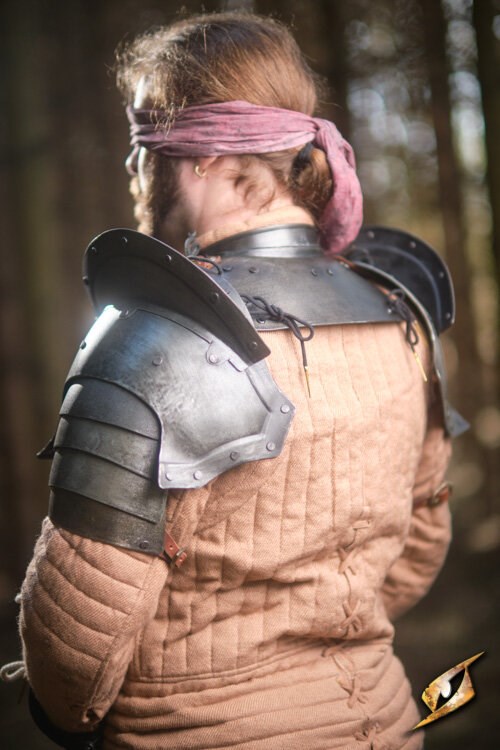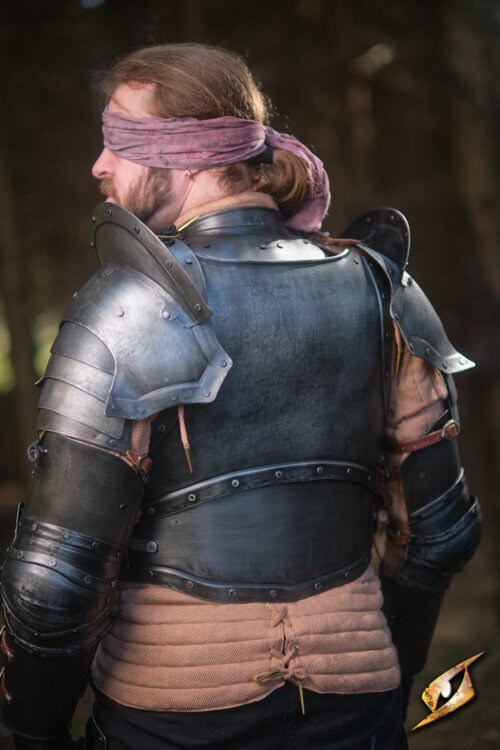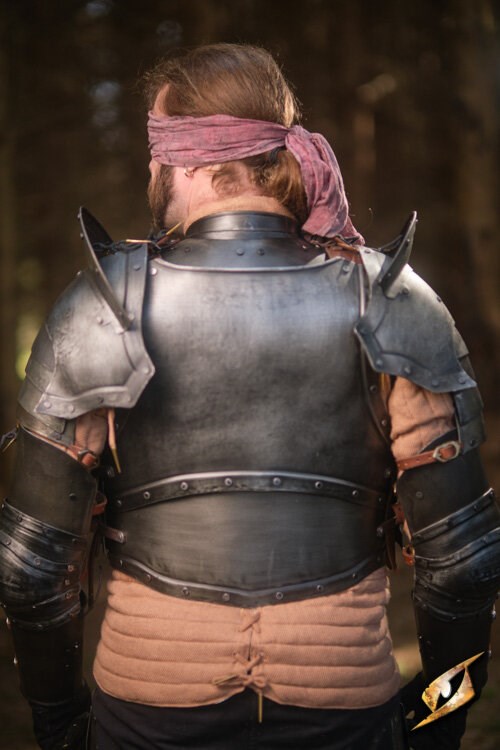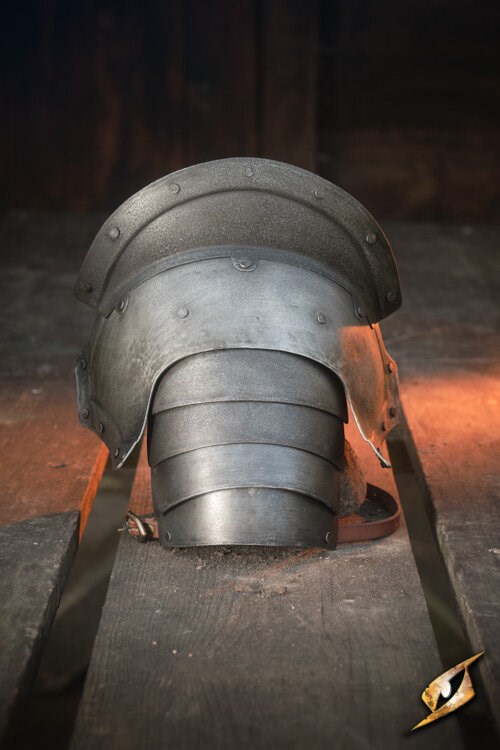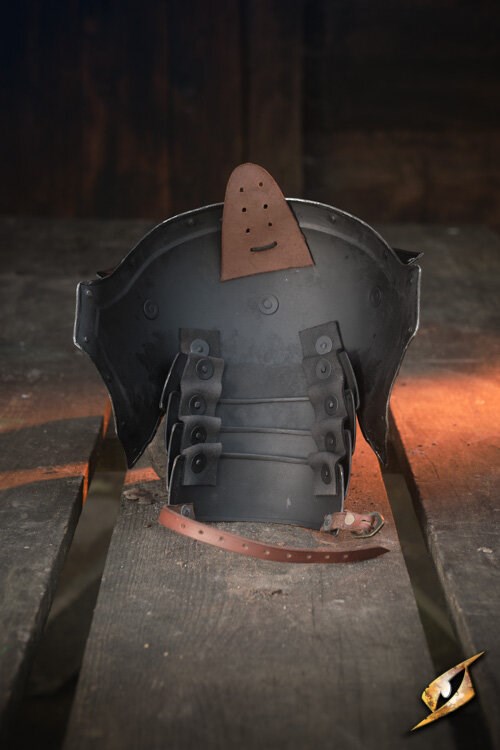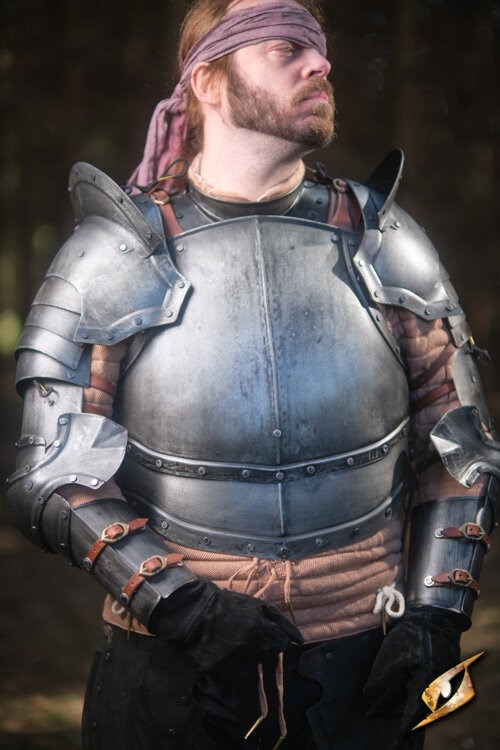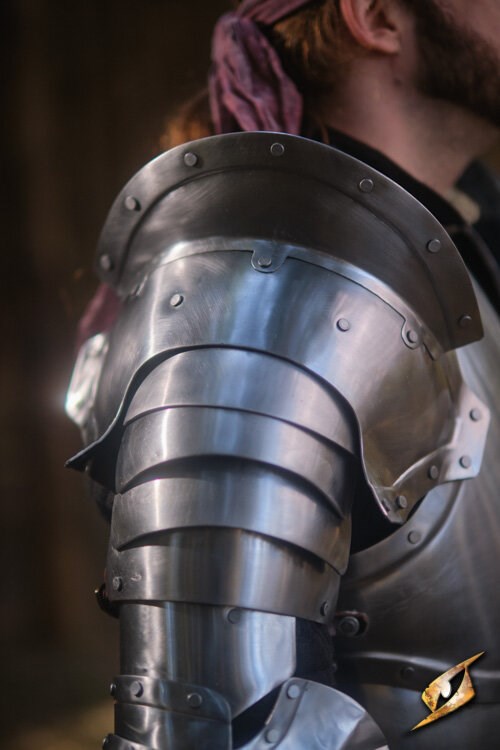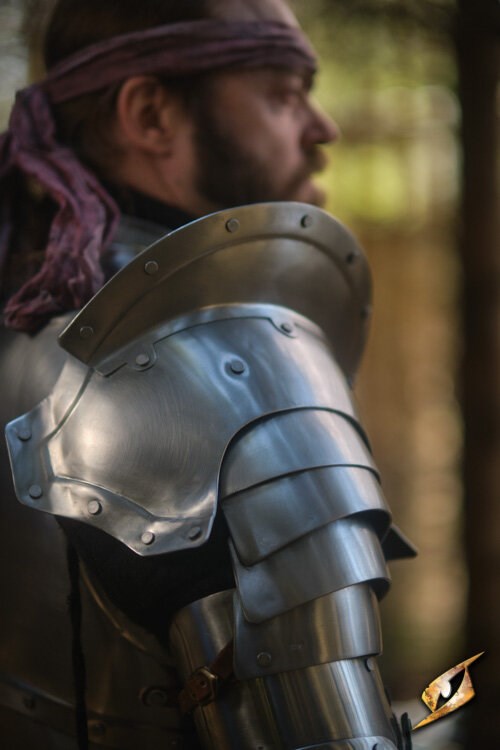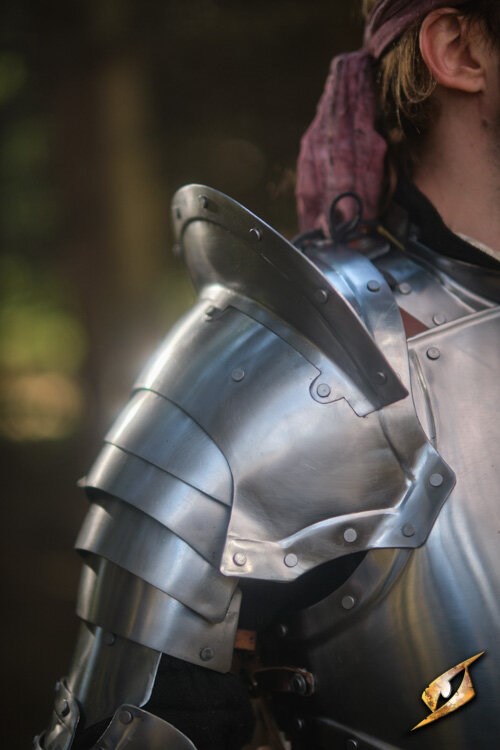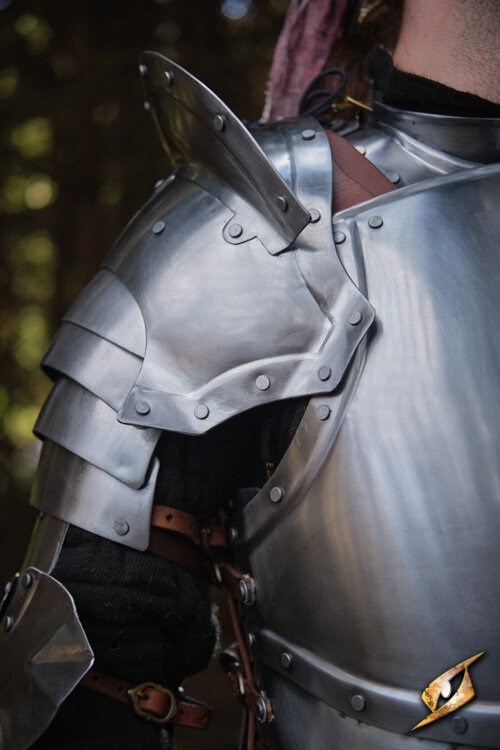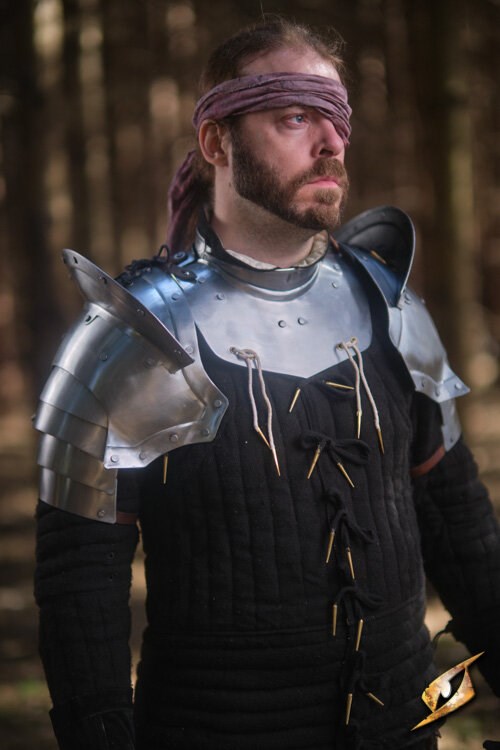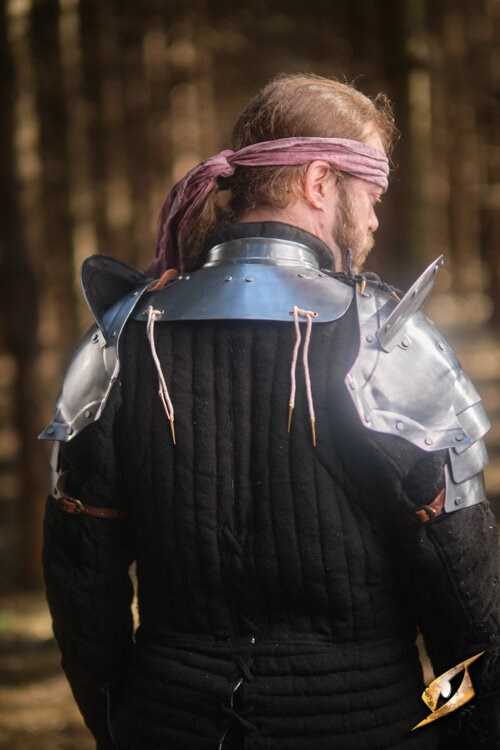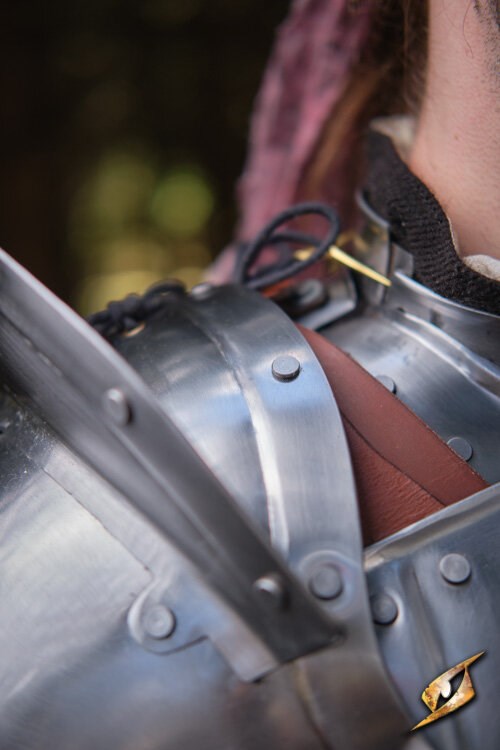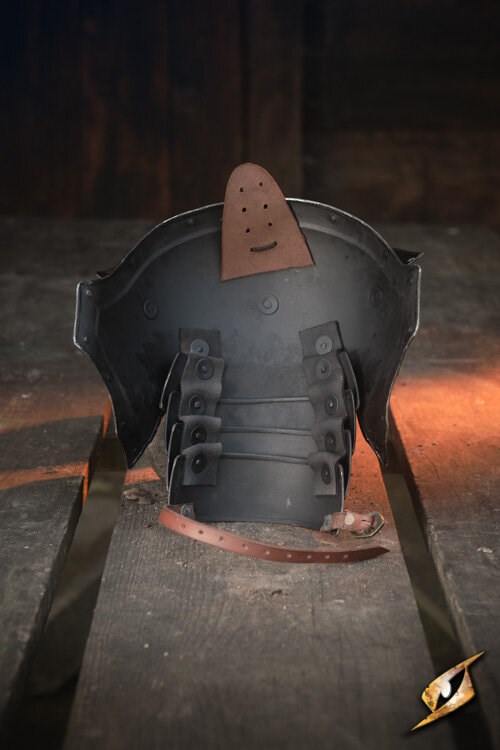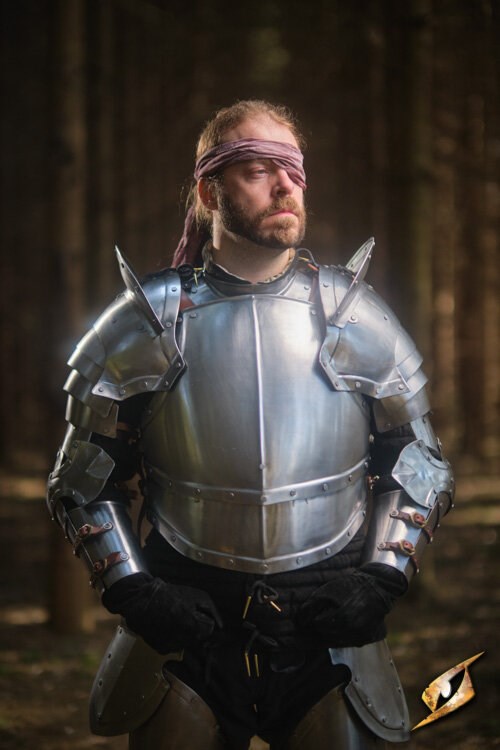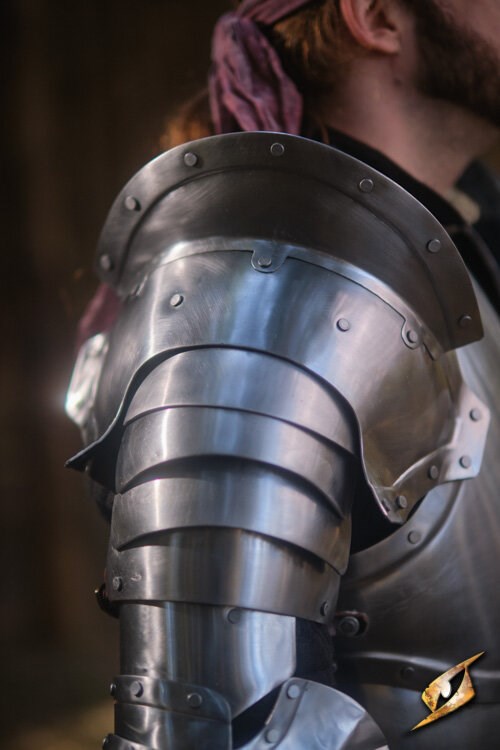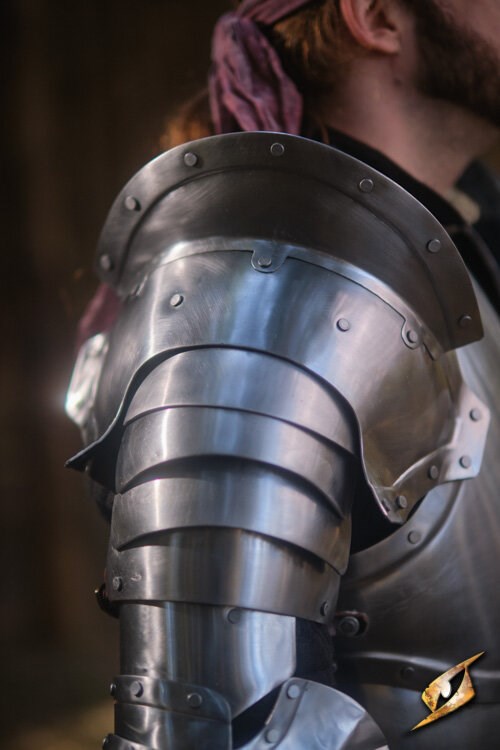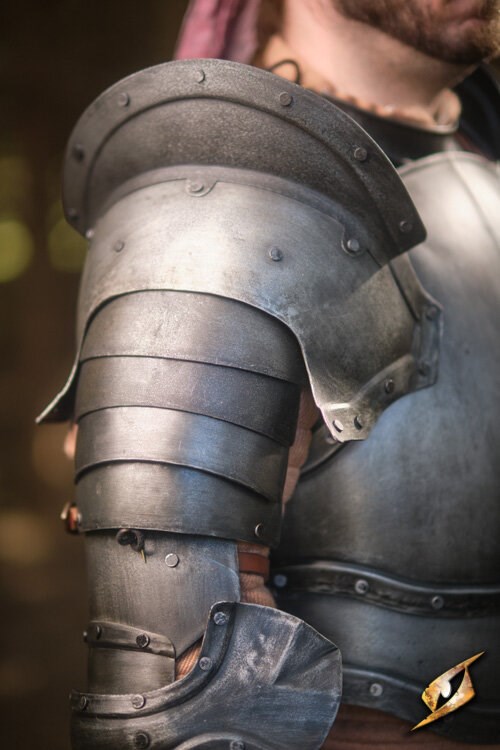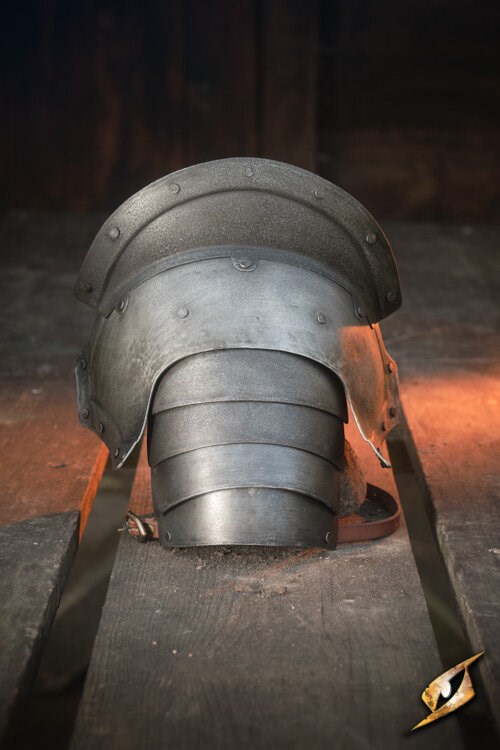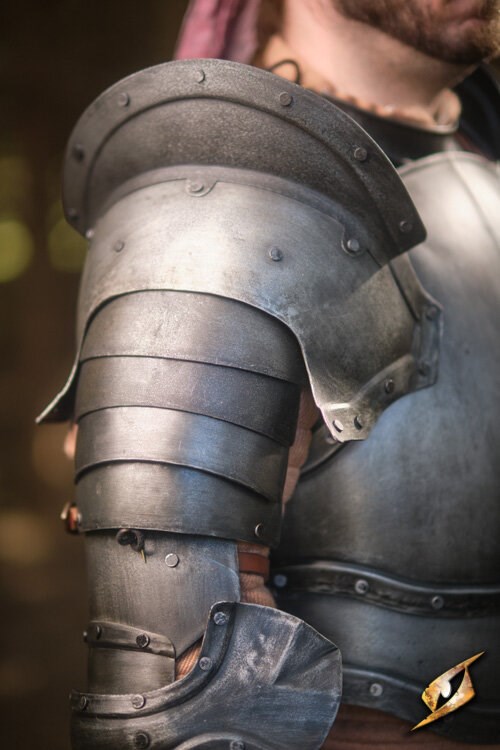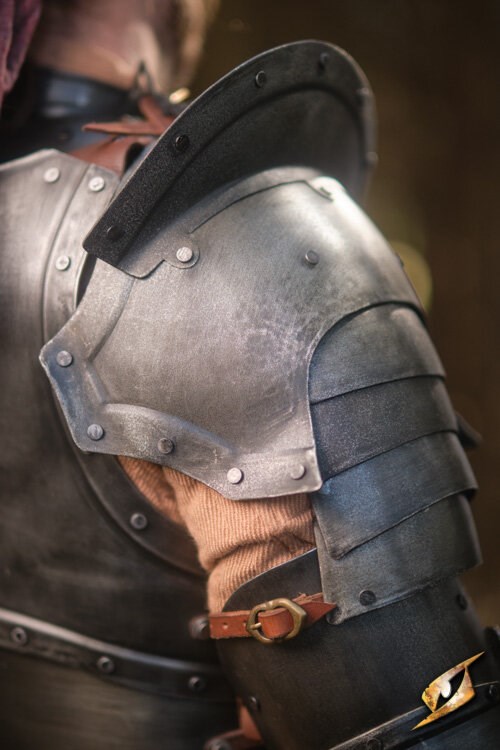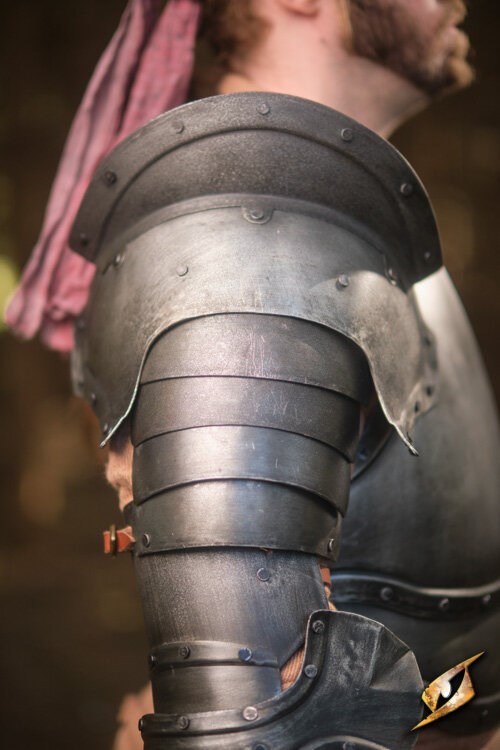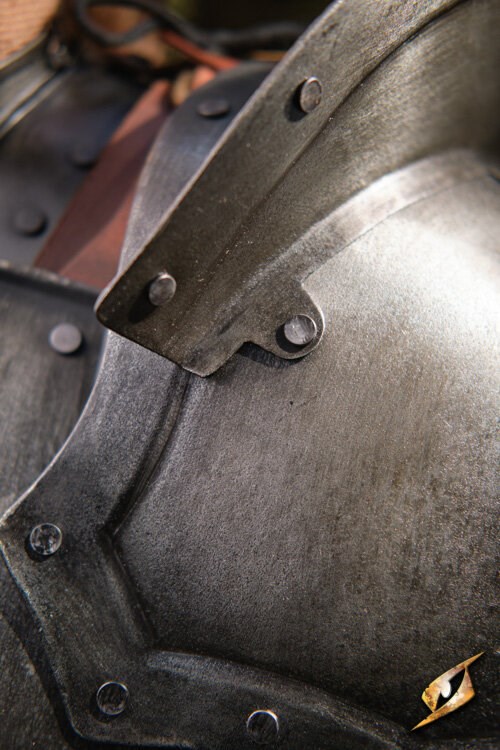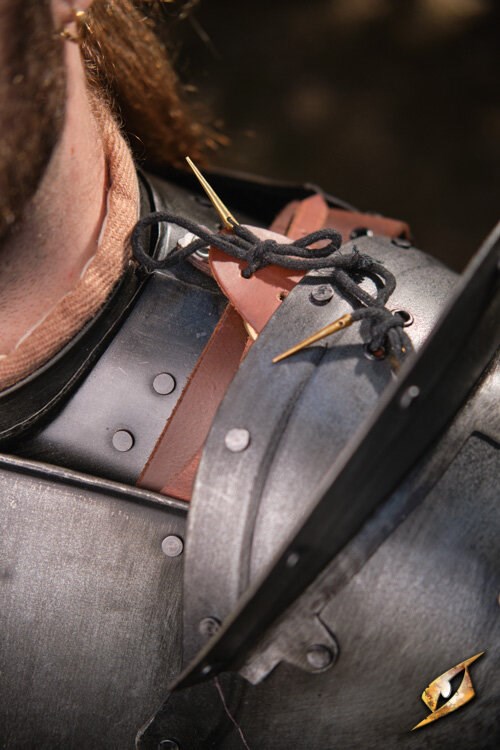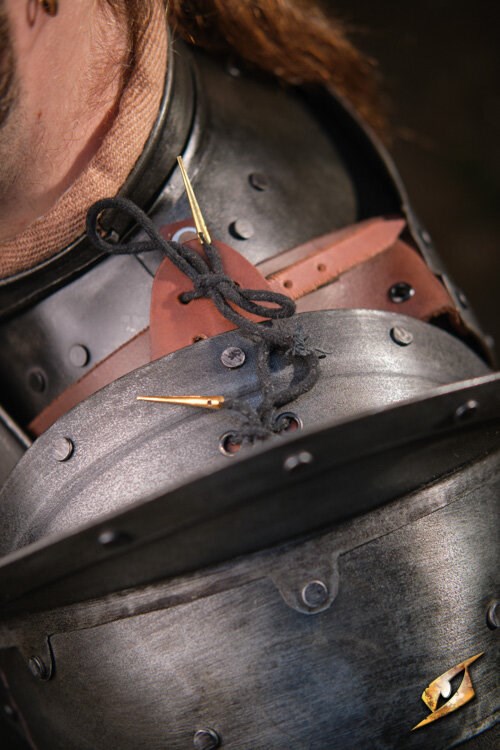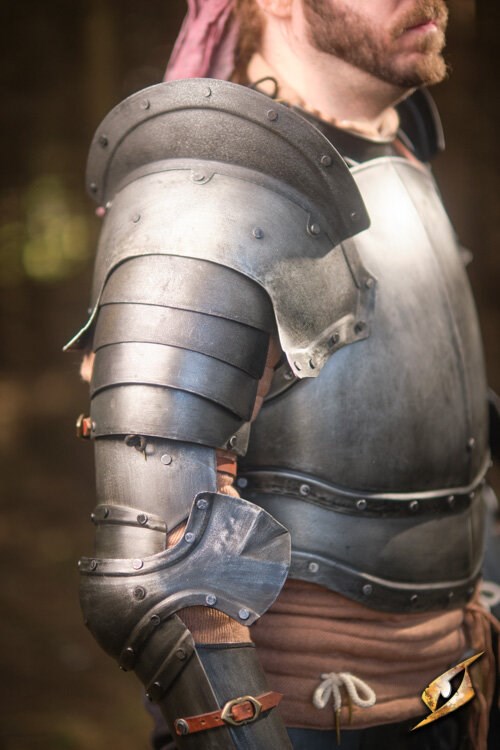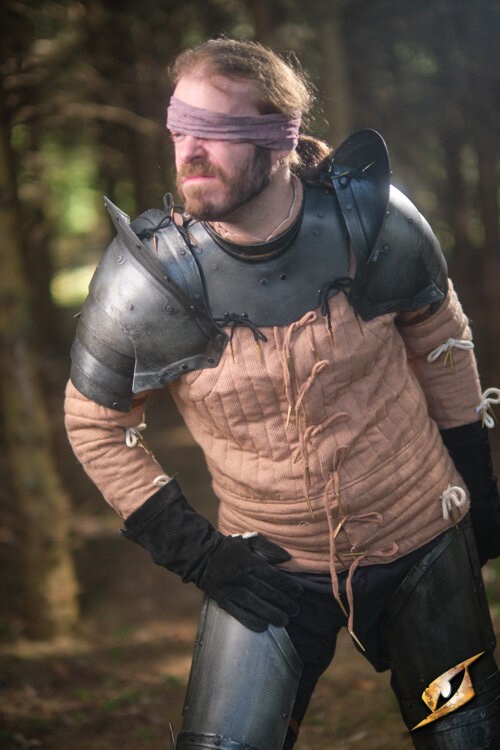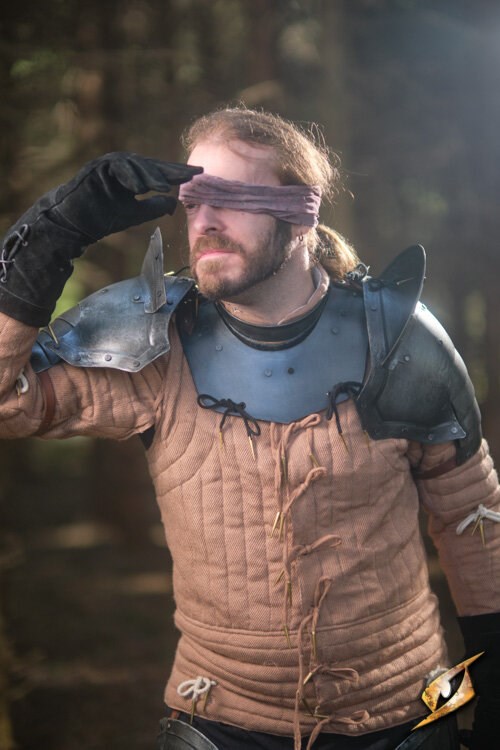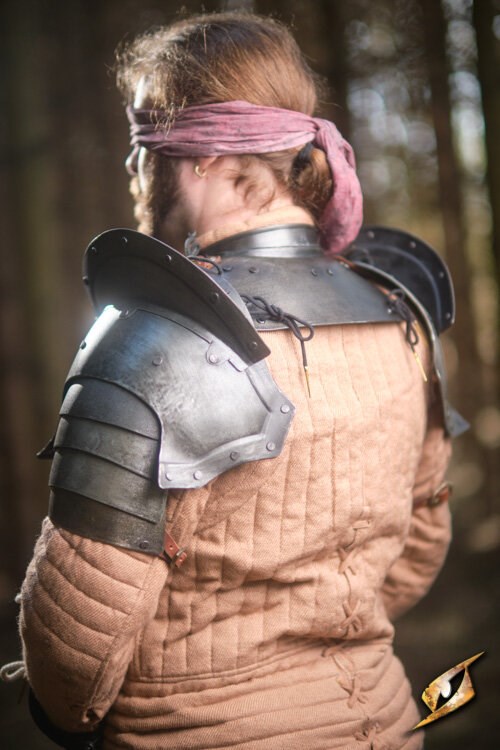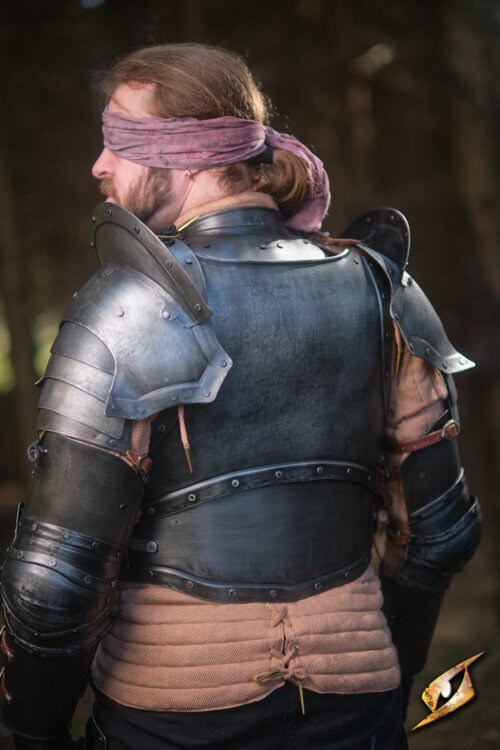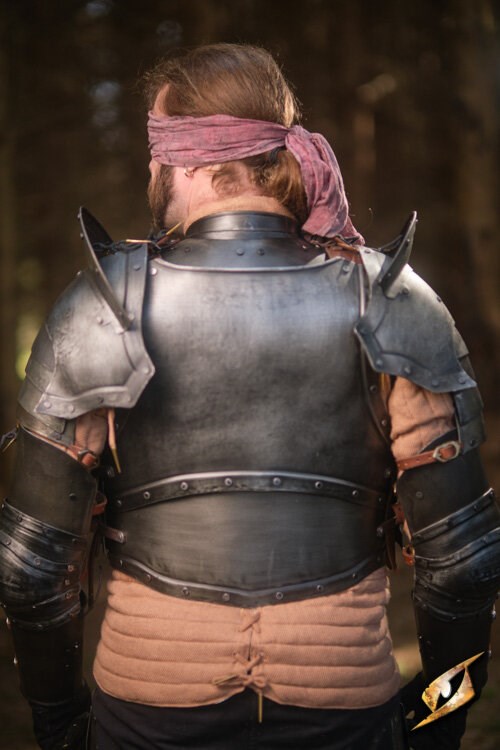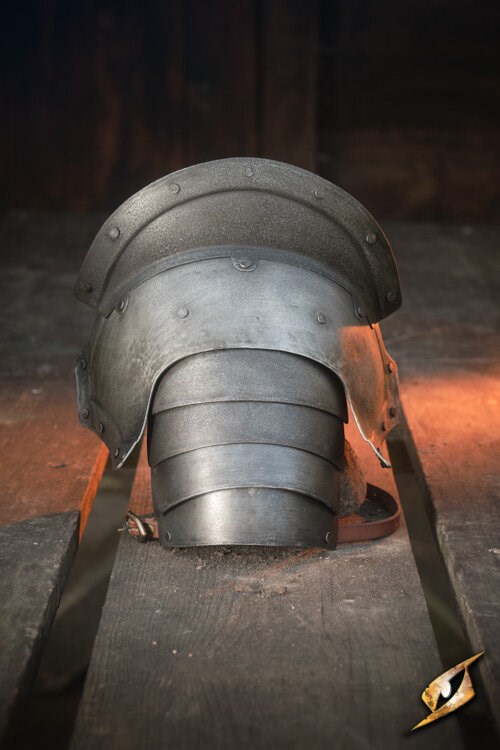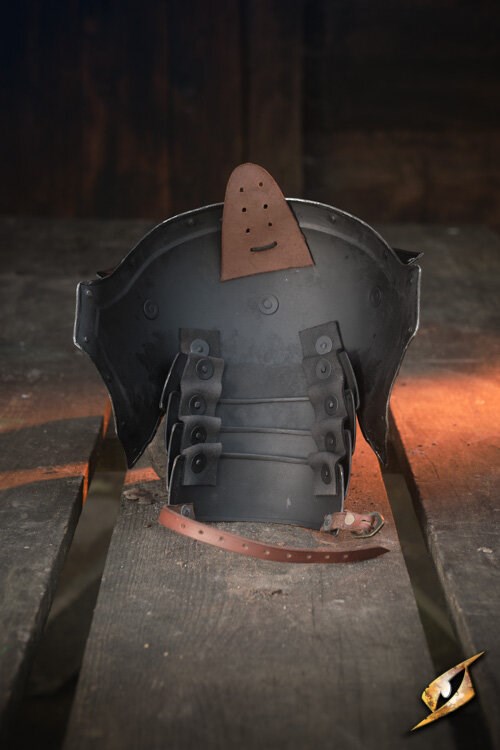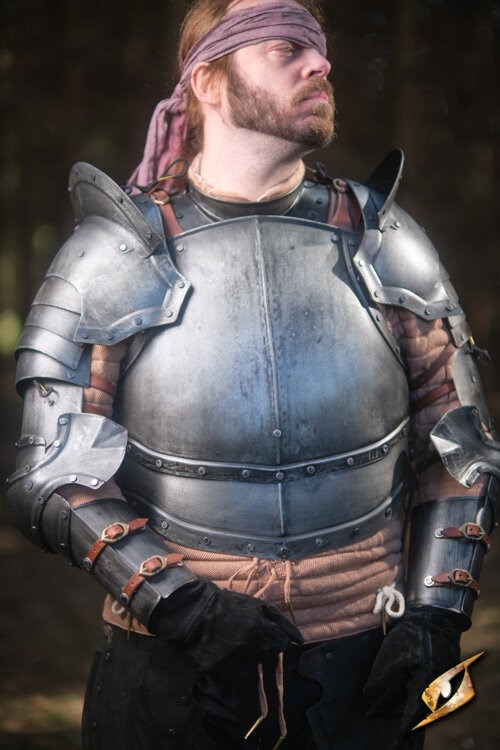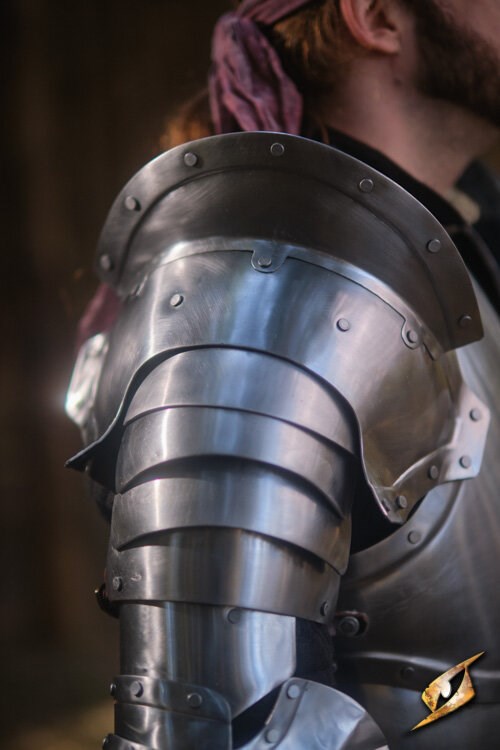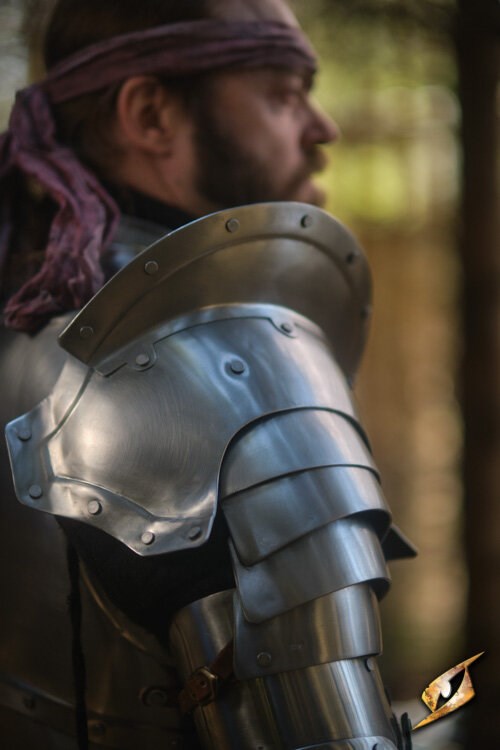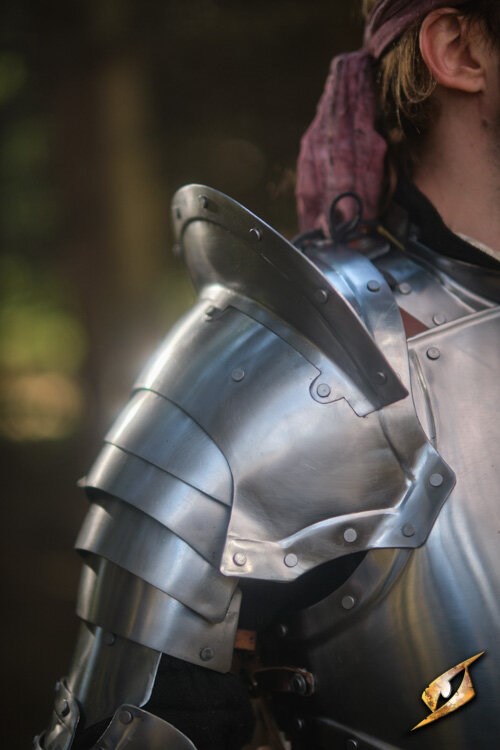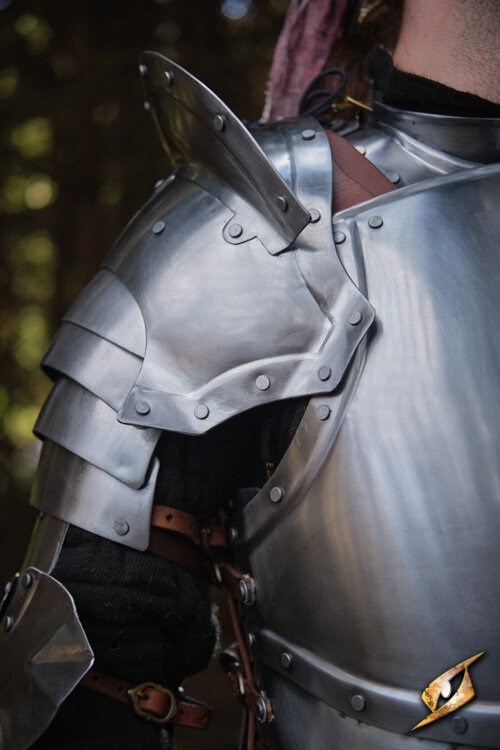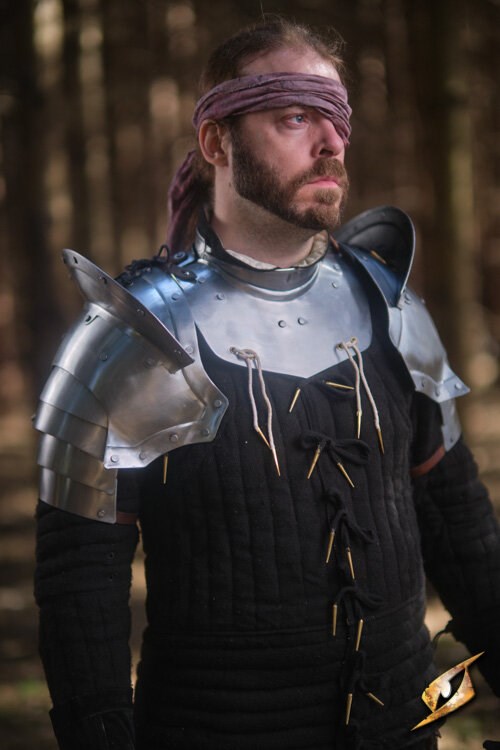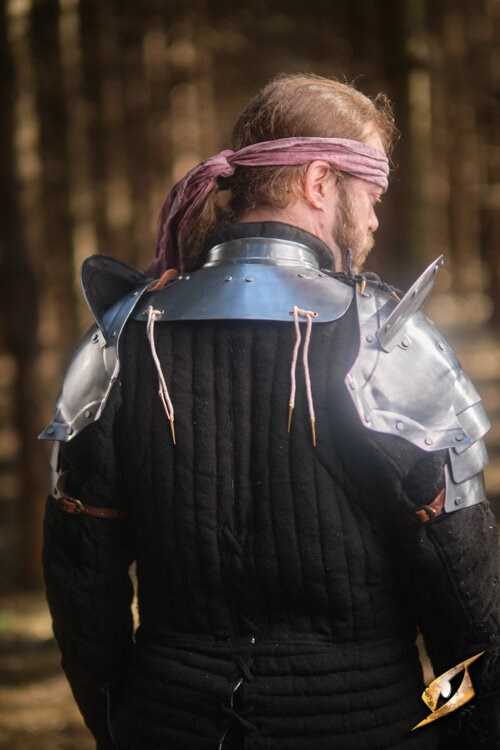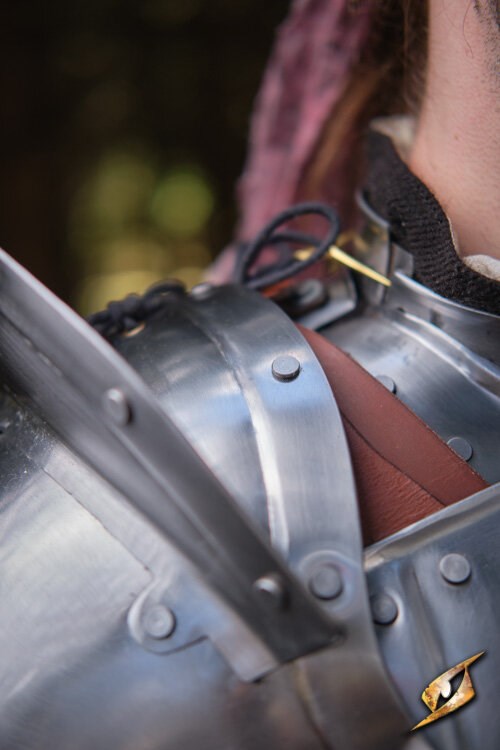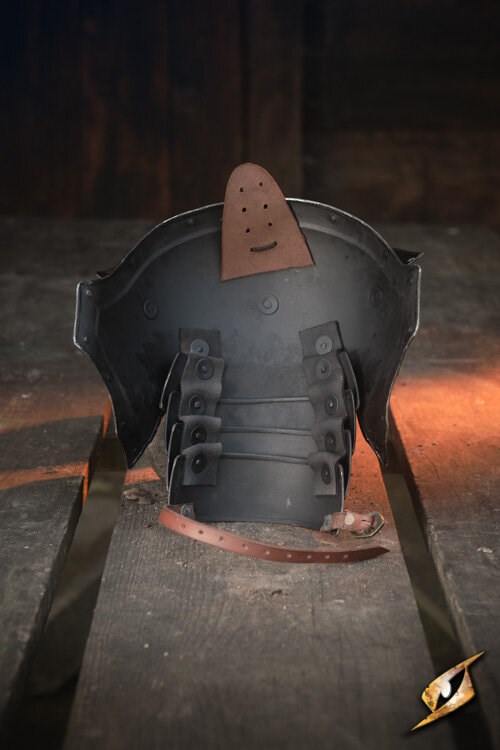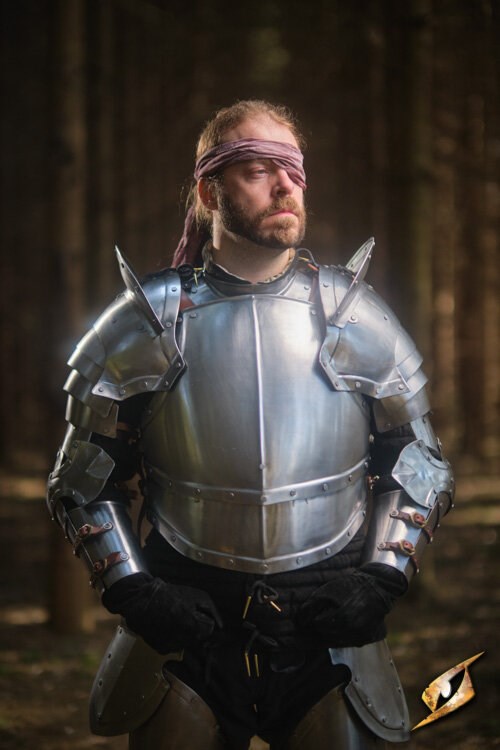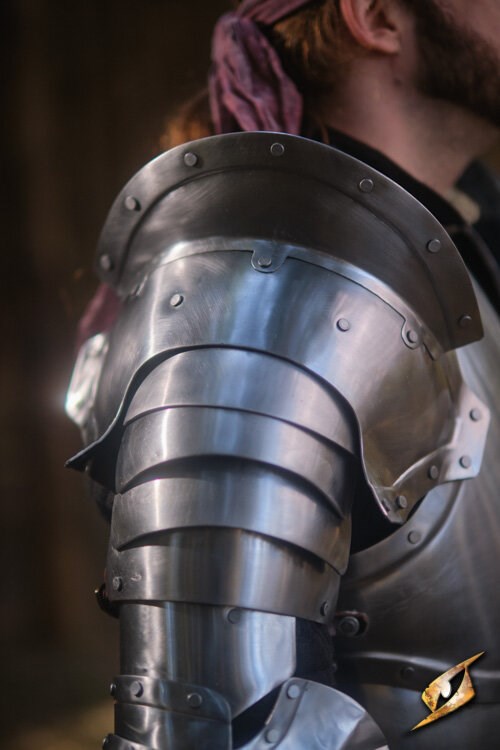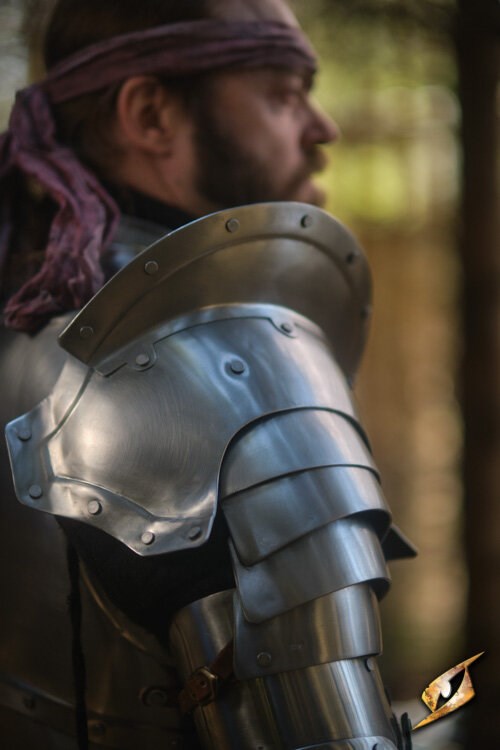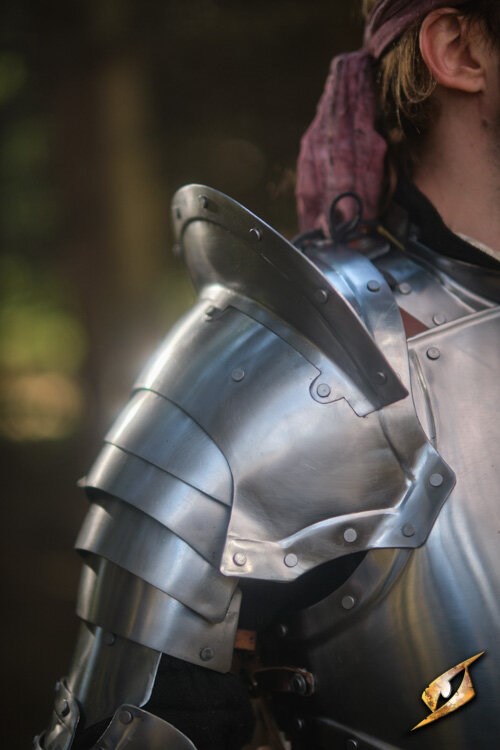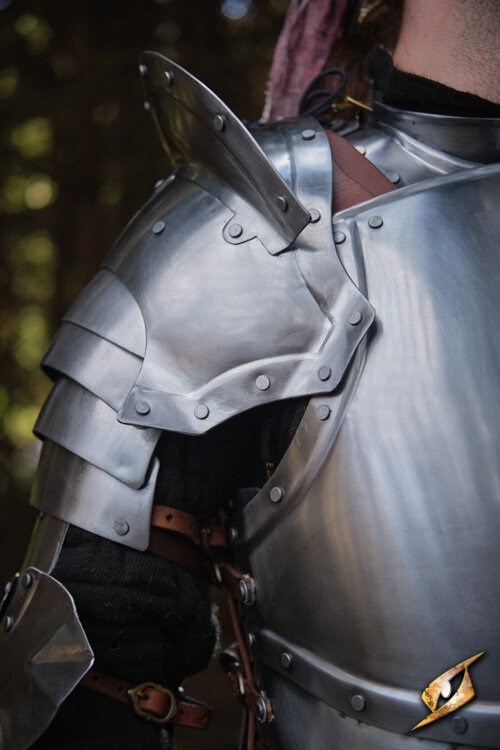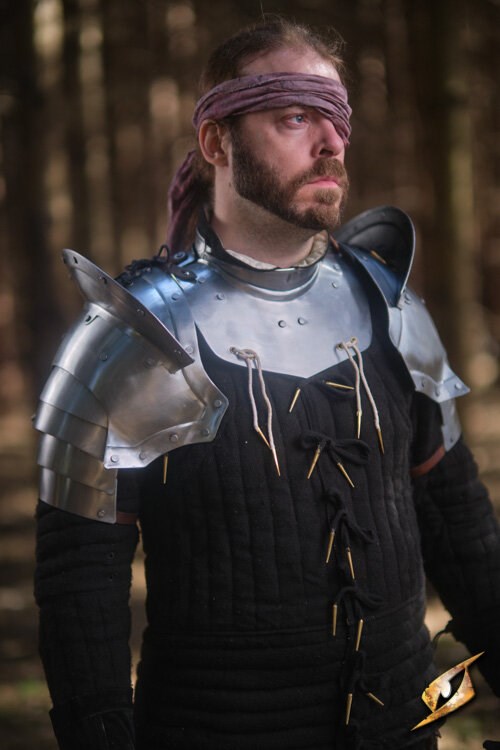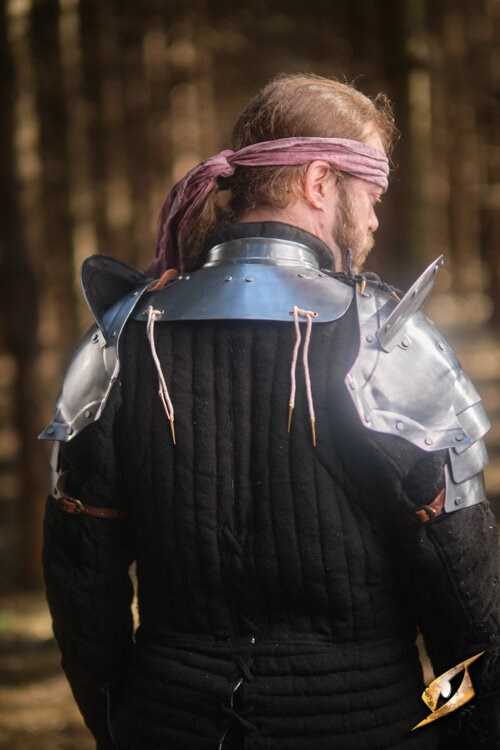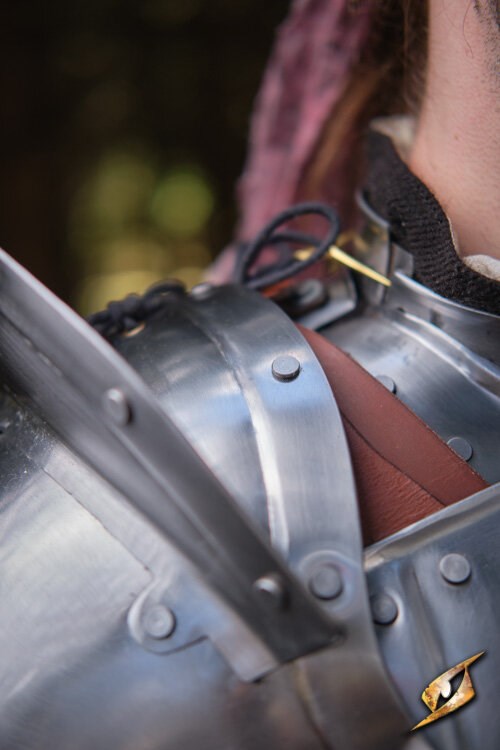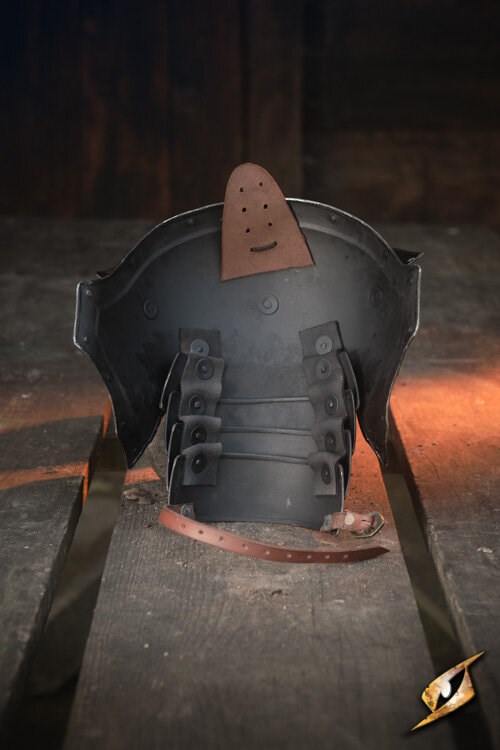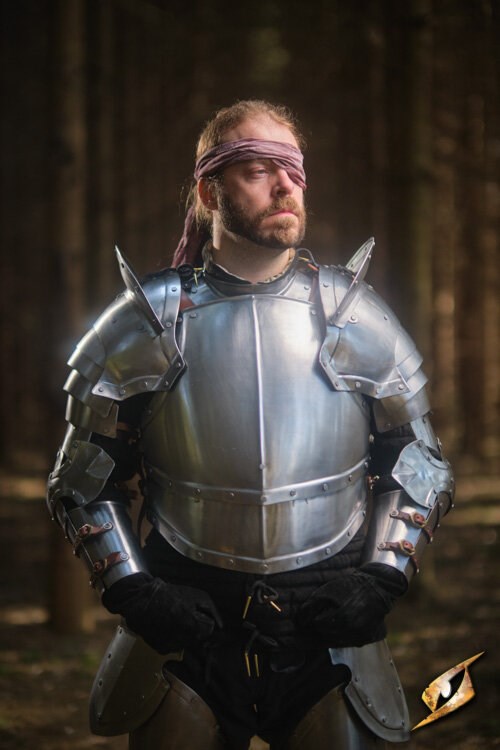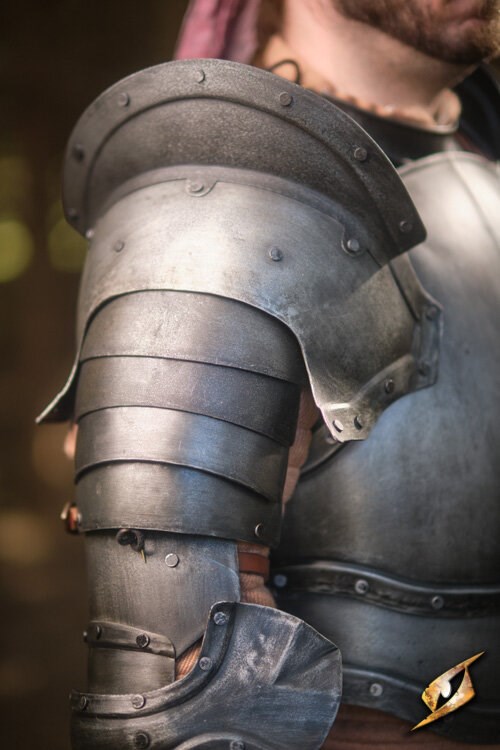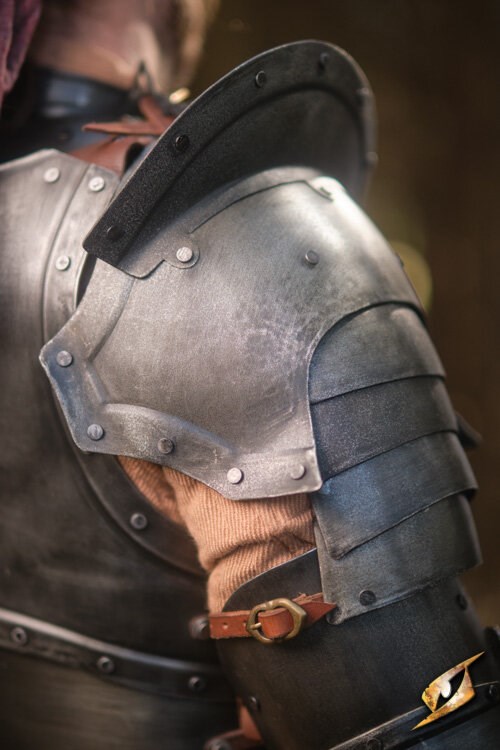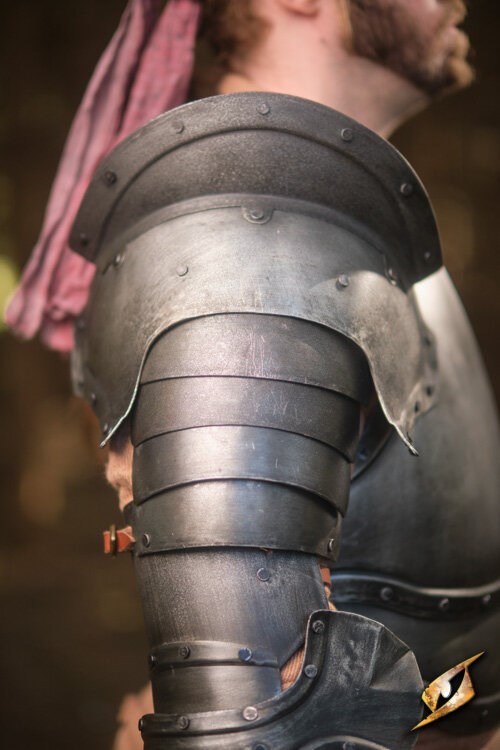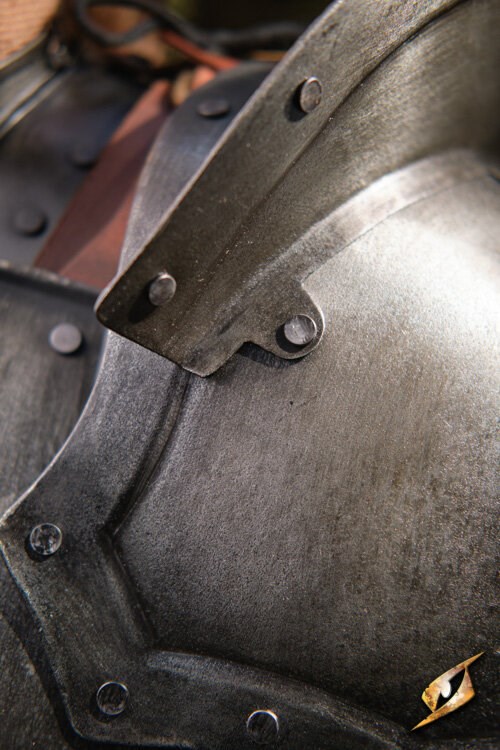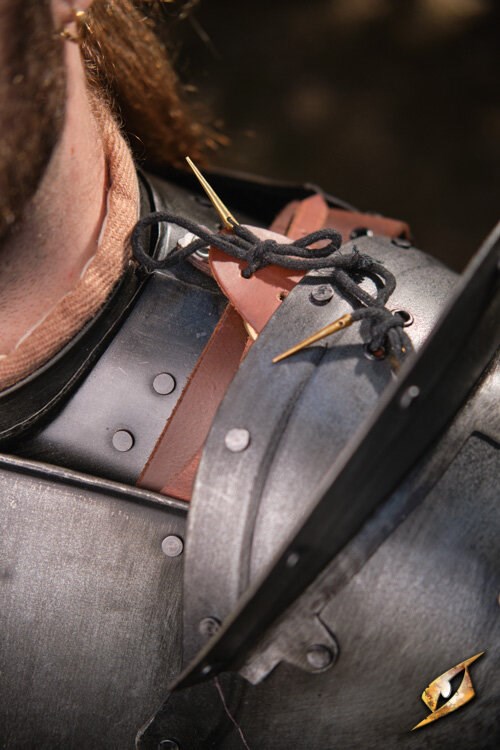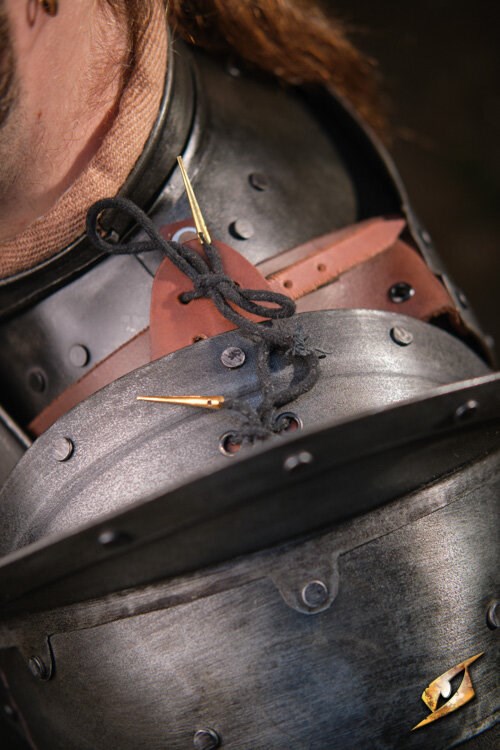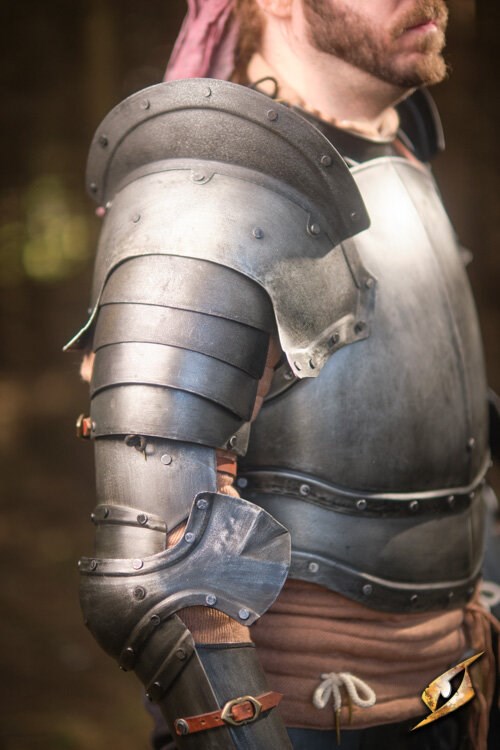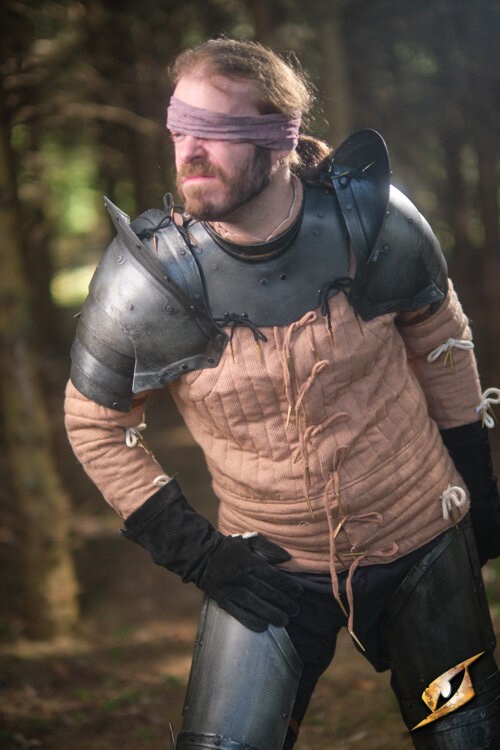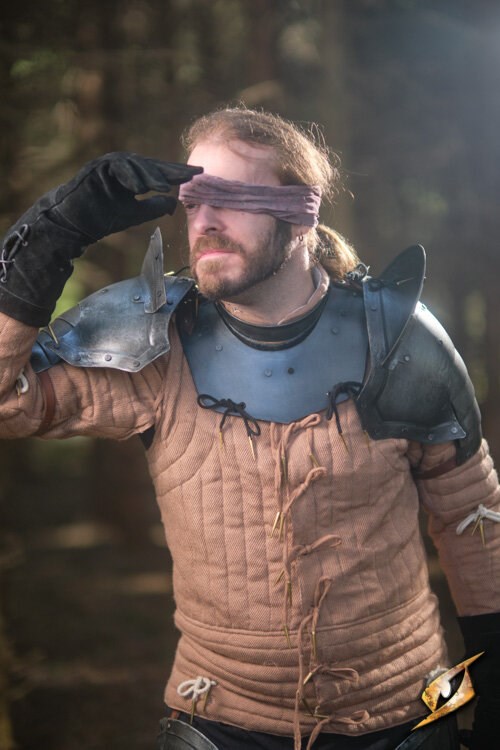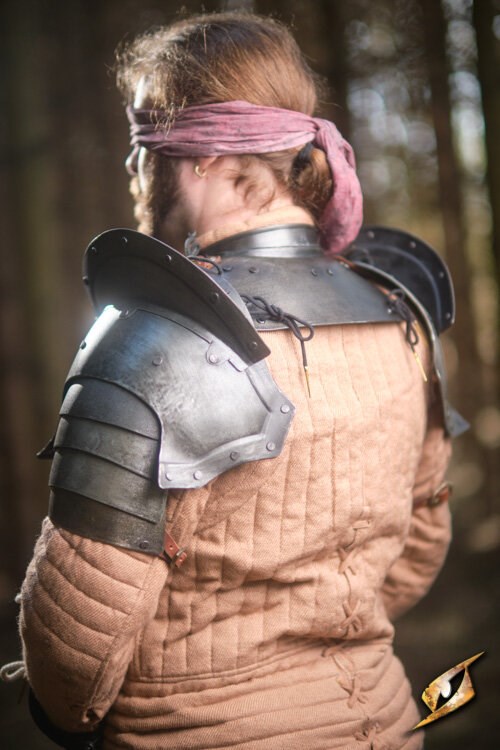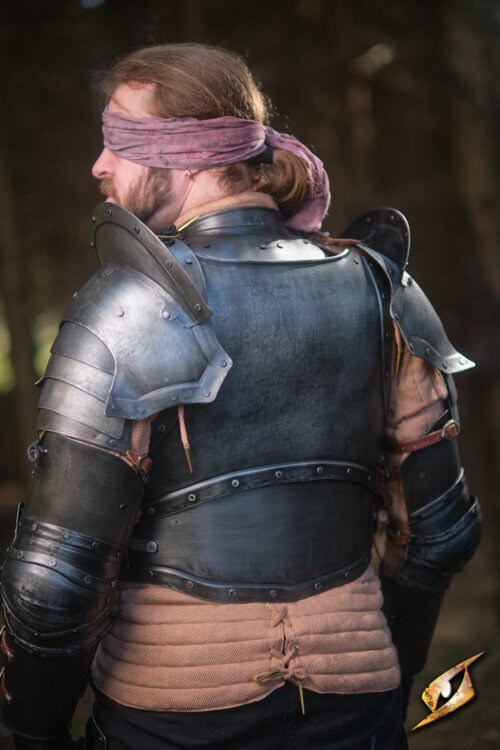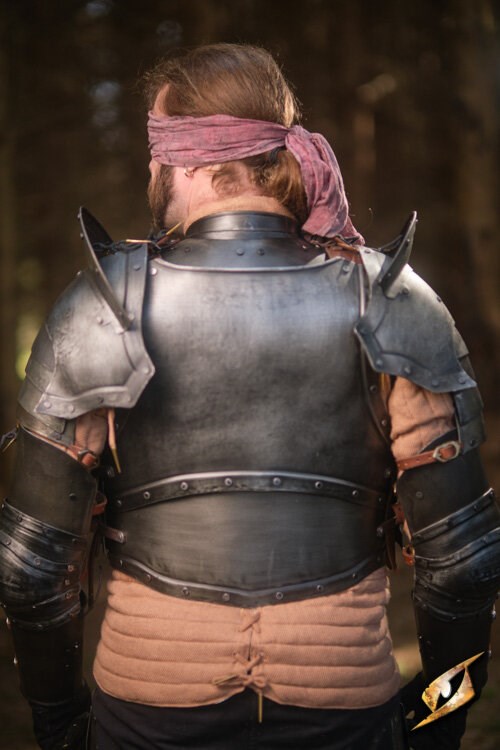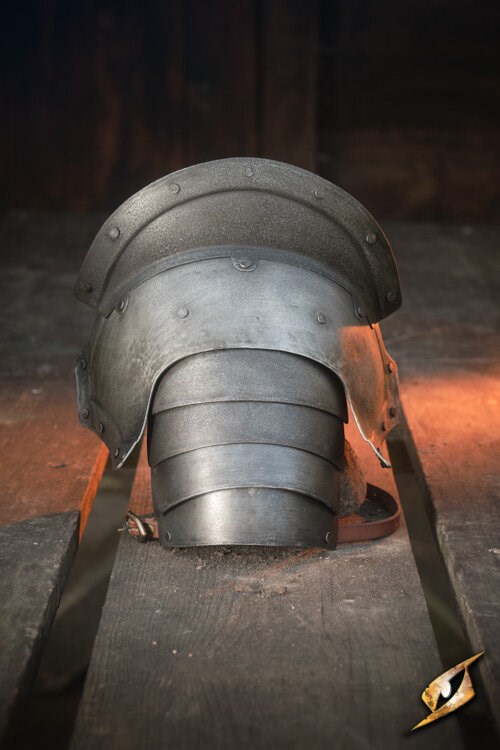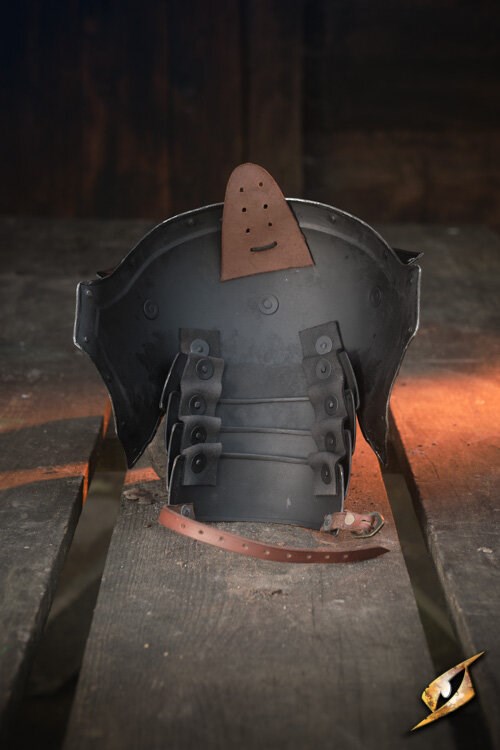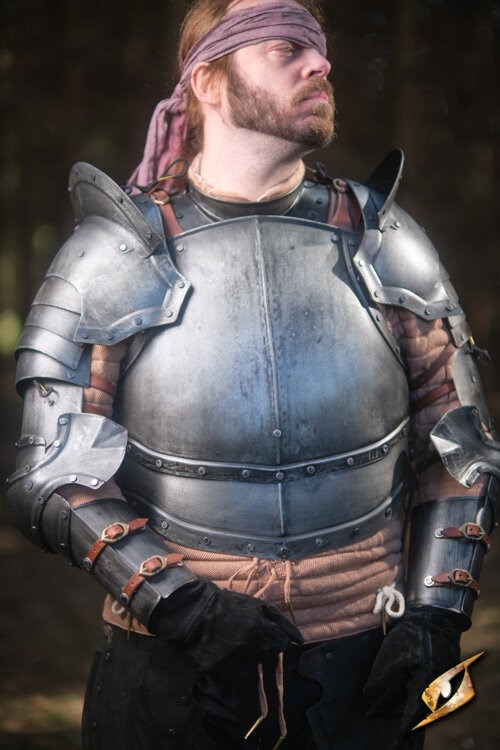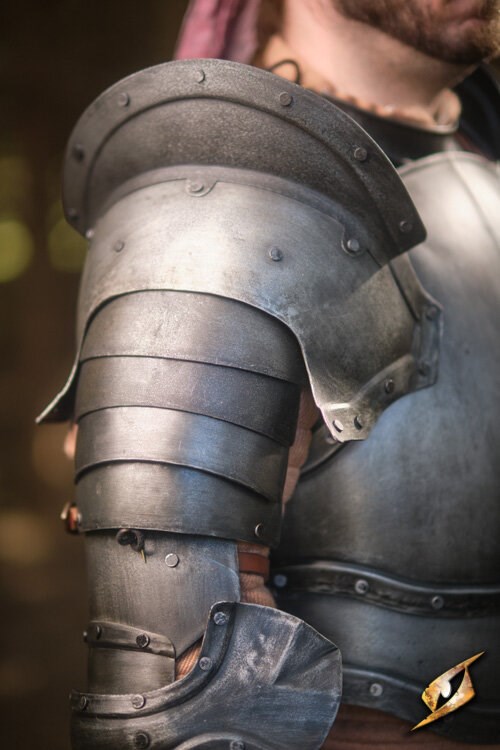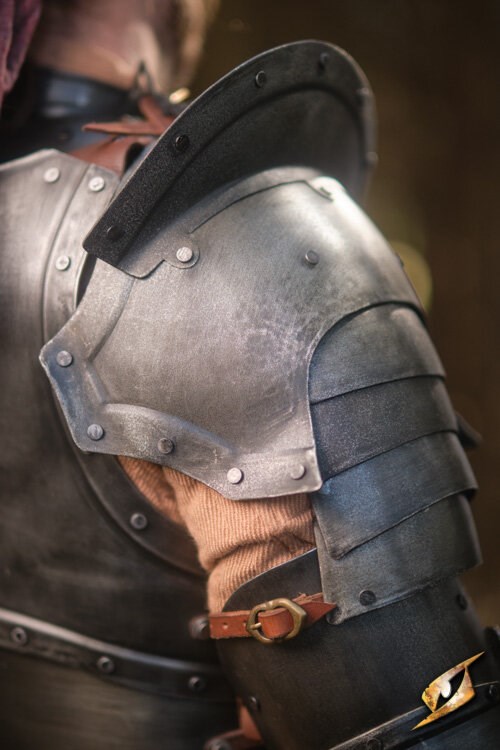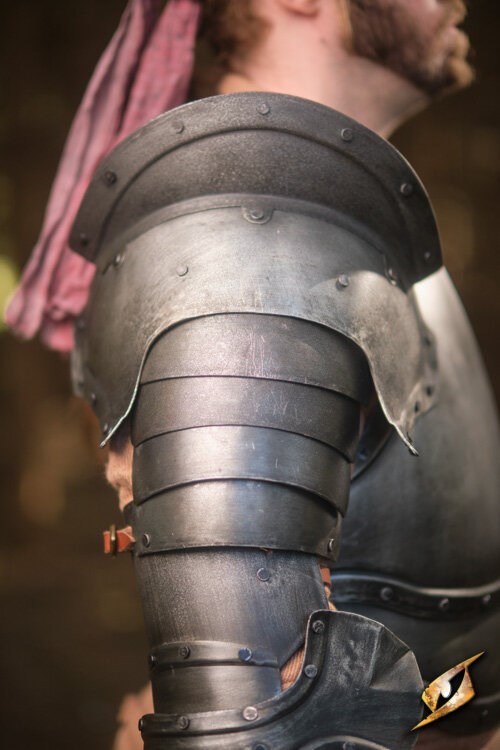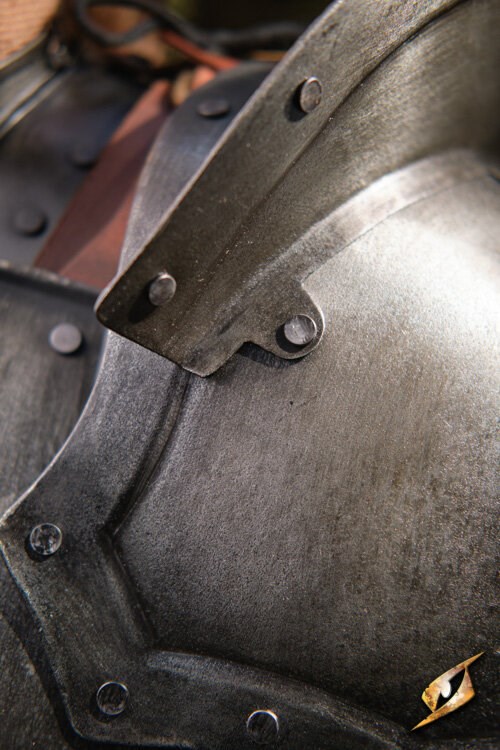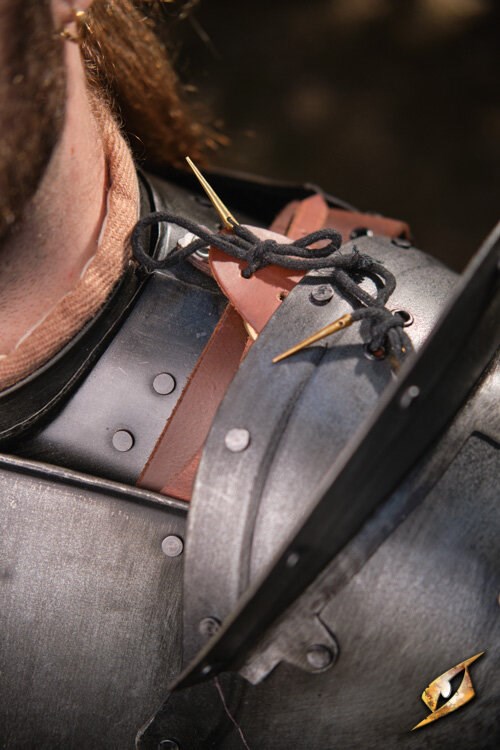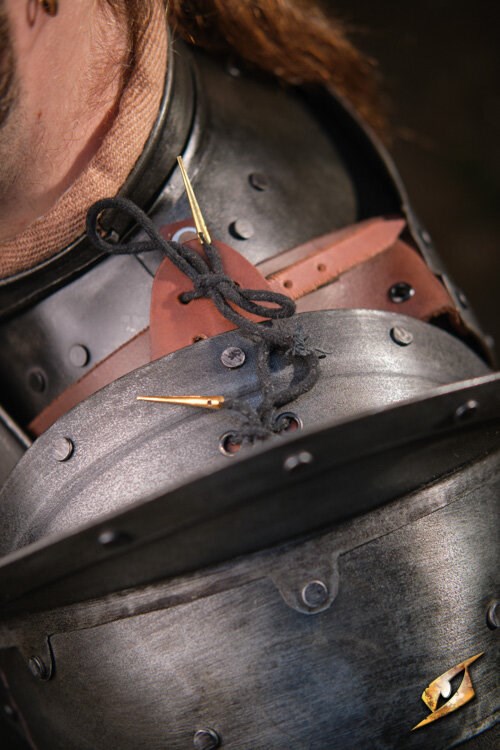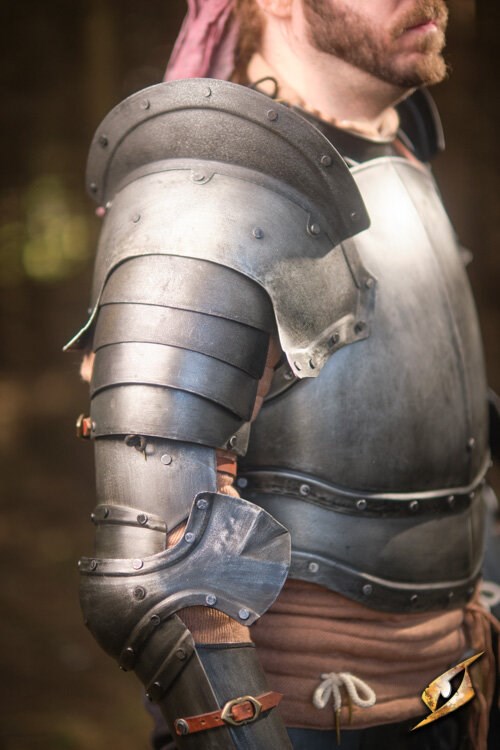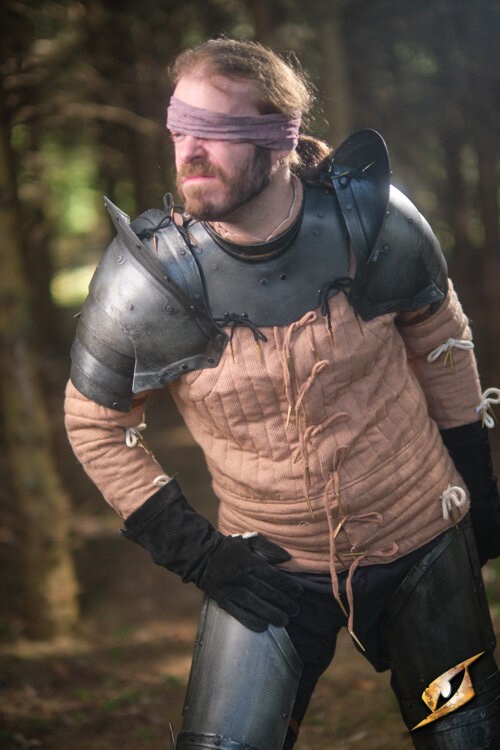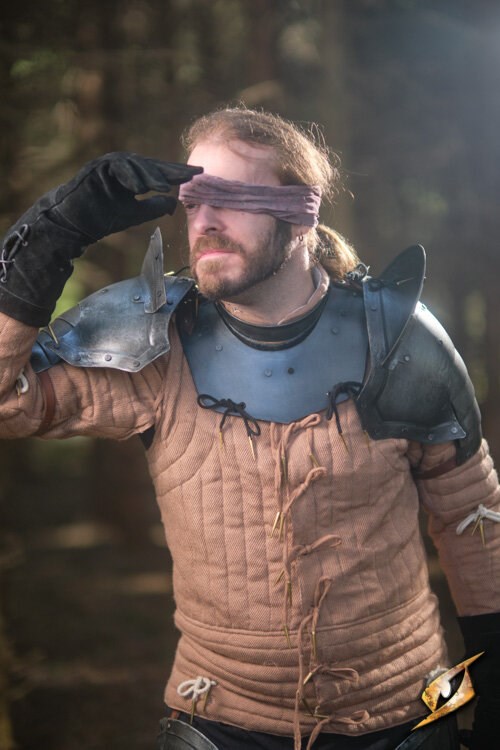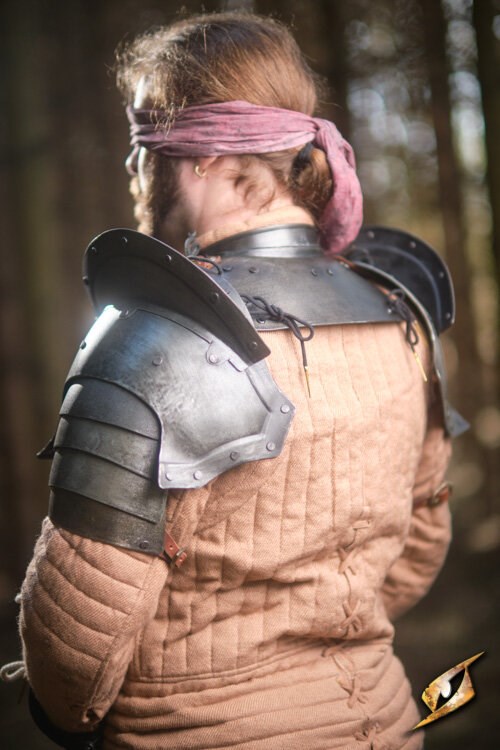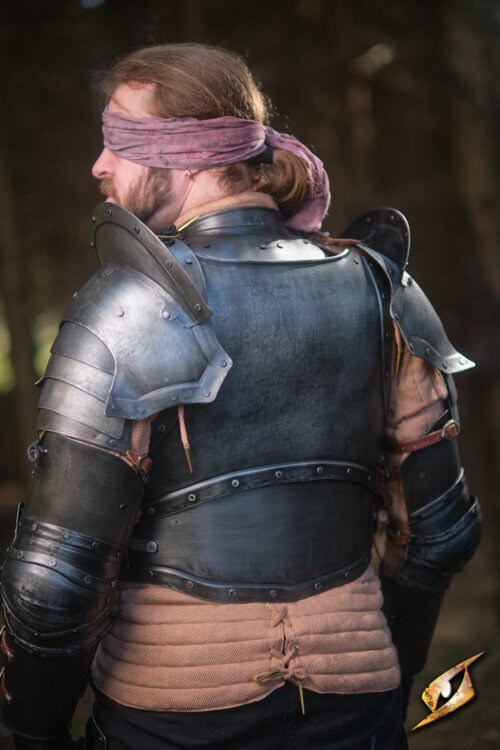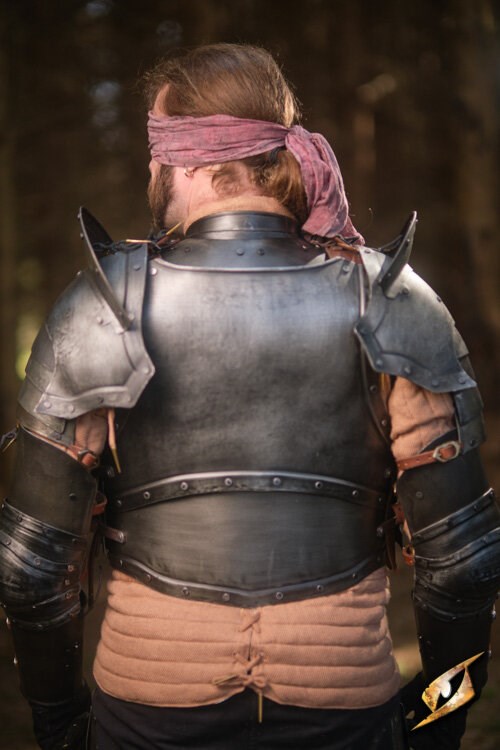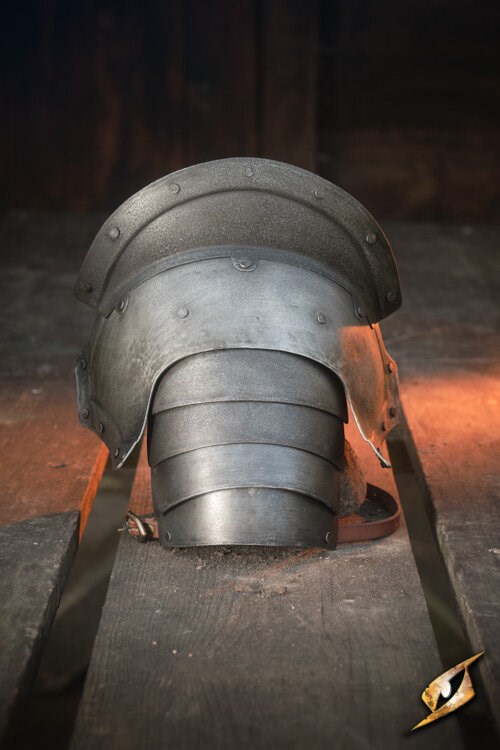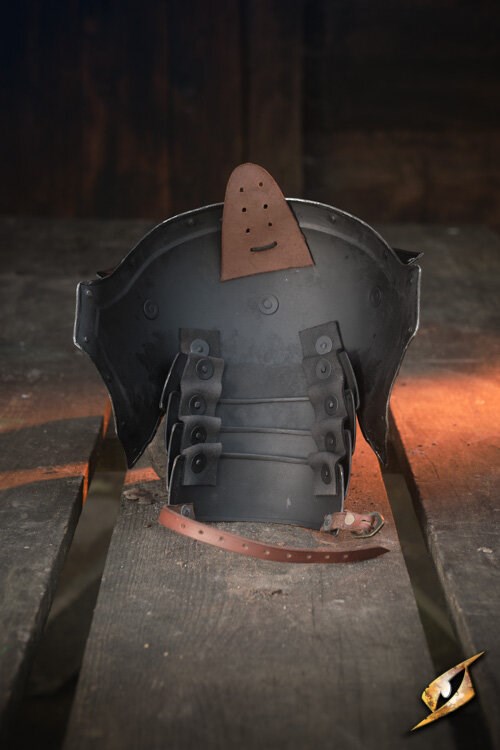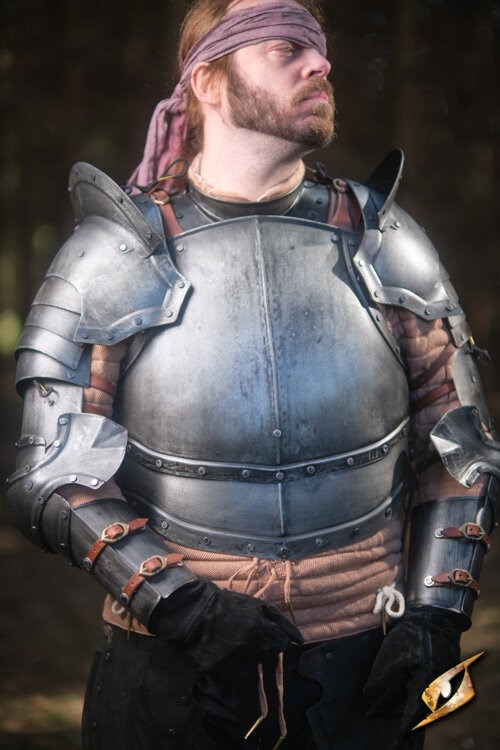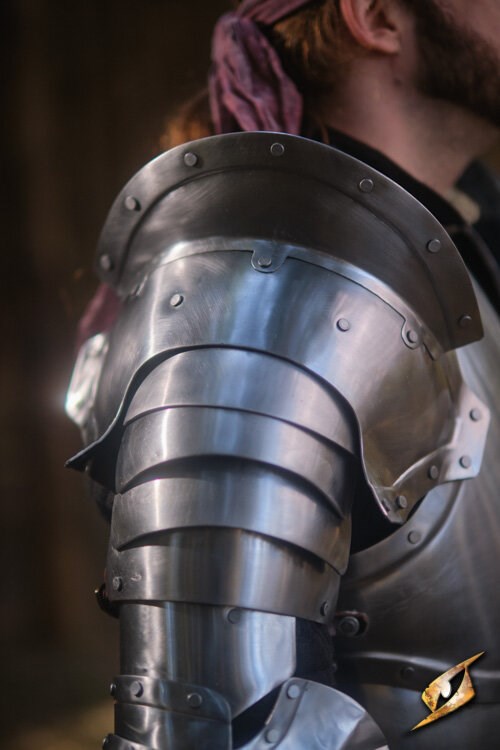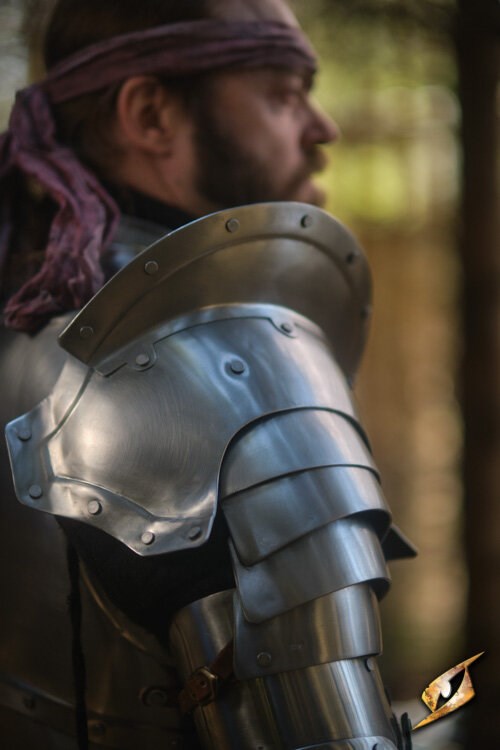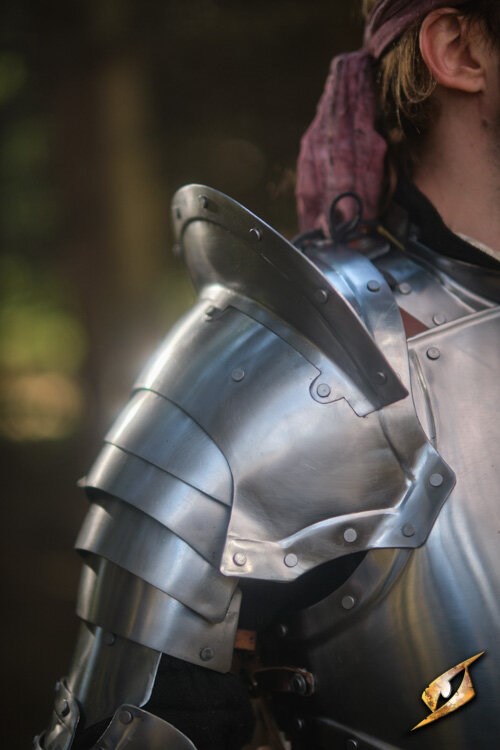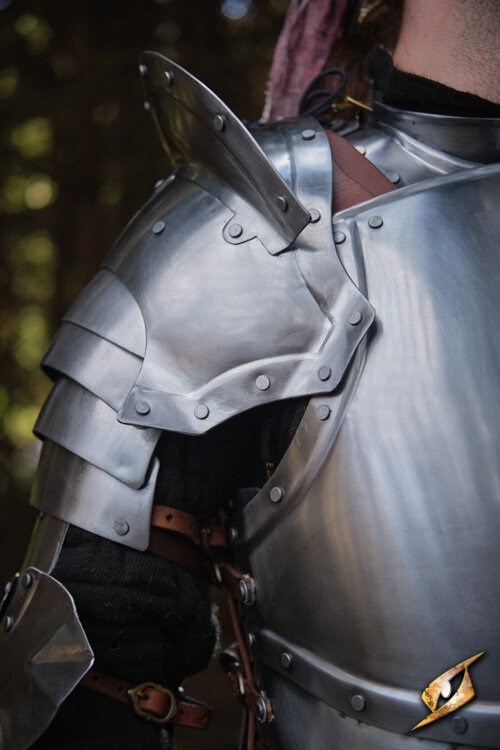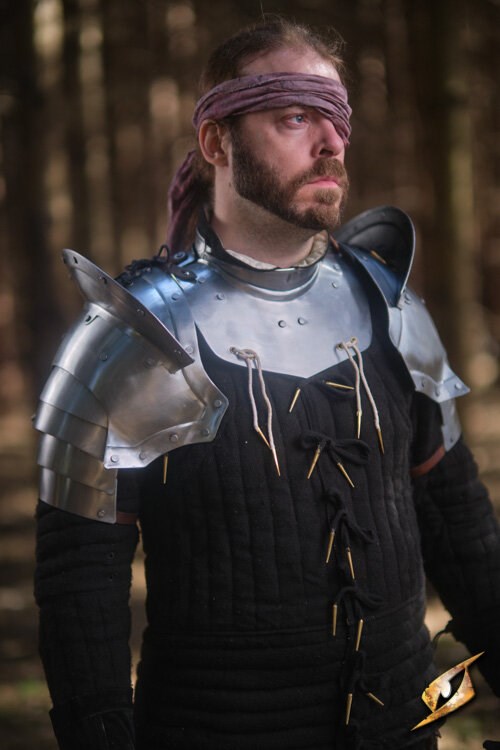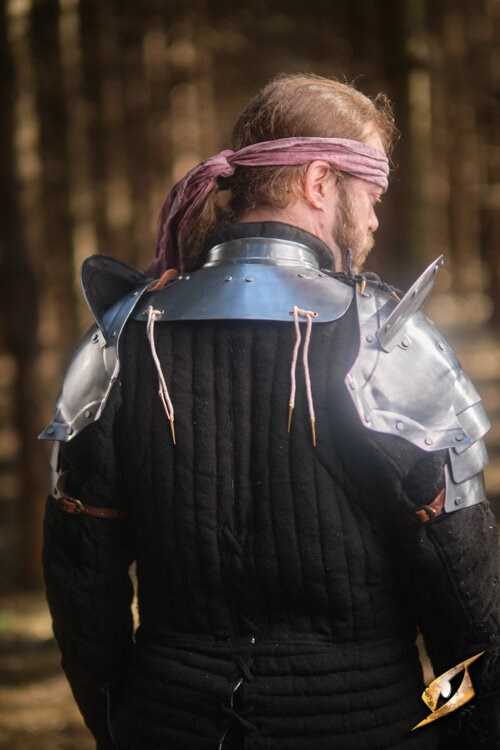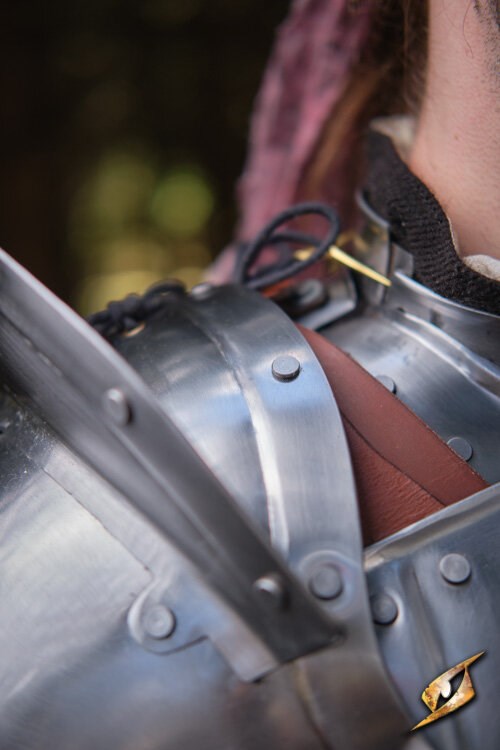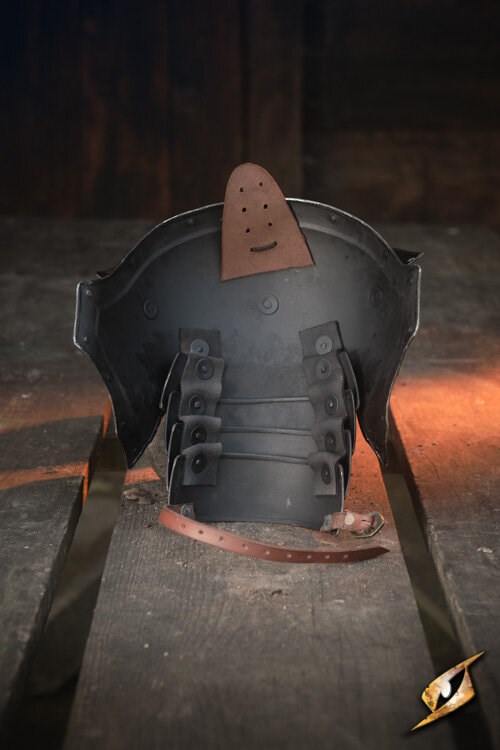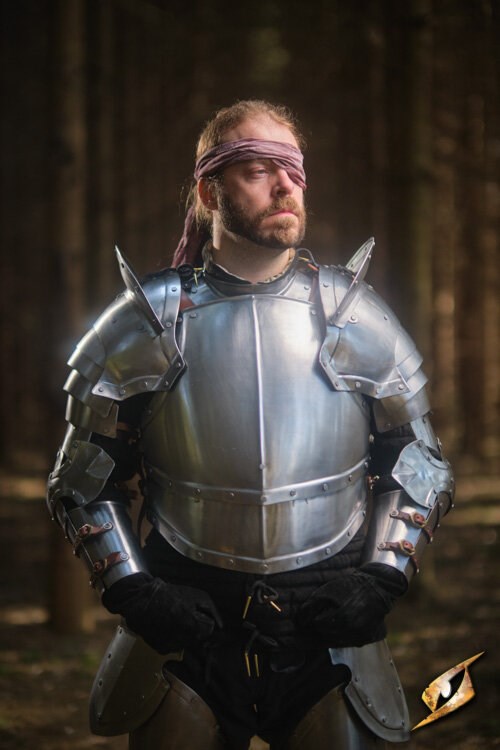 Captain Pauldrons
SKU: Choose variant, Old SKU: Choose variant
SKU: {{chosenVariant.variantSku}}{{chosenVariant.oldVariantSku ? (', Old SKU: ' + chosenVariant.oldVariantSku) : '' }}
Epic Armoury, Sovereign
In Stock
Available
(choose variant)
LOG IN to see prices and add to your cart
Description

Sizeguide

Fitting

Quality

Technical Details
SHOULDER AGAINST SHOULDER!
"Of course, the captain was better equipped, but within this moment, it did not matter. He had placed himself firmly on the ground, drawn his sword and gestured for us to form a line. When then knew that he was no aloof officer. He was a soldier like the rest of us. While the enemy still advanced towards us, I could sense the sudden cracks in their morale."
The Captain Pauldrons provide sovereign shoulder protection and are made from mild steel in Epic Dark and Epic Grey colours to emphasise honour and servitude. It is designed with a characteristic haute-piece that provides extra protection for the neck.
The Captain Pauldrons are part of the Captain Armour Complete Set and are intended to pair with the Captain Cuirass, Captain Gorget, Captain Arm Protection, Captain Leg Protection and Captain Belt Shields.
WHAT DOES "PAULDRON" MEAN?
The word pauldron is derived from the Old French words espauleron, which means a shoulder-plate, and espaule, which means shoulder.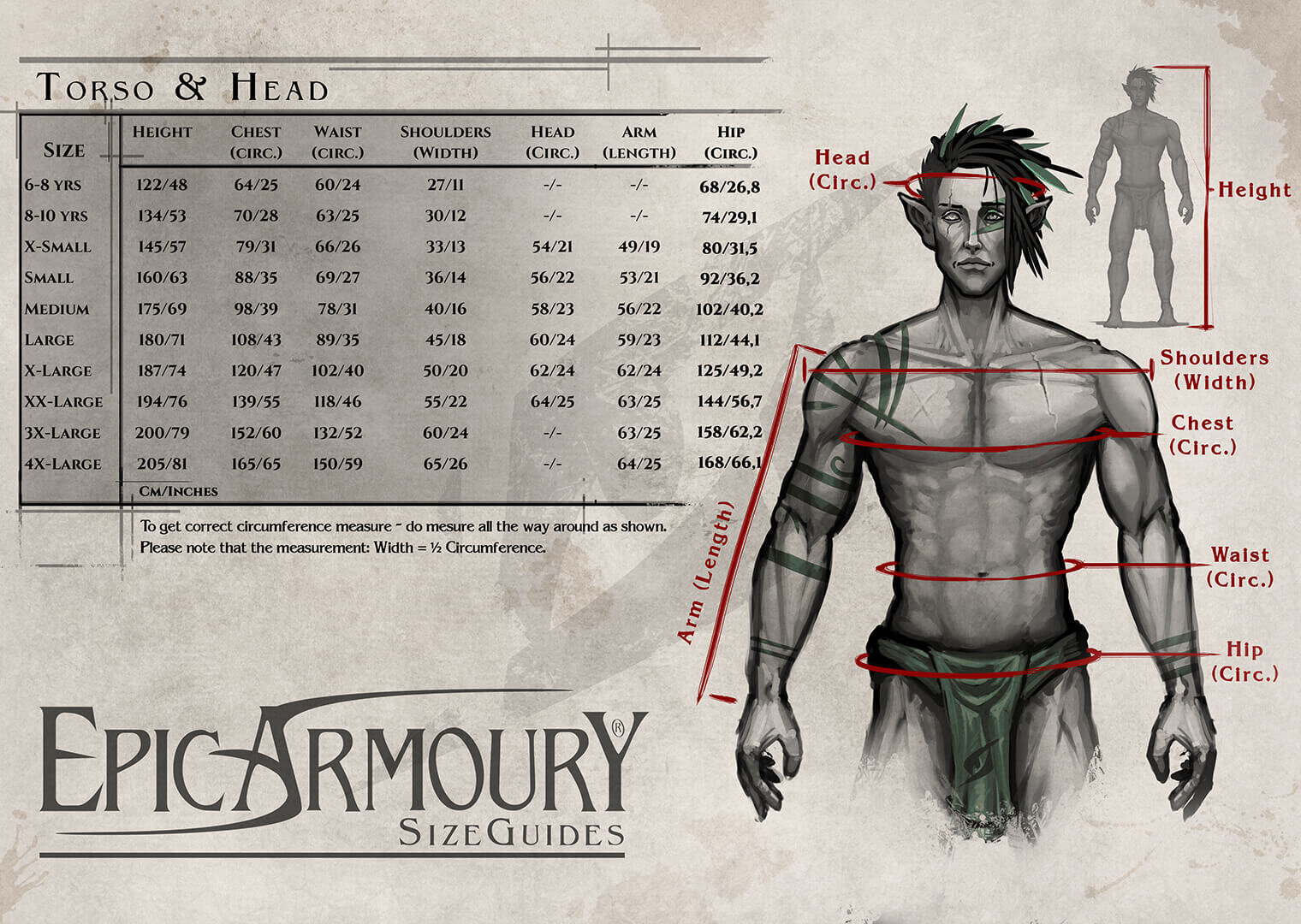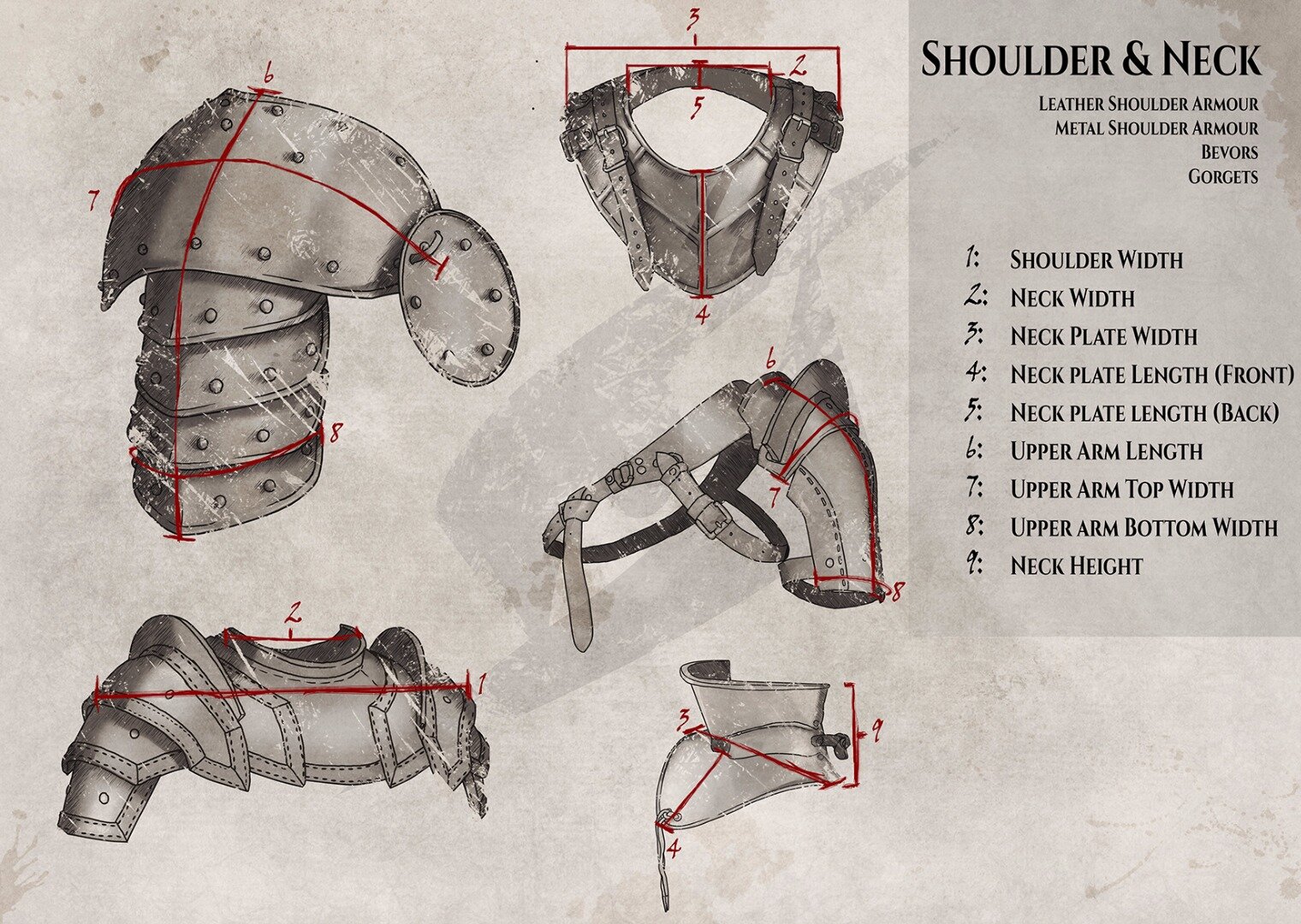 This product is handmade and hand-painted and therefore unique. As a result, when compared with similar item numbers, this product can have natural deviations in pattern, colour and shape, which are not considered defects or faults.
We produce our image material in a natural environment, where lighting and surroundings can affect colors and contrast. The displayed images may therefore appear different from the product you receive from us.
Measurements are all in cm if not stated otherwise.
Brand:
Epic Armoury
Universe:
Sovereign
Materials:
Mild Steel - 1mm/19 Gauge
Position:
Shoulders
Product type:
Shoulder Armour