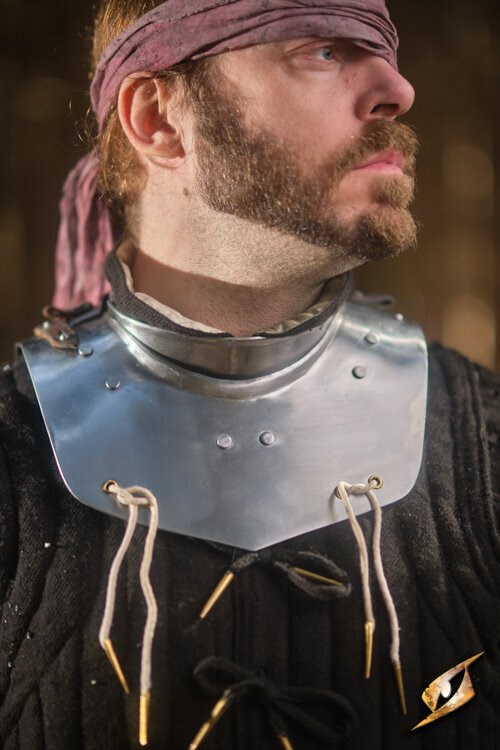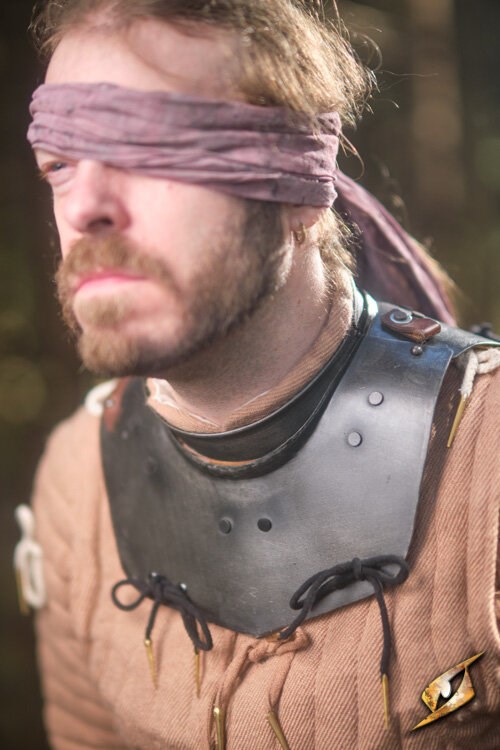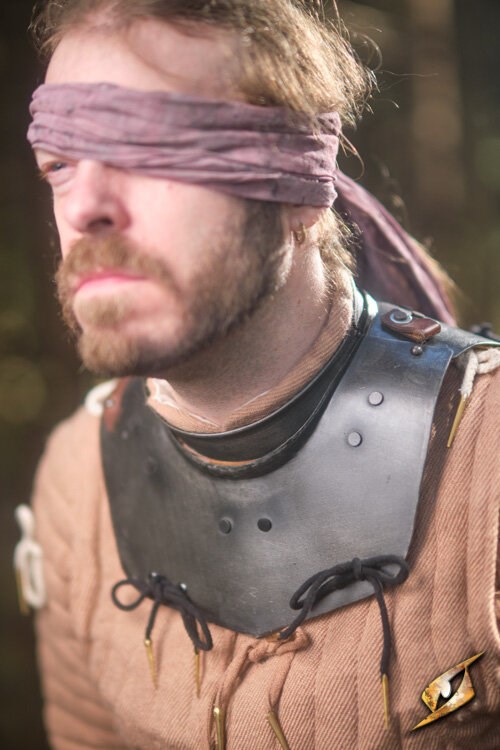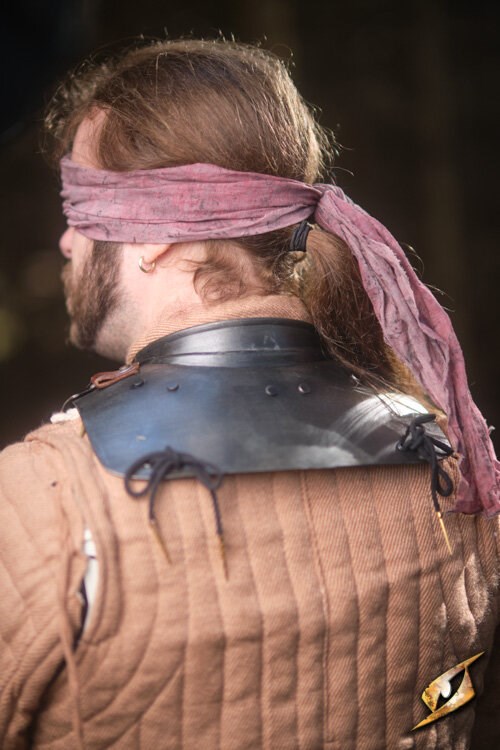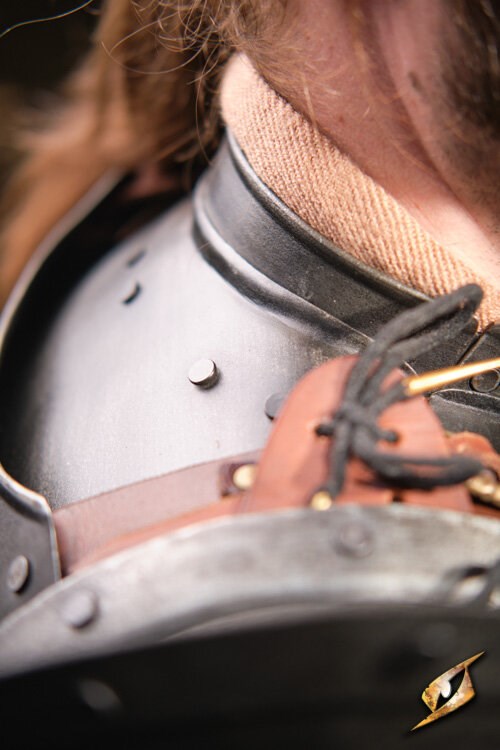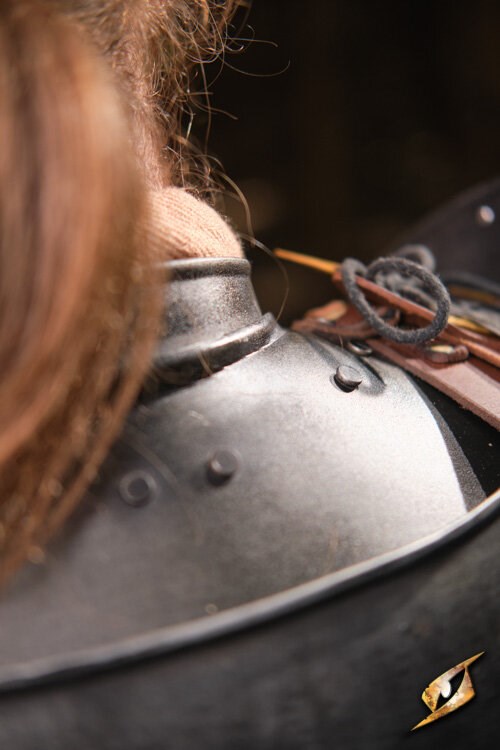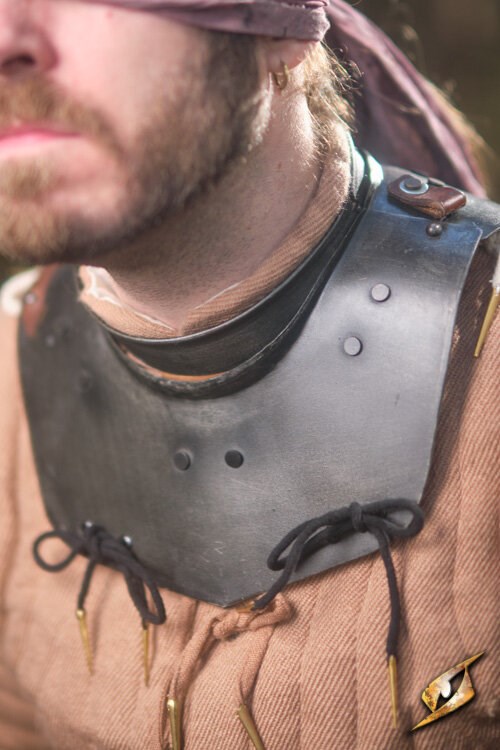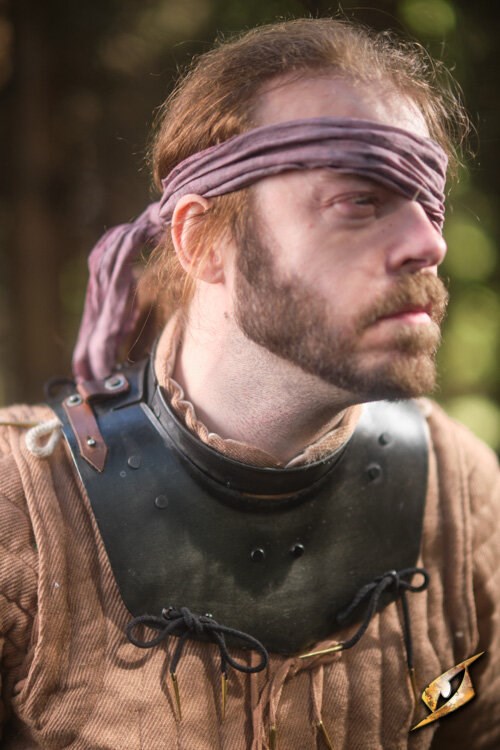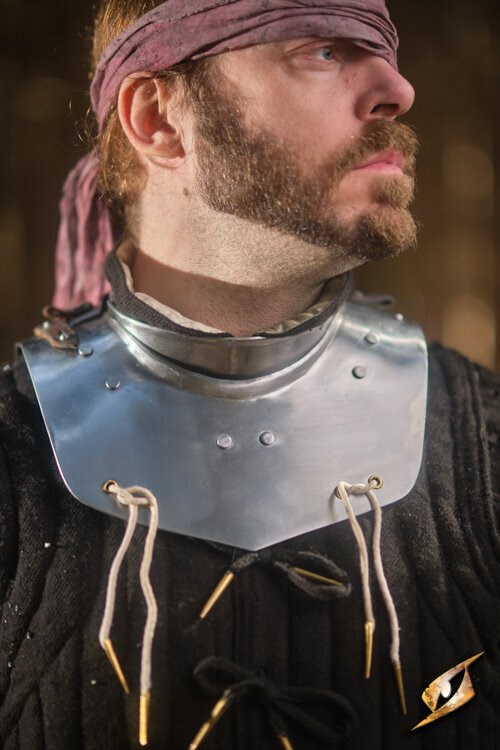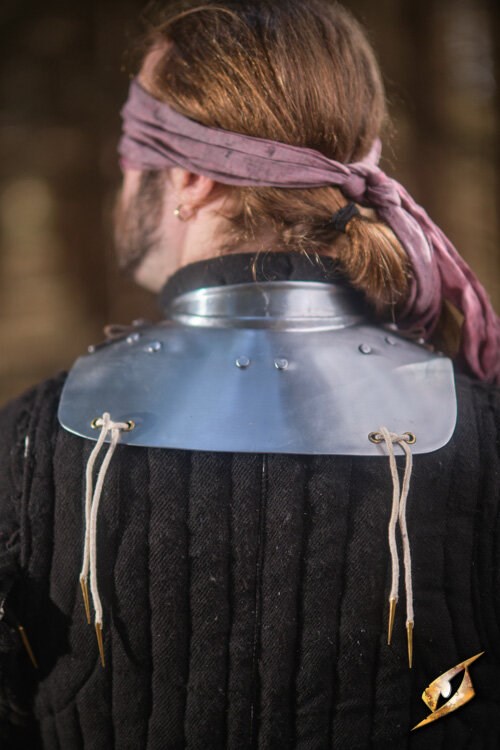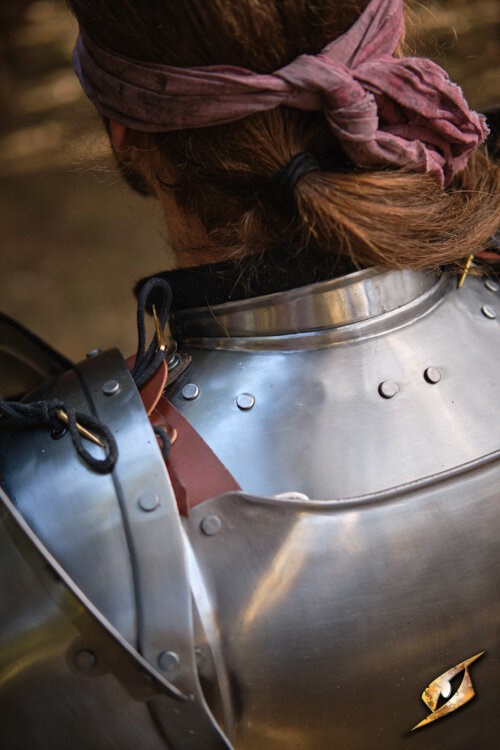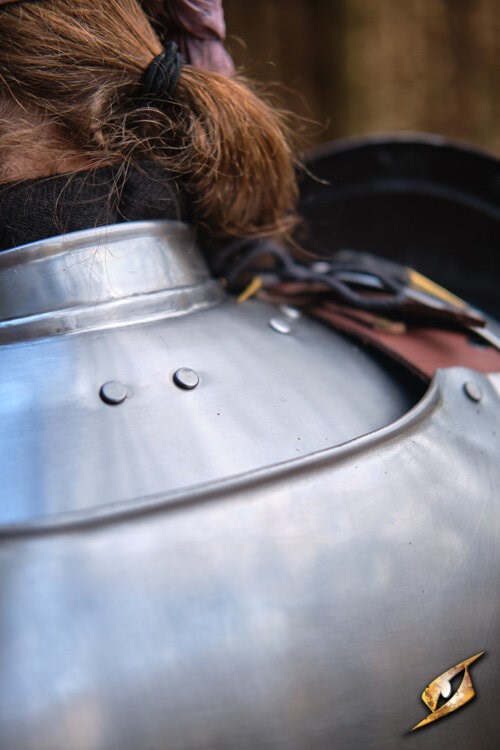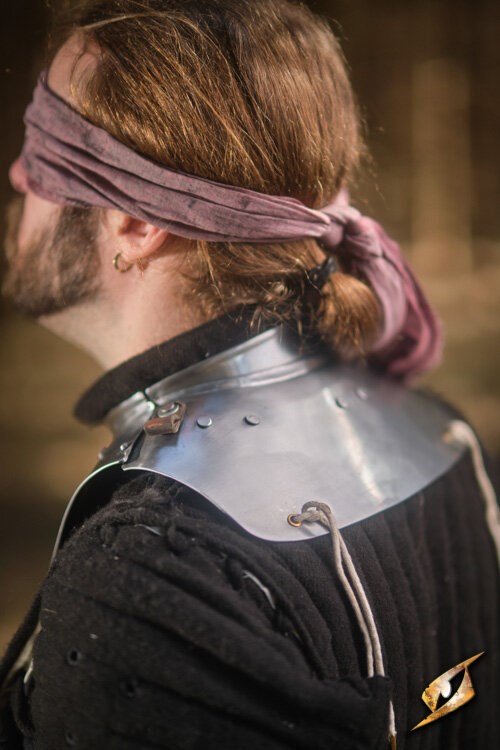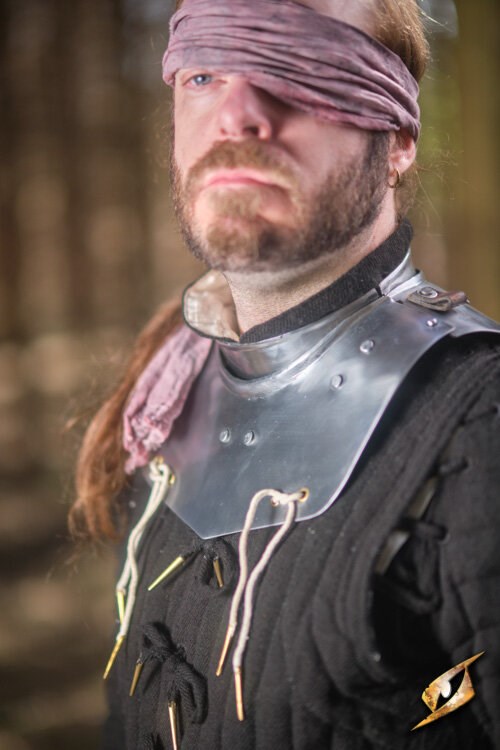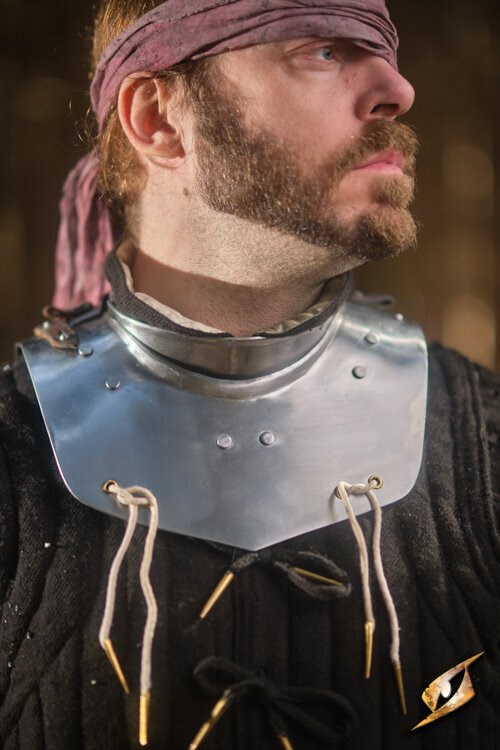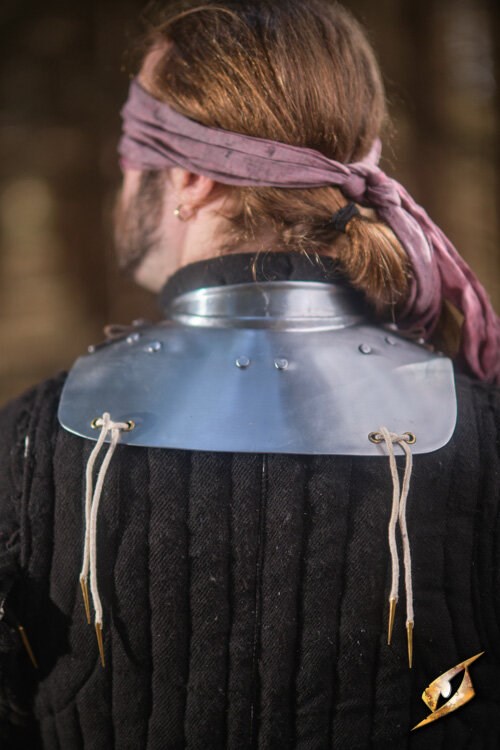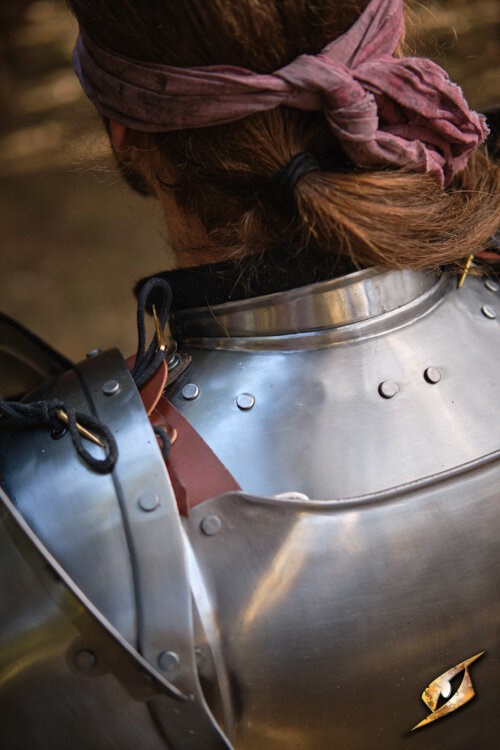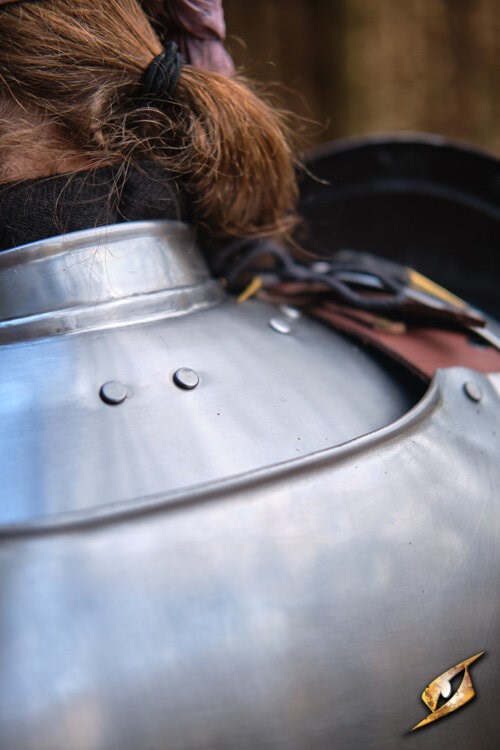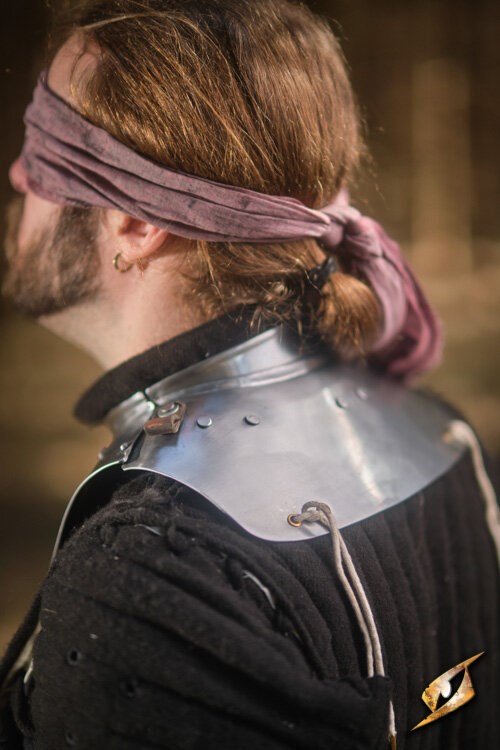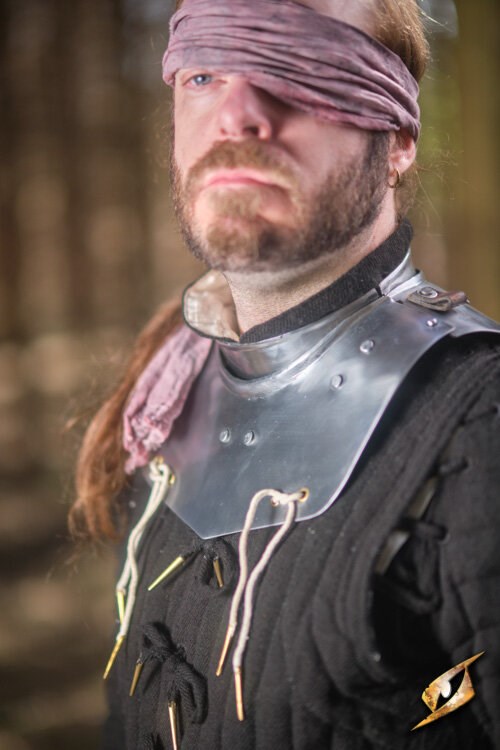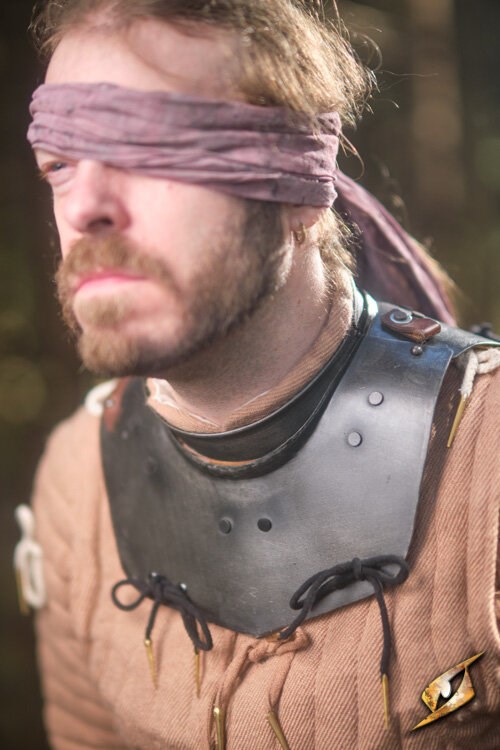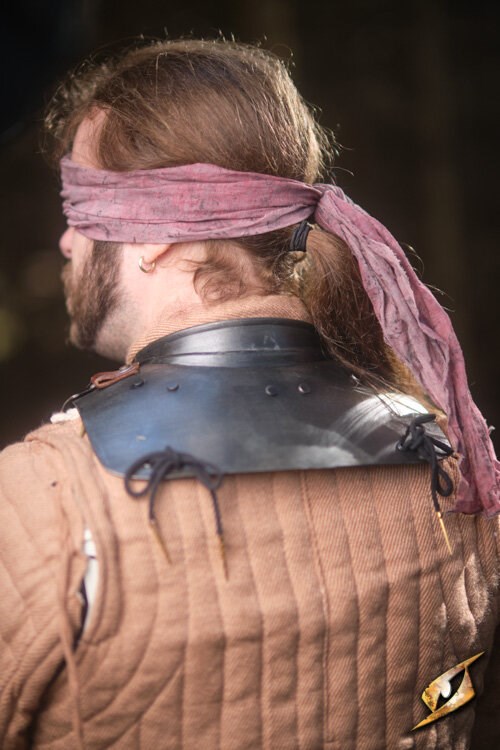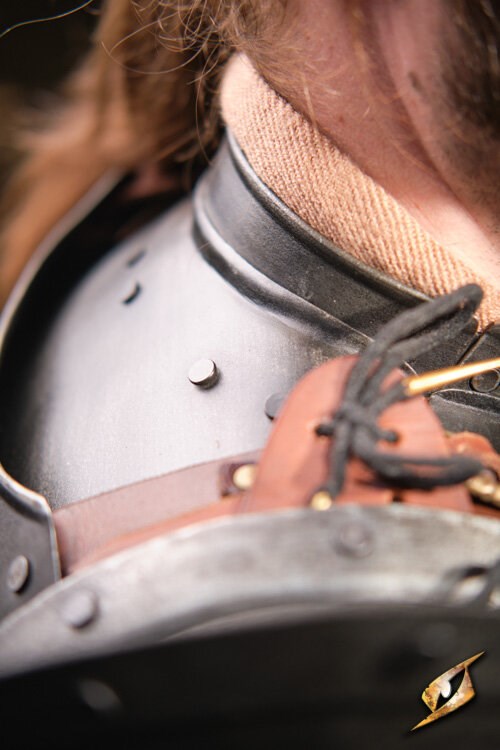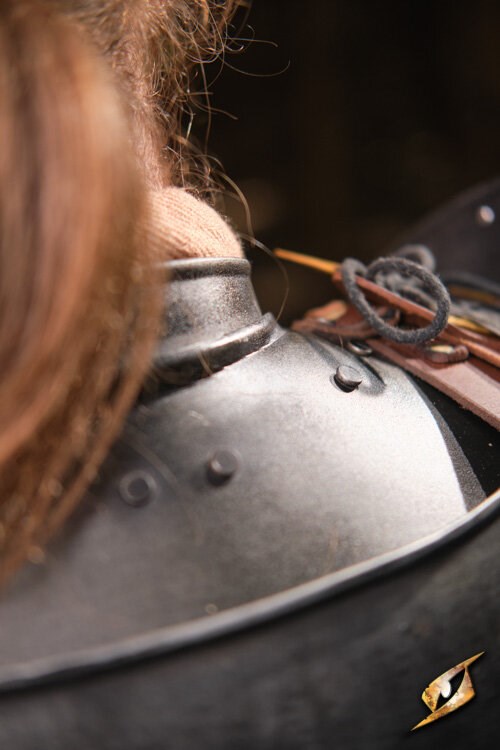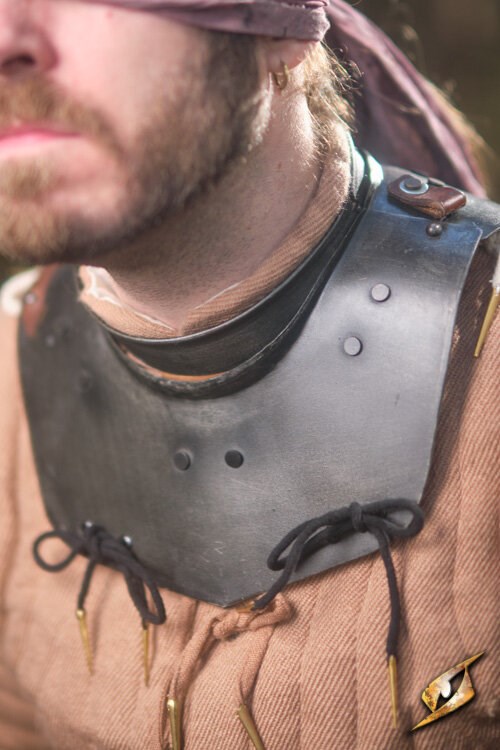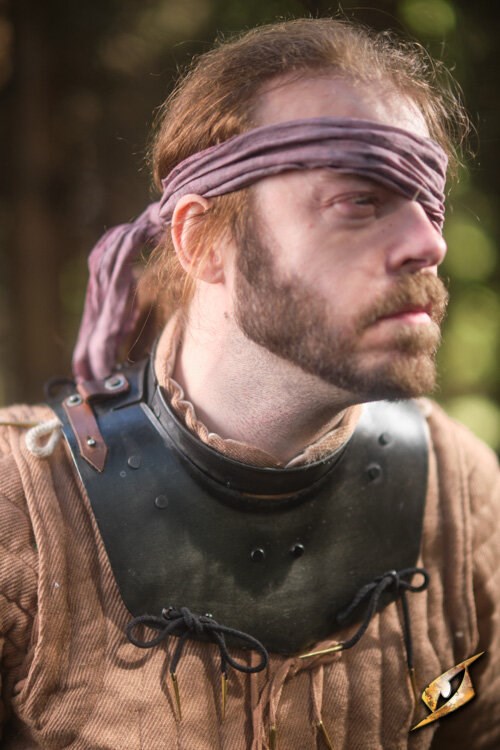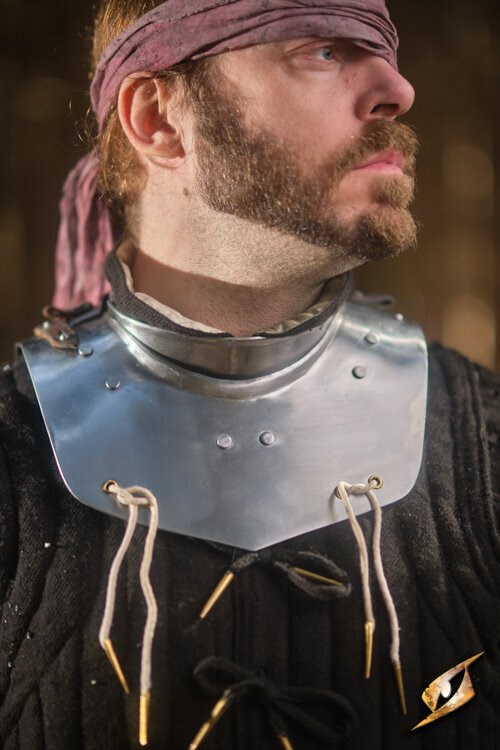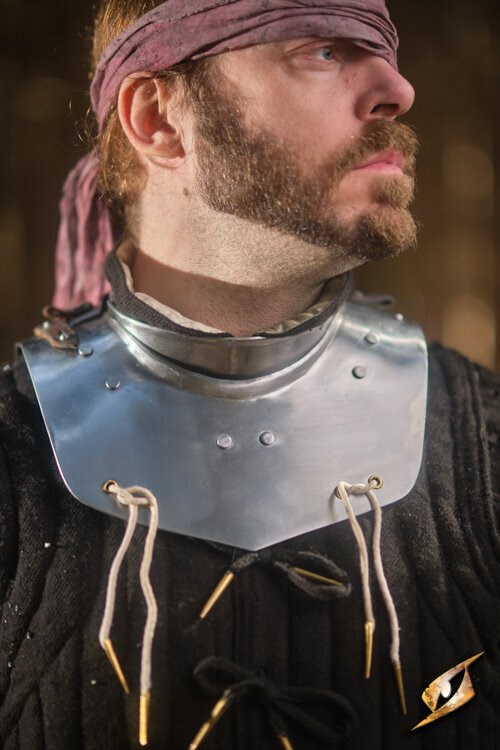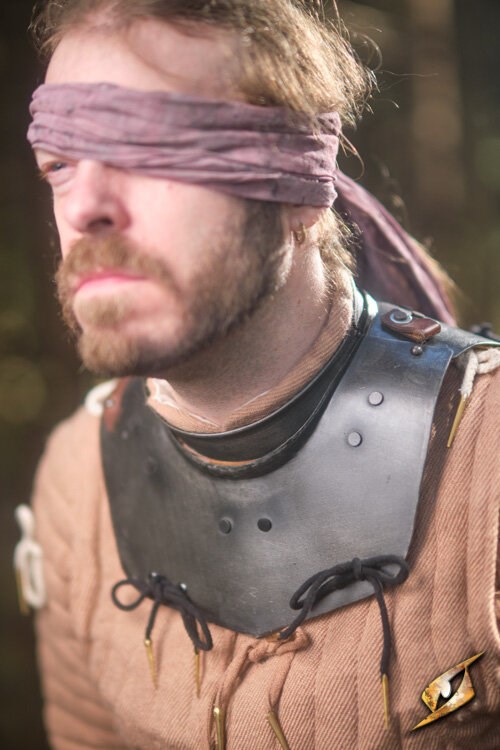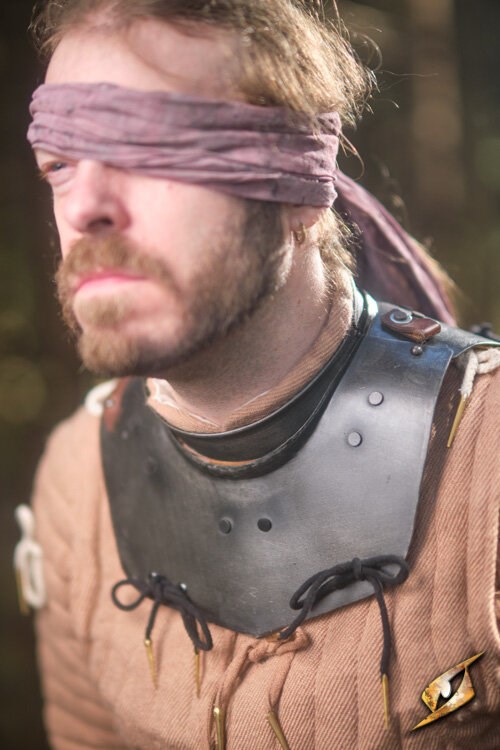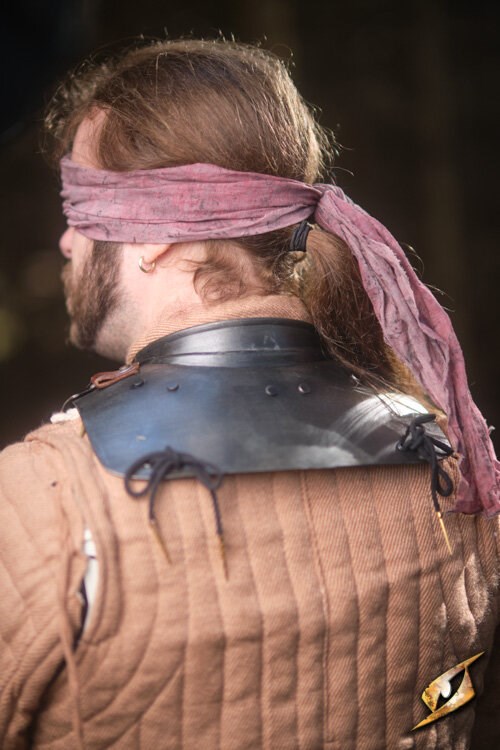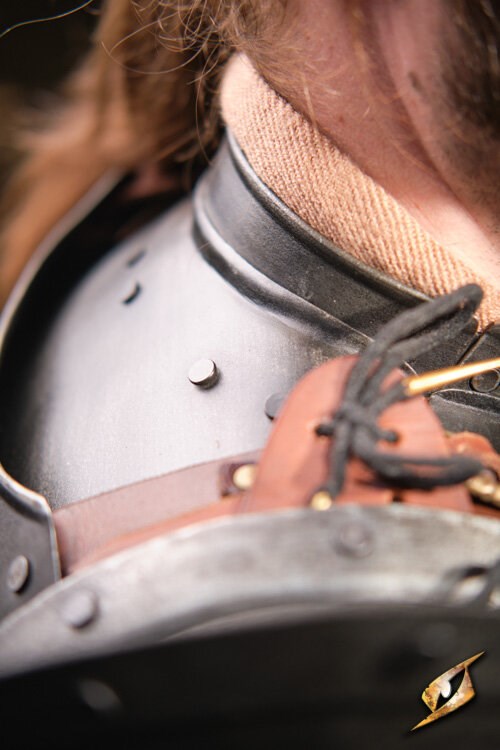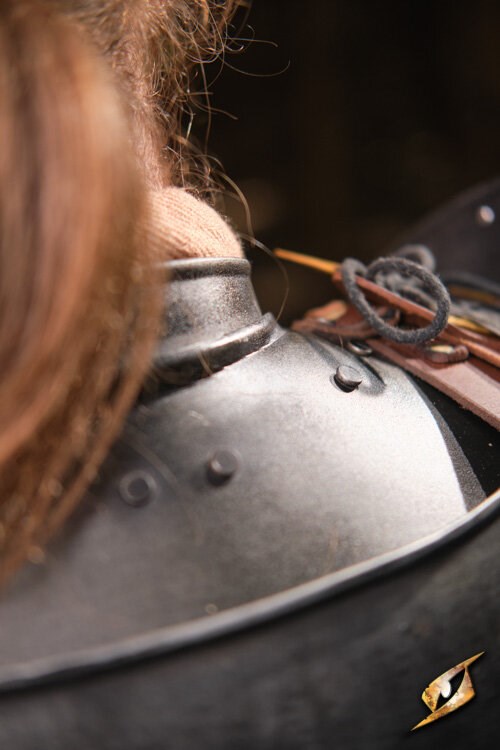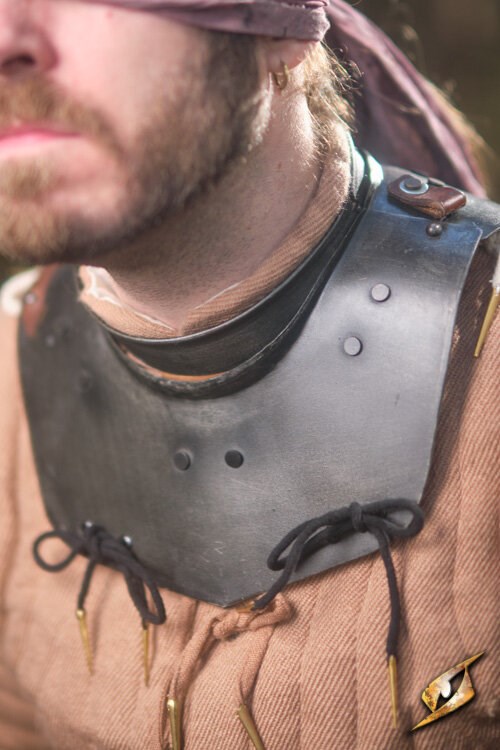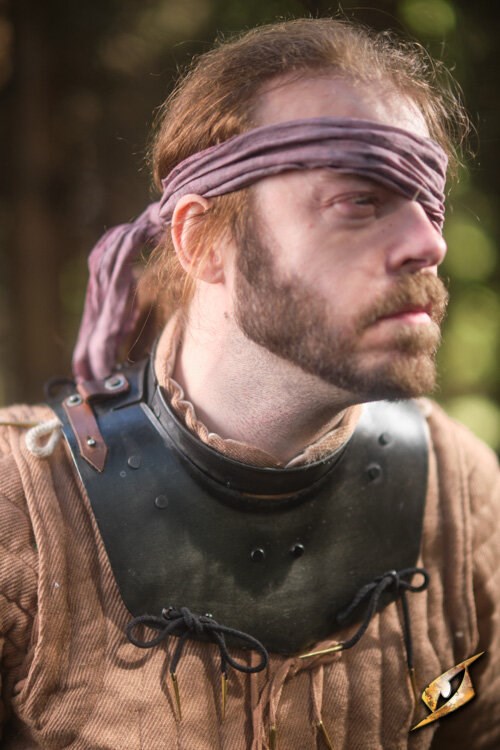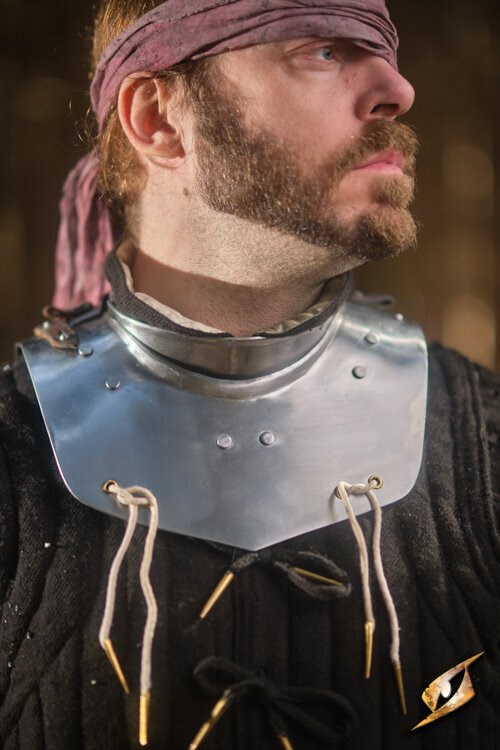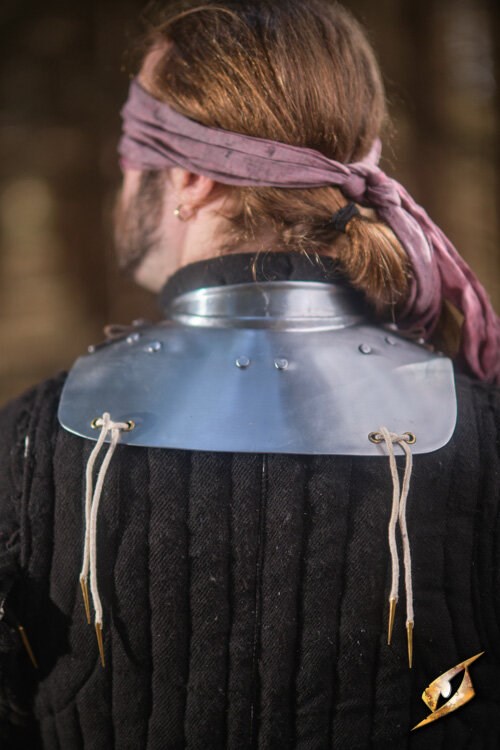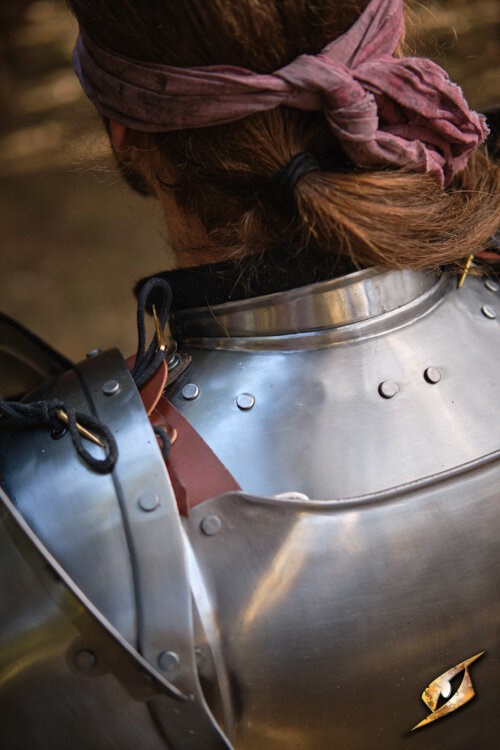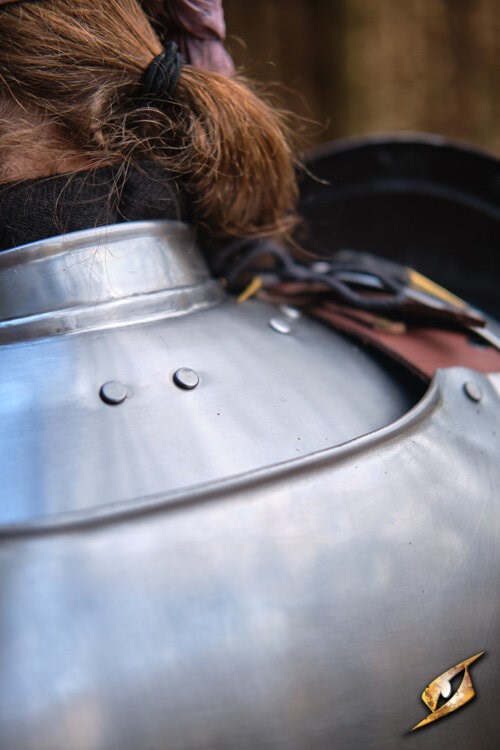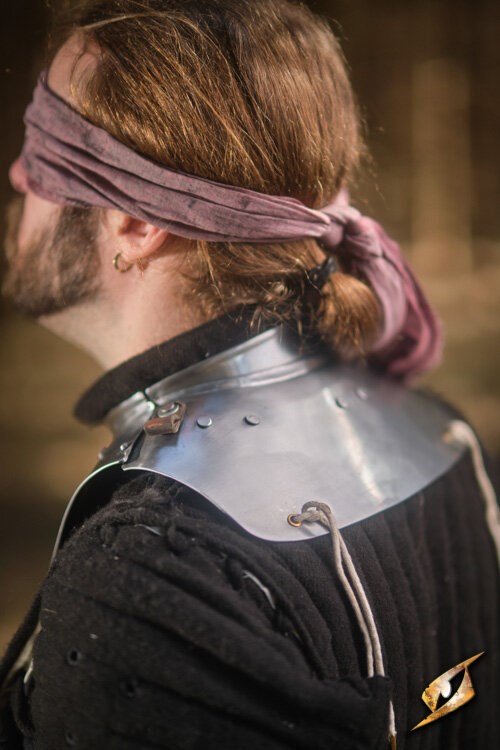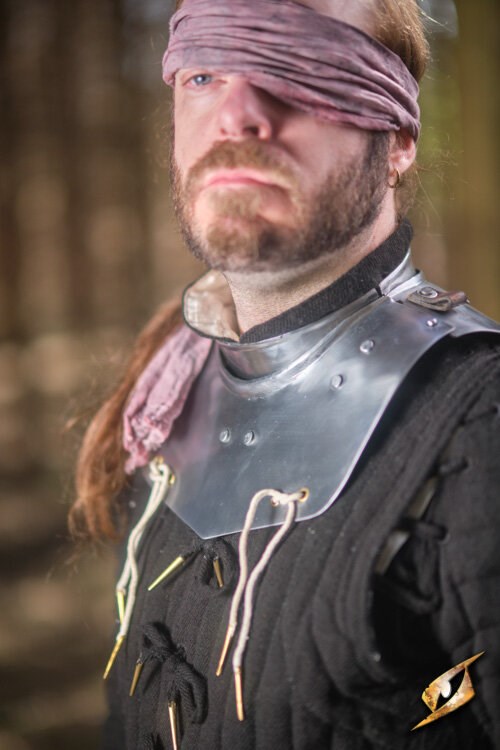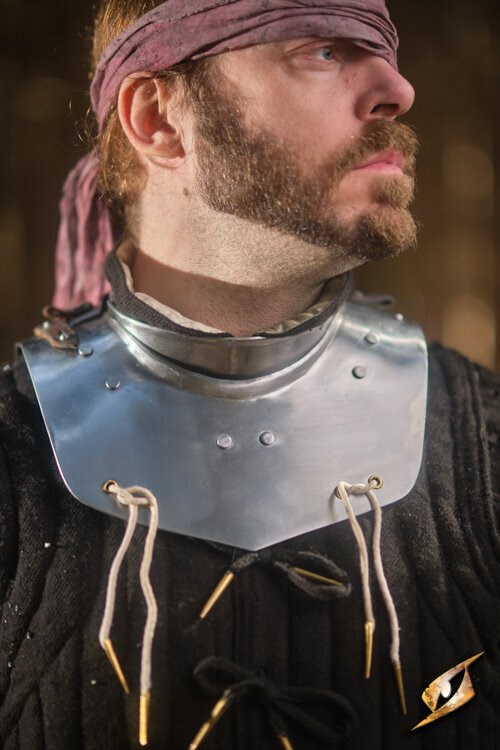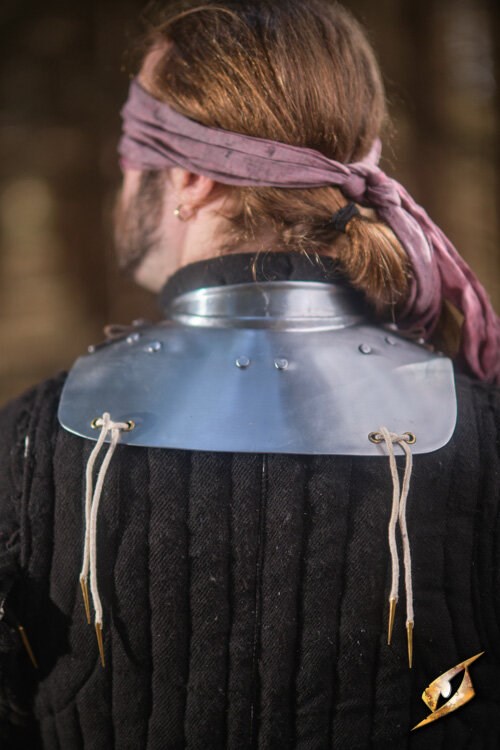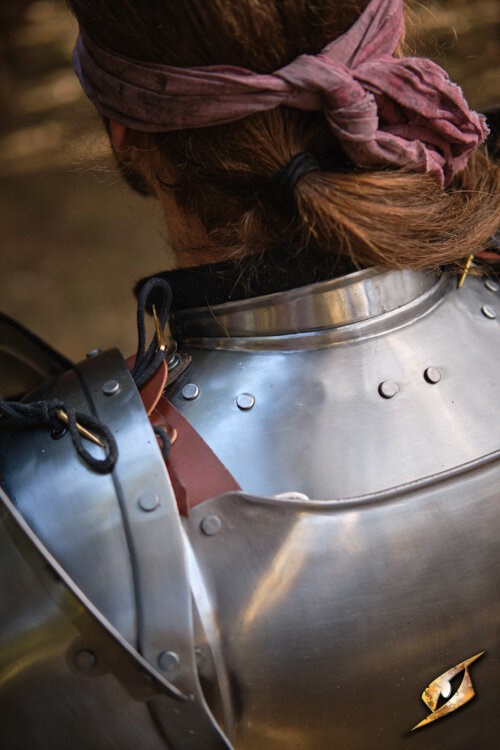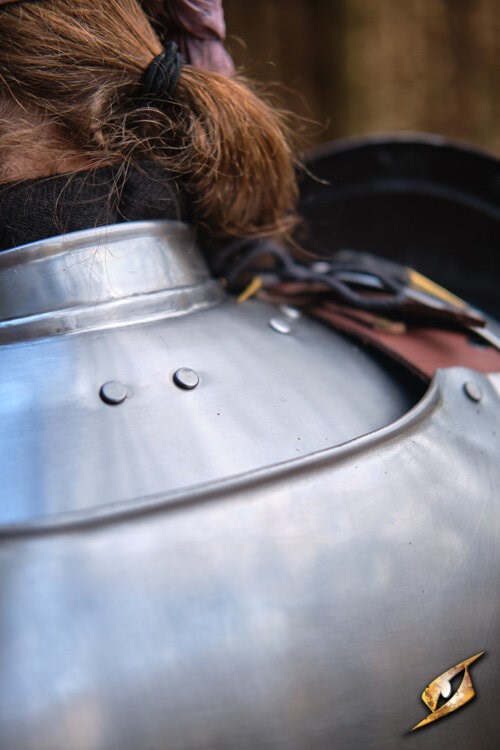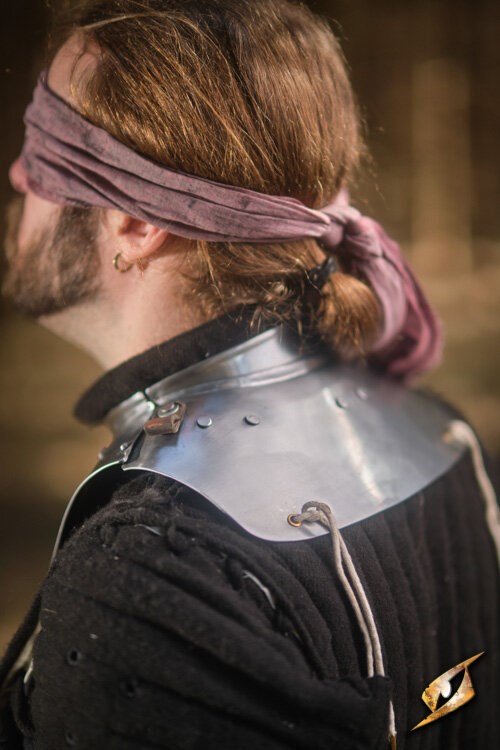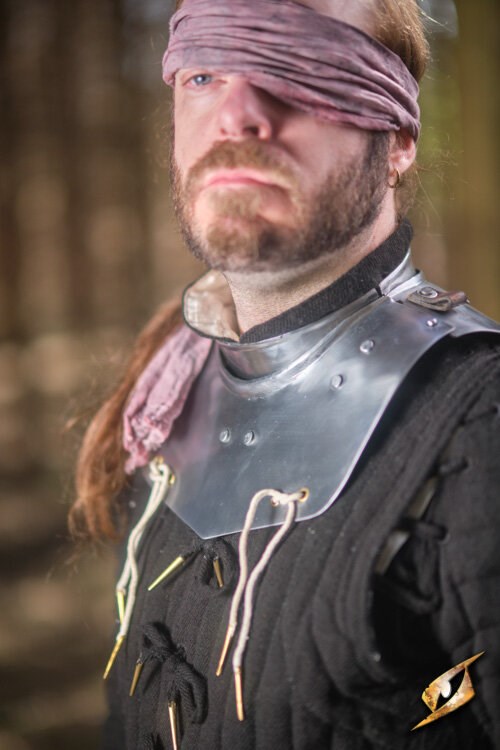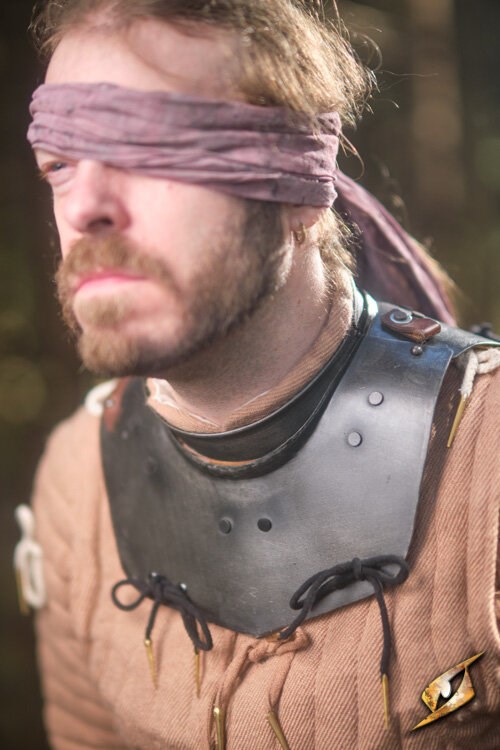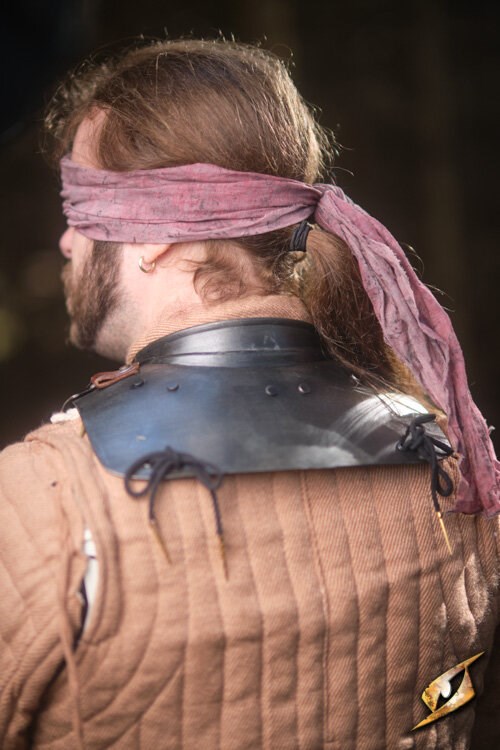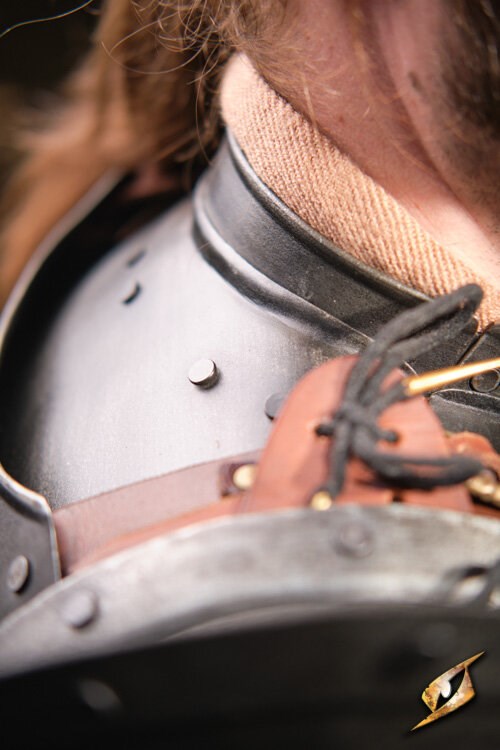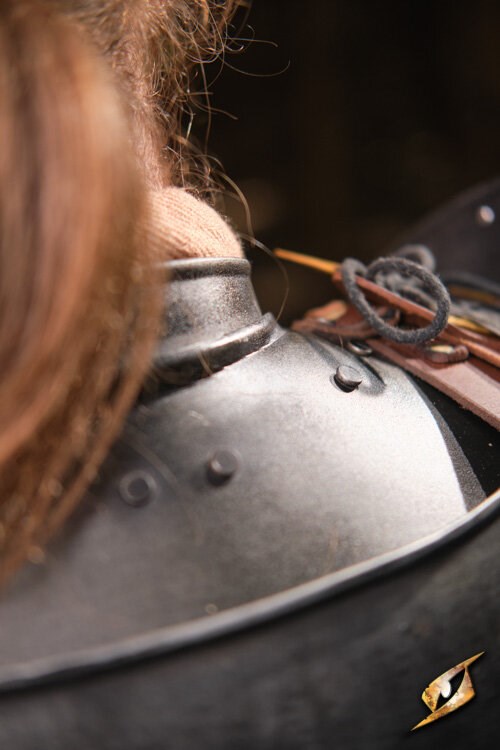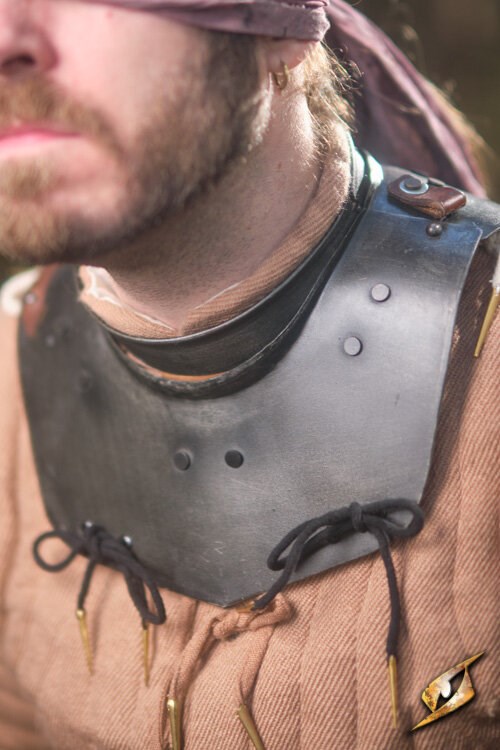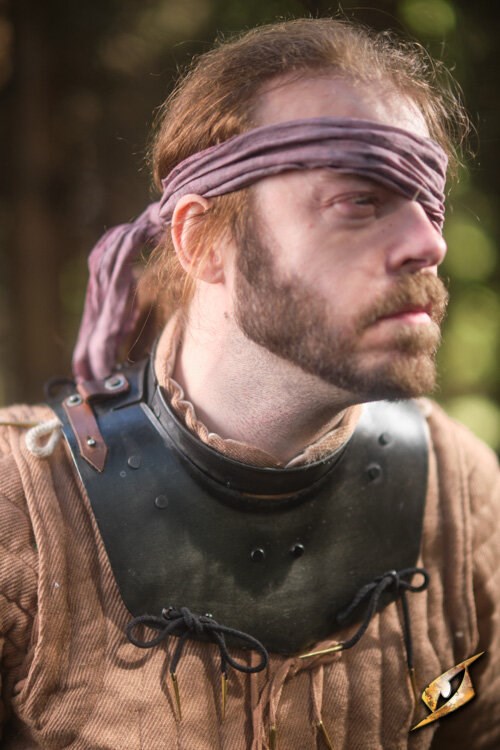 Captain Gorget
SKU: Choose variant, Old SKU: Choose variant
SKU: {{chosenVariant.variantSku}}{{chosenVariant.oldVariantSku ? (', Old SKU: ' + chosenVariant.oldVariantSku) : '' }}
Epic Armoury, Sovereign
In Stock
Available
(choose variant)
LOG IN to see prices and add to your cart
Description

Sizeguide

Fitting

Quality

Technical Details
SAVE YOUR NECK!
"The mercenary roared in pain as my rapier found a weak spot in his armour. In a last effort of fearful rage, he drew his rondel dagger and made a forceful thrust. In a fraction of the following moment, I felt the blade sing as my gorget reflected the blade. A scratched armour is better than a fatal wound, I thought, as the fight continued."
The Captain Gorget is a minor but essential armour piece, available in glorious Polished Steel and grim Epic Dark. It is fitted with strings designed to attach the Captain Pauldrons or other tie-on armour shoulder pieces.
The Captain Gorget is part of the Captain Armour Complete Set and thus intended to pair with the Captain Cuirass, Captain Pauldrons, Captain Arm Protection, Captain Leg Protection and Captain Belt Shields.
WHAT DOES "GORGET" MEAN?
The word gorget is derived from the Old French word gorge, which means a throat or narrow passage, derived from the Late Latin gurges, which can mean both a throat, jaws and a whirlpool. Thus, the word gorget is etymologically related to words such as gorge, gullet and gulf. However, in a military context, a gorget refers to an armoured collar designed to protect the throat.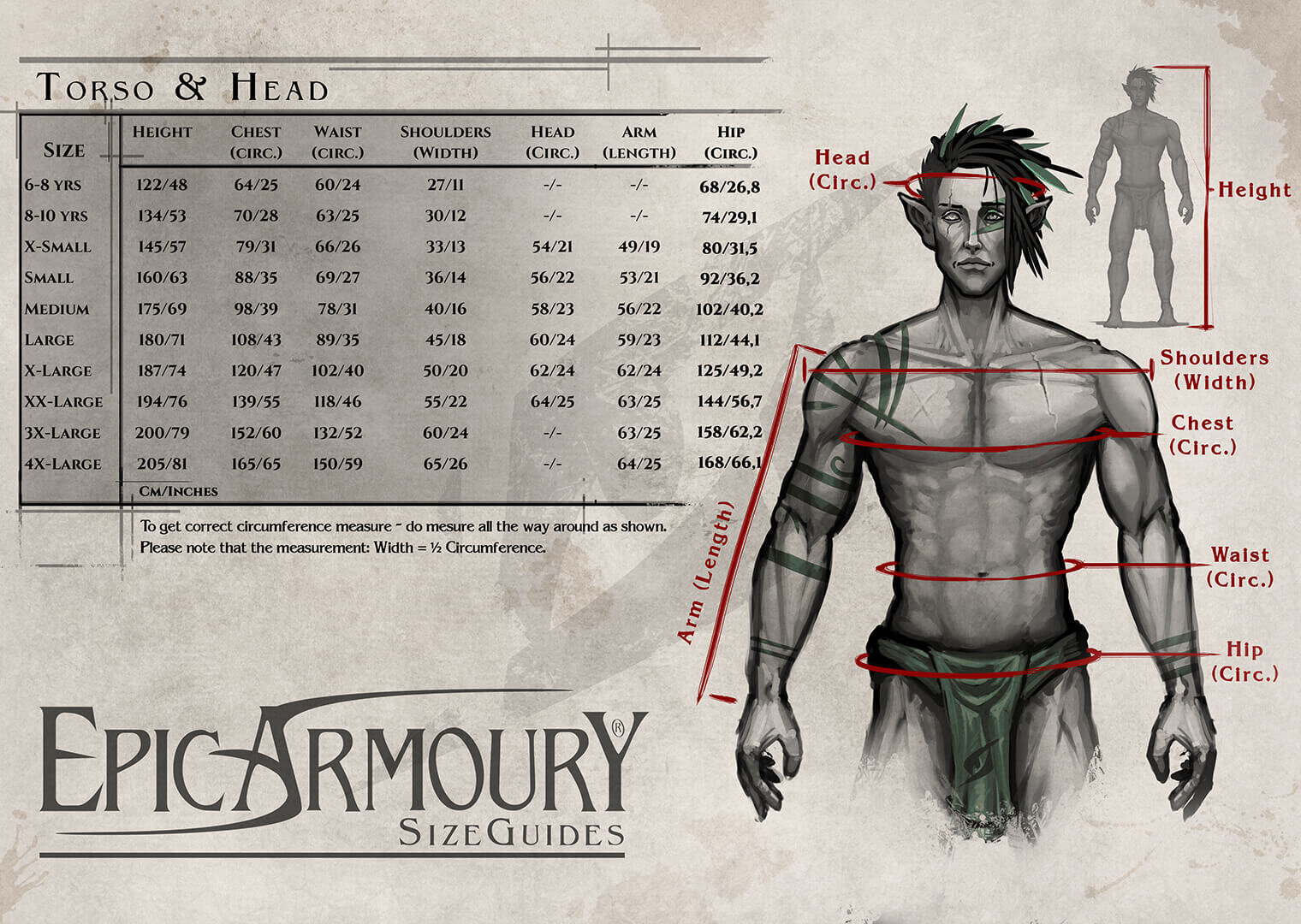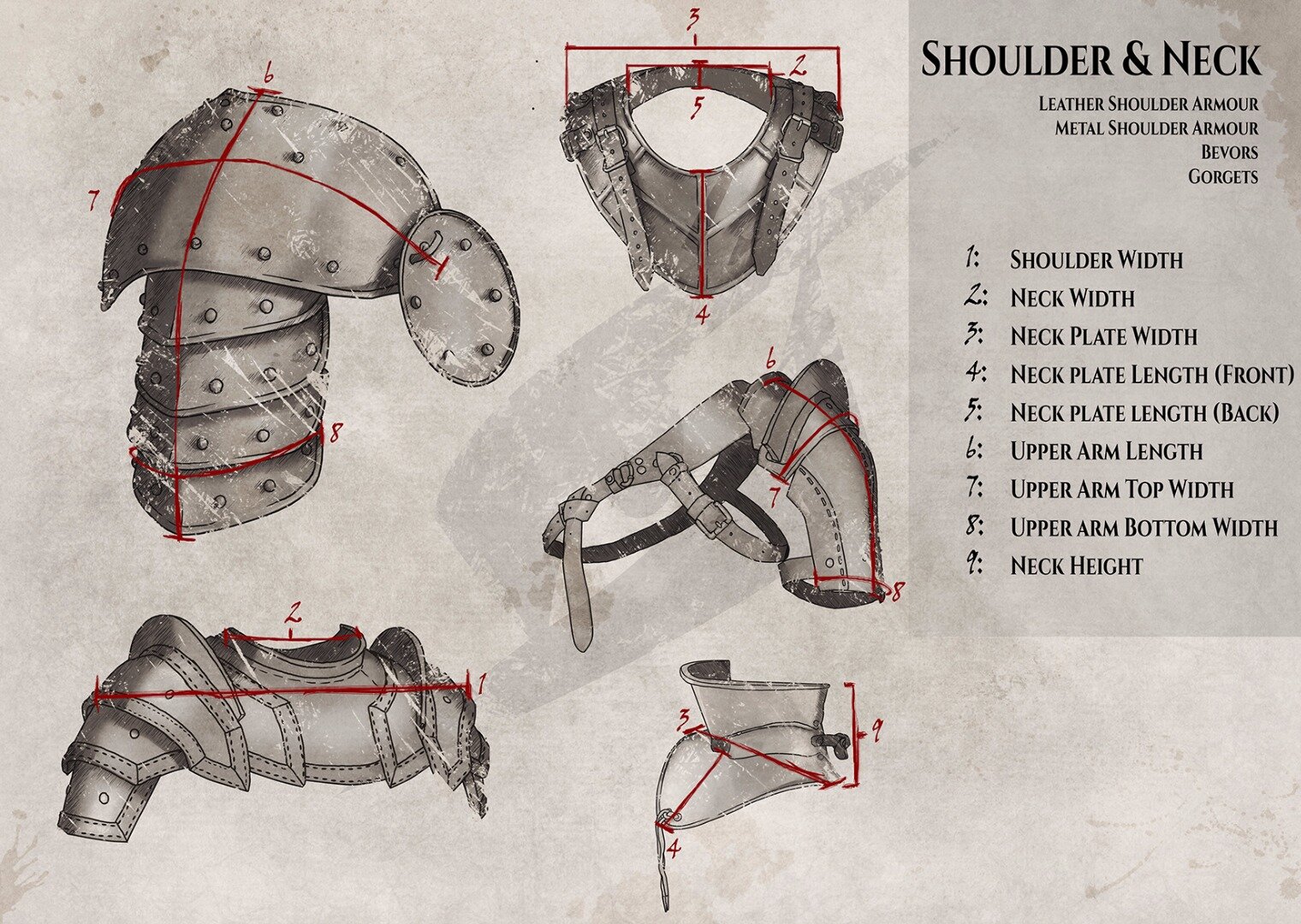 This product is handmade and hand-painted and therefore unique. As a result, when compared with similar item numbers, this product can have natural deviations in pattern, colour and shape, which are not considered defects or faults.
We produce our image material in a natural environment, where lighting and surroundings can affect colors and contrast. The displayed images may therefore appear different from the product you receive from us.
Measurements are all in cm if not stated otherwise.
Brand:
Epic Armoury
Universe:
Sovereign
Materials:
Mild Steel - 1mm/19 Gauge
Position:
Shoulders
Product type:
Shoulder Armour