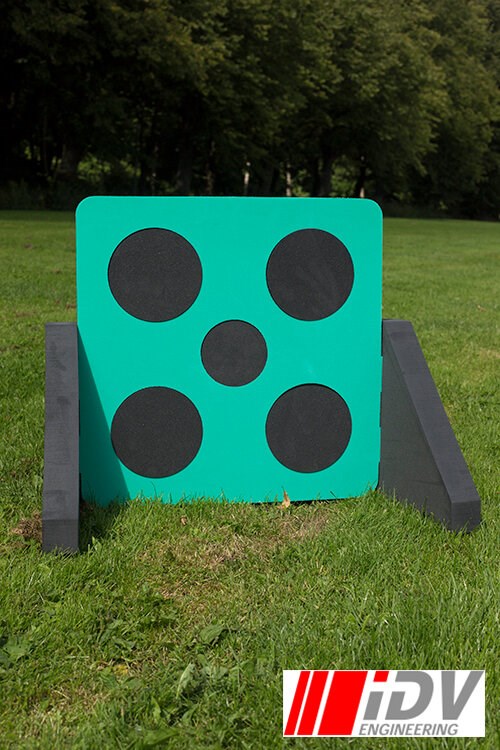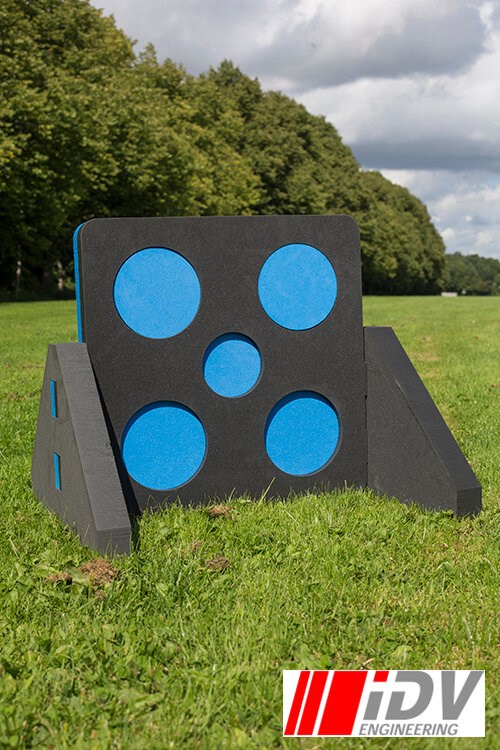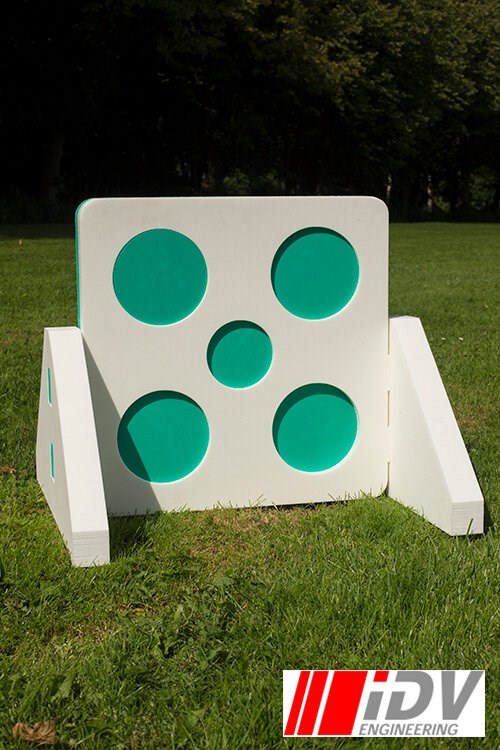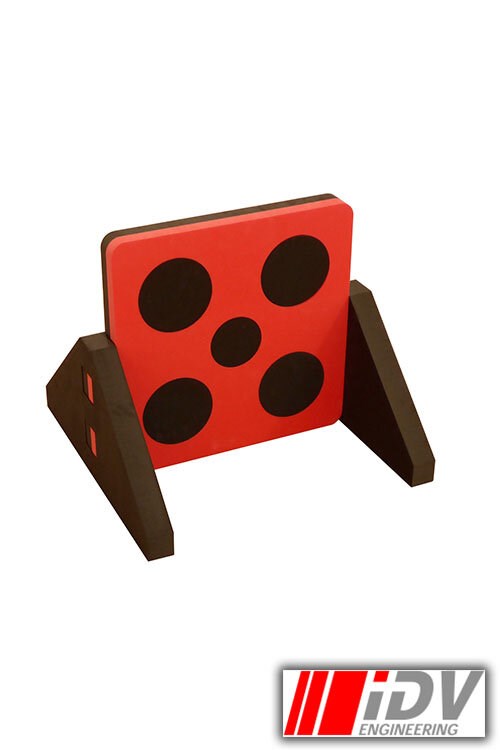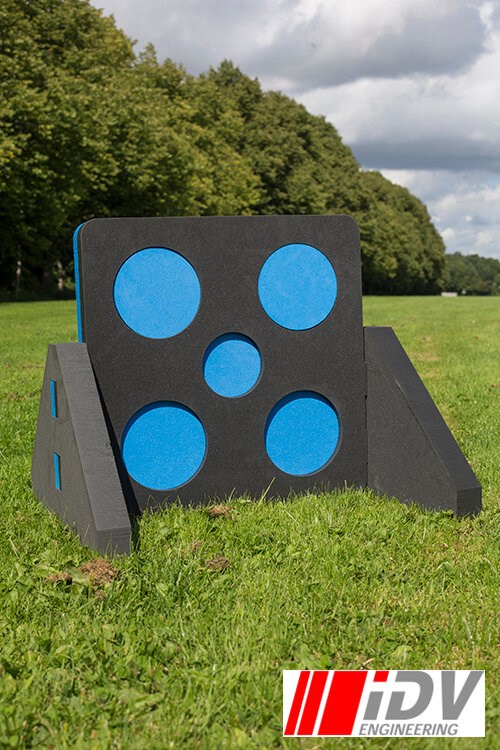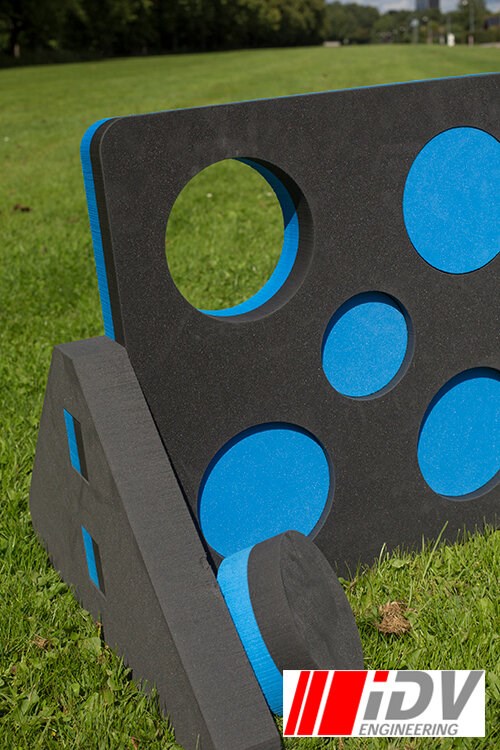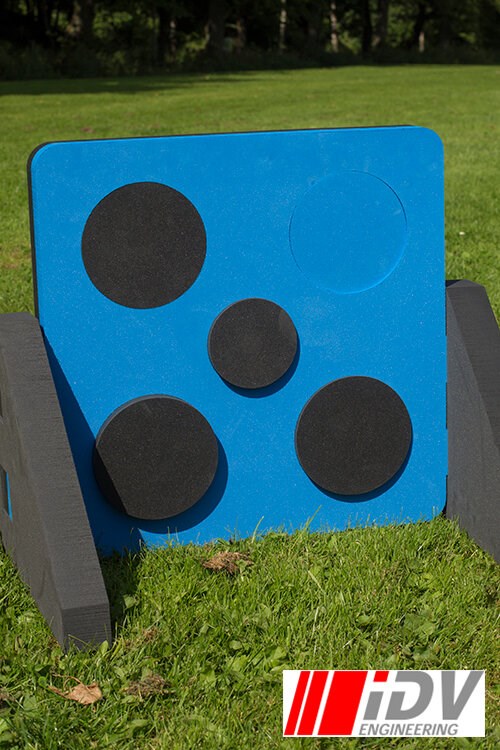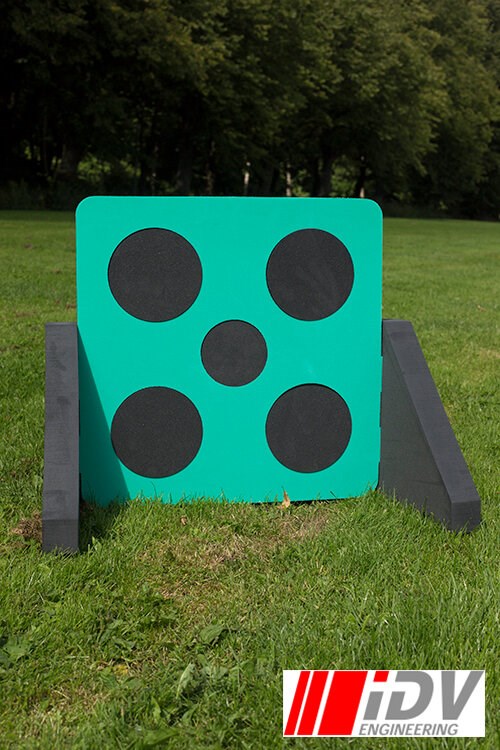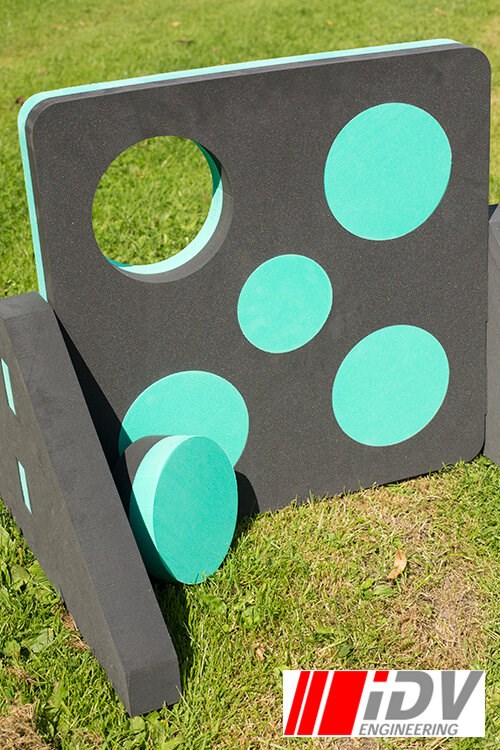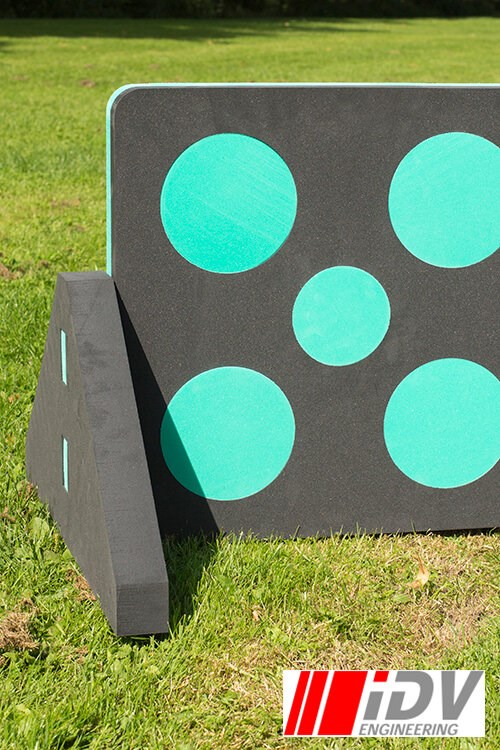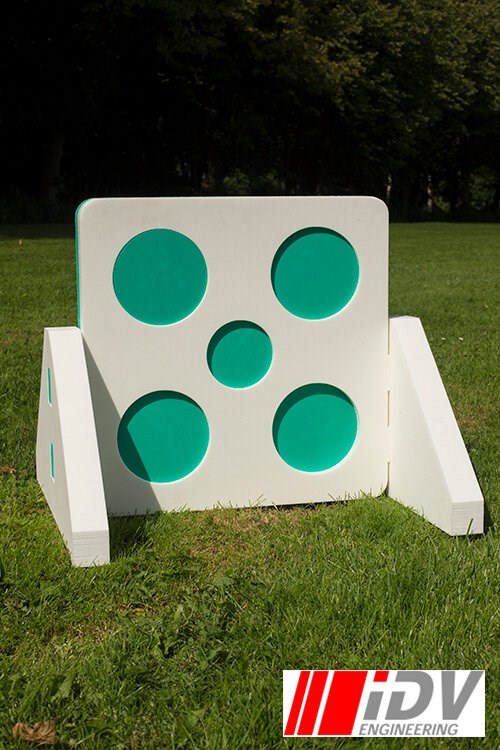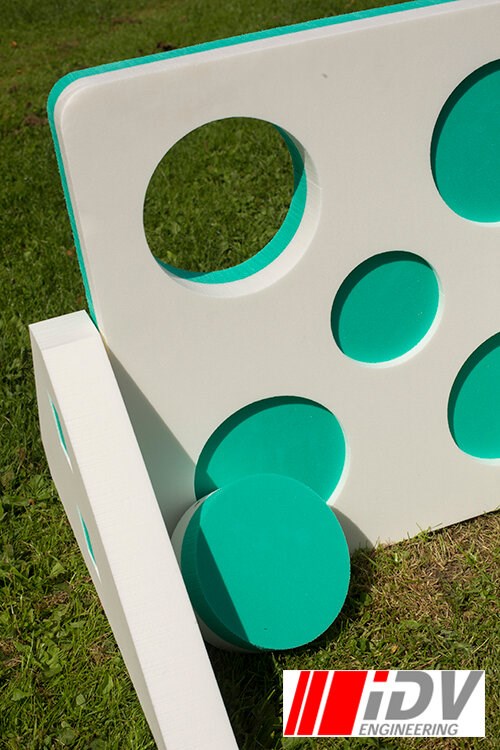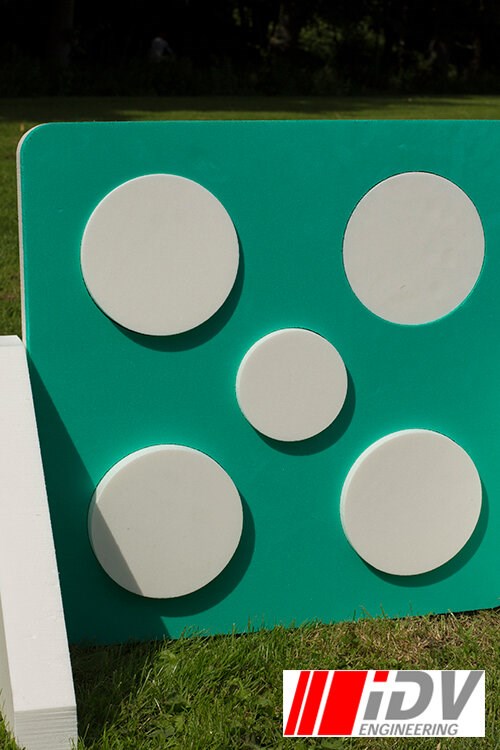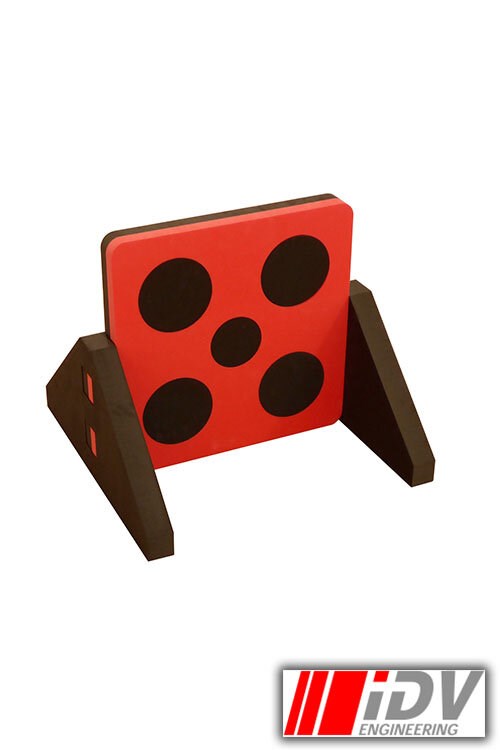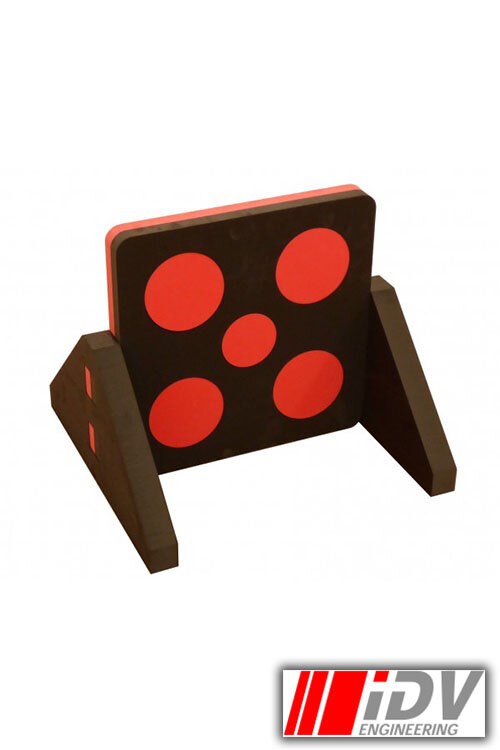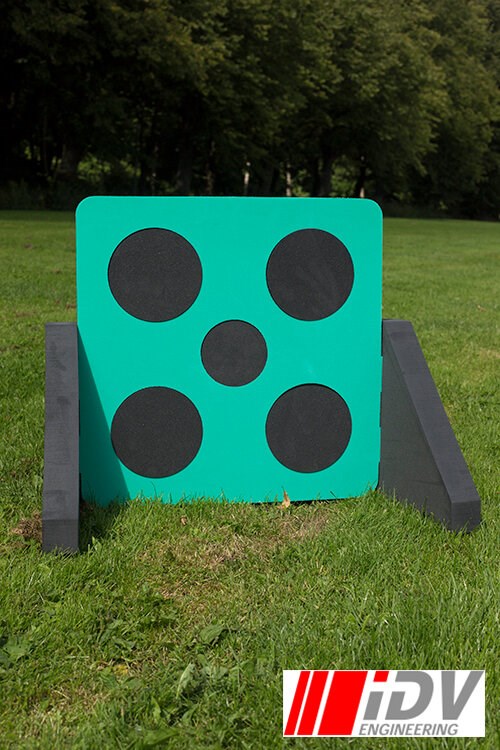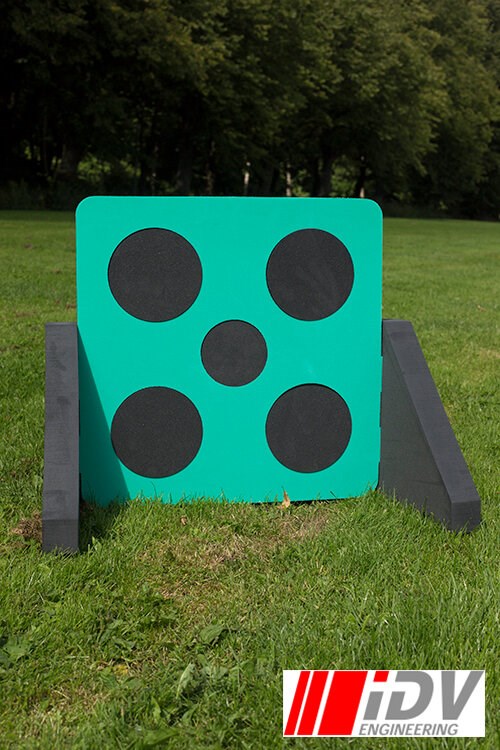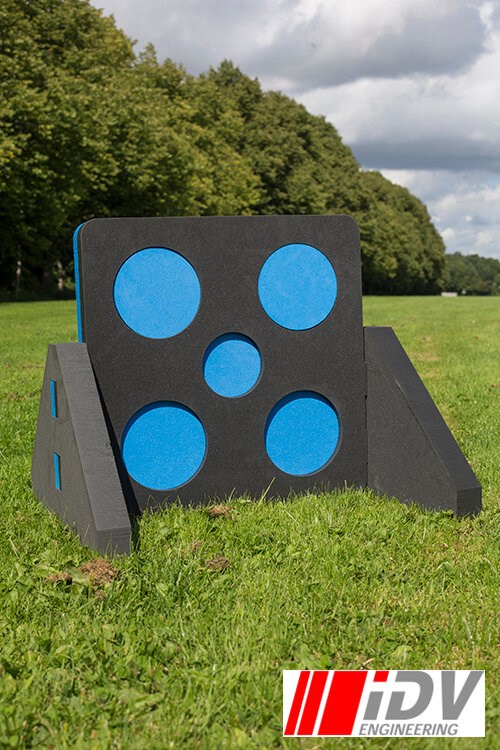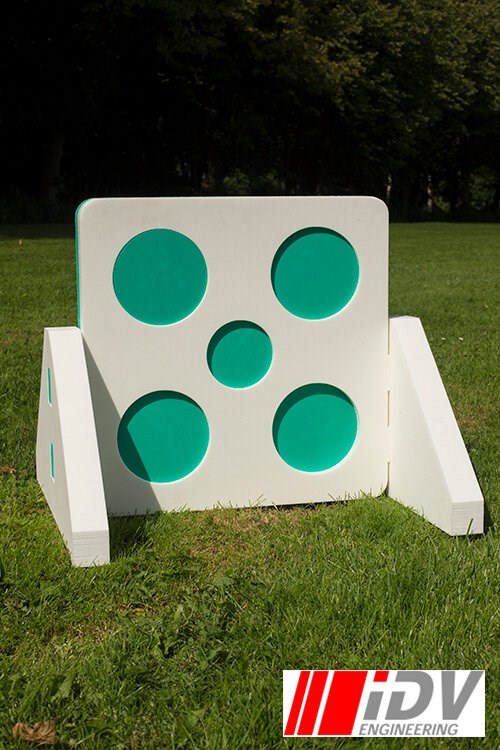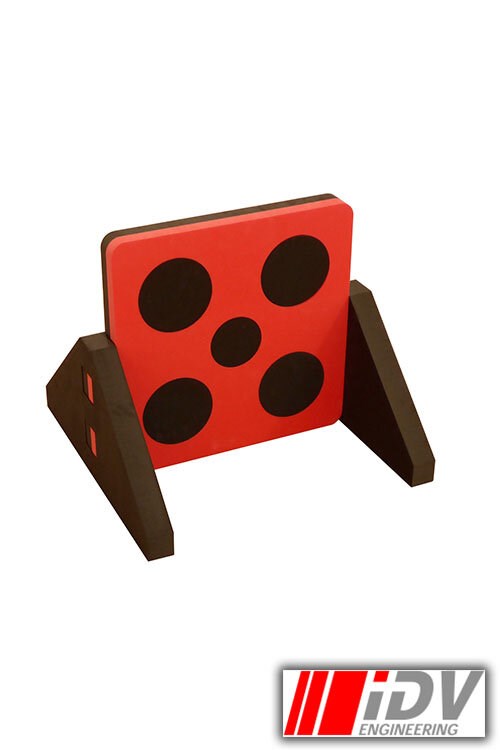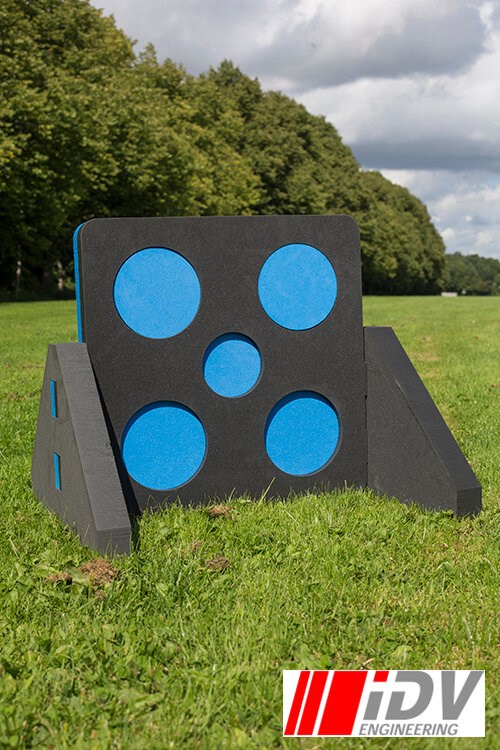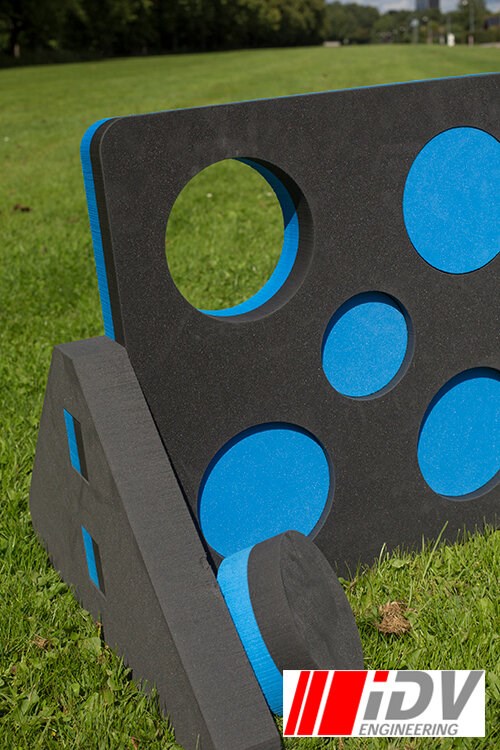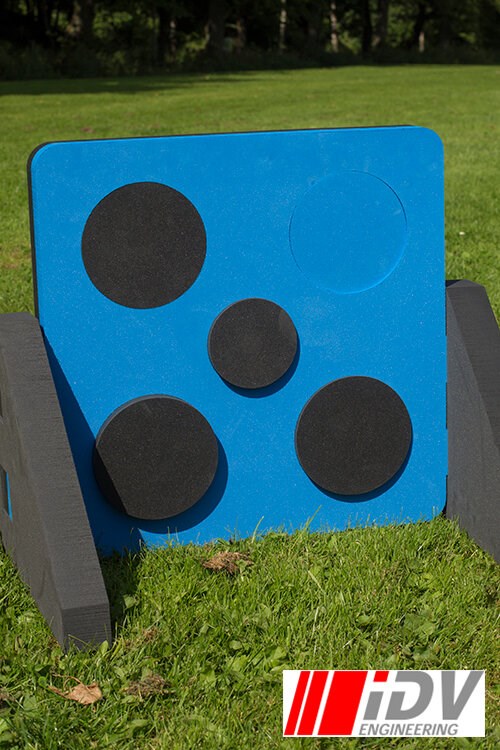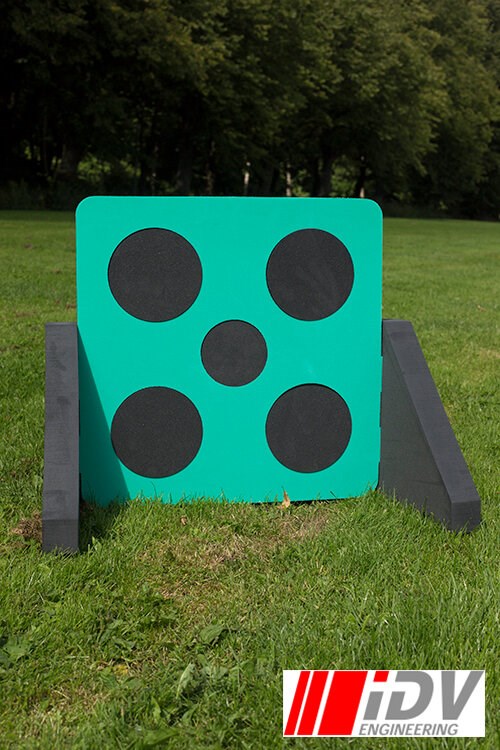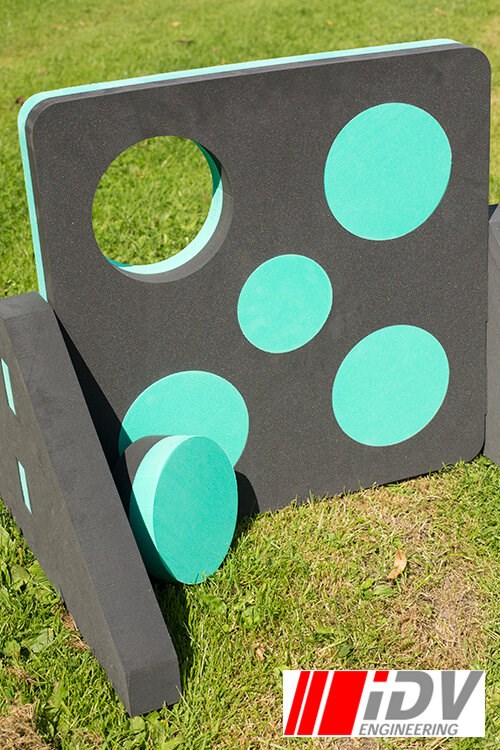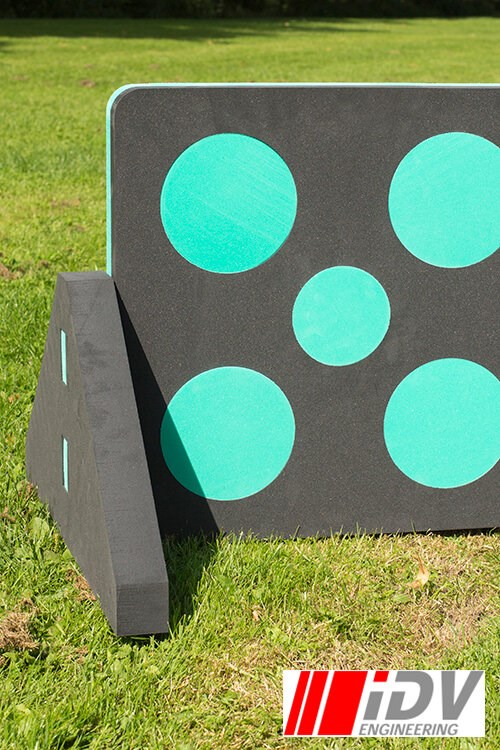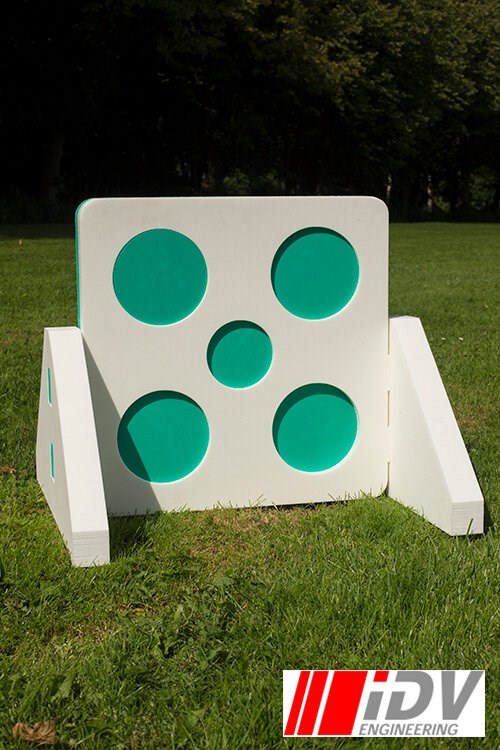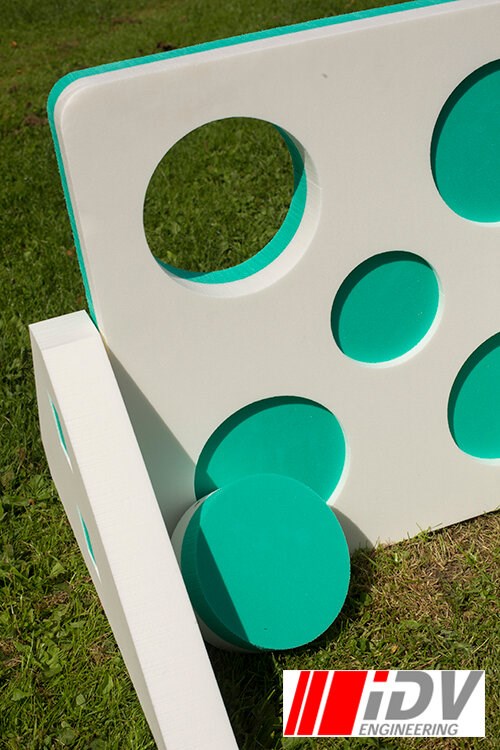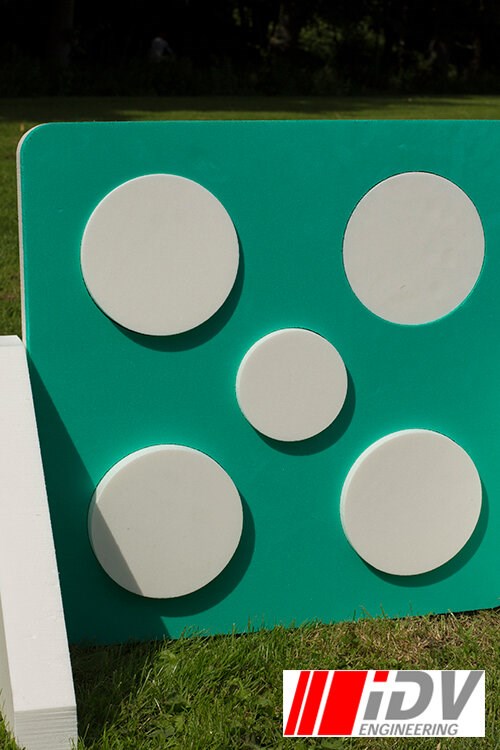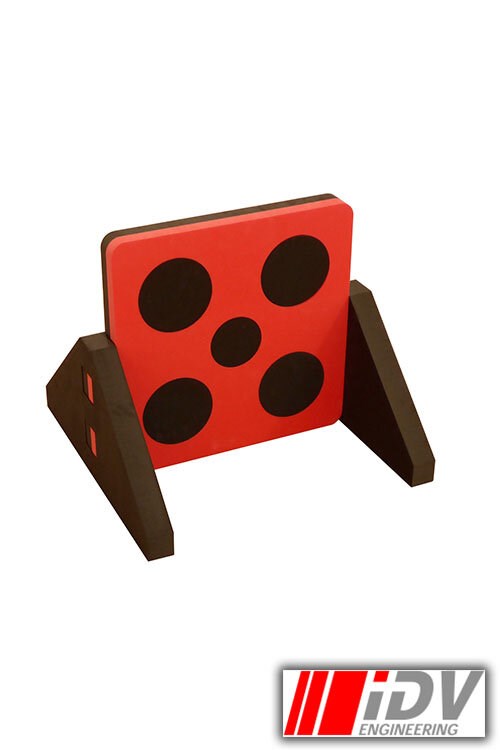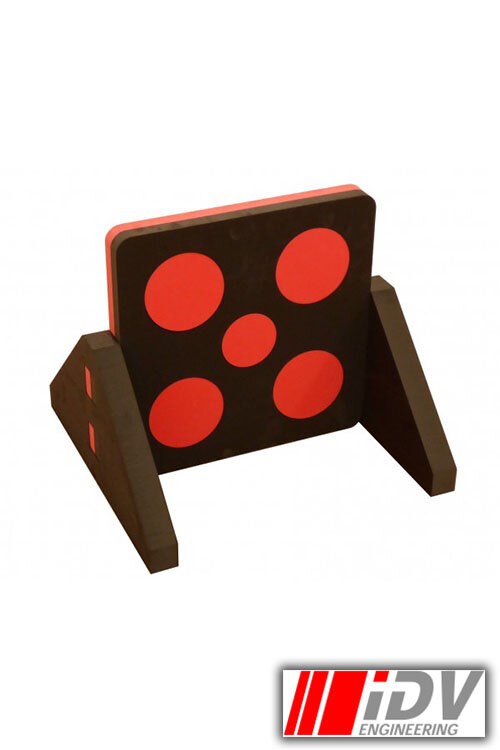 Team Target
SKU: Choose variant, Old SKU: Choose variant
SKU: {{chosenVariant.variantSku}}{{chosenVariant.oldVariantSku ? (', Old SKU: ' + chosenVariant.oldVariantSku) : '' }}
IDV
In Stock
Available
(choose variant)
LOG IN to see prices and add to your cart
Description

Quality

Technical Details
There is an archery contest at the king's coronation this year, and you are preparing to compete for the 1000 gold purse. The prize is especially generous this year, so you have spent hours with your Team Target to get ready.
Your arrow soars through one of the circles, marking your hit. You'll be the winner, you're sure of it.
DETAILS
Epic Armoury's Black/Red Team Target is designed by iDV Engineering, the leading archery crafters in the LARP industry. This target is a great accessory for the serious LARP archer, designed specifically for foam and rubber tipped arrows. Made with thick, sturdy foam, this target features 5 circles that punch out when hit by an arrow. This function makes it possible to know when you've hit your target, improving your aim with arrows that do not otherwise leave marks.
This target has reversible colors on the front and back, featuring black on one side and red on the other. Set it up by sliding the foam tabs into its two wide stands.
Available in Black/Green, Black/Blue and White/Green.
HISTORY
Traditional archery targets were made from coiled straw mats
Before straw targets, tall mounds of dirt called butts were used
Made from durable closed cell foam that does not shred
High safety, approved by the top organizations
Brand:
IDV
Product type:
Accessory
Maintenance
All latex-coated weapons need a certain degree of maintenance. For this we recommend using maintenance silicone, which can be purchased separately in the LARP Accessories section. Epic Armoury Maintenance Silicone is an easy, spray-on application, 100% pure and acid-free making it safe to apply. We recommend using Maintenance Silicone on a regular basis. It maintains the latex-coat's flexibility and prevents it from drying out, keeping the product wear and tear resistant.
Store your latex weapons flat or on its pommel--NEVER on its tip. Use a simple sheet or towel lining to prevent it from touching a plastic or rubber surface to prevent your weapon from adhering to other products. Keep your weapons in a cool, dry environment.