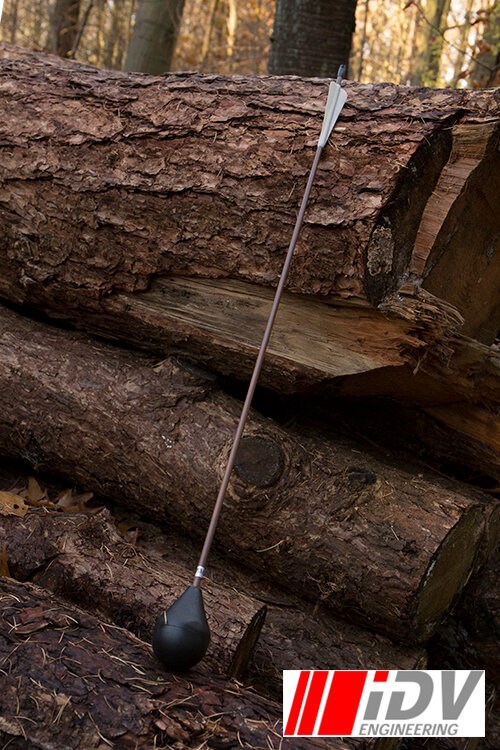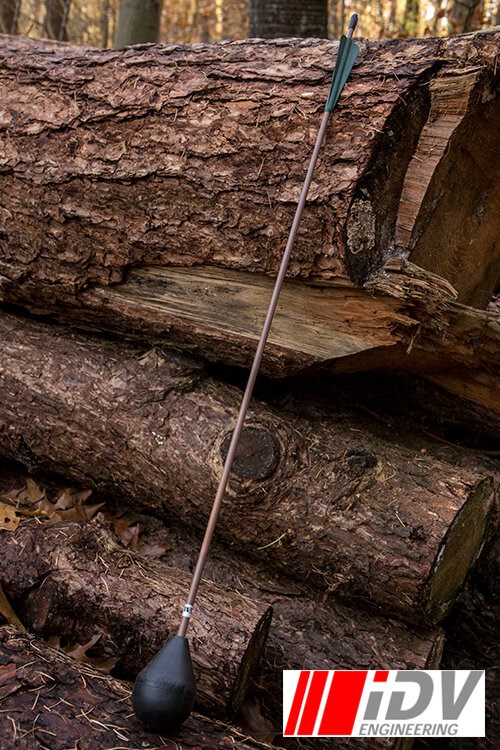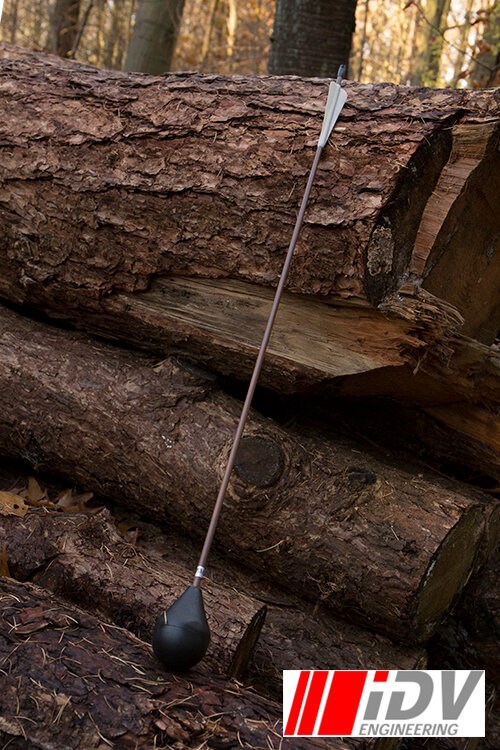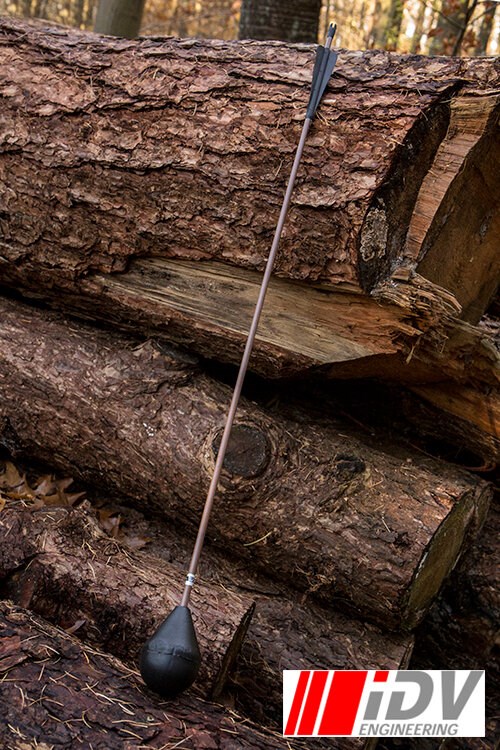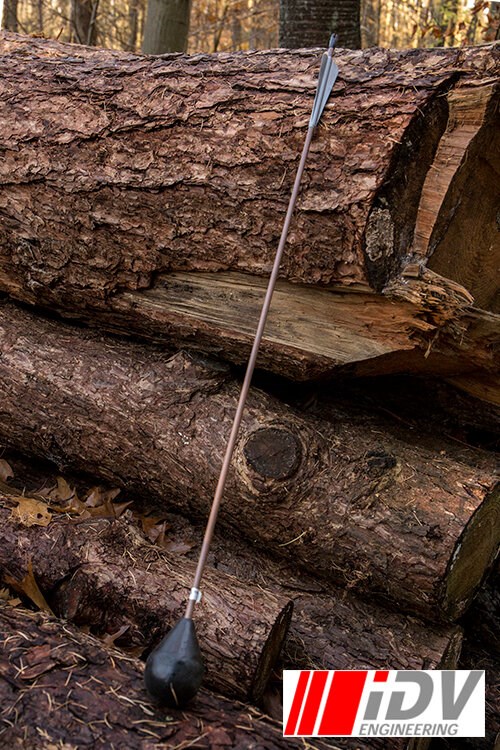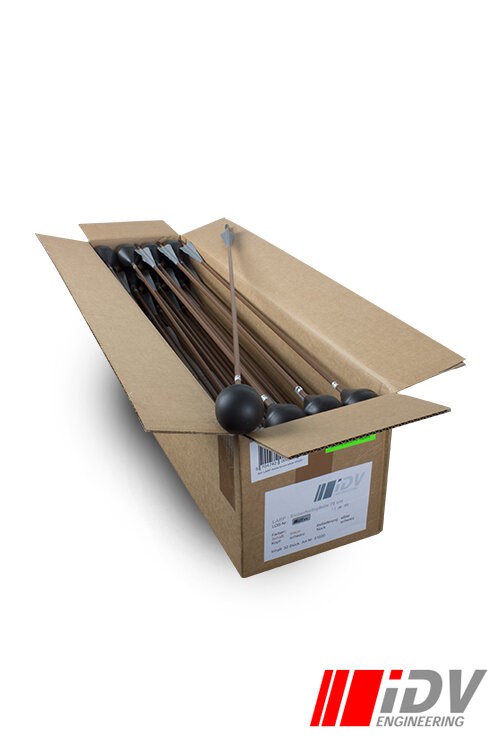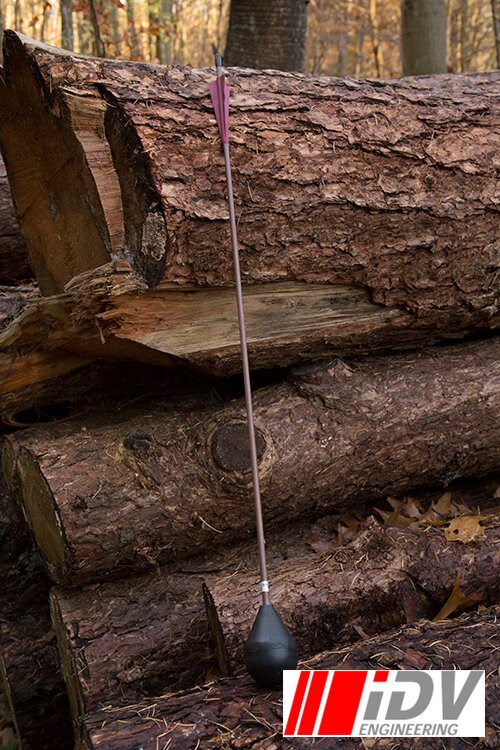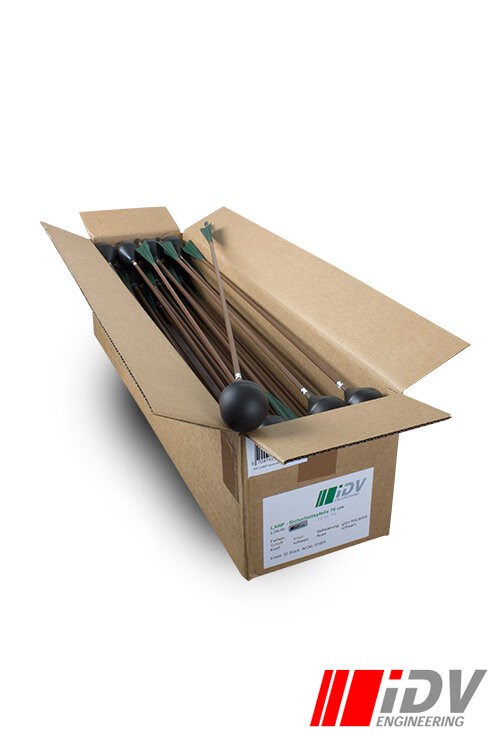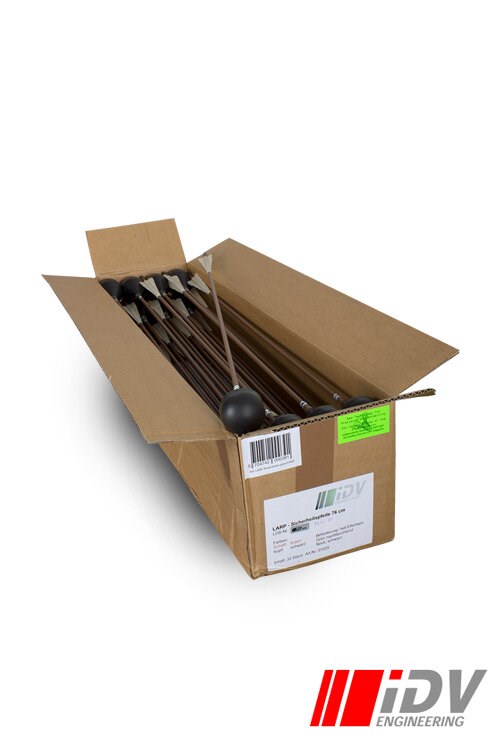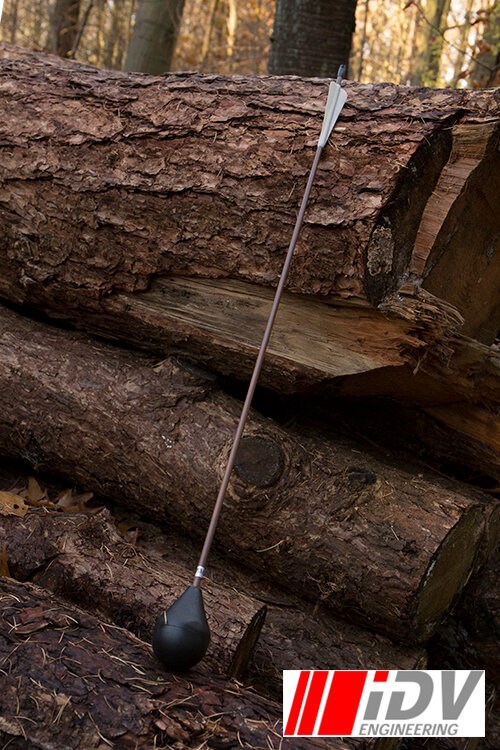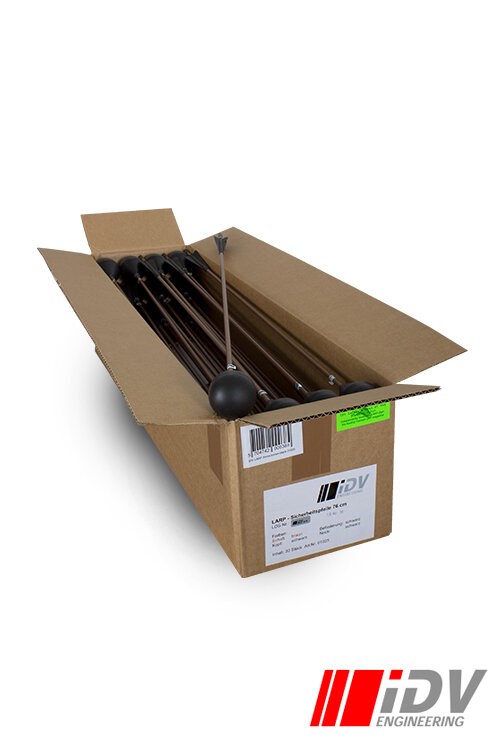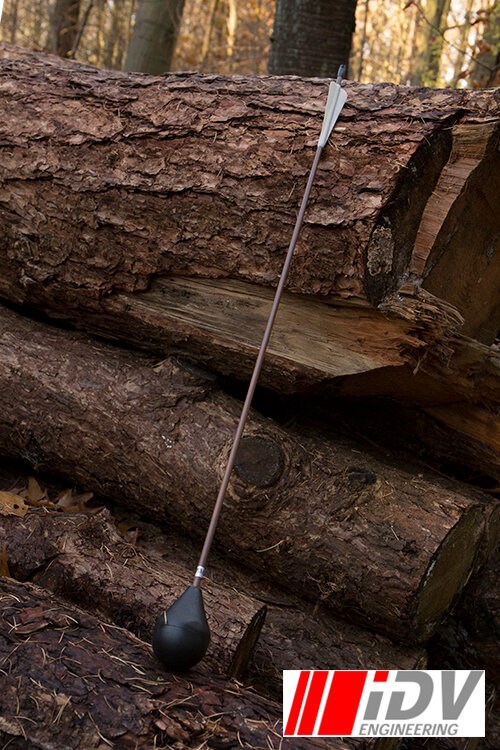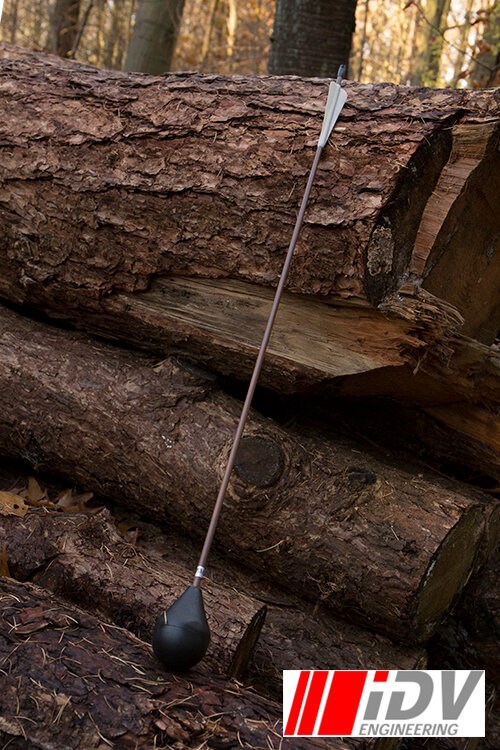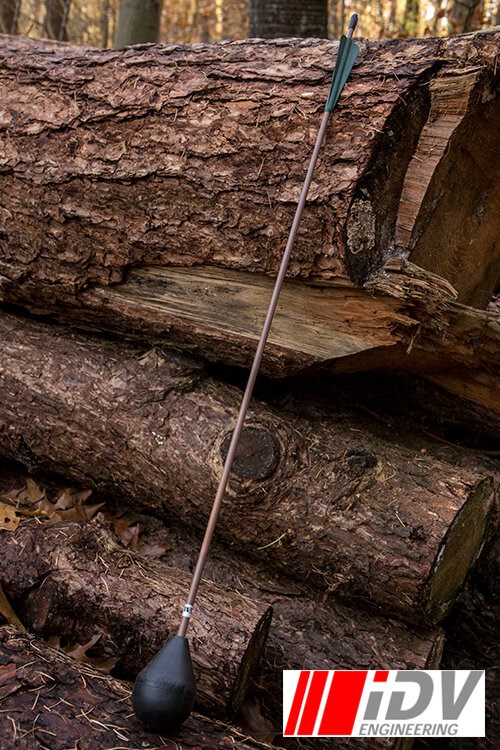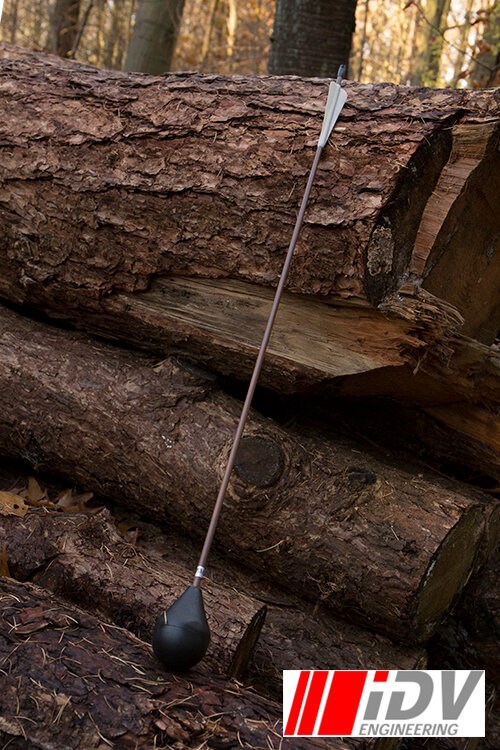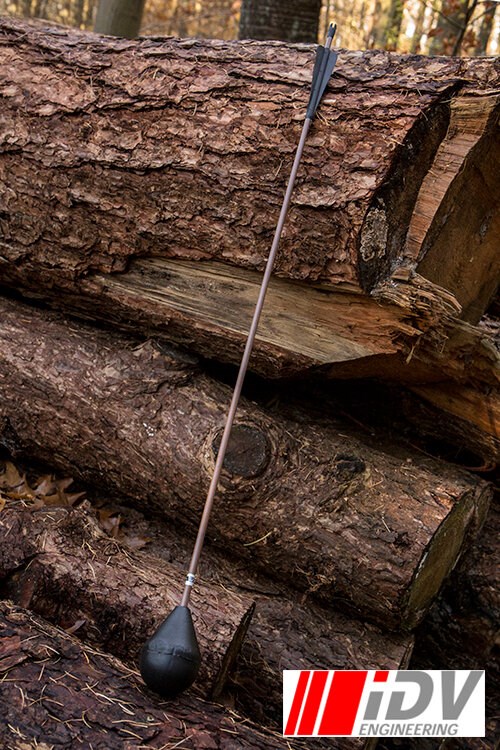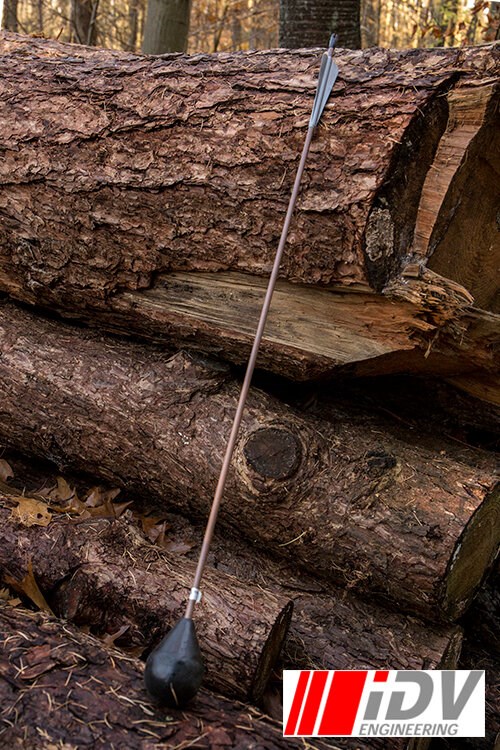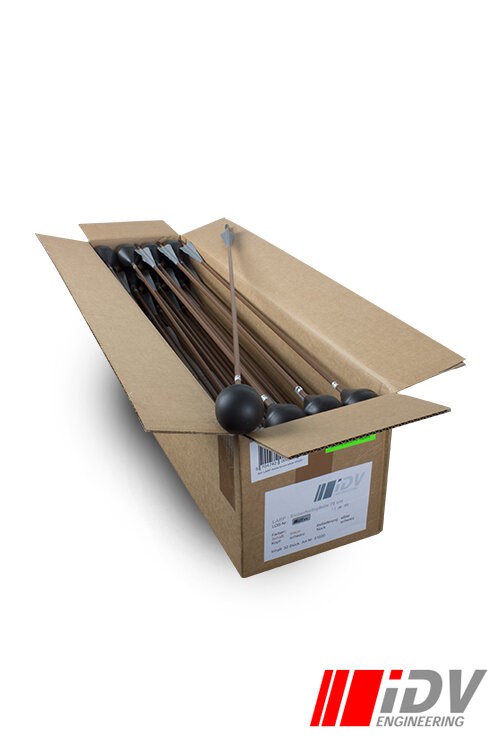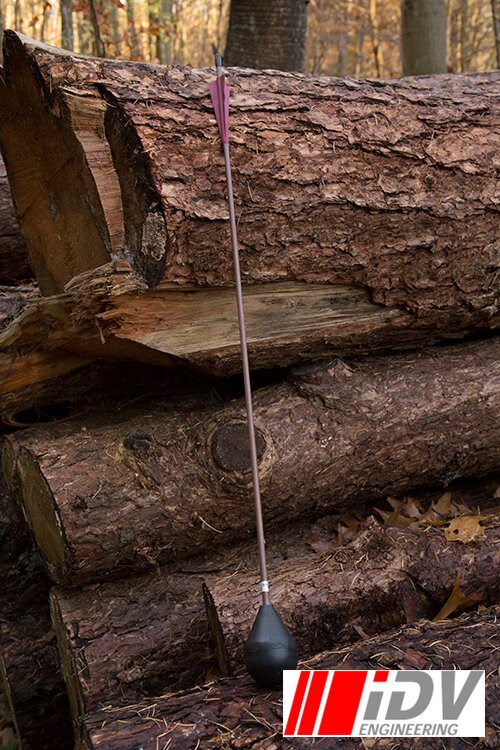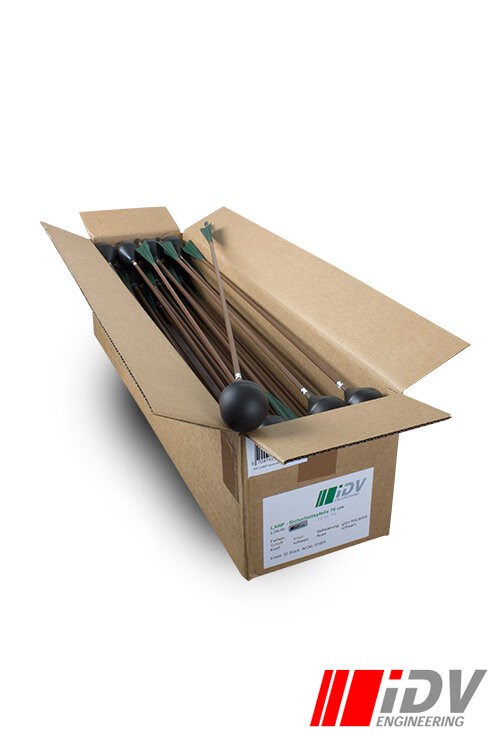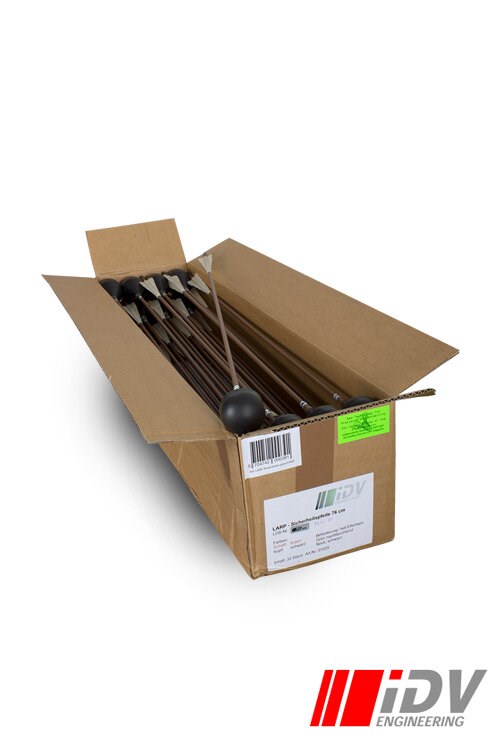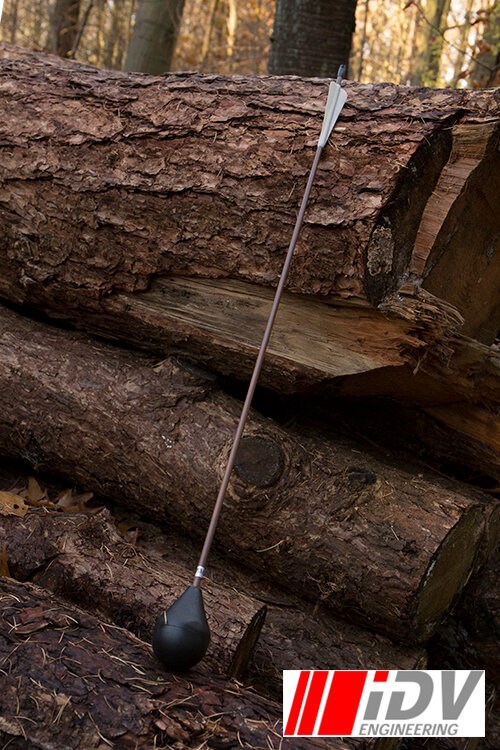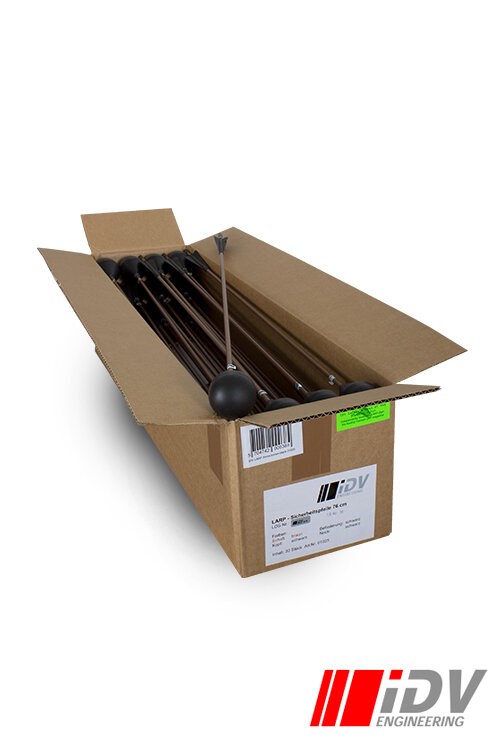 Arrow - Round Head - Brown Shaft
SKU: Choose variant, Old SKU: Choose variant
SKU: {{chosenVariant.variantSku}}{{chosenVariant.oldVariantSku ? (', Old SKU: ' + chosenVariant.oldVariantSku) : '' }}
IDV
In Stock
Available
(choose variant)
LOG IN to see prices and add to your cart
Description

Fitting

Quality

Technical Details
Your mother is a famous archer in your kingdom, and a feared competitor whenever archery tournaments are held. You've seen her hit a moving target the size of your palm without breaking a sweat.
One day you hope to live up to your mother's name. Under her guidance, you practice daily with your bow and collection of Round Head arrows. Your mother says you have great potential--it's in your blood, after all.
DETAILS
This arrow is designed by iDV Engineering, the leading archery crafters in the LARP industry. Arrows are an essential for any archer, and this particular version is designed to be used without harming your friends. Made with epoxy-glass resin, this 76 cm long arrow is built to be highly flexible, shatterproof, and accurate. It will withstand the inevitable abuse on the archery range or battlefield!
This arrow is a great solution for beginning archers, youth, tourism, LARP or medieval reenactment. The round head is made of durable padding, and is designed to distribute impact uniformly in order to minimize potential injury. Each arrow head and shaft has a 4 year warranty thanks to their superior quality (The warranty does not cover the nock and fletching).
Available in colours Black/Black, Black/Blue, Black/Dark Red, Black/Green, Black/Red, Brown/Black, Brown/Dark Green, Brown/Night Glow, Brown/Silver, and White/Night Glow.
HISTORY
Used in cultures all over the world, predating recorded history
Modern reconstruction of a historical crossbow bolt, but designed not to cause injury (particularly to vital sensitive areas on the face)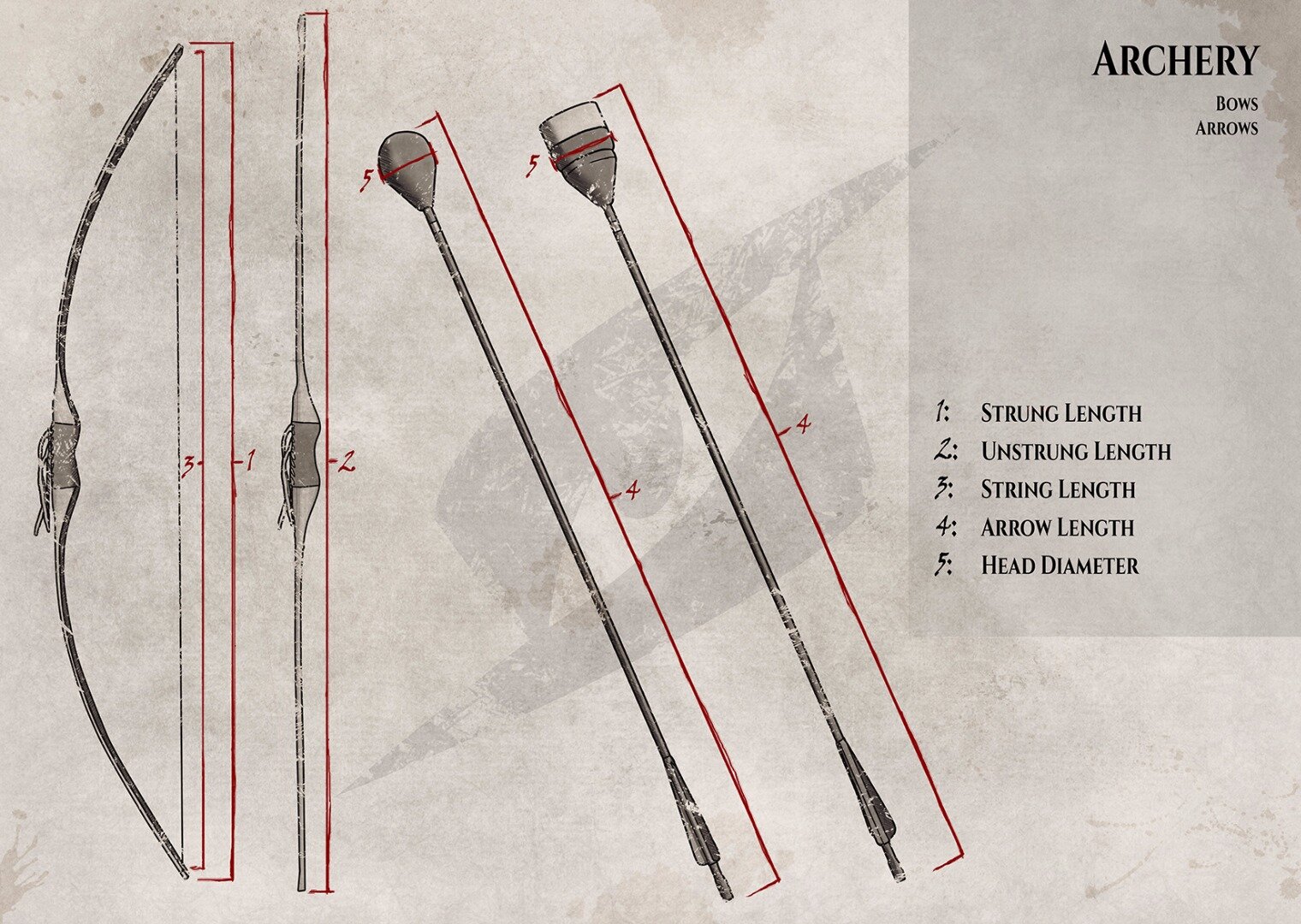 4 Year Warranty on the whole arrow. Learn about the details here.
The aerodynamically optimised safety-head is 53 mm in diameter and provides optimum safety, durability and striking distance
The captive fletching material and design increases the arrow's lifetime and guarantee lasting safety.
The high grade epoxy-glass resin shaft is highly flexible, shatterproof and provides maximum accuracy.
This product is handmade and hand-painted and therefore unique. As a result, when compared with similar item numbers, this product can have natural deviations in pattern, colour and shape, which are not considered defects or faults.
We produce our image material in a natural environment, where lighting and surroundings can affect colors and contrast. The displayed images may therefore appear different from the product you receive from us.
Measurements are all in cm if not stated otherwise.
Brand:
IDV
Product type:
Arrow
Maintenance
Safety is important! While these bolts are designed to be safe, technical measures are not a replacement for responsible and considerate behavior. Check every bolt properly for damage before using it. Never use damaged or worn bolts. Do not exceed the max draw weight (between 20-30 lbs.), as it can result in breakage of the shaft and may cause severe injuries.
Store bolts flatly, taking care not to leave them in direct heat or cold for long periods of time.