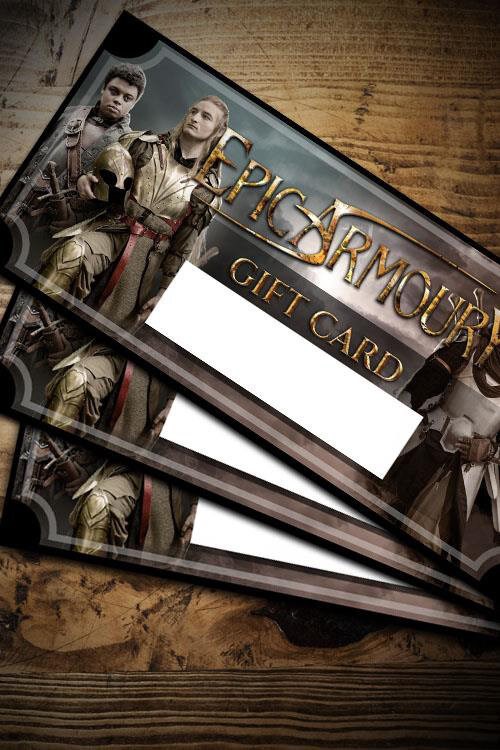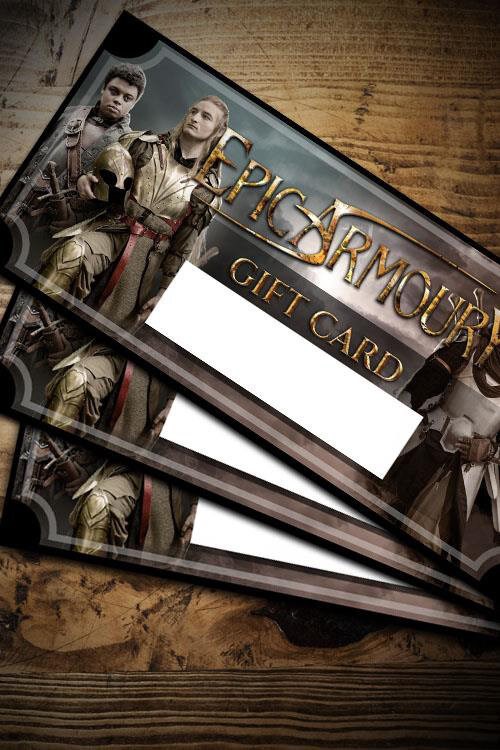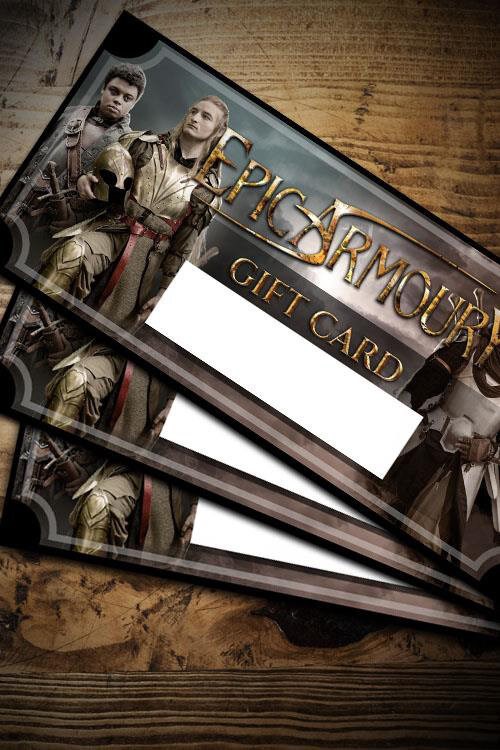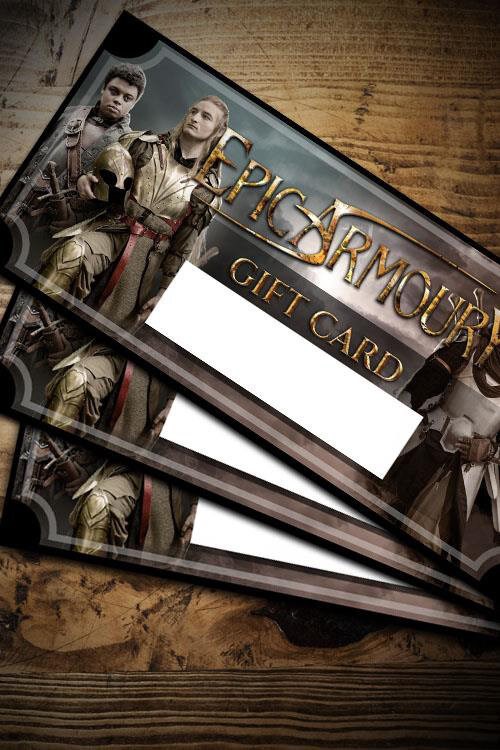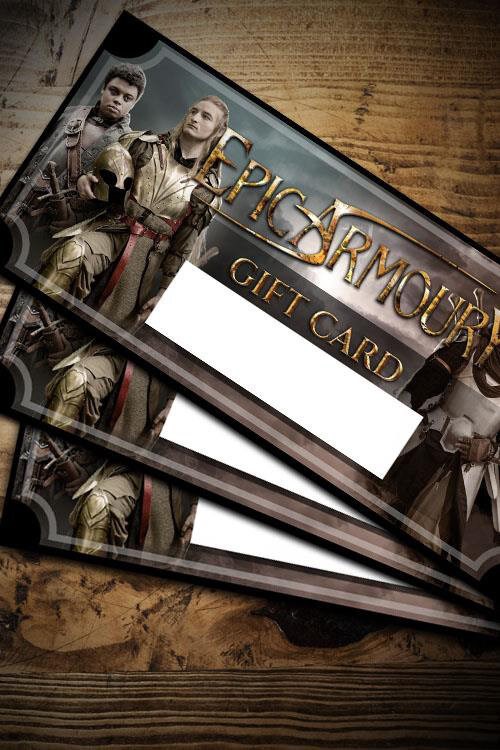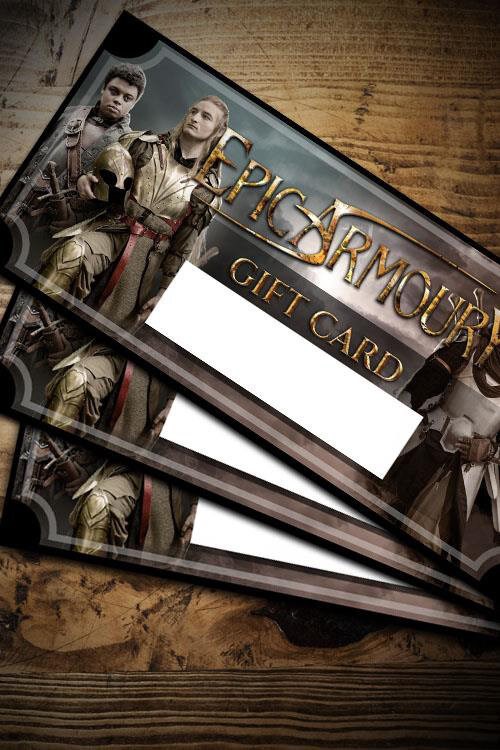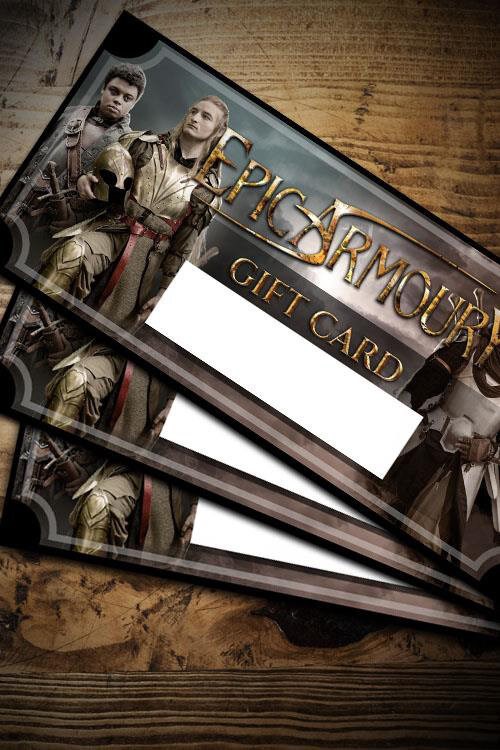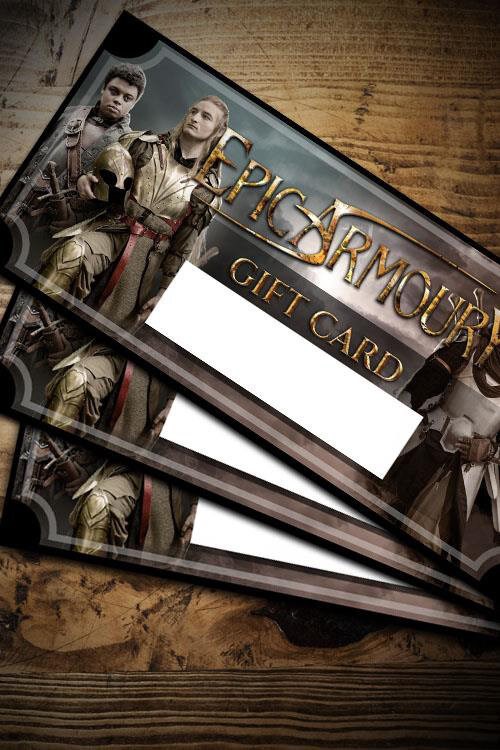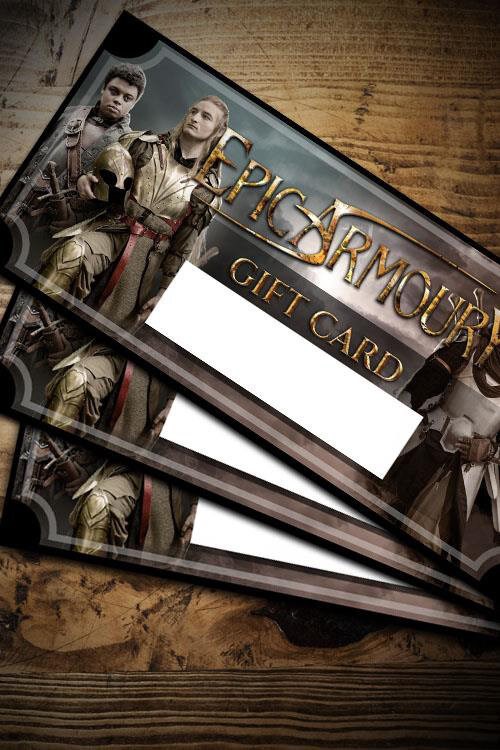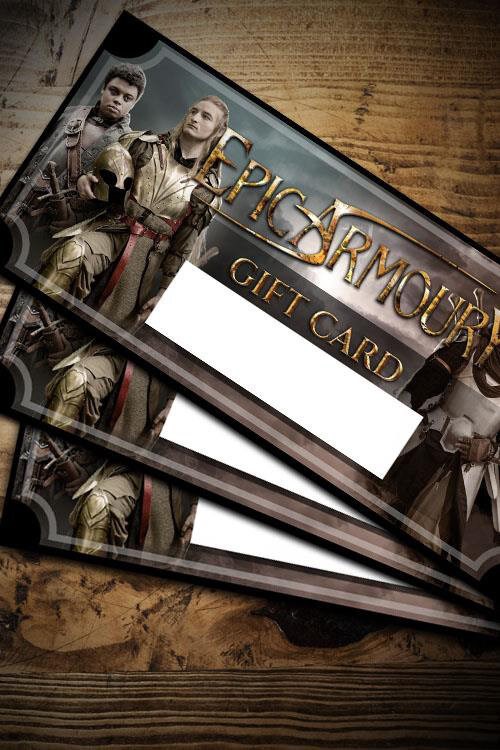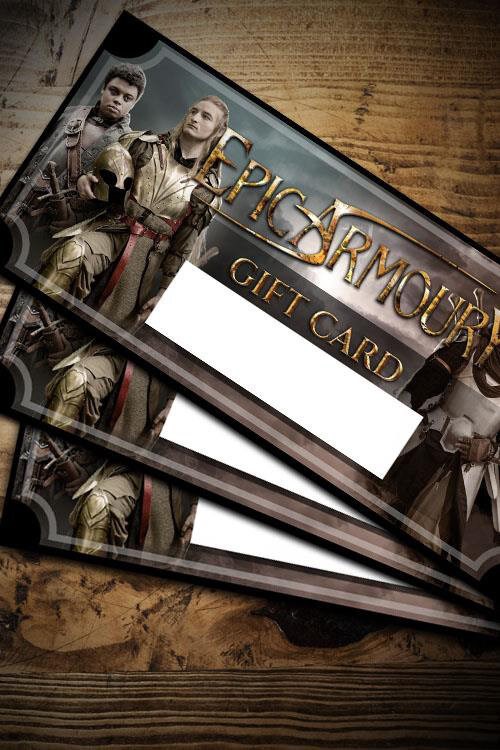 Gift Card
SKU: Choose variant, Old SKU: Choose variant
SKU: {{ chosenVariant.variantSku }}, Old SKU: {{ chosenVariant.oldVariantSku || 'No old SKU available' }}
In Stock

(choose variant)
LOG IN to see prices and add to your cart
Description

Technical Details
THE BEST GIFT FOR A LARPER
Want to surprise a friend or relative, who LARPS, but you do not know what they want or need? Give them a gift that you know they will appreciate with an Epic Armoury Gift Card, usable for anything you can find on Epicarmoury.com. Never be afraid to make the wrong purchase again with an Epic Armoury Gift Card.
If you want to buy Gift Cards of a higher value, simply combine our different Gift Cards, and tell in the payment notes, if the Gift Cards should be added together.
Gift Cards are delivered by email, some delay can occur as the gift cards are processed manually. Please Note: If you have only bought gift cards the shipping fee will be refunded when we process the order
Gift Cards bought during special sales such as Black Friday will only be worth the amount paid for, after discounts have been deducted..
RULES AND CONDITIONS
Any Gift Card you buy will be eligible for at least 3 years
An Epic Armoury Gift Card must be used on items from Epicarmoury.com and cannot be used for a cash payment.
Gift Cards bought during Special discount days such as Black Friday, will only be worth the amount paid for them, after discounts have been deducted.
When using an Epic Armoury Gift Card, you must use all of money on the card in one transaction.
You cannot use an Epic Armoury Gift Card in a transaction where the Gift Cards value exceeds that of the items in the basket. Doing so while break the transaction.
The Epic Armoury Gift Card are subject to the same warranty and returns as any other item on Epicarmoury.com