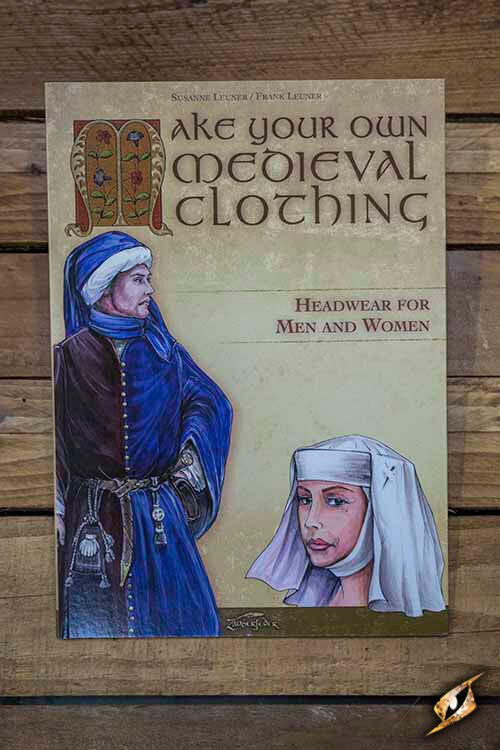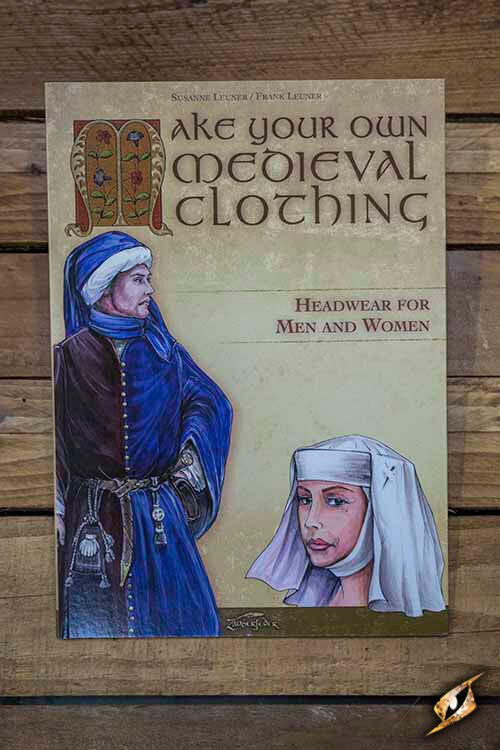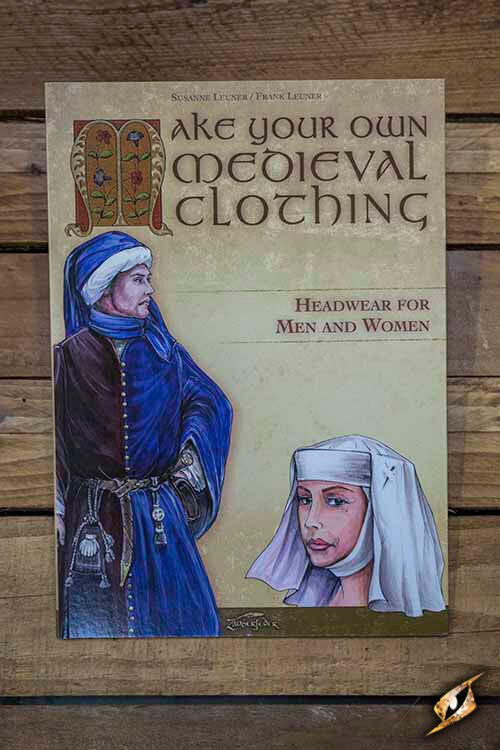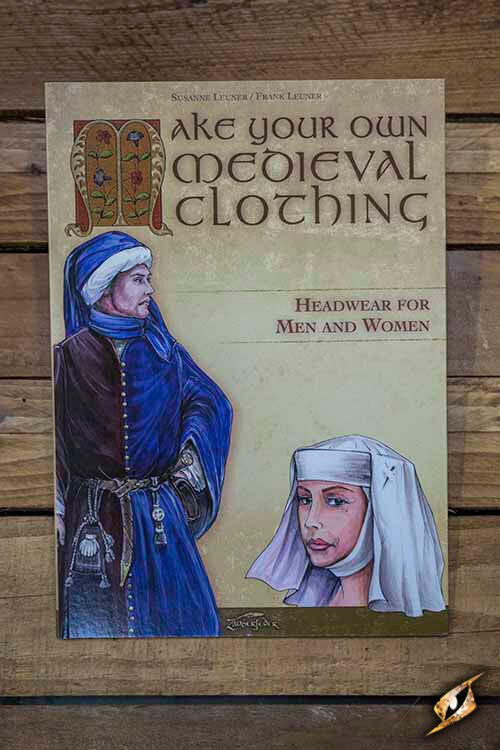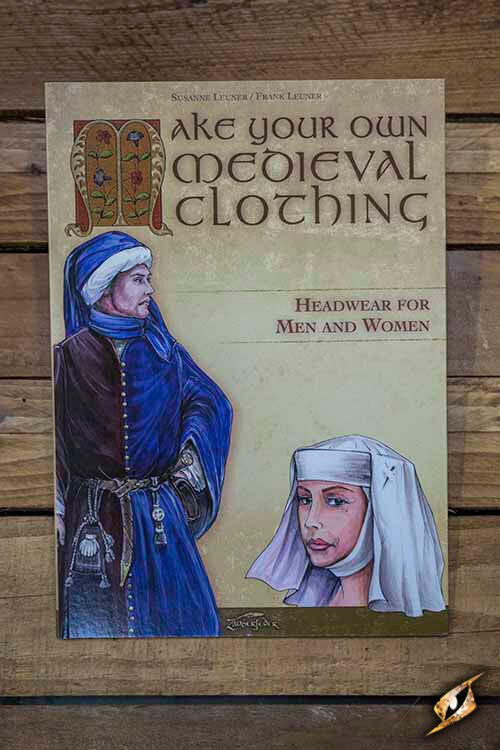 Medieval Clothing - Headwear
SKU: Choose variant, Old SKU: Choose variant
SKU: {{chosenVariant.variantSku}}{{chosenVariant.oldVariantSku ? (', Old SKU: ' + chosenVariant.oldVariantSku) : '' }}
Zauberfeder
In Stock
Available
(choose variant)
LOG IN to see prices and add to your cart
Description

Quality

Technical Details
For those who prefer to make their own costuming, this is an instructional book for you. Learn how to make your own medieval headwear using the same techniques used by people who lived in the Middle Ages.
DETAILS
How to Make Your Own Medieval Clothing: Headwear for Men and Women is an instructional book written by Susanne Leuner and Frank Leuner. Learn how to choose the appropriate hat for you costume, from veils, hoods, caps and hats--shown in easy to follow steps.
The garments presented in this book range from high to late Middle Ages (about 1200 to 1500 A.D.). Clear, easy illustrations guide you through the entire process of making each garment--including choosing the right kind of fabrics and colors. Learn about the sewing techniques used in the Middle Ages; these are skills pictured in the Morgan Bible and Codex Manesse. Other garments are reconstructions of high medieval finds in London.
FURTHER INFORMATION
Published by Zauberfeder
64 full coloured pages
Paperback
ISBN-13: 978-3-938922-17-0
Language: English
Size: 30 x 21 cm
Size: 30 x 21 cm
64 full coloured pages
Brand:
Zauberfeder
Product type:
Book