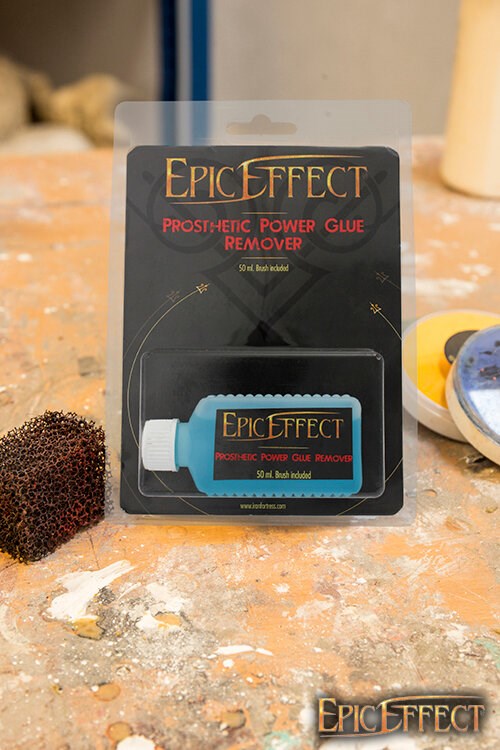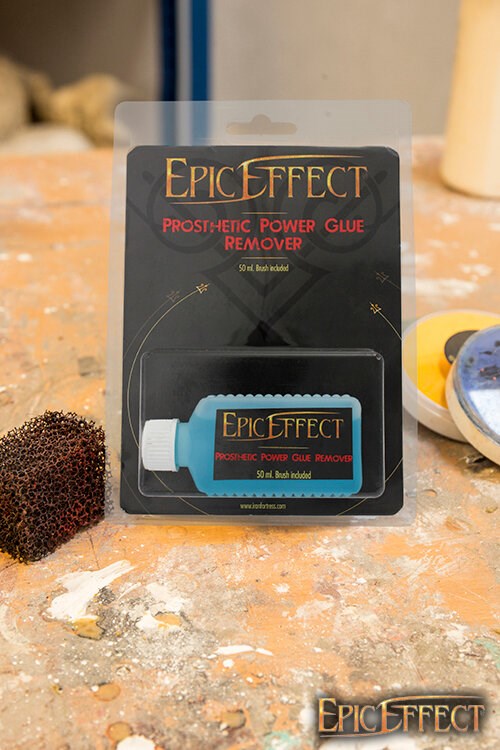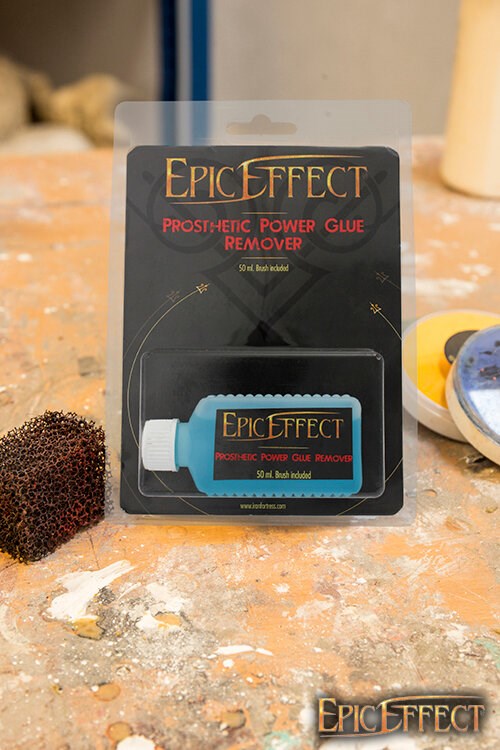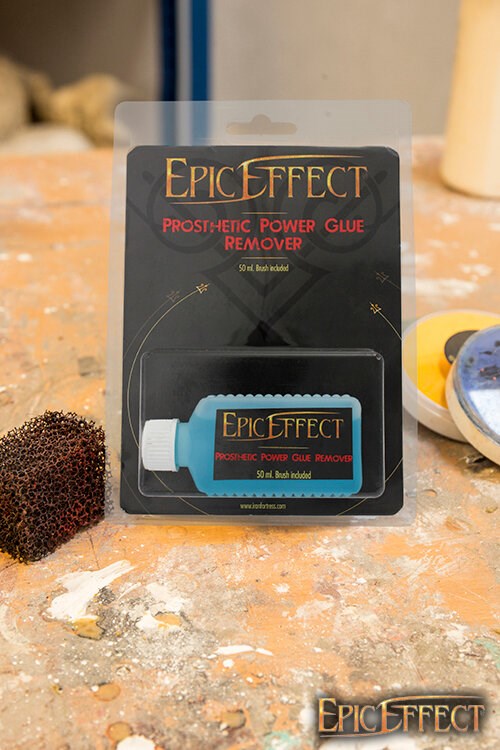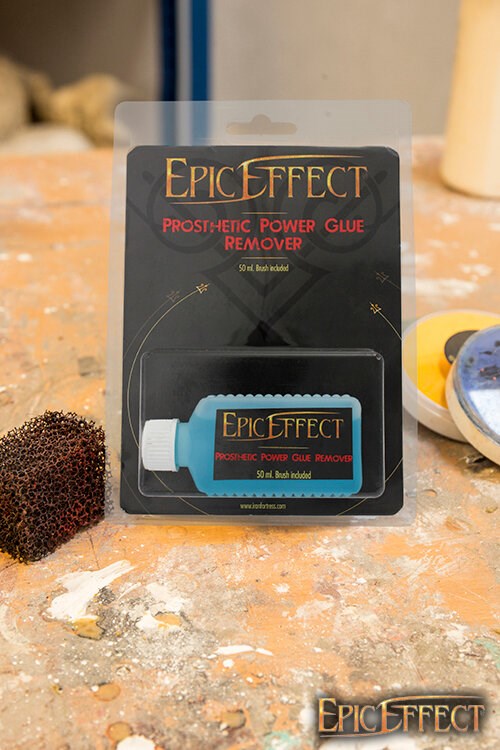 Prosthetic Power Glue Remover
SKU: Choose variant, Old SKU: Choose variant
SKU: {{ chosenVariant.variantSku }}, Old SKU: {{ chosenVariant.oldVariantSku || 'No old SKU available' }}
Epic Effect
In Stock
Available
(choose variant)
LOG IN to see prices and add to your cart
Description

Quality

Technical Details
This bestselling Epic Effects Prosthetic Power Glue Remover is a gentle, oil-based solution designed to gently dissolve Effects Power Glue and other makeup after use without damaging latex prosthetics.
Power Glue Remover is safe to use with children, but should be kept out of reach and applied only with adult supervision.
The solution is shipped in a 50 ml bottle with screw-on lid. Inside the lid, the bottle is equipped with a tiny brush helping the user apply the remover effectively.
Directions for use:
Soak the the glued area for 1 minute and wipe away with dry brush, cloth or swab. Do not leave Prosthetic Power Glue Remover on the skin to avoid potential irritation. Clean the area with mild-soap and warm water after use. If the skin is dry, apply moisturizing lotion.
IMPORTANT NOTE: Prosthetic Power Glue Remover should not be used around the eyes or on mucous membranes like the lips, eyelids or on private areas. Do not freeze. Do not swallow. If swallowed, drink water. In case of eye contact, flush the eye with water.
Optimizes your Epic Effects Make-Up effects
Water based
Does not stain or comes off in water
Used by professional makeup artists in the theatre- and movie industries
This product is handmade and hand-painted and therefore unique. As a result, when compared with similar item numbers, this product can have natural deviations in pattern, colour and shape, which are not considered defects or faults.
We produce our image material in a natural environment, where lighting and surroundings can affect colors and contrast. The displayed images may therefore appear different from the product you receive from us.
Measurements are all in cm if not stated otherwise.
Brand:
Epic Effect
Product type:
Effects Adhesive
Maintenance
Store in a dark and cool place. Make sure the container is tightly closed.