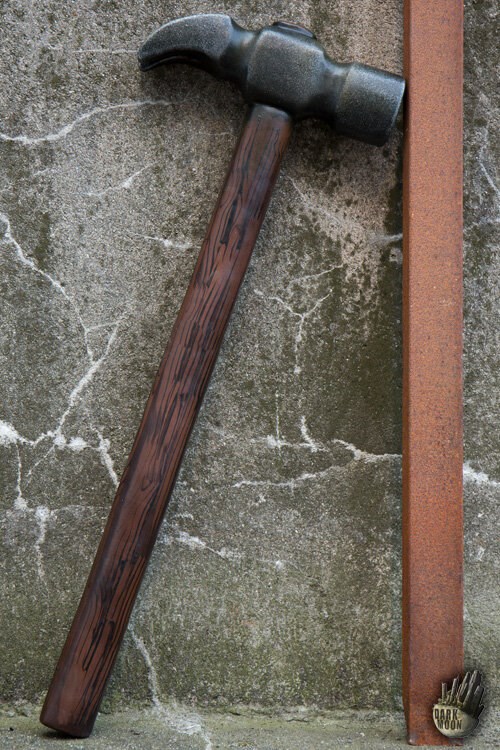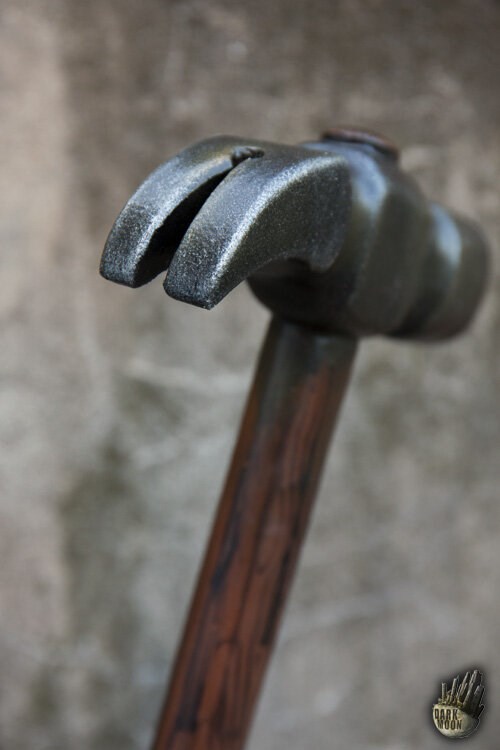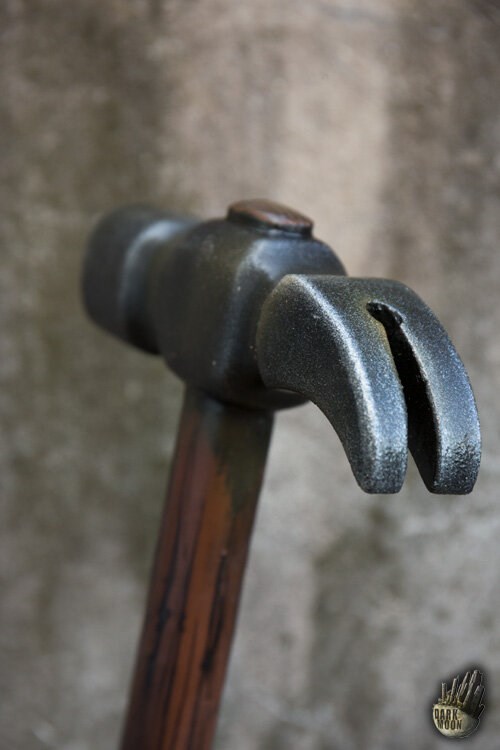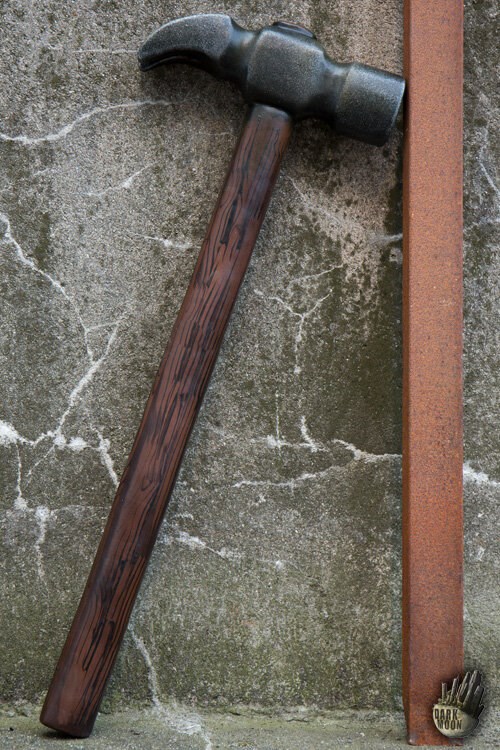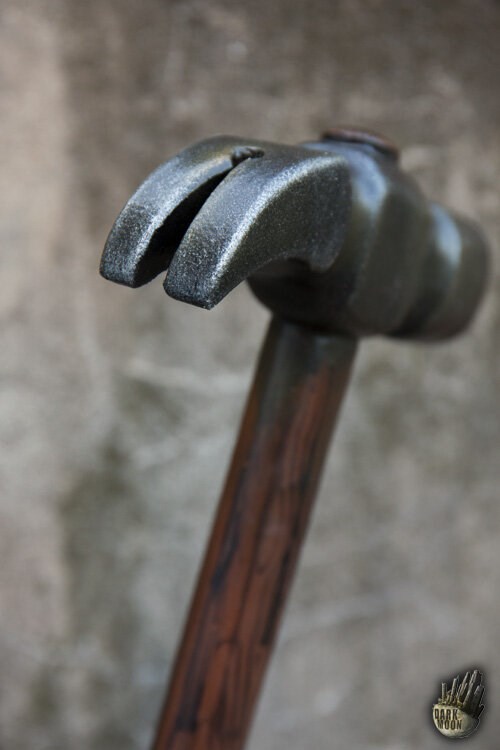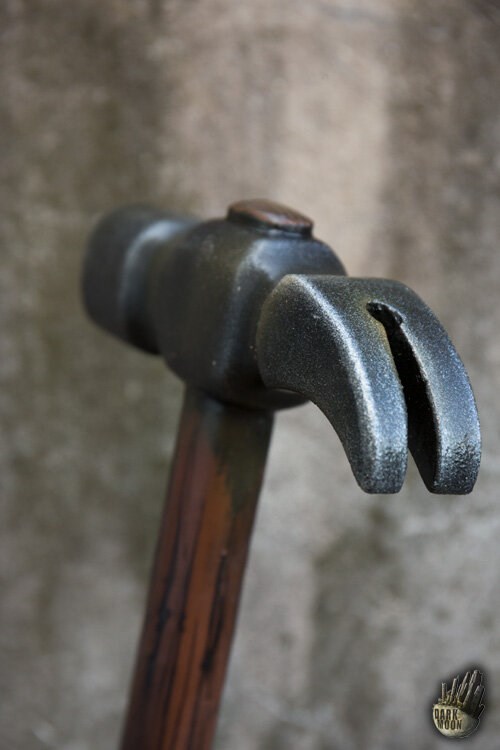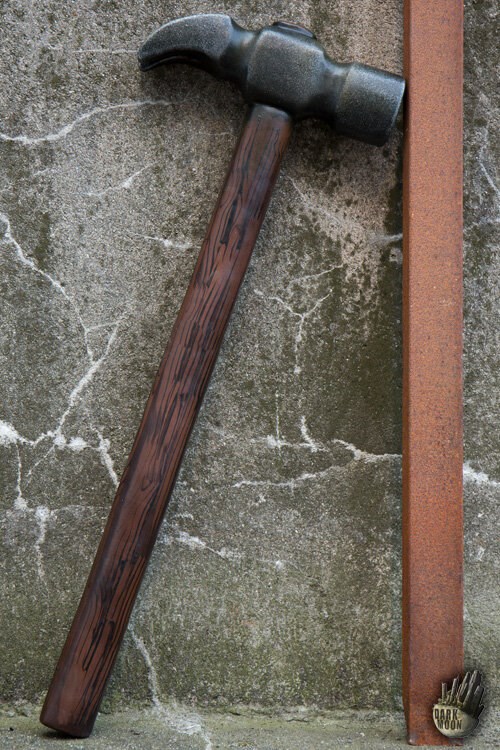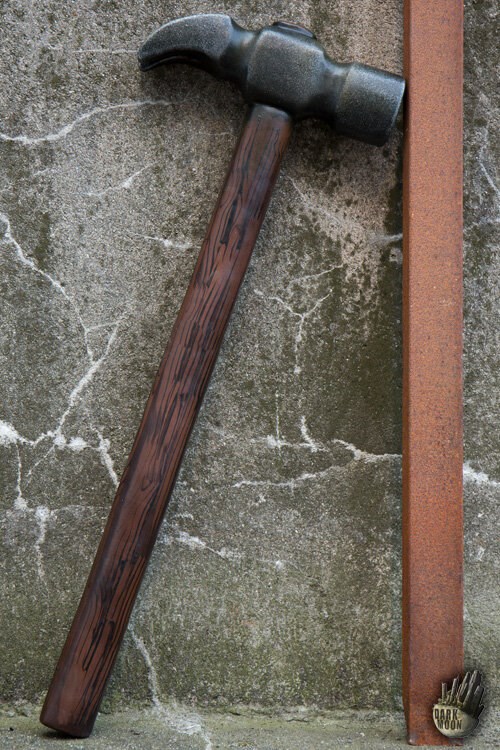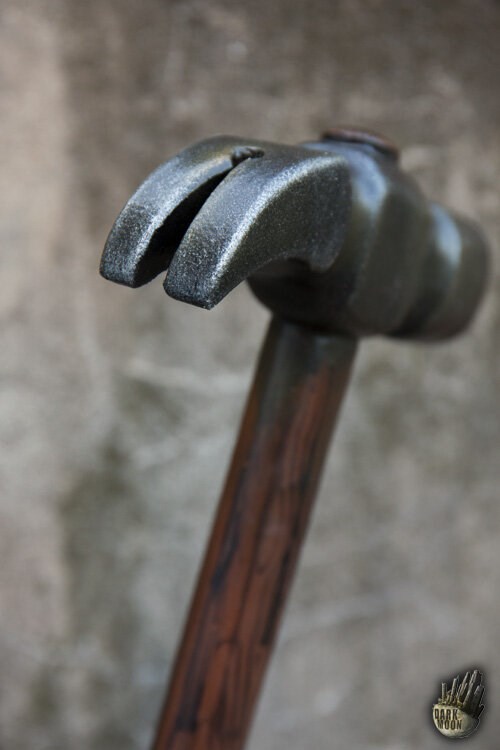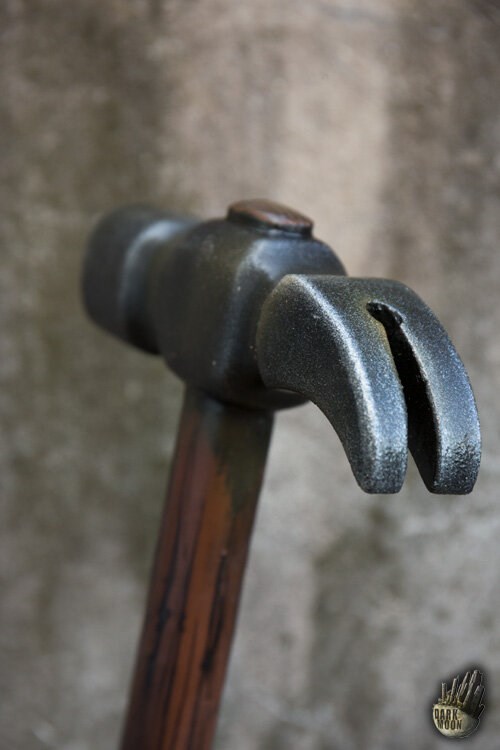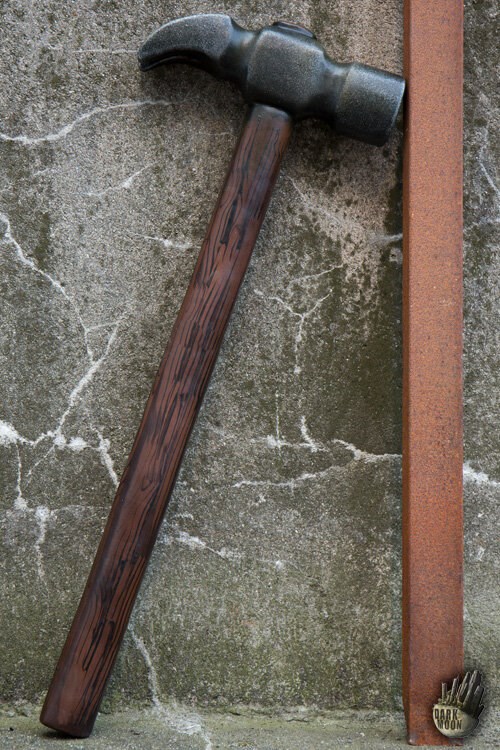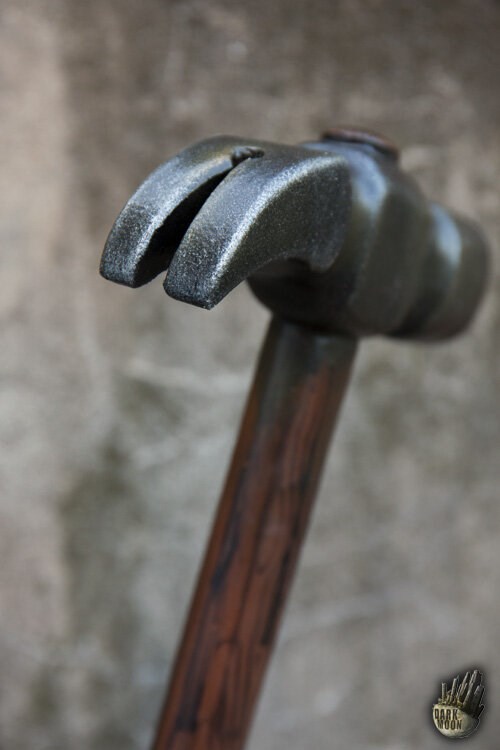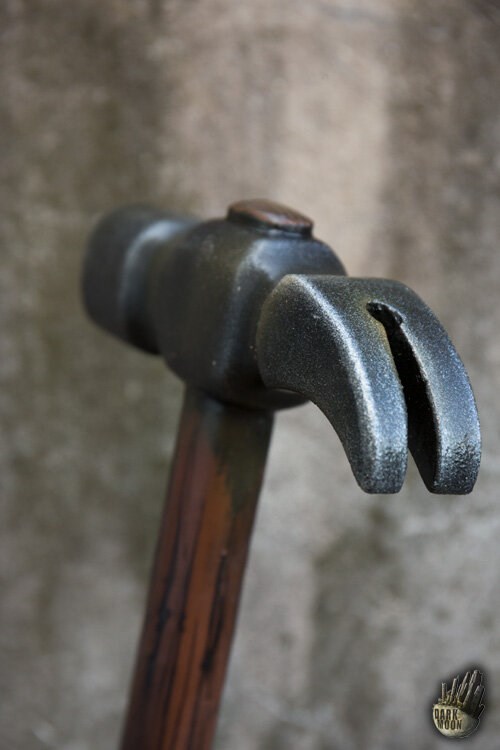 Claw Hammer - 55 cm
SKU: Choose variant, Old SKU: Choose variant
SKU: {{chosenVariant.variantSku}}{{chosenVariant.oldVariantSku ? (', Old SKU: ' + chosenVariant.oldVariantSku) : '' }}
Dark Moon, Sovereign
In Stock
Available
(choose variant)
LOG IN to see prices and add to your cart
Description

Fitting

Quality

Technical Details
The Toolbox Classic
Epic Armoury's Claw Hammer is a 55 cm foam imitation of an everyday workshop hammer, typically used for driving or pulling nails from wood. Hammers like this have been used since even before the 1600s--specifically seen in an etching from 1514--so it's perfect for fantasy and modern post-apocalyptic LARPs alike.
Made from foam around an 8 mm solid fibreglass rod and coated in durable latex, this Claw Hammer is safe for your next game or children's theater production. It is designed to provide only light force to your neighborhood friendly zombie, unlike its metal and wood counterpart.
The Claw Hammer has a 48.5 cm grip, hand painted to look like real wood grain, and a 19 cm head that curves into a V-shaped claw. The head is 5 cm across and is also hand painted with a metal-like finish. While it is great as a carpenter's prop, we also feel this product works as a great impromptu weapon against radioactive beasts and raiders! It's always handy to have something like that lying around.
A Woodworker's Tool
This LARP weapon resembles a true, two-piece claw hammer
The claw of a real claw hammer is curved and forked to help pull nails from wood
A framing hammer is another type of claw hammer similar to this one, with a larger head and straighter claw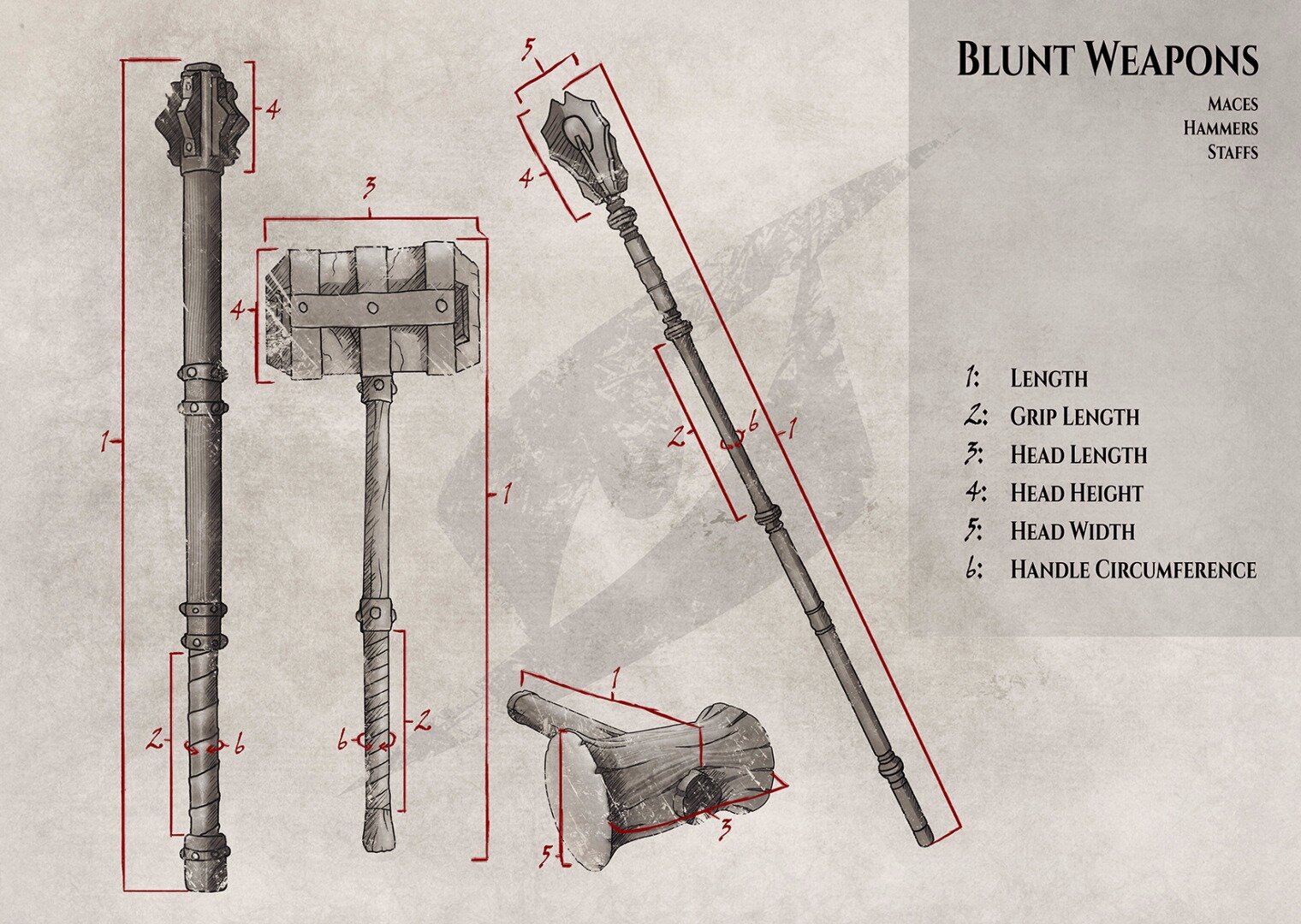 Strong latex coating with a round fibreglass core
Strong Kevlar core tip protection
Made from durable closed cell foam that does not shred
High safety, approved by the top organizations
This product is handmade and hand-painted and therefore unique. As a result, when compared with similar item numbers, this product can have natural deviations in pattern, colour and shape, which are not considered defects or faults.
We produce our image material in a natural environment, where lighting and surroundings can affect colors and contrast. The displayed images may therefore appear different from the product you receive from us.
Measurements are all in cm if not stated otherwise.
Brand:
Dark Moon
Universe:
Sovereign
Product type:
Blunt
Maintenance
All latex-coated weapons need a certain degree of maintenance. For this we recommend using maintenance silicone, which can be purchased separately in the LARP Accessories section. Epic Armoury Maintenance Silicone is an easy, spray-on application, 100% pure and acid-free making it safe to apply. We recommend using Maintenance Silicone on a regular basis. It maintains the latex-coat's flexibility and prevents it from drying out, keeping the product wear and tear resistant.
Store your latex weapons flat or on its pommel--NEVER on its tip. Use a simple sheet or towel lining to prevent it from touching a plastic or rubber surface to prevent your weapon from adhering to other products. Keep your weapons in a cool, dry environment.