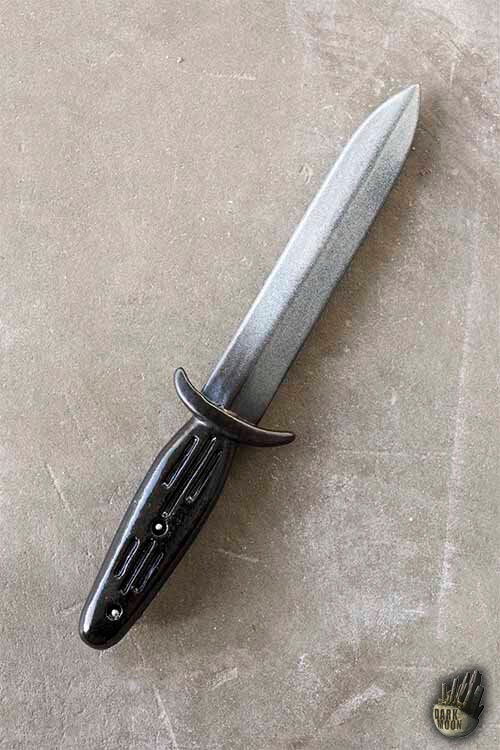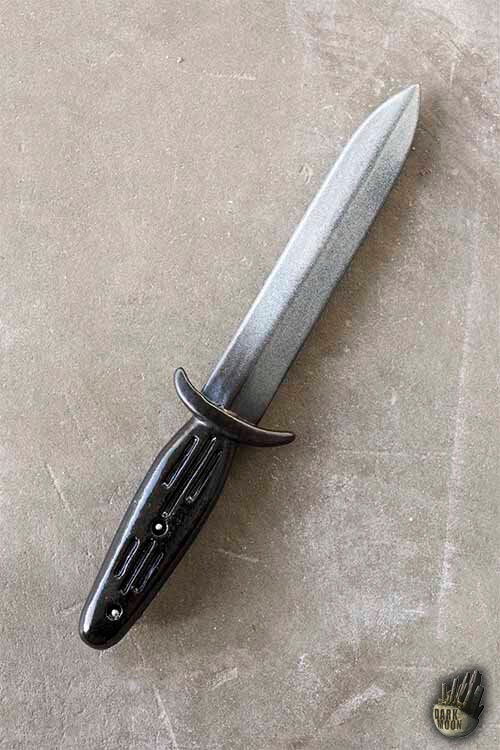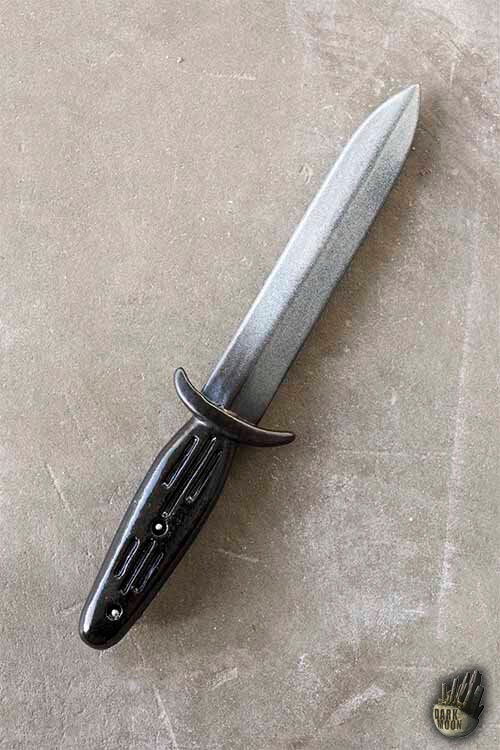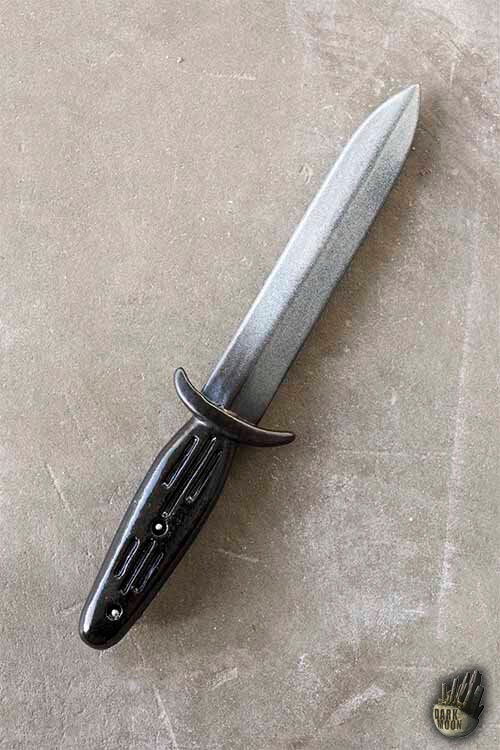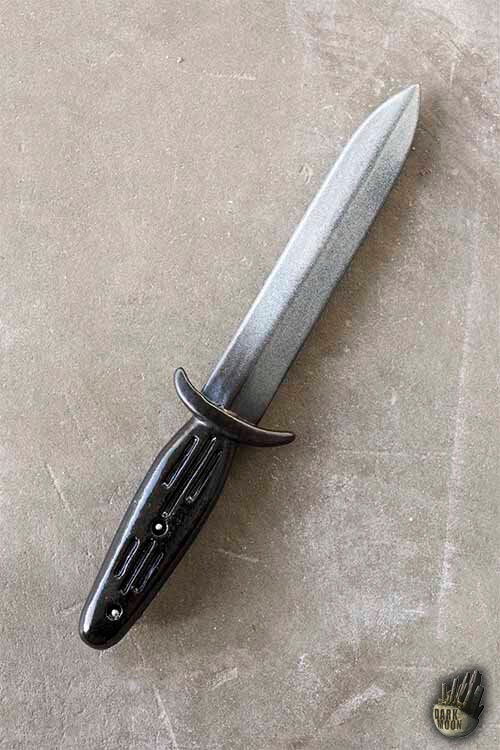 Combat Knife - 35 cm
SKU: Choose variant, Old SKU: Choose variant
SKU: {{chosenVariant.variantSku}}{{chosenVariant.oldVariantSku ? (', Old SKU: ' + chosenVariant.oldVariantSku) : '' }}
Dark Moon
In Stock
Available
(choose variant)
LOG IN to see prices and add to your cart
Description

Fitting

Quality

Technical Details
The trick is never to stay in one place for too long. Inevitably the undead will sniff you out of your hiding hole, and you'll find yourself cornered by an endless sea of flesh-hungry abominations. Unfortunately, while you're on the move, your last encounter emptied the last of your bullets. With an empty gun you're defenseless.
You take refuge in an abandoned police station, looking for a new weapon. Most people have thought the same thing, because the place is picked clean. You are lucky, however, as you stumble upon an overturned desk. Beneath the mess you find a Combat Knife wedged in the head of a decaying zombie. You pull the knife from the now unanimated corpse, taking a closer look at the knife. It's a good find.
DETAILS
Epic Armoury's Combat Knife is a versatile knife and a treasured artefact in the post-apocalypse. Sturdy and dependable, this knife is good for most occasions whether your quarry is fish or zombie. The 20 cm double-edged blade attaches to a 7.5 cm wide curved crossguard, protecting the 12 cm oval grip. The handle is detailed with two small studs, as well as ridging to improve the grip. This Combat Knife is hand painted to look like rubber or plastic found on a modern knife.
Made from durable closed cell foam around a solid fibreglass core and finished with a strong latex coating, you can feel confident that your LARP weapon will provide the safety and appeal you want when crafting your battlefield kit.
HISTORY
Designed for military use, intended for close combat fighting and carried by soldiers for thousands of years
Use diminished after the end of trench warfare
Today, combat knives are usually an auxiliary weapon and utility tool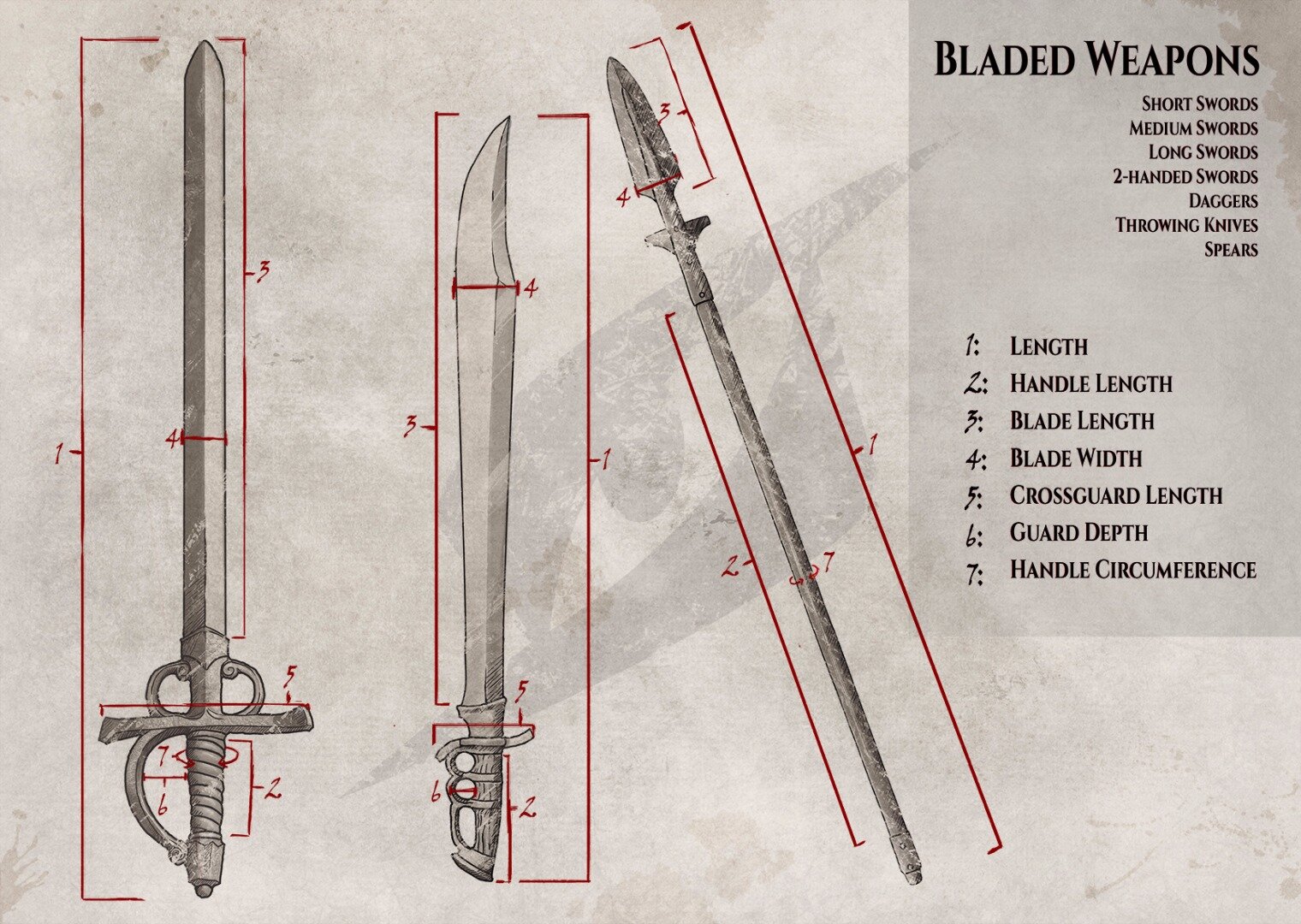 Strong latex coating with a round fibreglass core
Strong Kevlar core tip protection
Made from durable closed cell foam that does not shred
High safety, approved by the top organizations
This product is handmade and hand-painted and therefore unique. As a result, when compared with similar item numbers, this product can have natural deviations in pattern, colour and shape, which are not considered defects or faults.
We produce our image material in a natural environment, where lighting and surroundings can affect colors and contrast. The displayed images may therefore appear different from the product you receive from us.
Measurements are all in cm if not stated otherwise.
Brand:
Dark Moon
Product type:
Dagger
Product type:
Classic, 06 mm Solid Fibreglass Rod
Maintenance
All latex-coated weapons need a certain degree of maintenance. For this we recommend using maintenance silicone, which can be purchased separately in the LARP Accessories section. Epic Armoury Maintenance Silicone is an easy, spray-on application, 100% pure and acid-free making it safe to apply. We recommend using Maintenance Silicone on a regular basis. It maintains the latex-coat's flexibility and prevents it from drying out, keeping the product wear and tear resistant.
Store your latex weapons flat or on its pommel--NEVER on its tip. Use a simple sheet or towel lining to prevent it from touching a plastic or rubber surface to prevent your weapon from adhering to other products. Keep your weapons in a cool, dry environment.