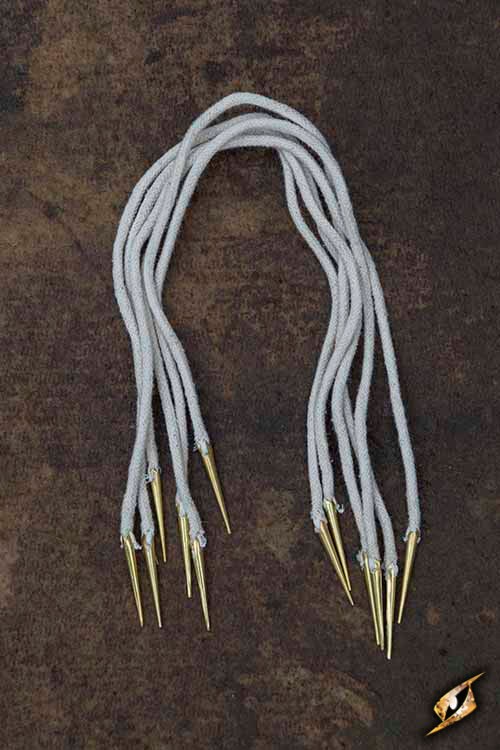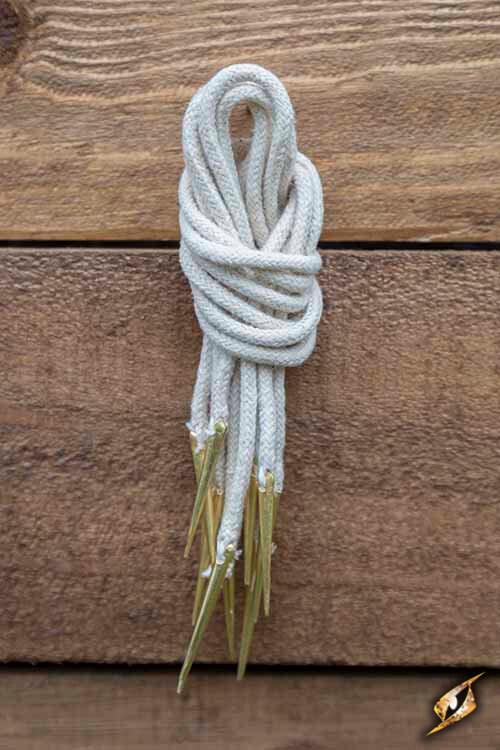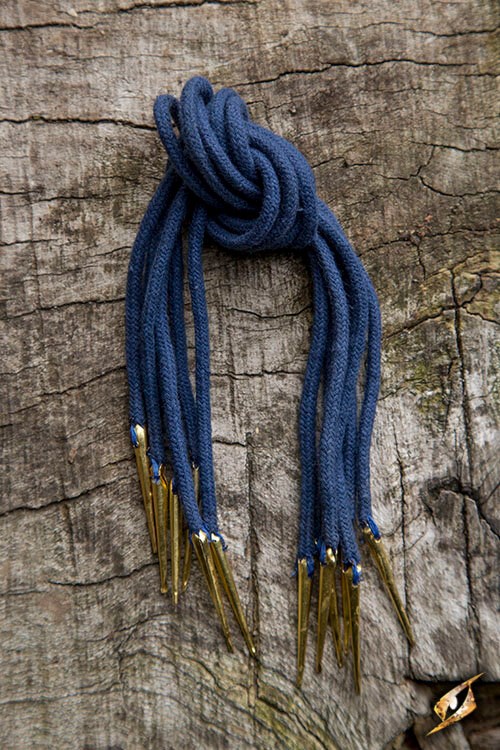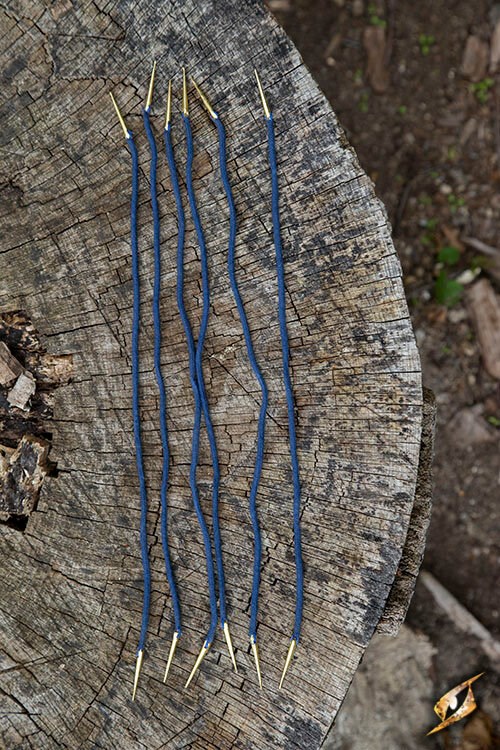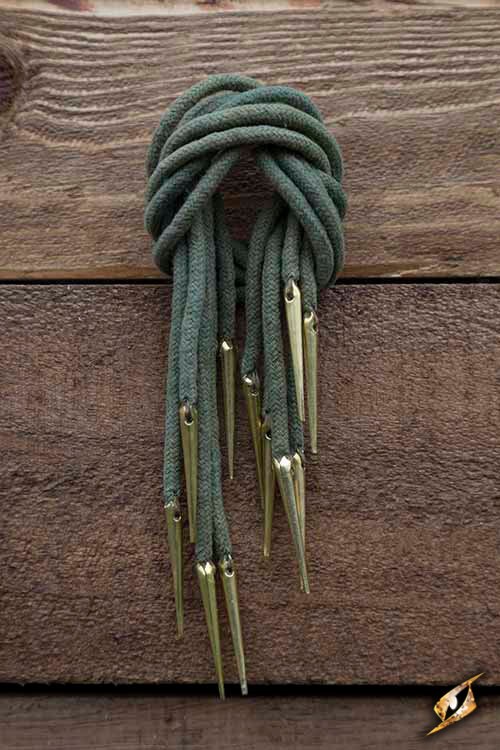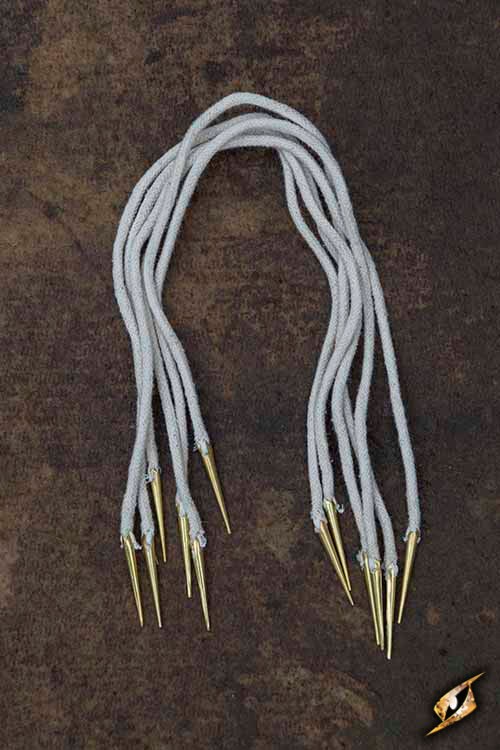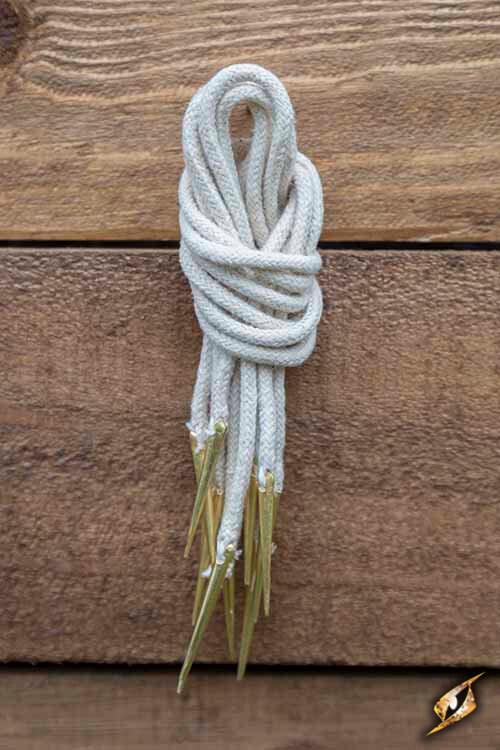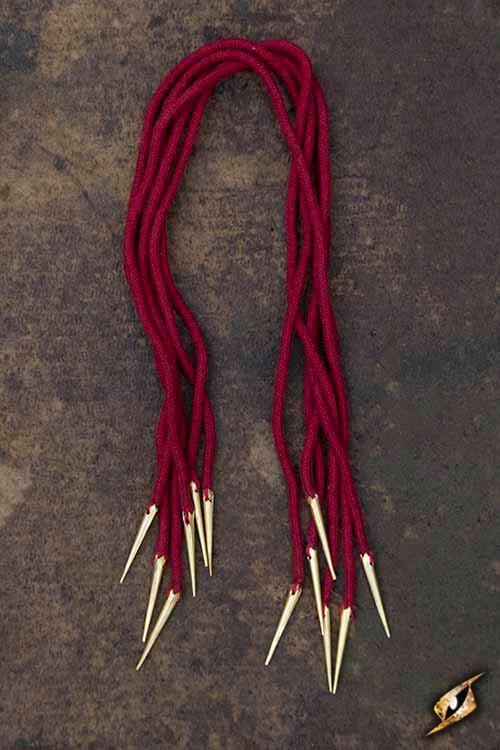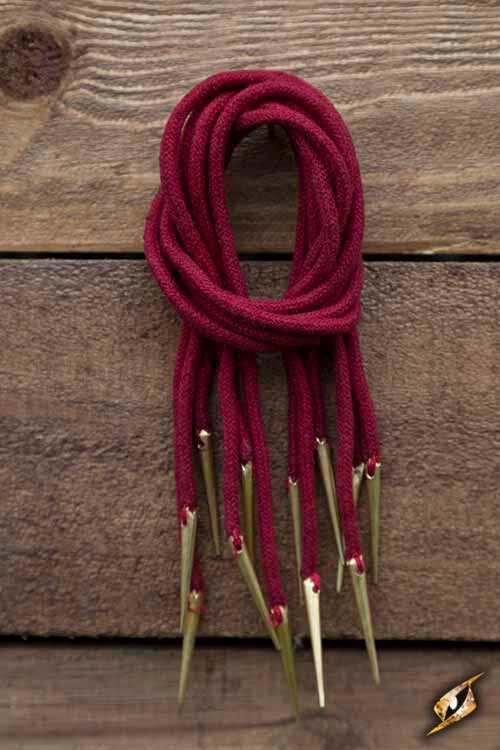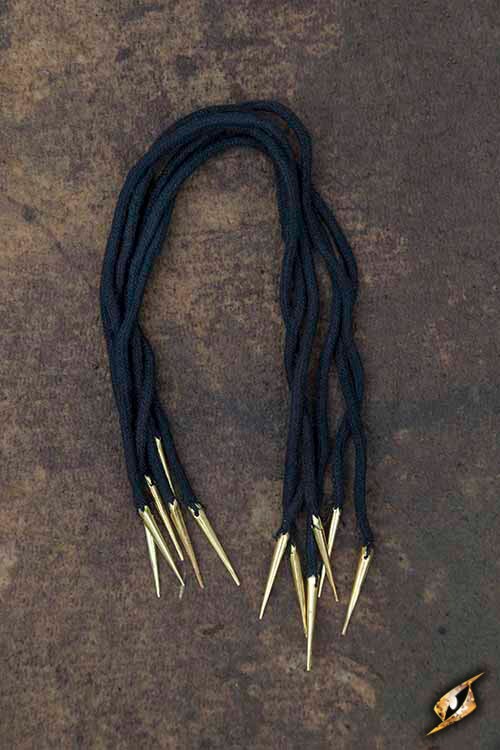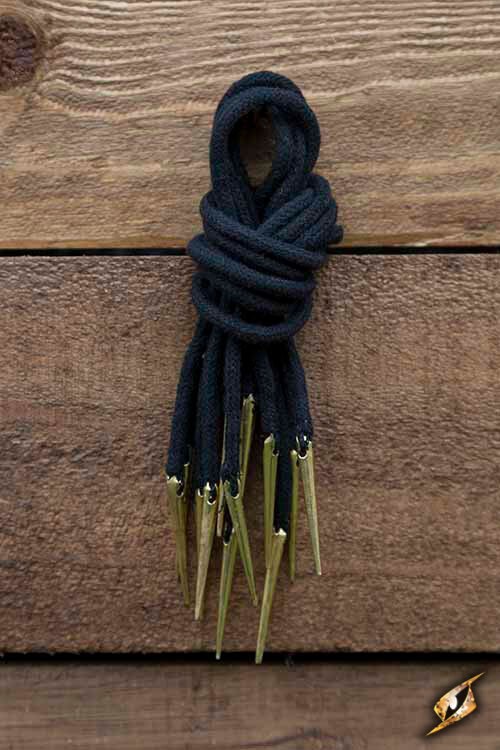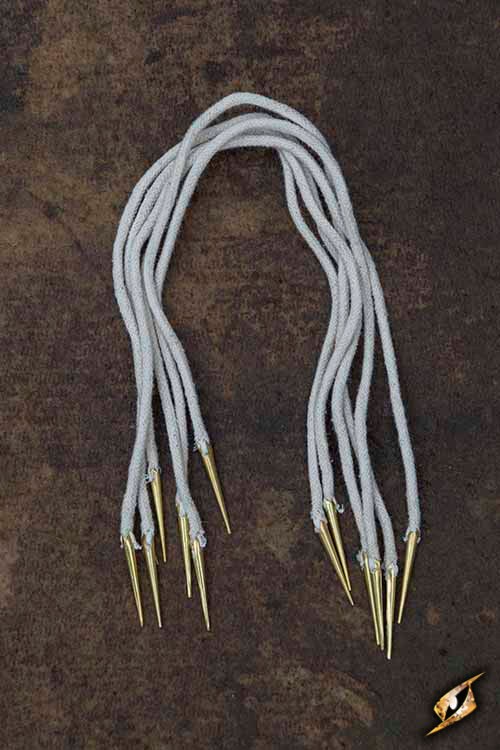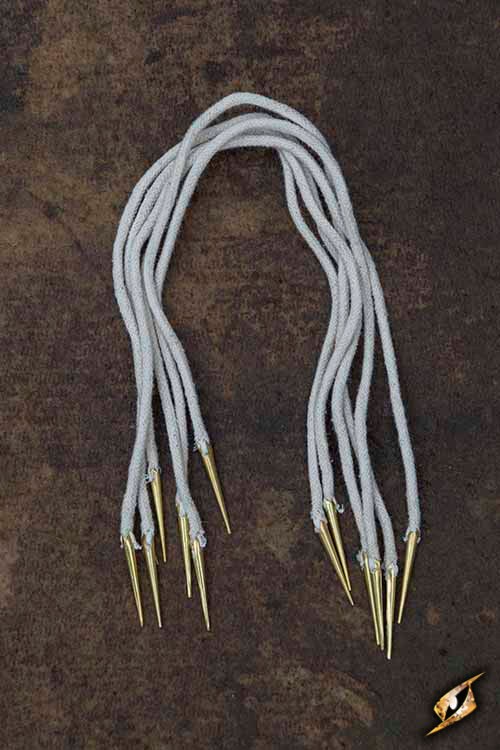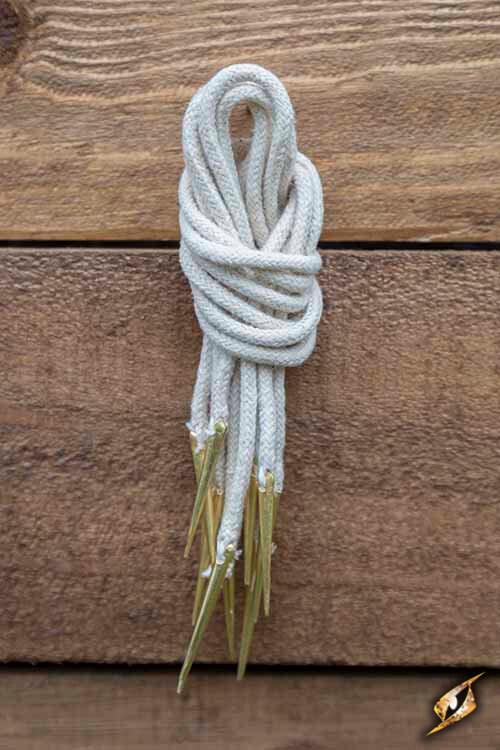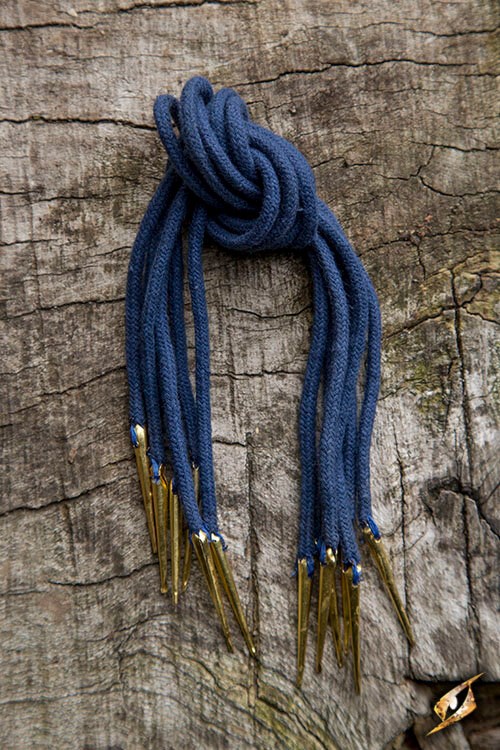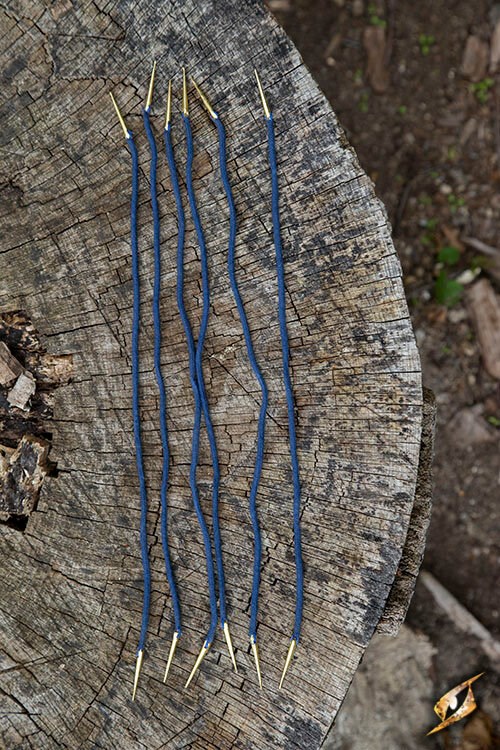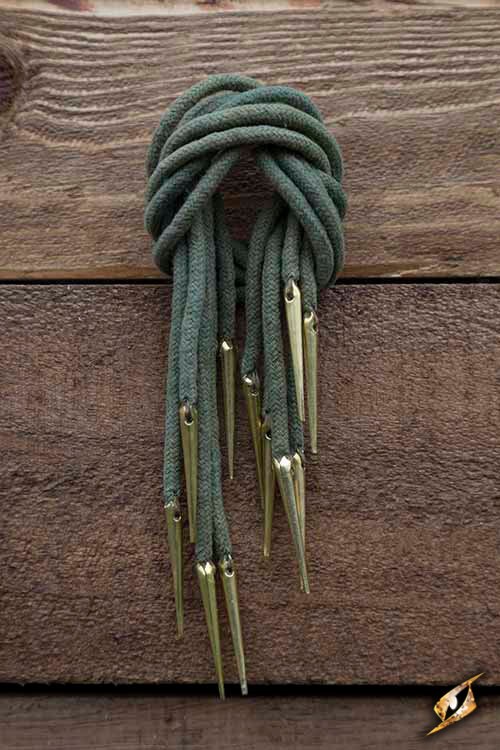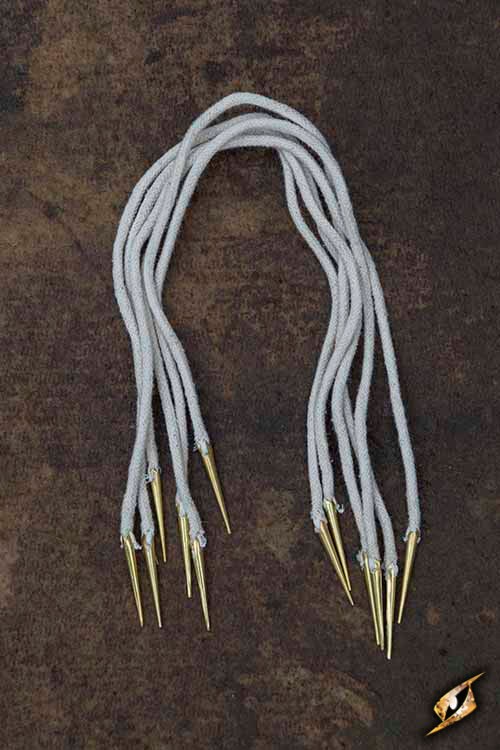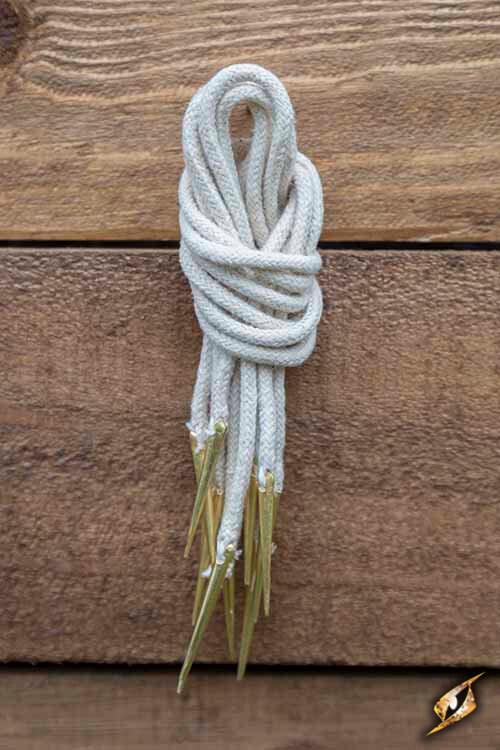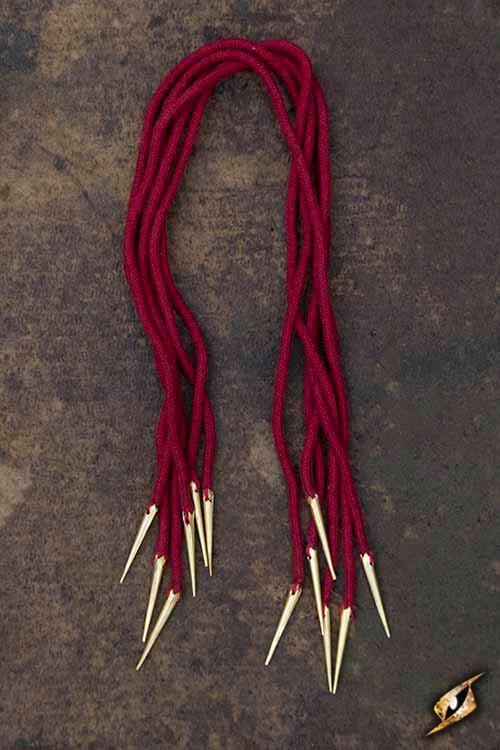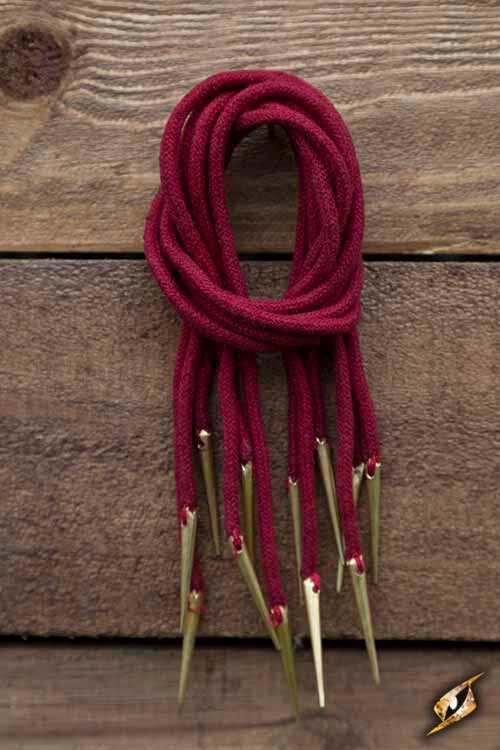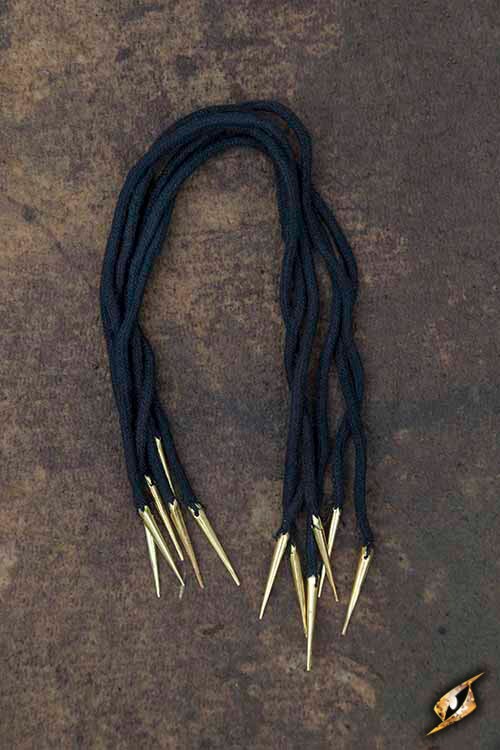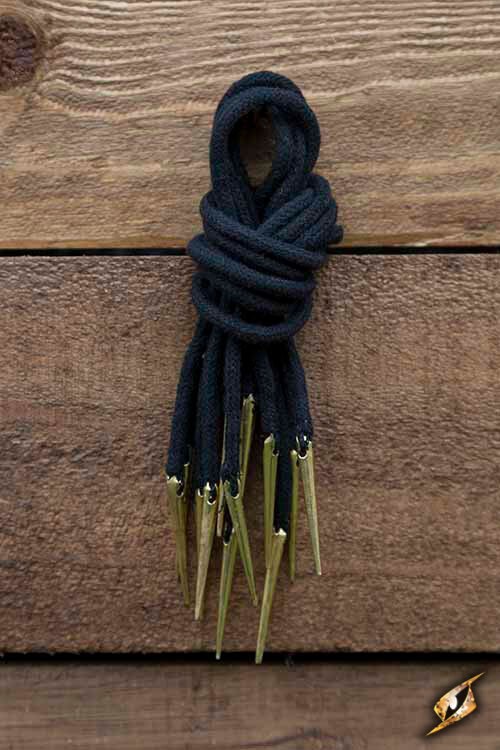 Tie Strings With Points
SKU: Choose variant, Old SKU: Choose variant
SKU: {{chosenVariant.variantSku}}{{chosenVariant.oldVariantSku ? (', Old SKU: ' + chosenVariant.oldVariantSku) : '' }}
Epic Armoury
In Stock
Available
(choose variant)
LOG IN to see prices and add to your cart
Description

Quality

Technical Details
It's been a tiresome day of training, and you've been trapped inside your completely sweat soaked gambeson for the better part of eight hours. The last thing you need as you finally settle onto your cot is to mess with stubborn ties!
Thankfully your Off-White Tie Strings with Points make the lacing process simple, and you untie each individual tie with a quick pull. Within a minute your cloth armour hits the floor, and you can properly collapse onto your pillow. Phew!
Epic Armoury's Off-White Tie Strings with Points is a set of six cloth aiguillette cords designed to easily thread through eyelets on your cloth costume. Each end is securely fastened to a brass tip that makes lacing a breeze, keeps the cloth from unraveling, prolongs the string's lifetime use, and gives your costume a polished look. There are five available tie string colours, so feel free to match or contrast your strings with your costume! For example, use this Off-White version to replace the strings on your Imperial Gambeson, or change up the look on your Tristan Vest by adding a different colour to the seams. It's a great way to make your costume a little more unique.
Available in colours Off-White, Epic Black, Dark Red, Dryad Green, and Dark Blue.
HISTORY
This type of tie is considered an aiguillette, aiglet, or point due to its metal tip
Points were used for practical and decorative reasons since the 16th century
These ties would have been used to hold up armour and close seams along sleeves and jackets
This product is handmade and hand-painted and therefore unique. As a result, when compared with similar item numbers, this product can have natural deviations in pattern, colour and shape, which are not considered defects or faults.
We produce our image material in a natural environment, where lighting and surroundings can affect colors and contrast. The displayed images may therefore appear different from the product you receive from us.
Measurements are all in cm if not stated otherwise.
Brand:
Epic Armoury
Materials:
Cotton
Position:
Accessory
Product type:
Accessory