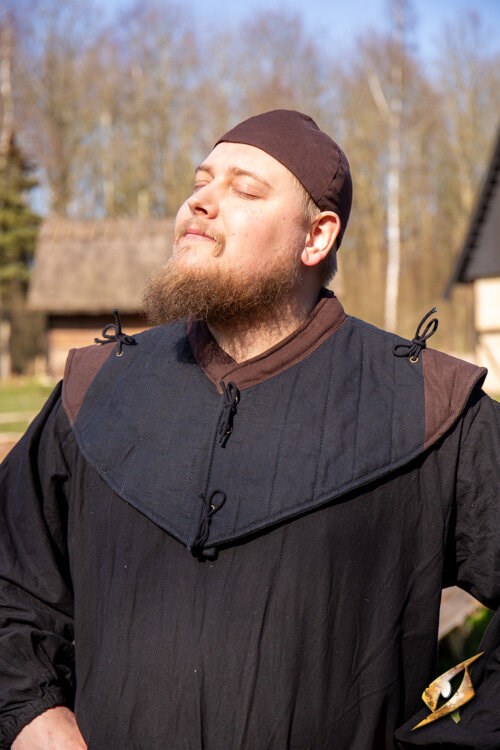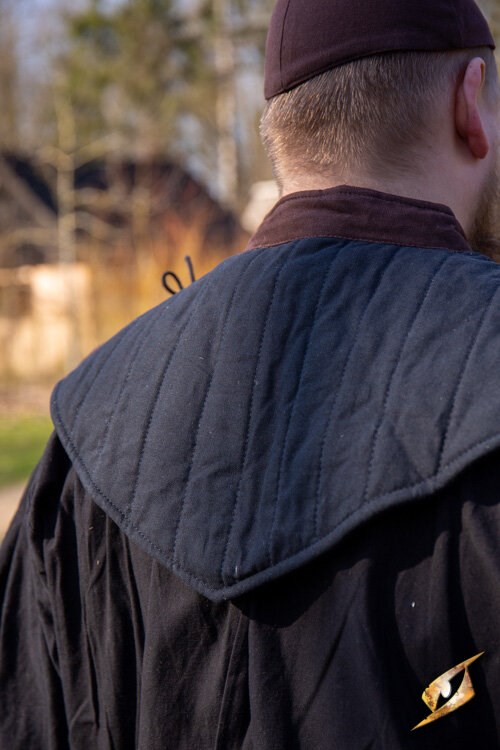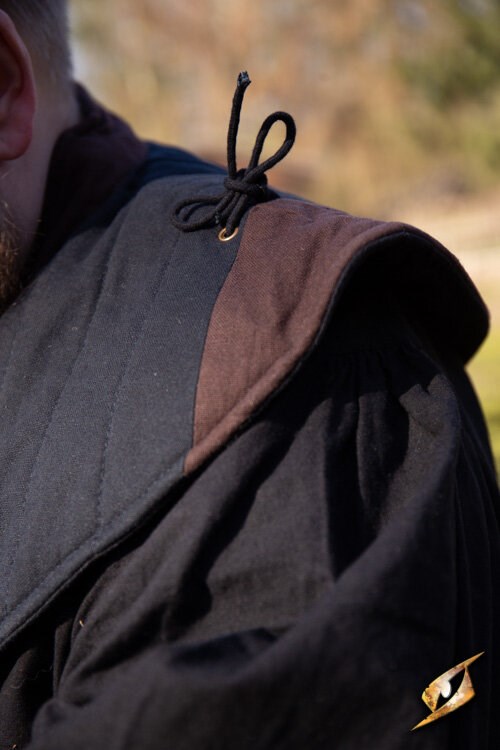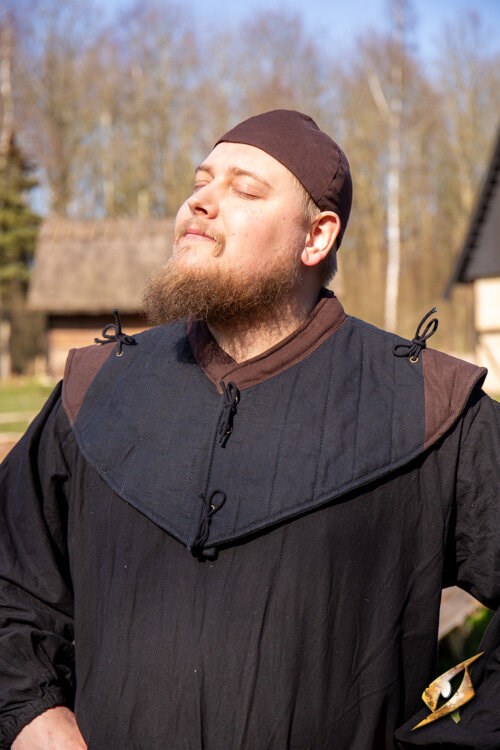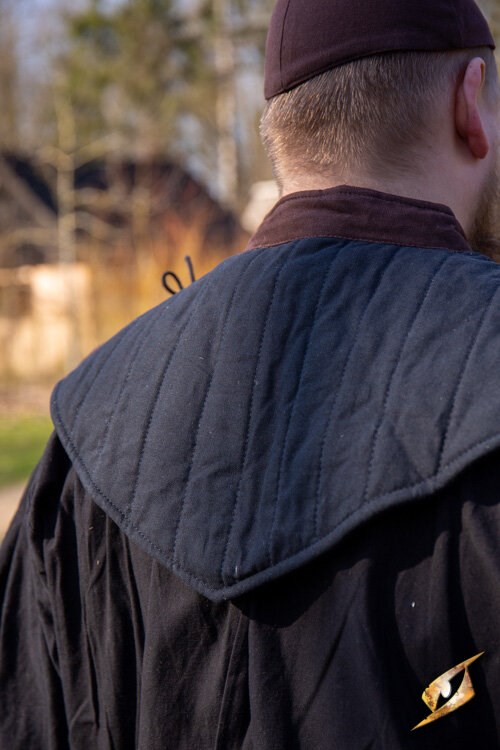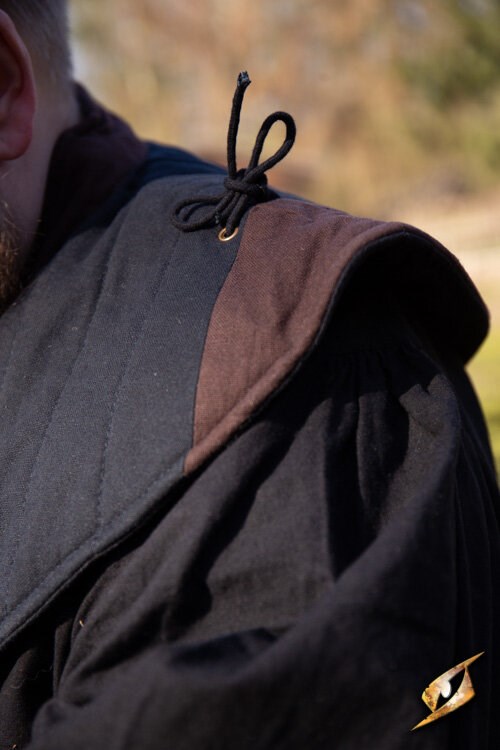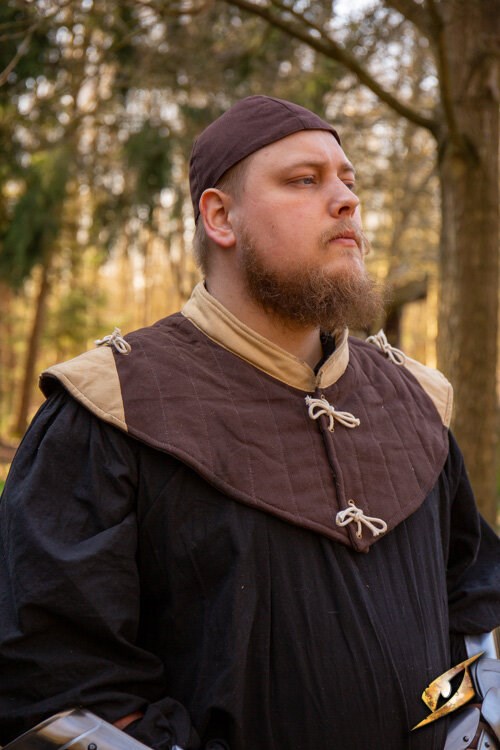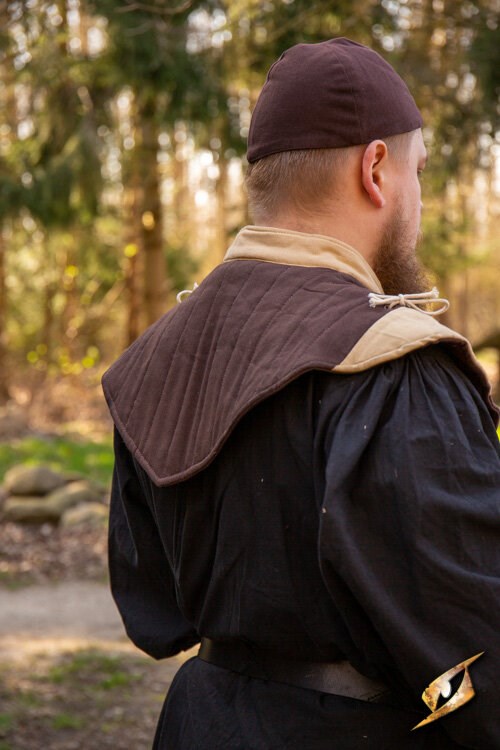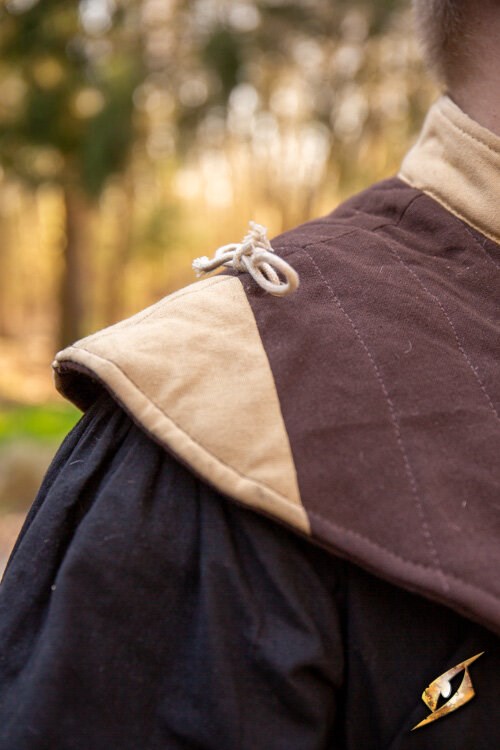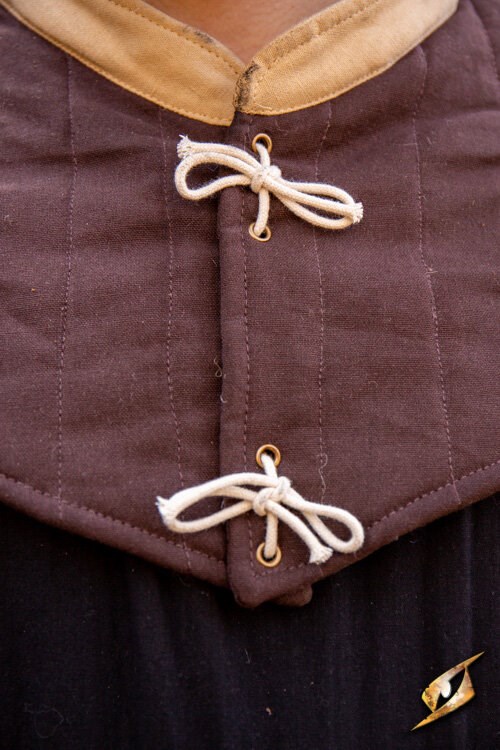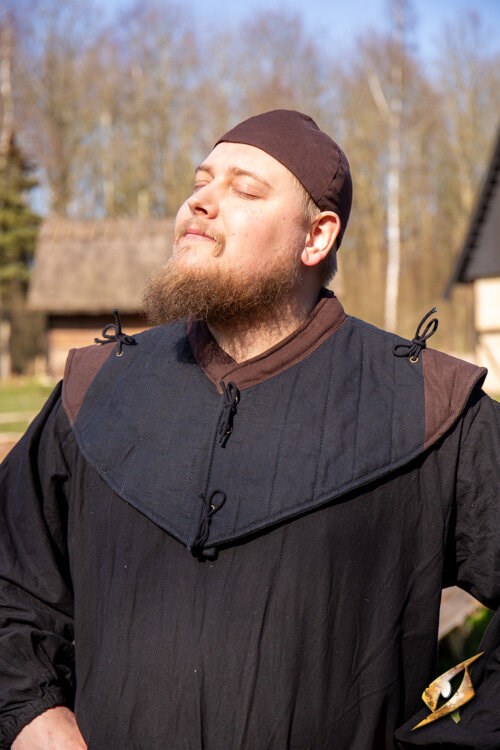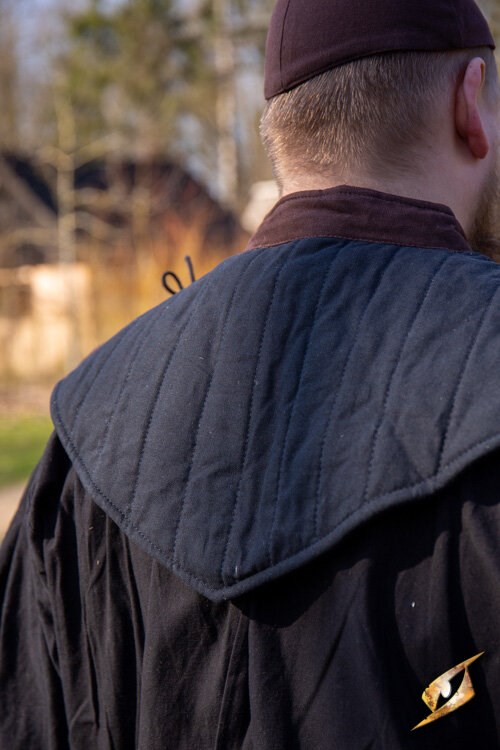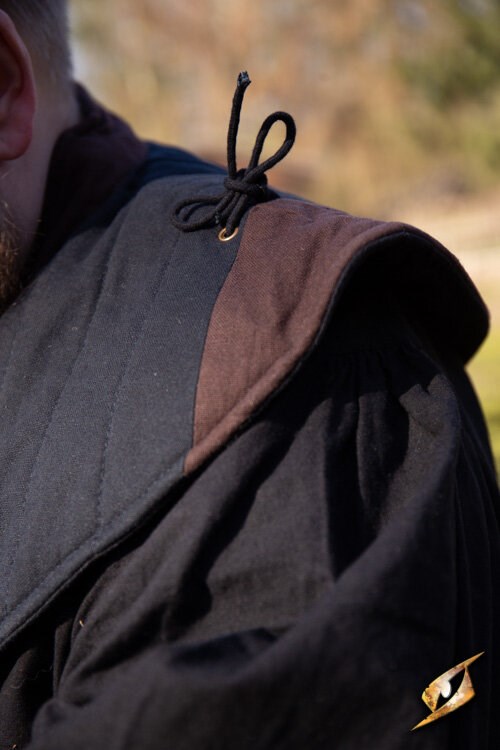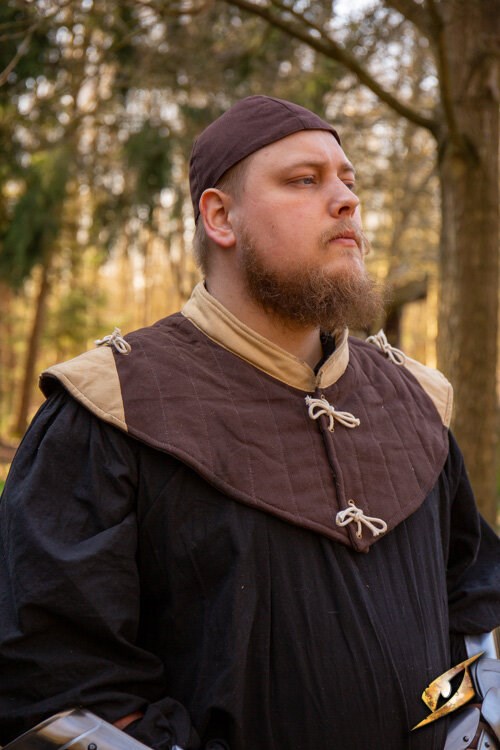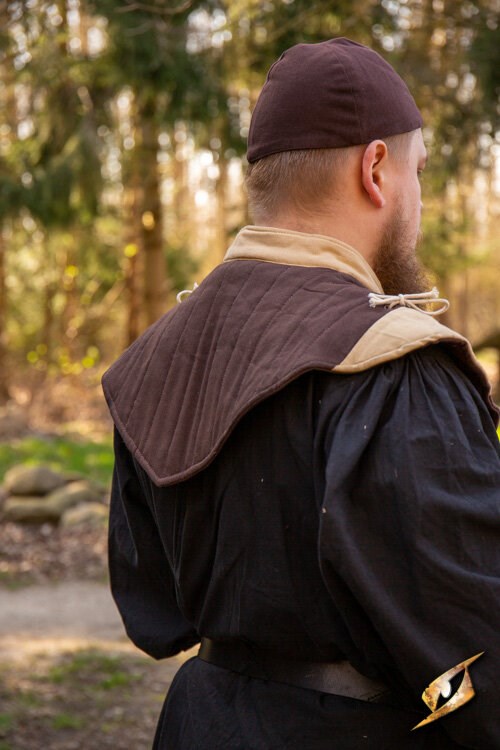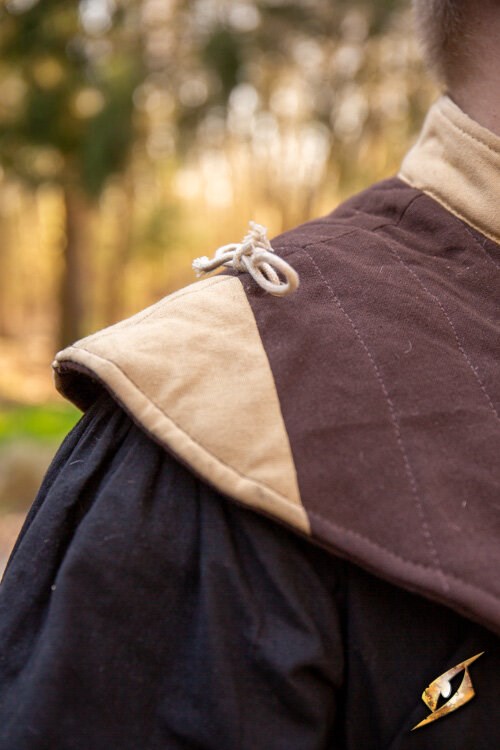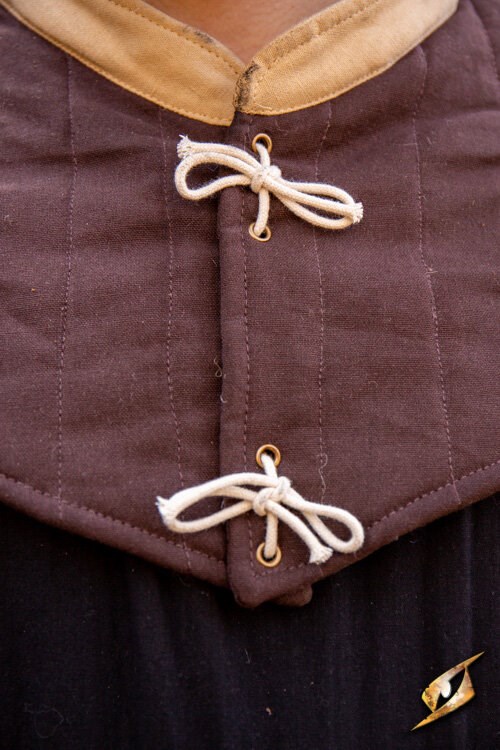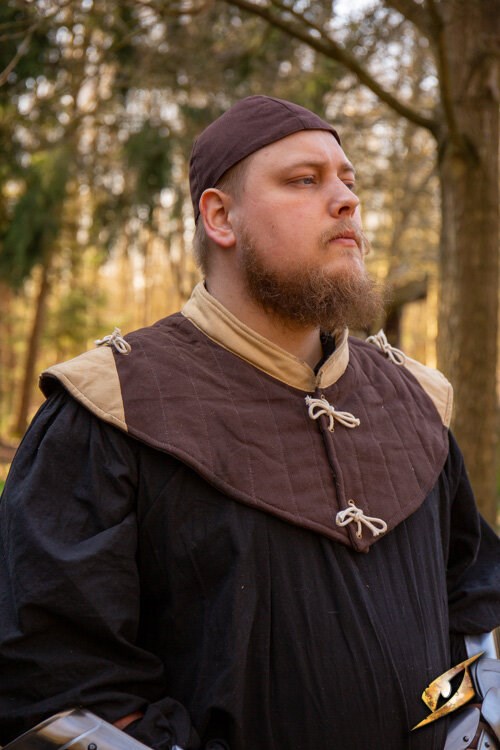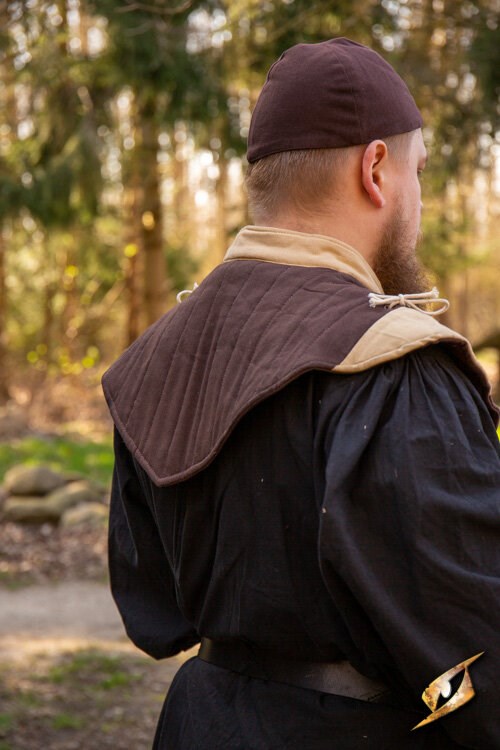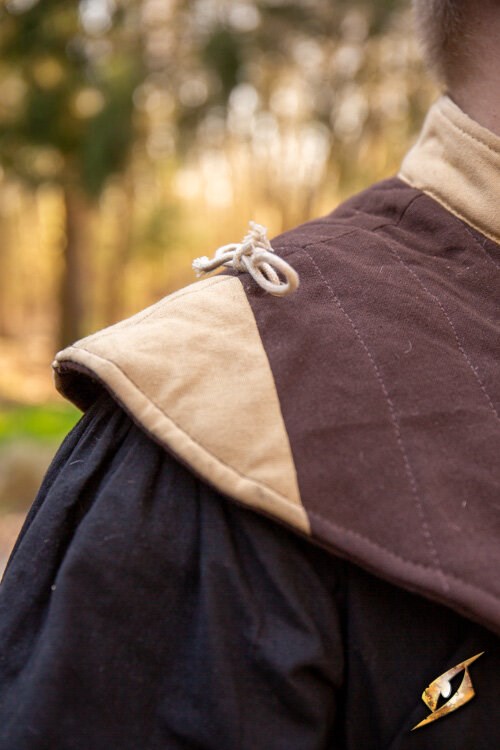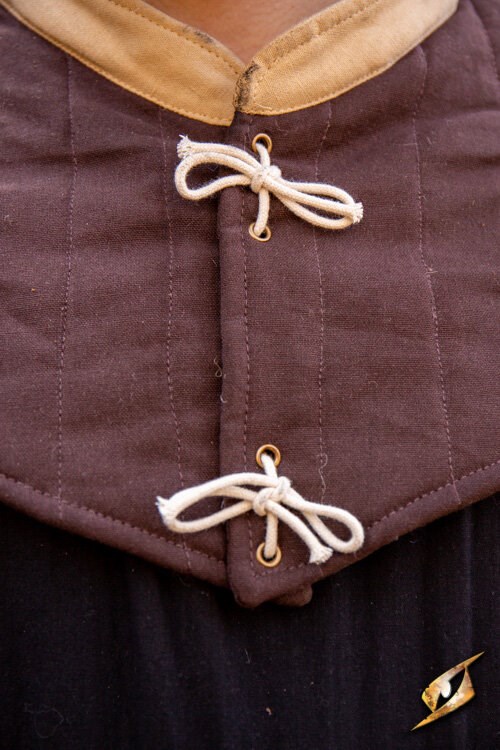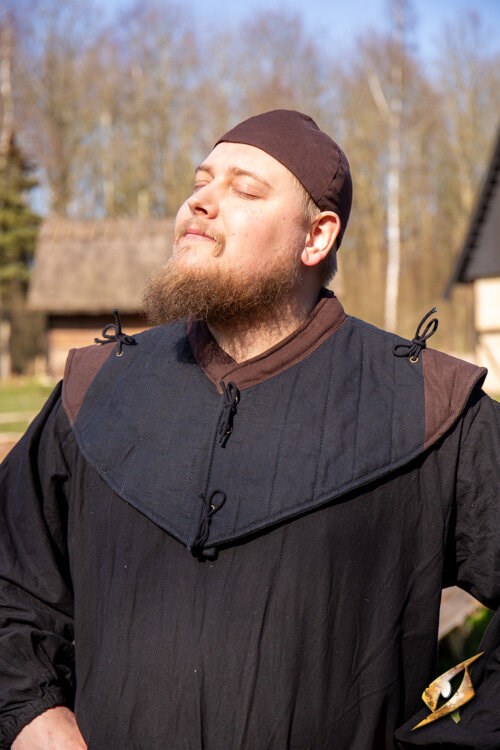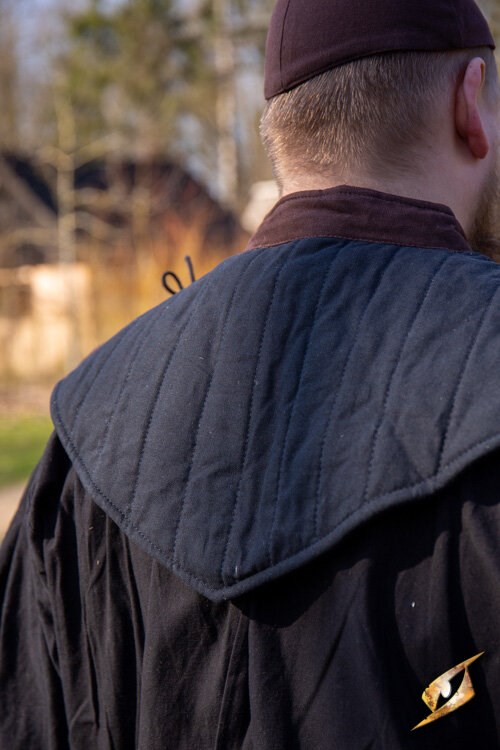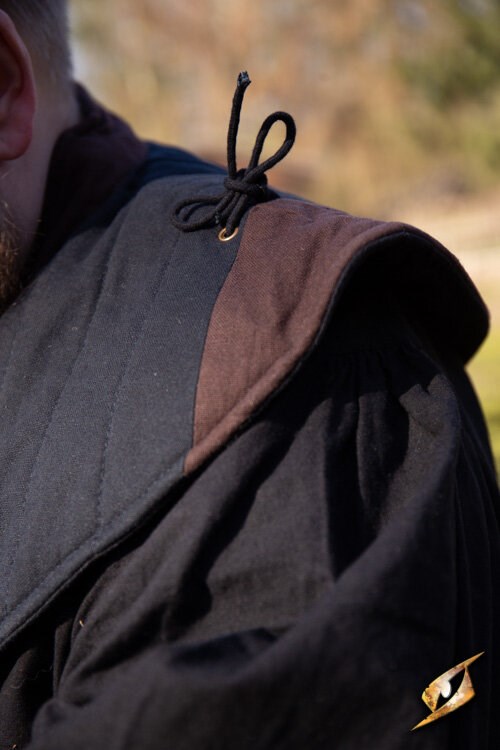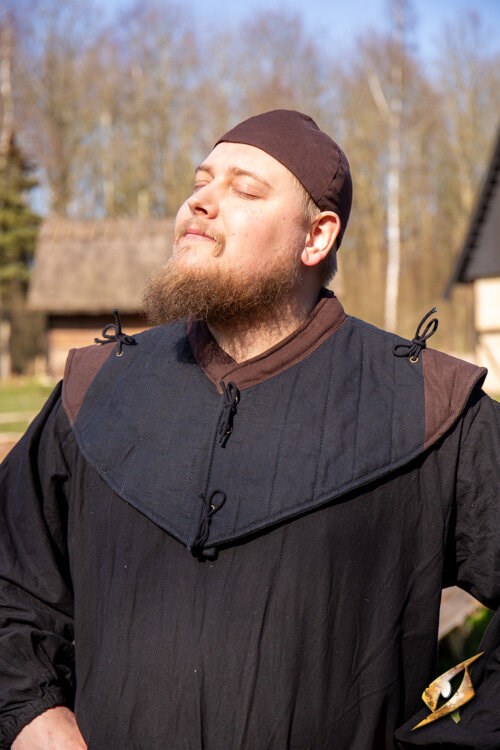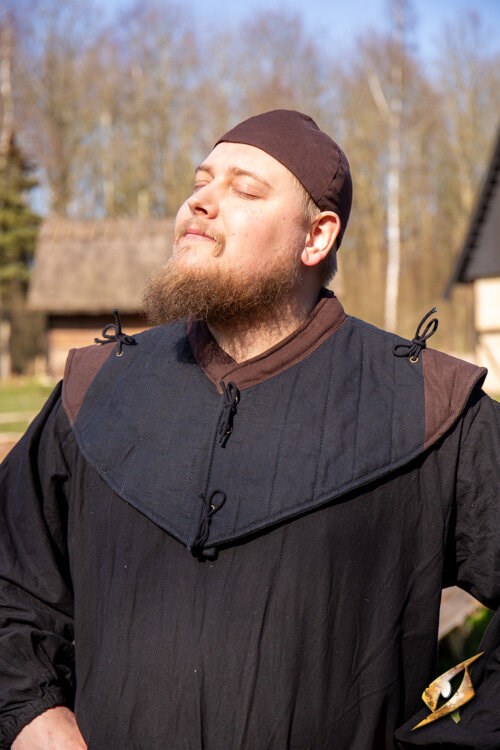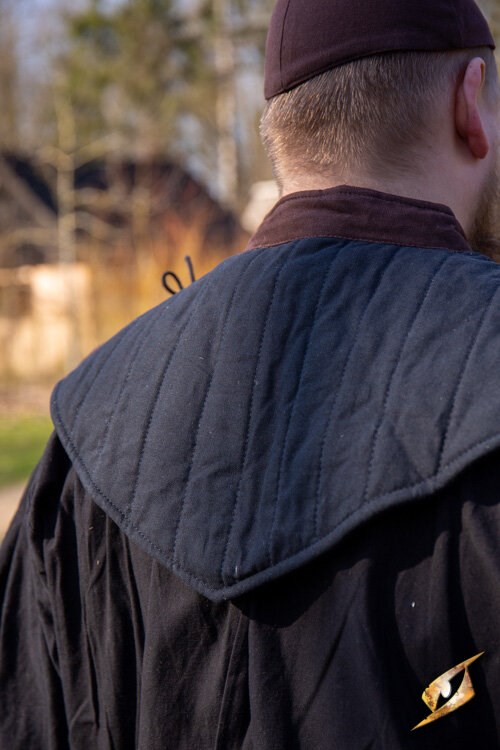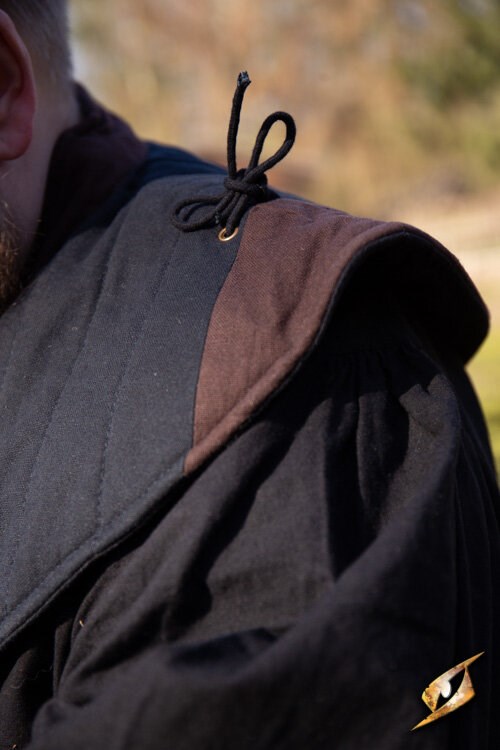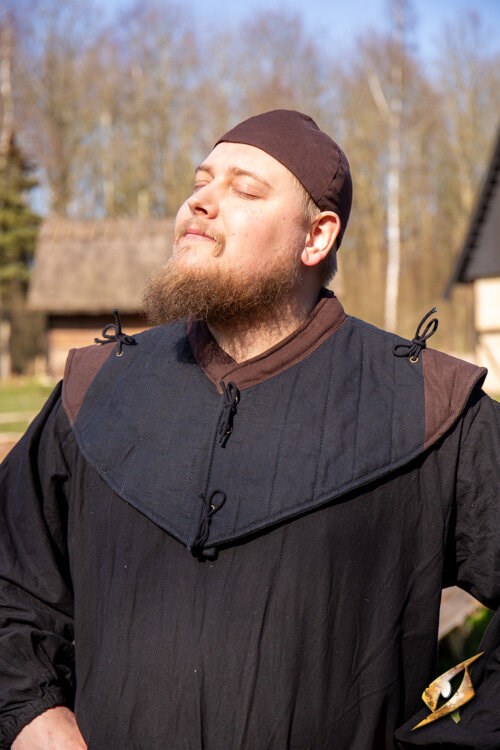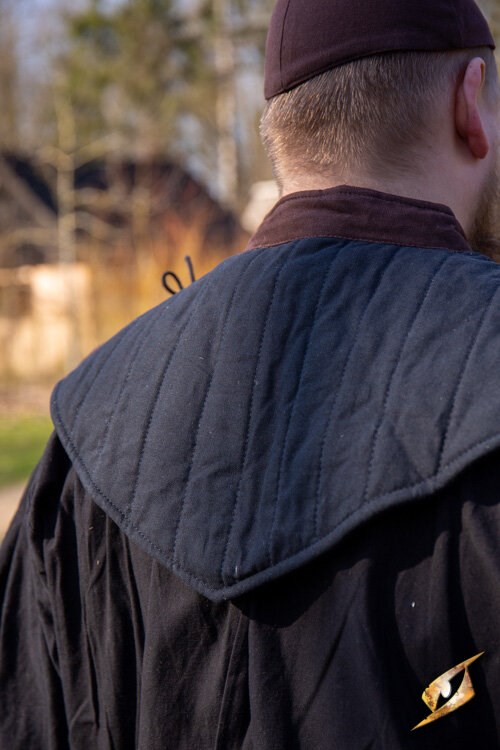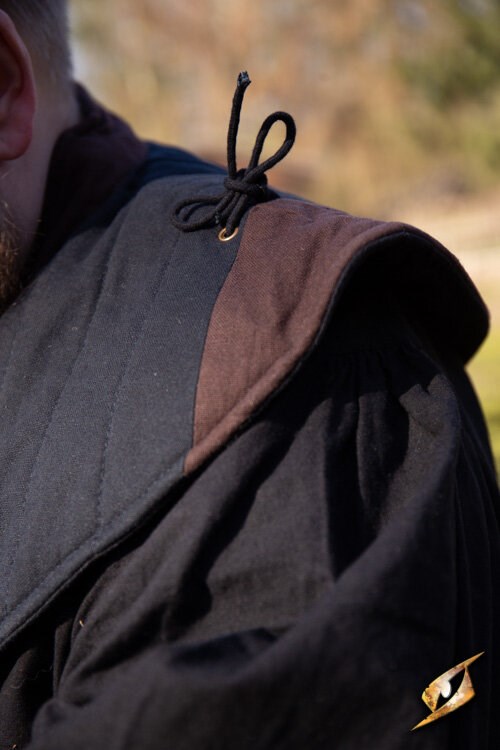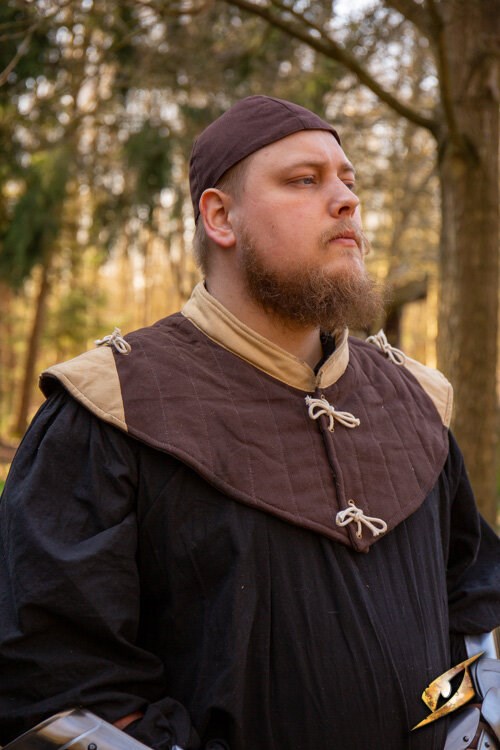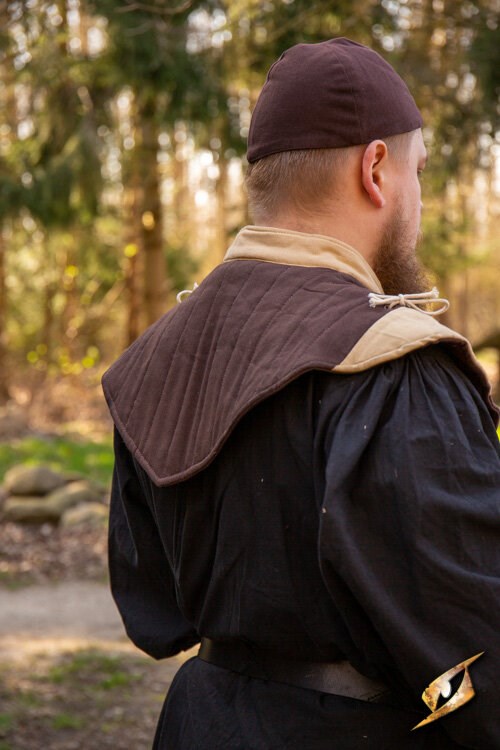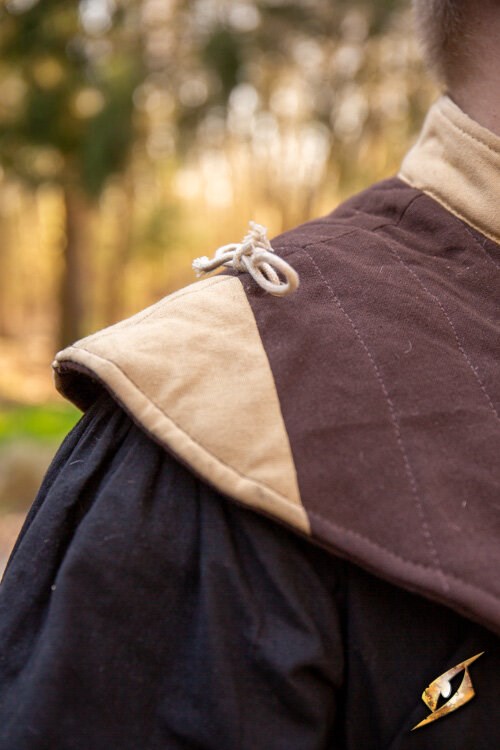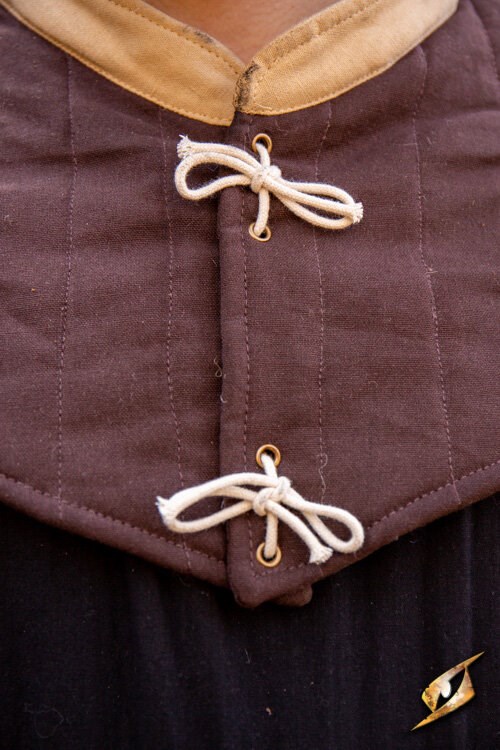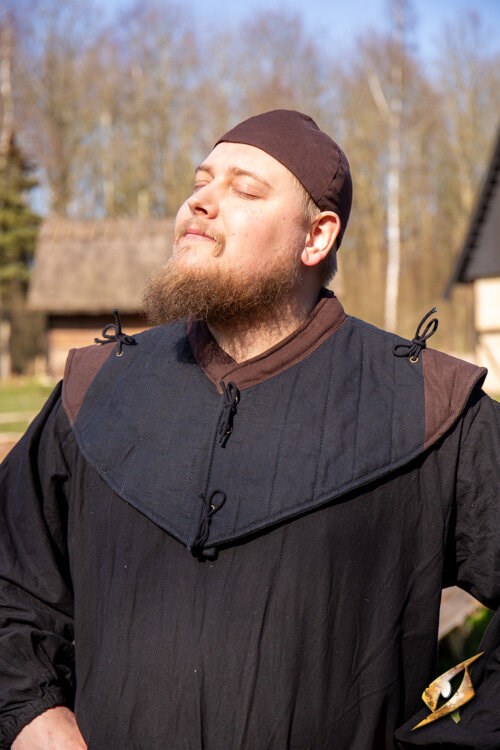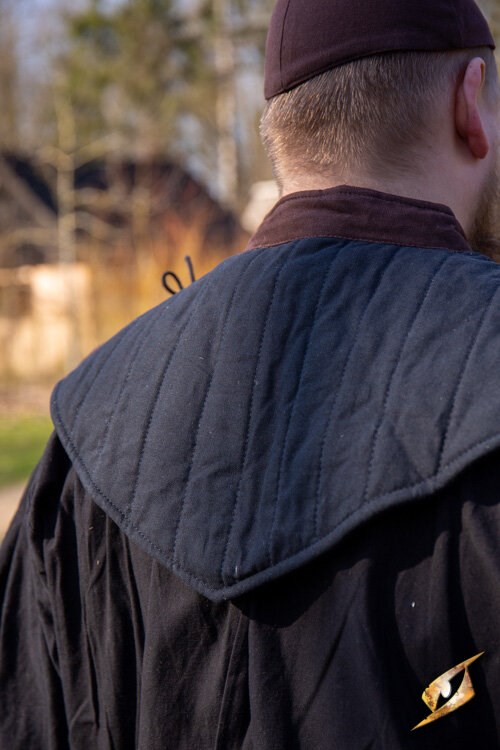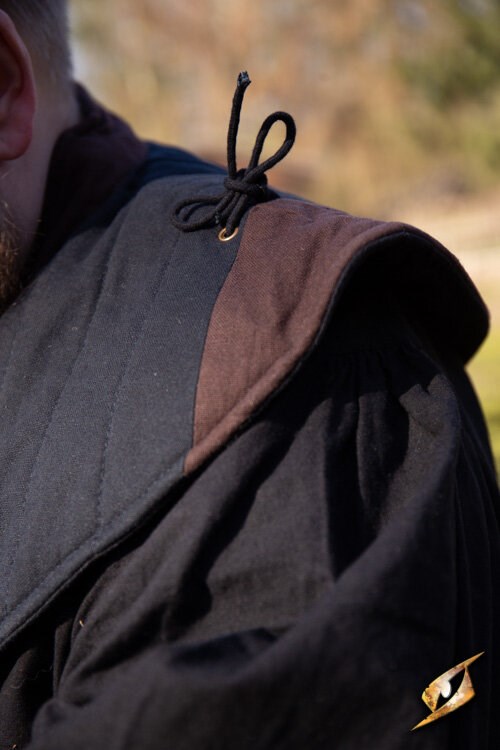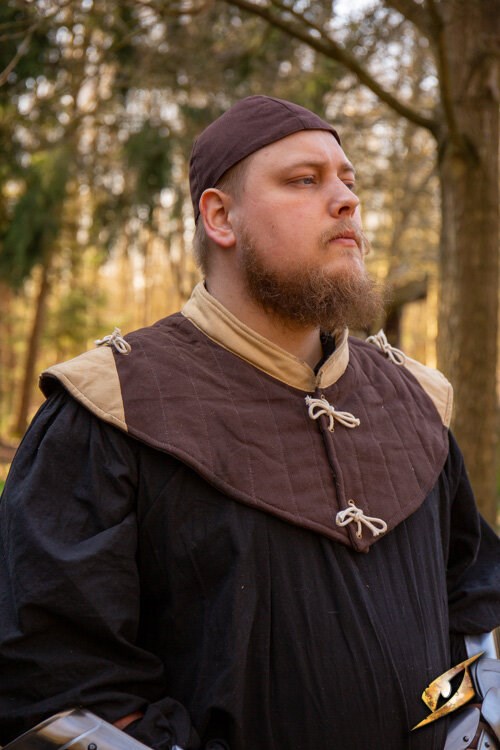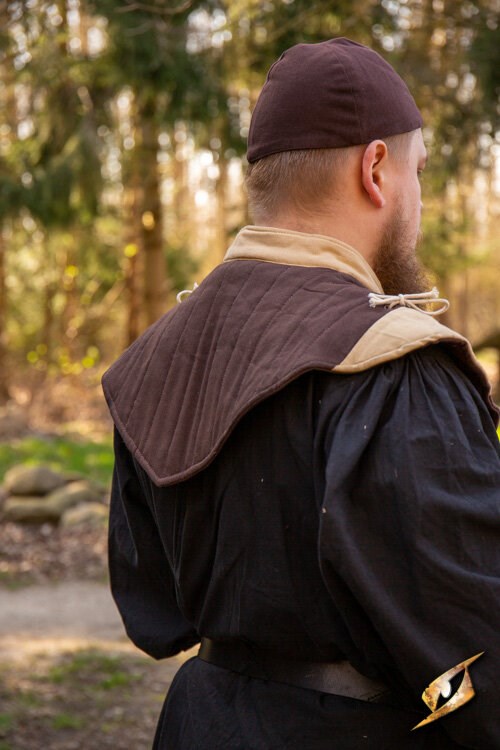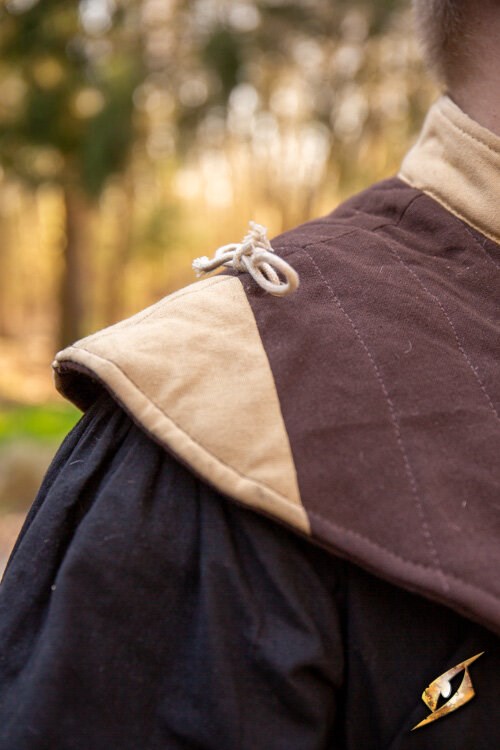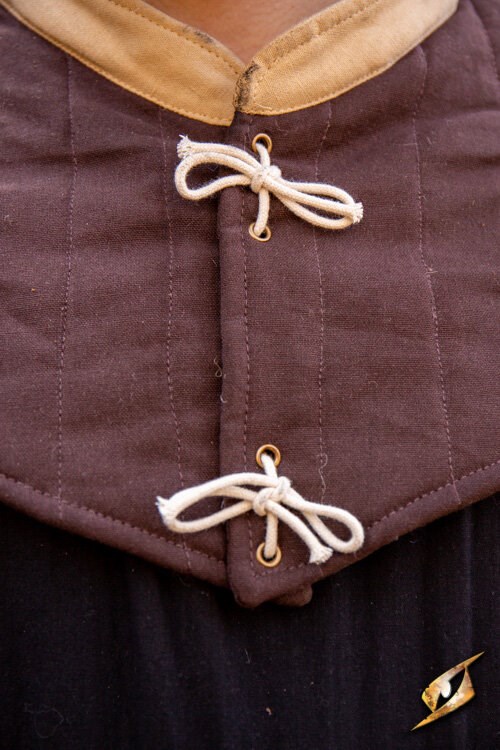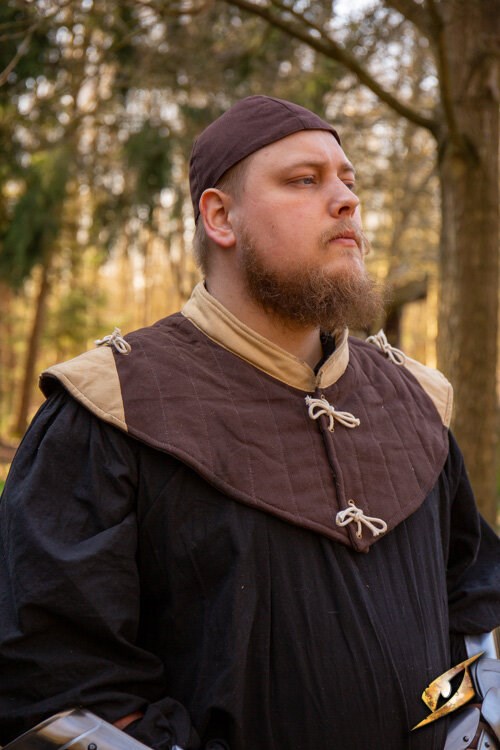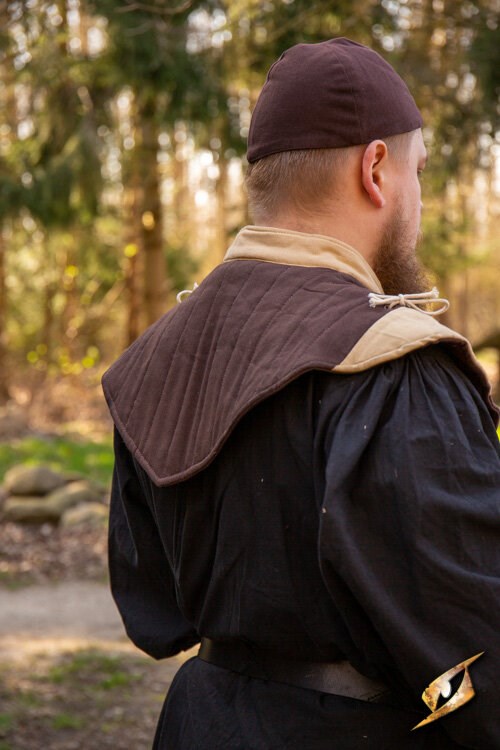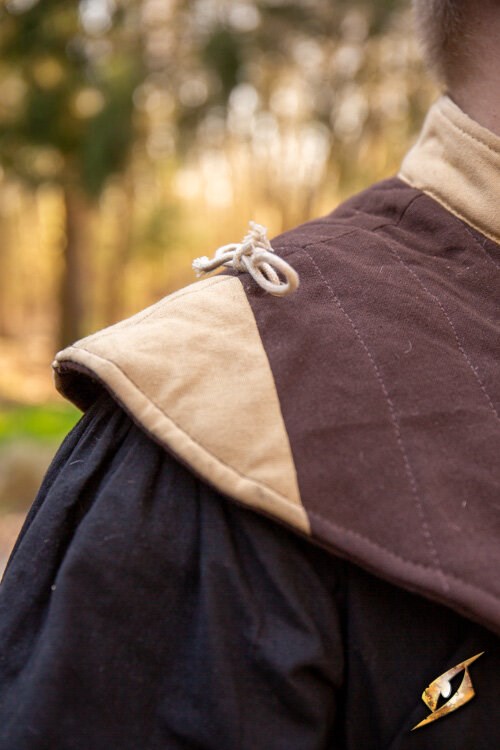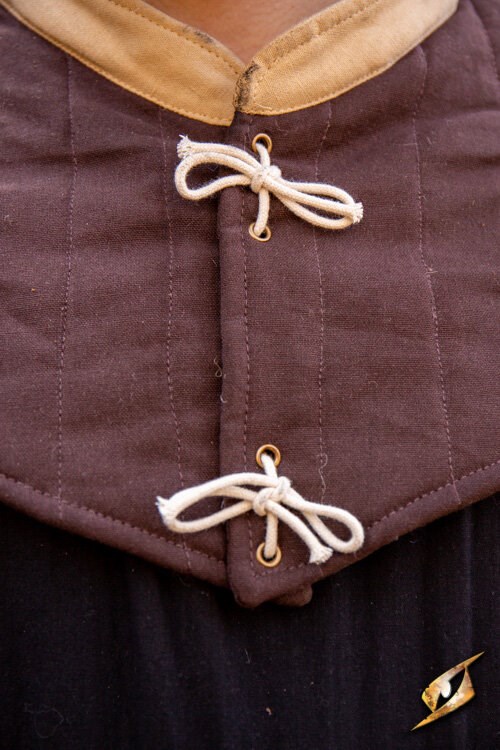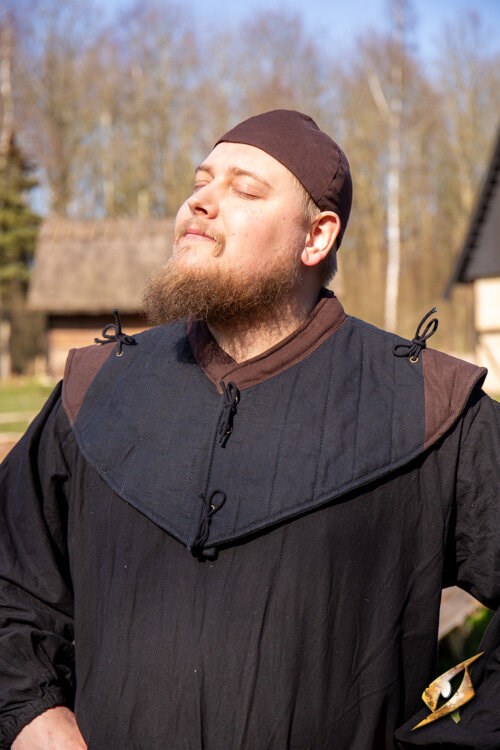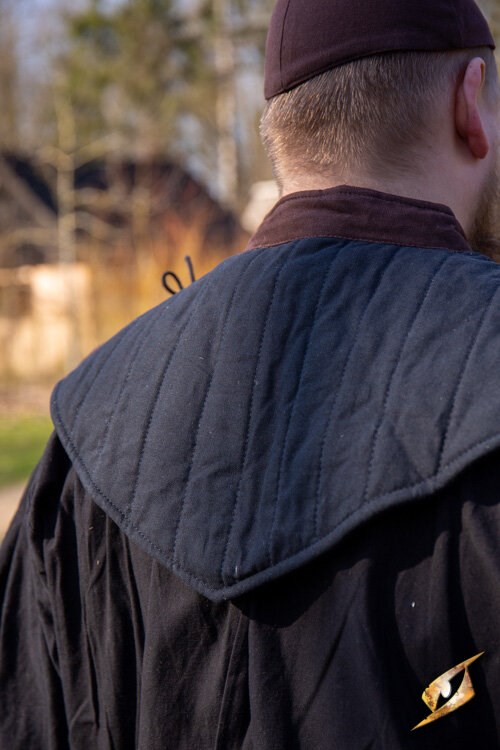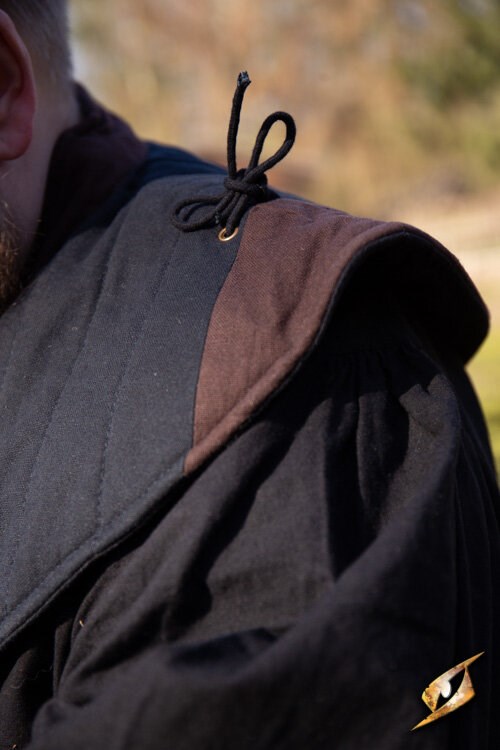 Scout Shoulder Gambeson
SKU: Choose variant, Old SKU: Choose variant
SKU: {{chosenVariant.variantSku}}{{chosenVariant.oldVariantSku ? (', Old SKU: ' + chosenVariant.oldVariantSku) : '' }}
Epic Armoury
In Stock
Available
(choose variant)
LOG IN to see prices and add to your cart
Description

Sizeguide

Fitting

Quality

Technical Details
NEVER RISK YOUR NECK
Designed to add comfort and protection beneath your Epic Armoury Scout Shoulders, this Scout Shoulder Gambeson is a must have when you venture into battle. Made from quilted cotton encasement and lined with a soft polyester interior, this product has a stitching that ensures the padding remaining evenly spaced. Secure it around your neck by tying the cotton strings in front and wear it just on its own or as padding beneath any heavy steel or leather armour. Quilted armour was common through many cultures and time periods, and with its interchangeable style and affordable price, the Scout Shoulder Gambeson will work on a wide variety of LARP characters. Available in two different colour combinations and sizes S-M, L-XL & XXL-3XL.
HISTORY
Quilted armours have been around since at least 400 BCE
Used as padding under chainmail or plate armour
Historically, a high-medieval European gambeson was recorded as being capable of stopping sword blows from penetrating the skin
Could stop heavy arrows and mace and axe impacts with the addition of overlaying chainmail
Specific style often worn by freemen, mercenaries, and other independent warriors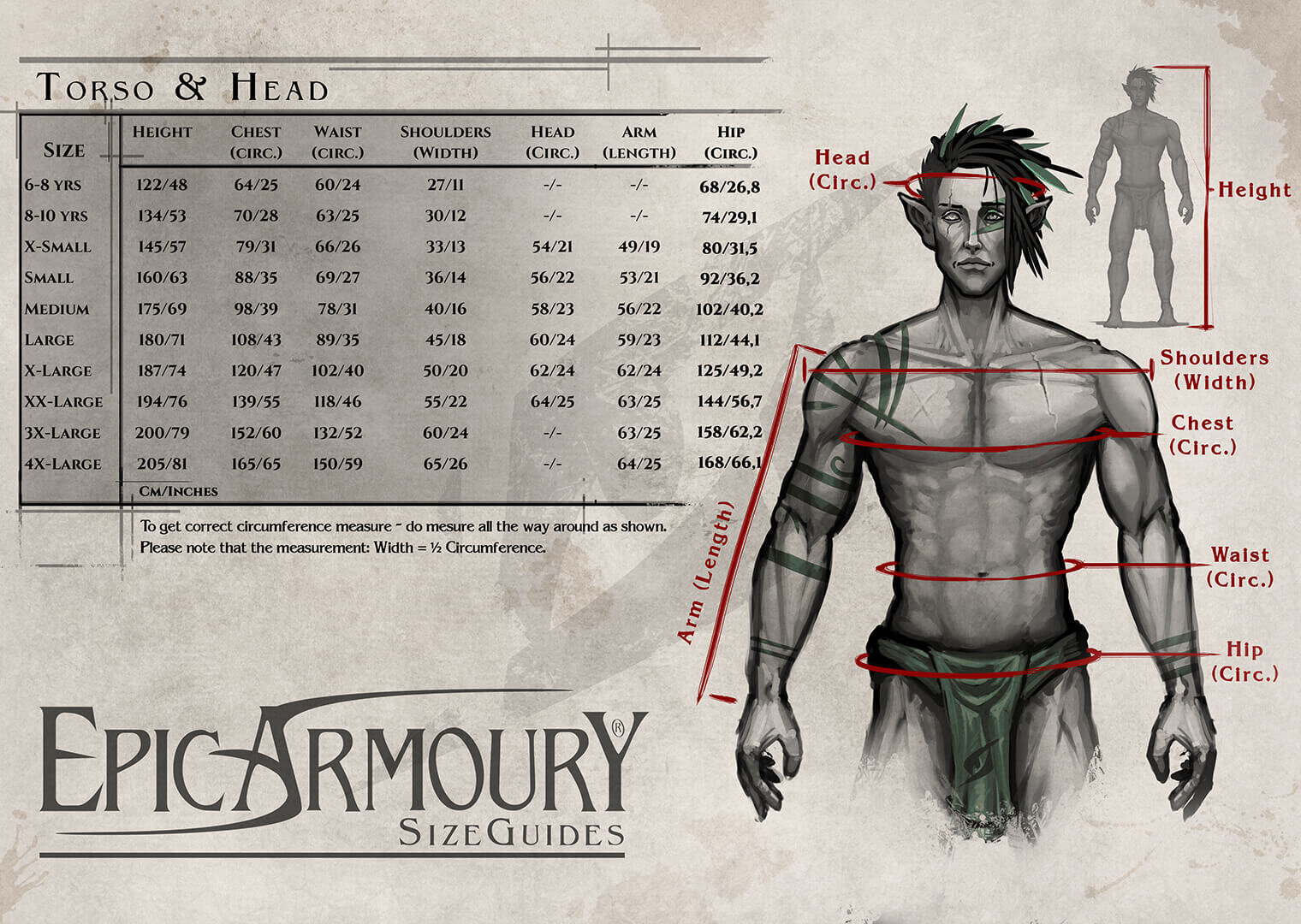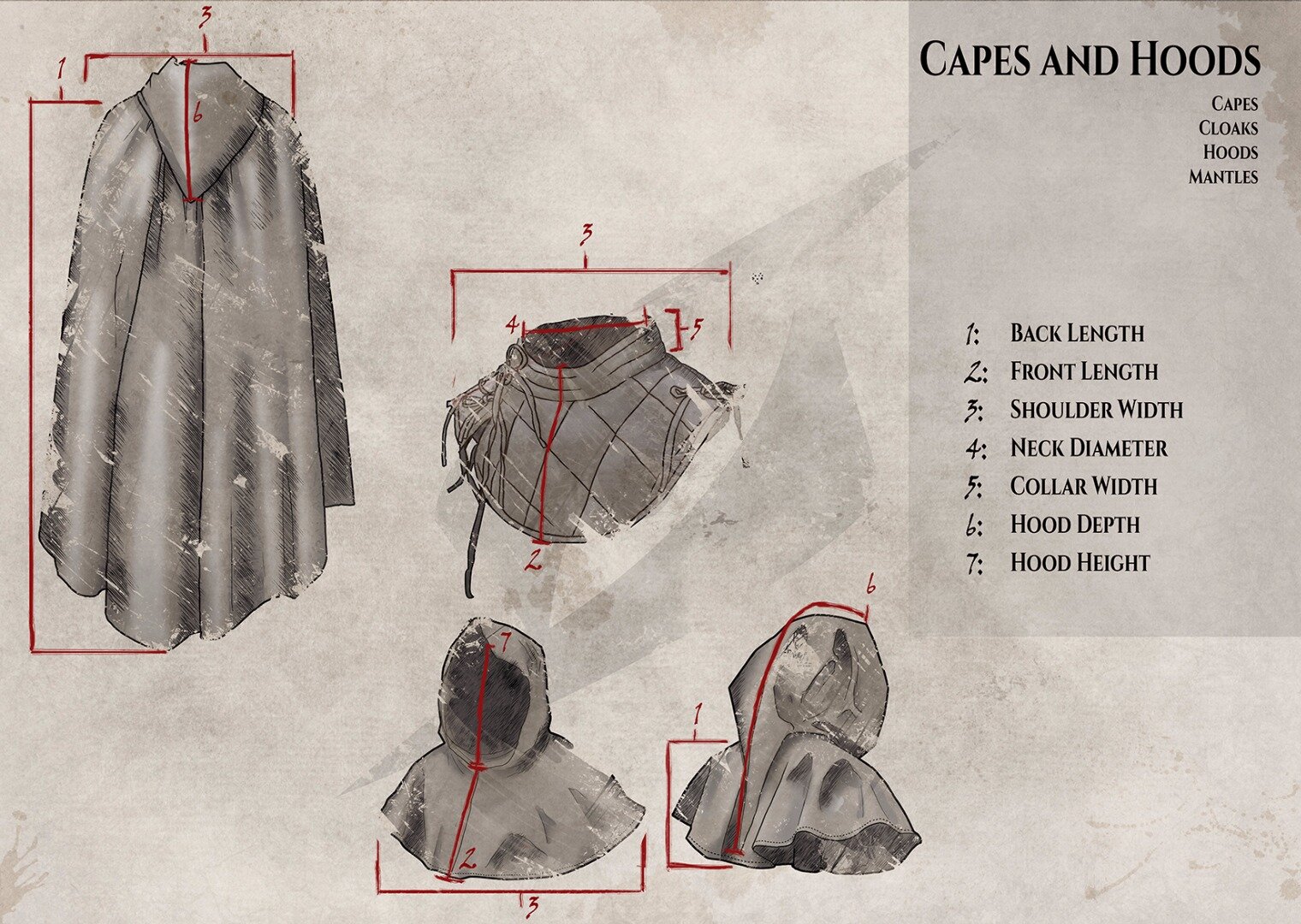 Made of 100% cotton
This fabric is called casement; a semi light version of canvas but with a plain weave.
Padding is made from polyester
Cotton tie strings in front and on shoulders
This product is handmade and hand-painted and therefore unique. As a result, when compared with similar item numbers, this product can have natural deviations in pattern, colour and shape, which are not considered defects or faults.
We produce our image material in a natural environment, where lighting and surroundings can affect colors and contrast. The displayed images may therefore appear different from the product you receive from us.
Measurements are all in cm if not stated otherwise.
Brand:
Epic Armoury
Materials:
Textile
Position:
Shoulders
Product type:
Padded Armour
Maintenance
Cleaning
Handwash only and do not tumble dry! Please make sure to wash this product once before use in order to make sure that remaining dye will be removed from the product. For general stains or discoloration, treat with a commercial fabric cleaner, or blot with lukewarm water and a soft cloth.