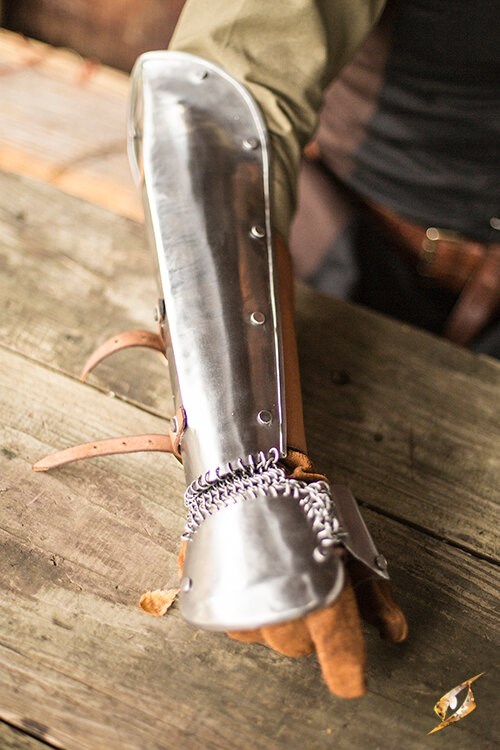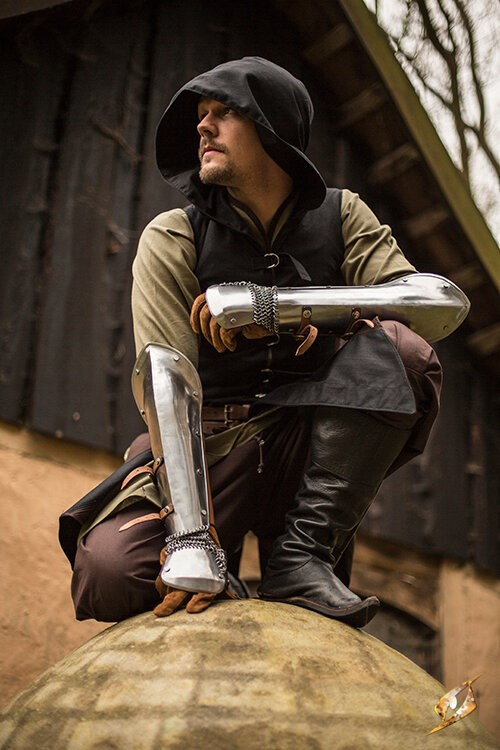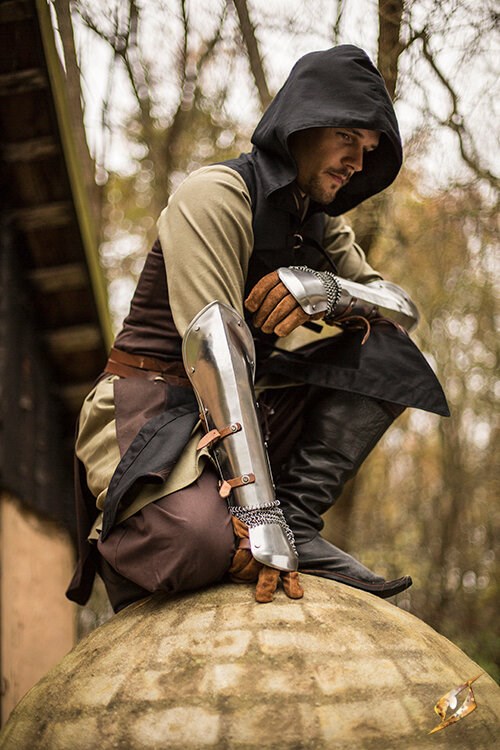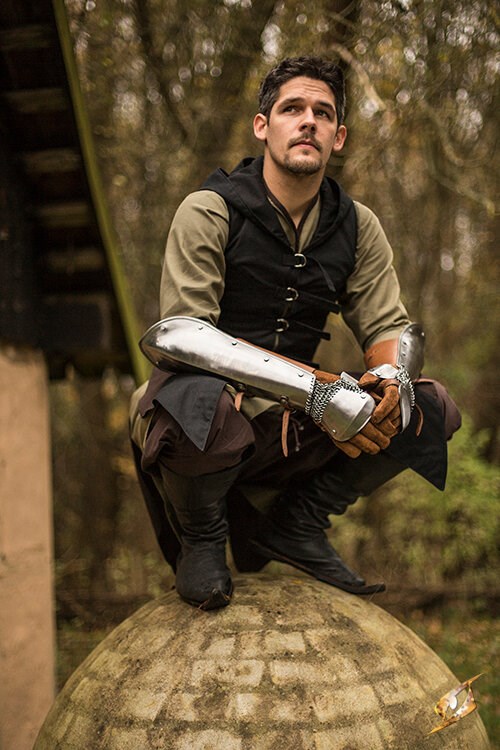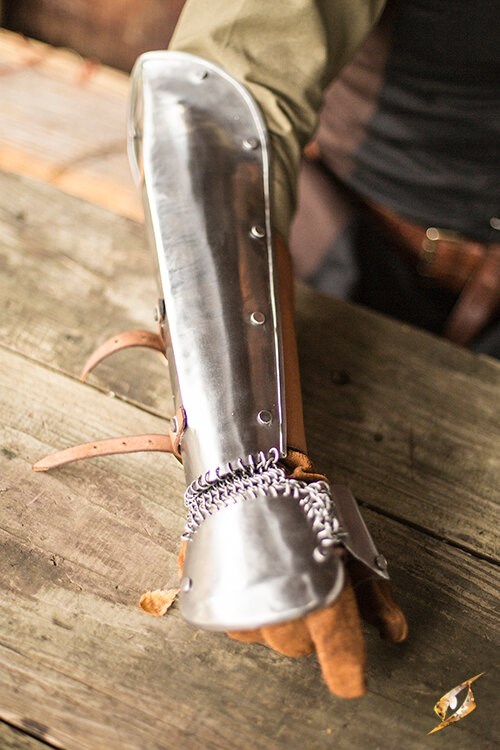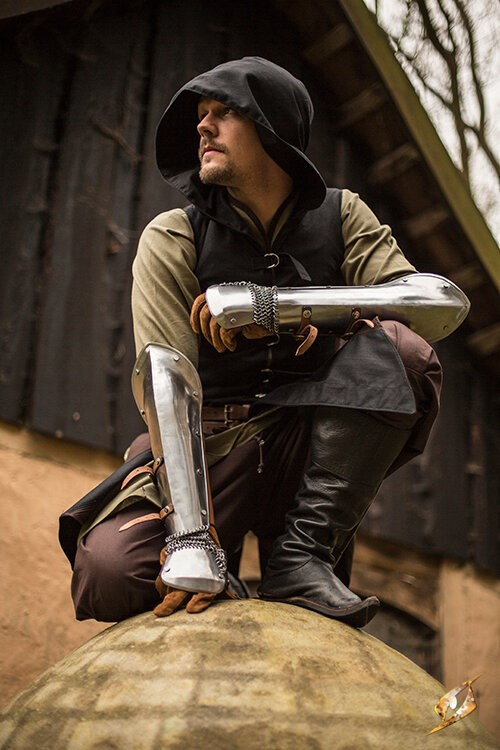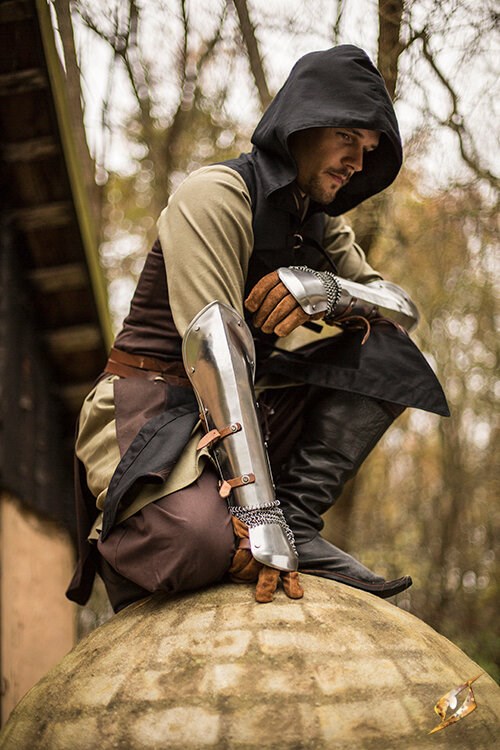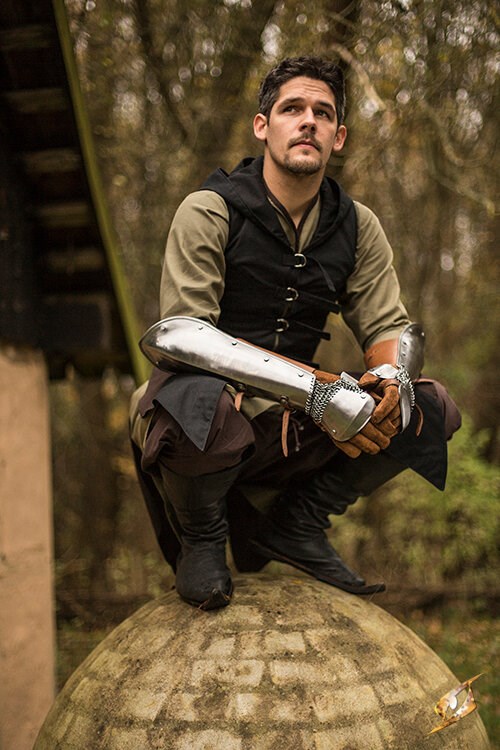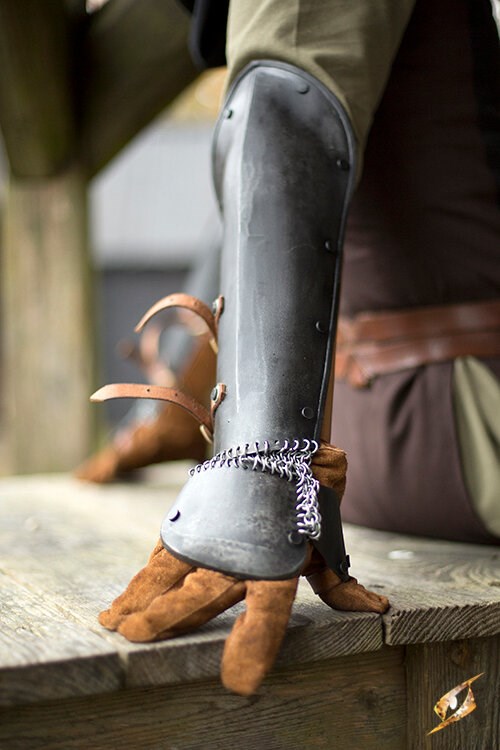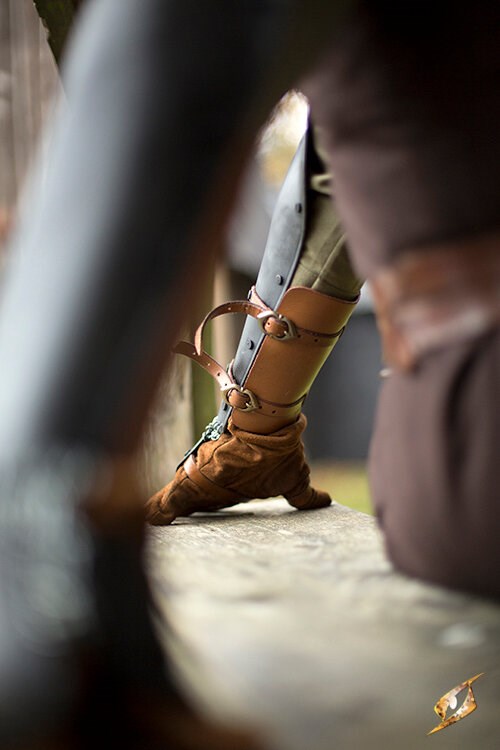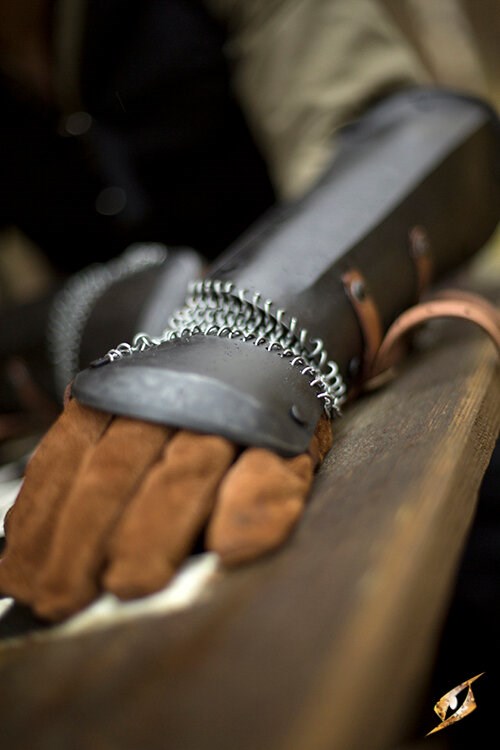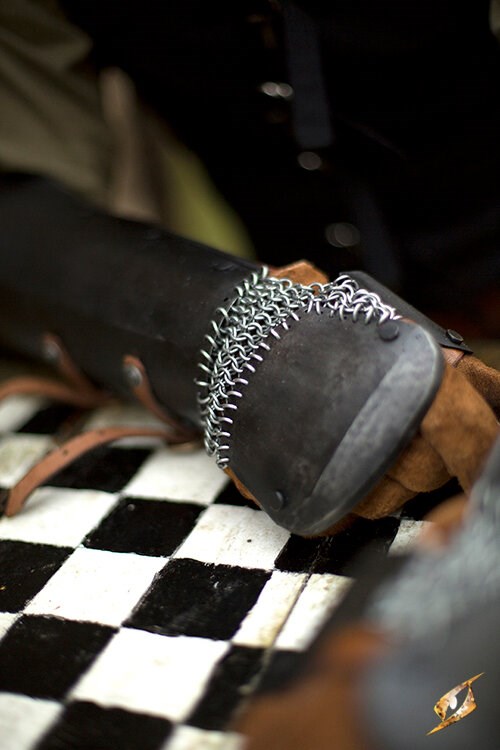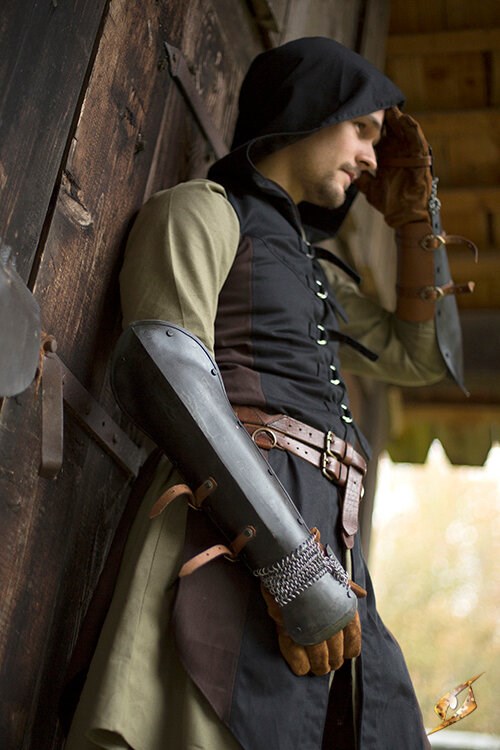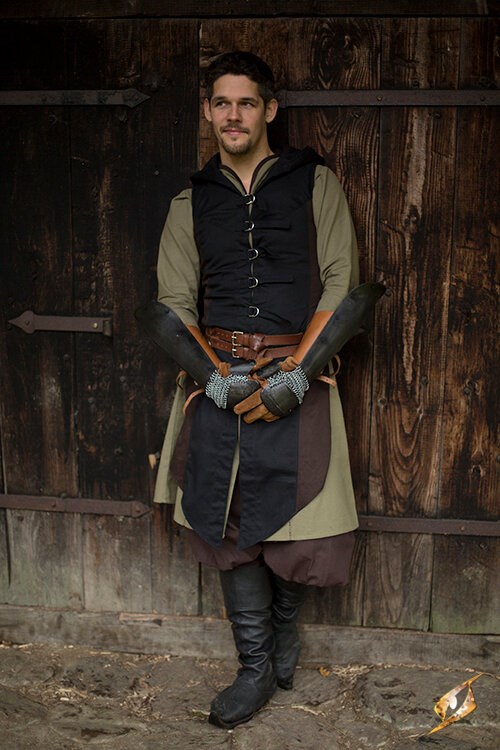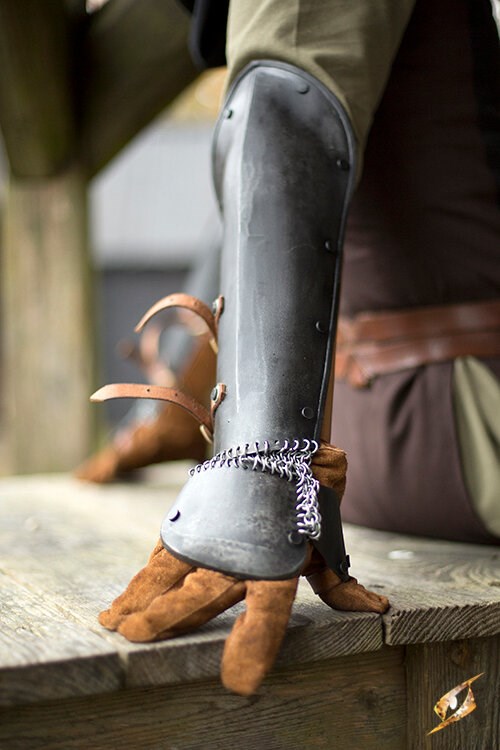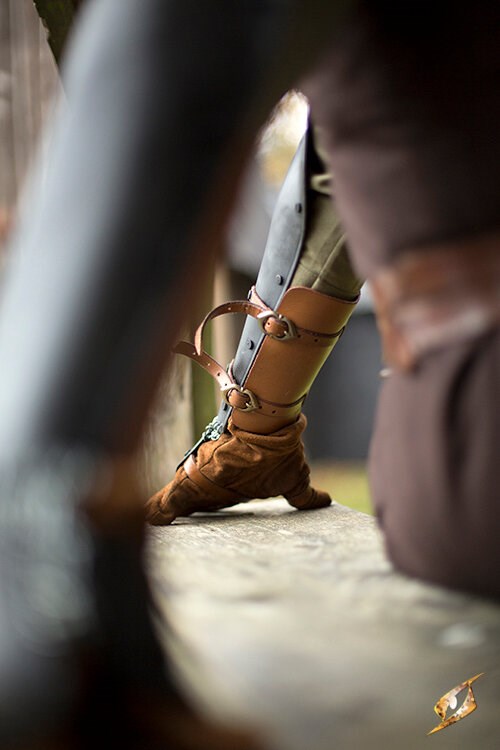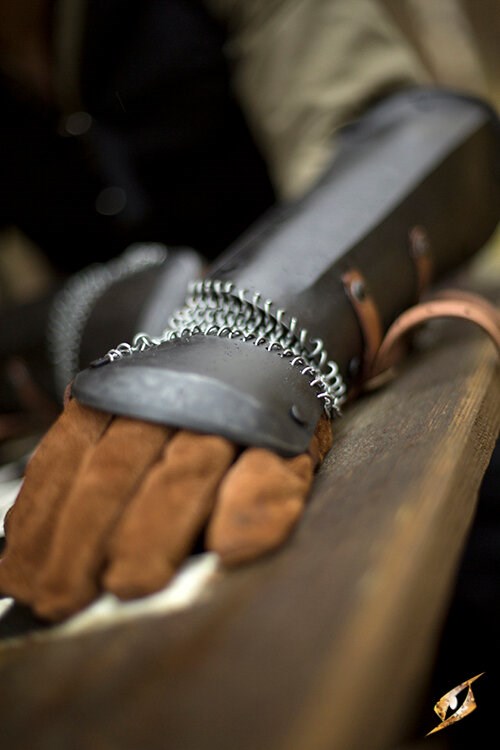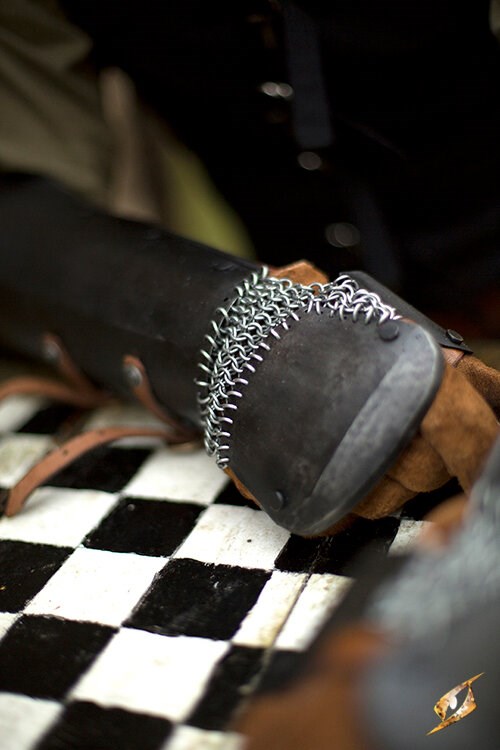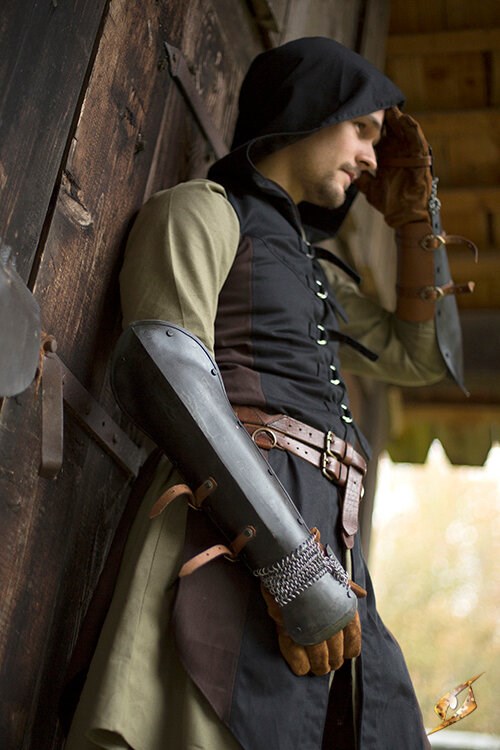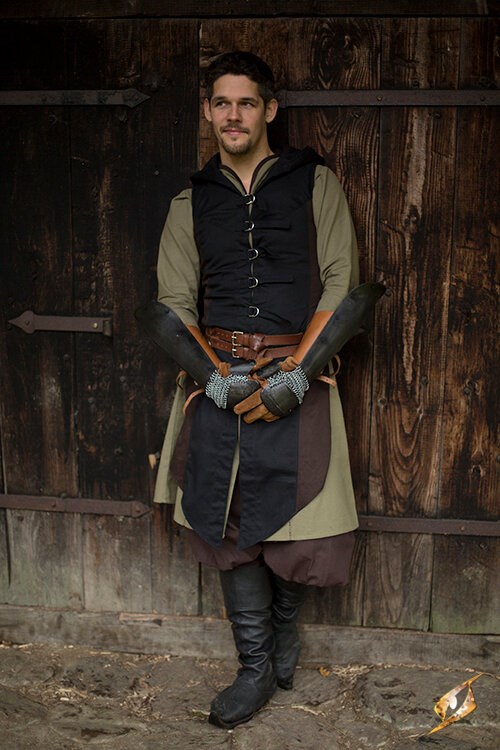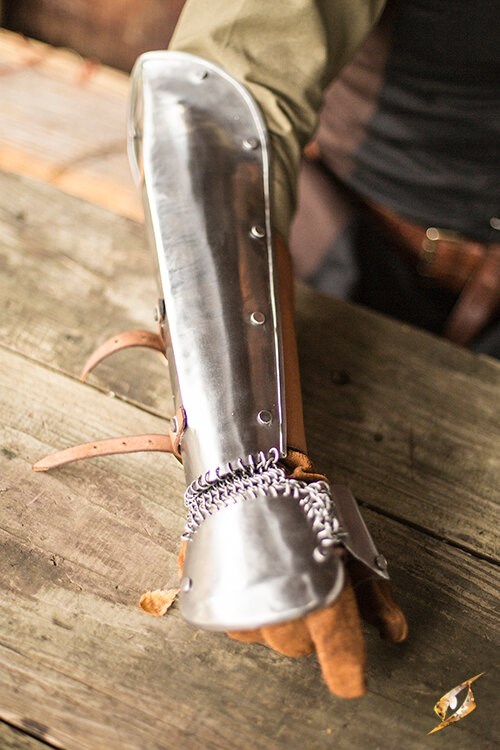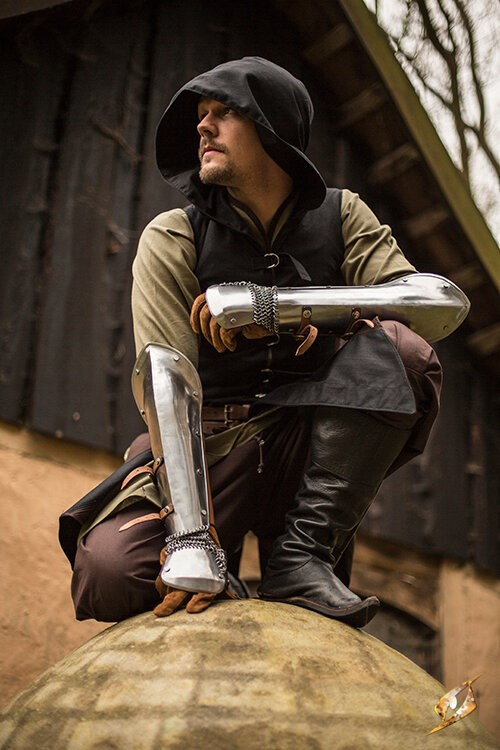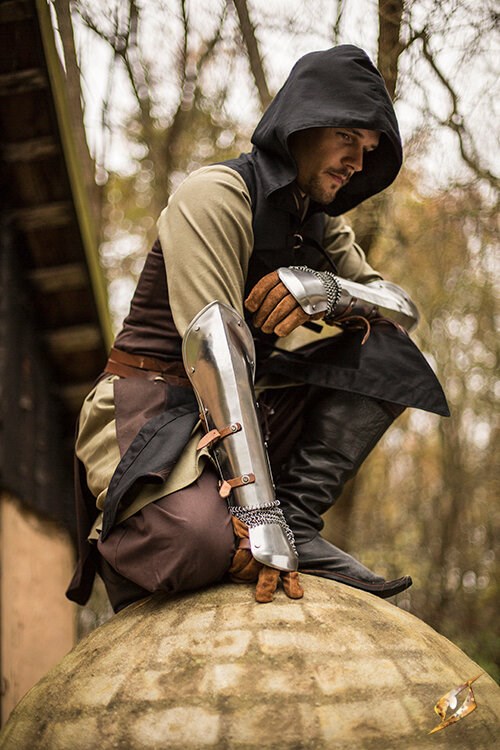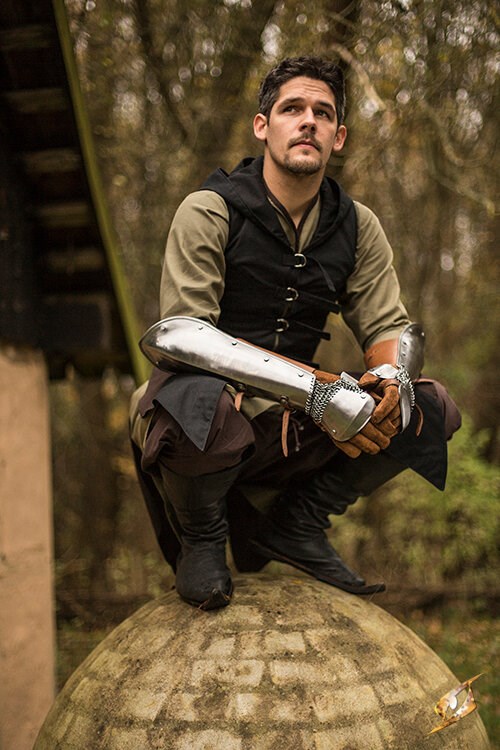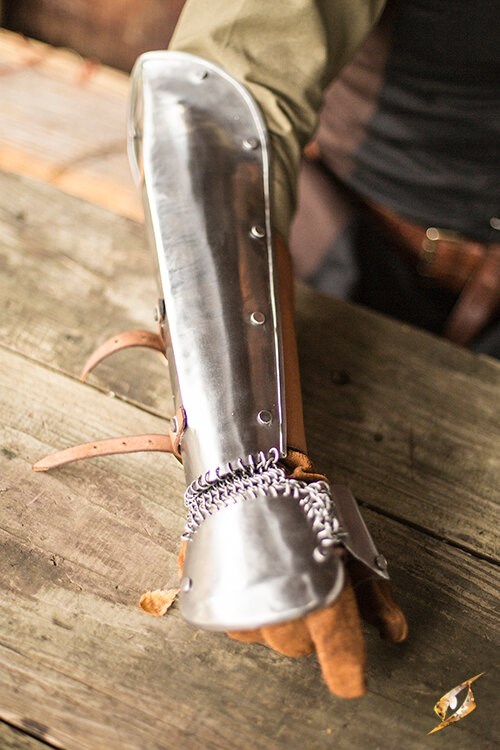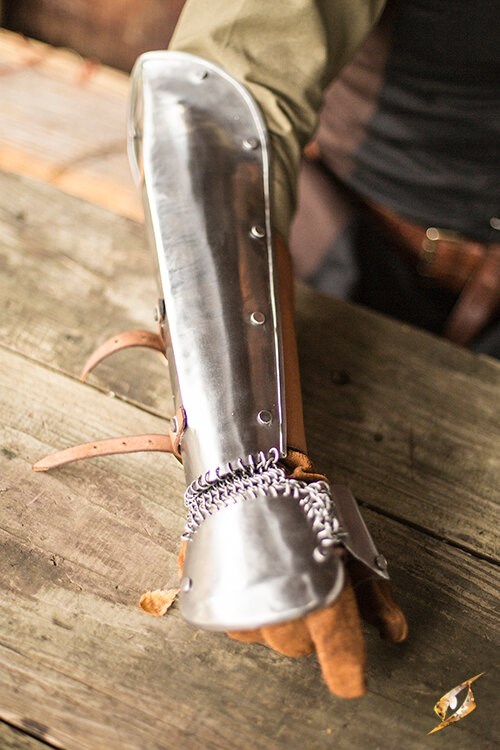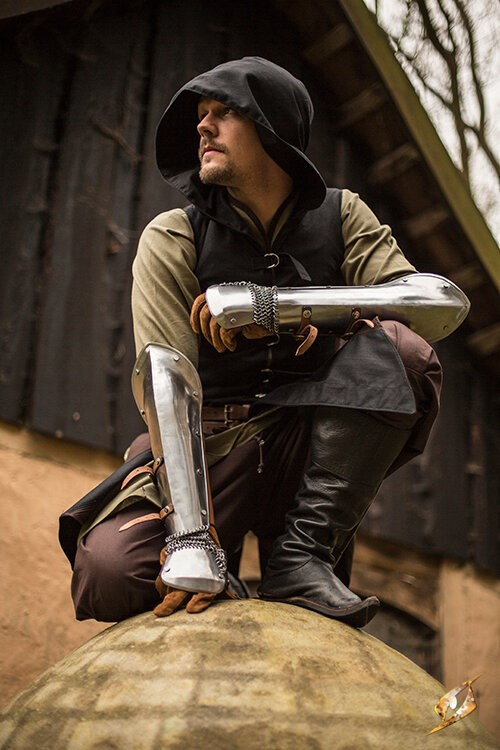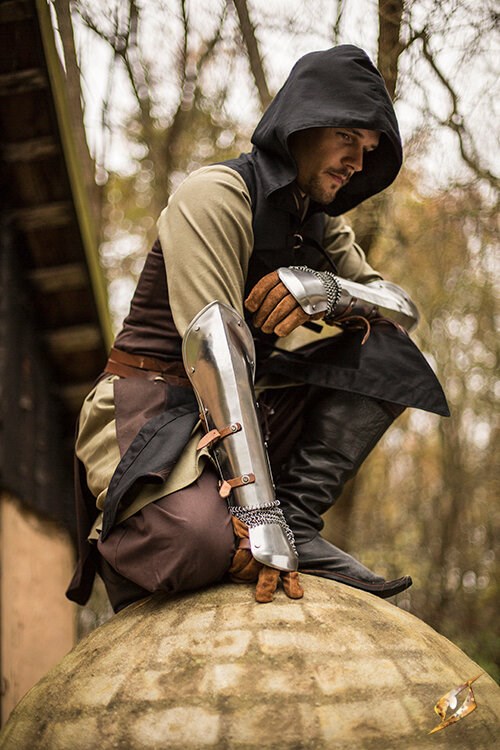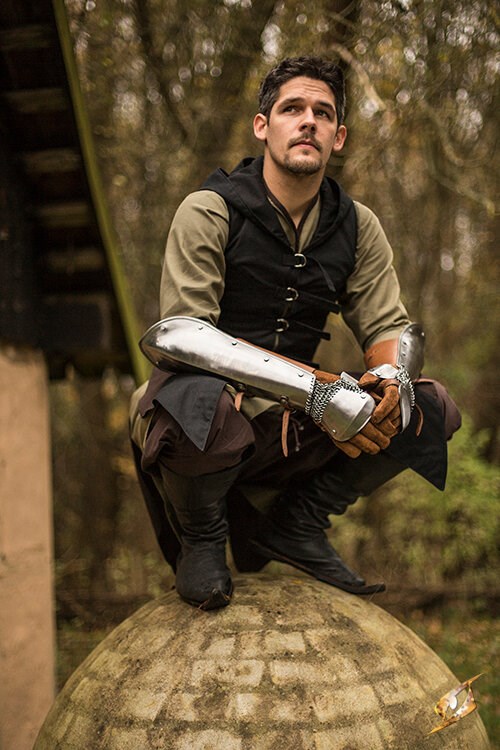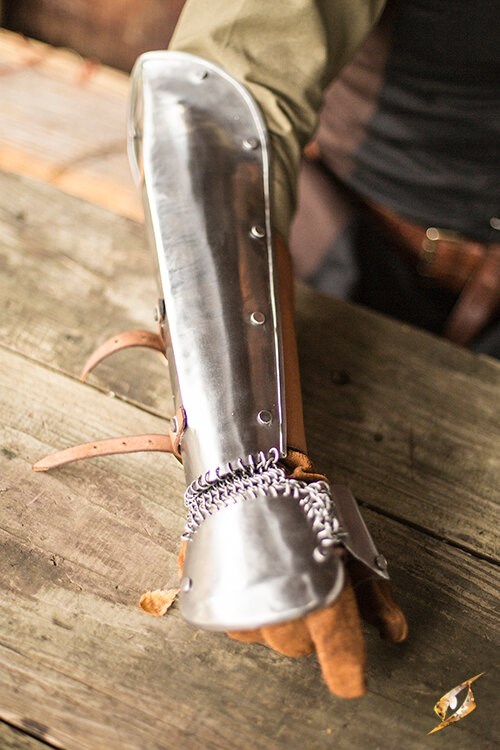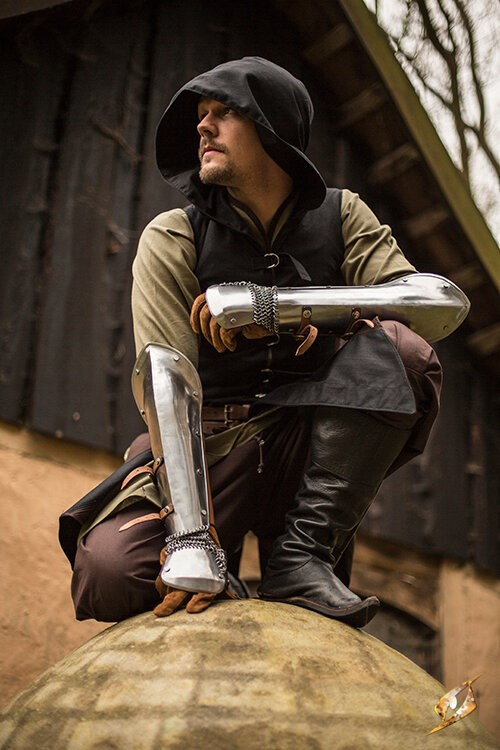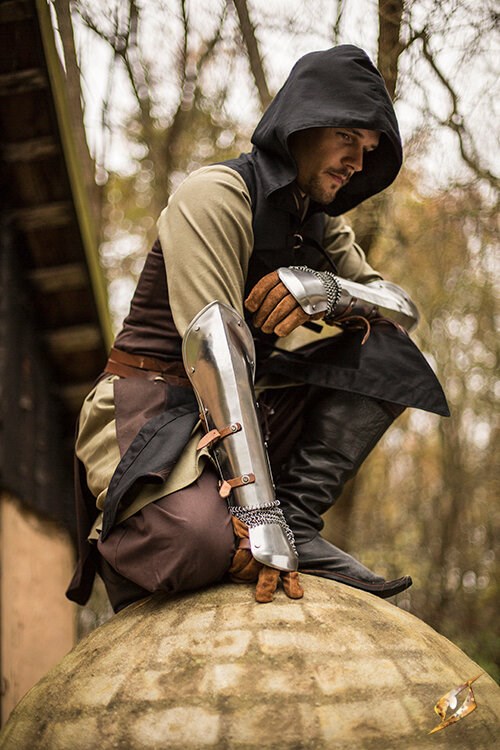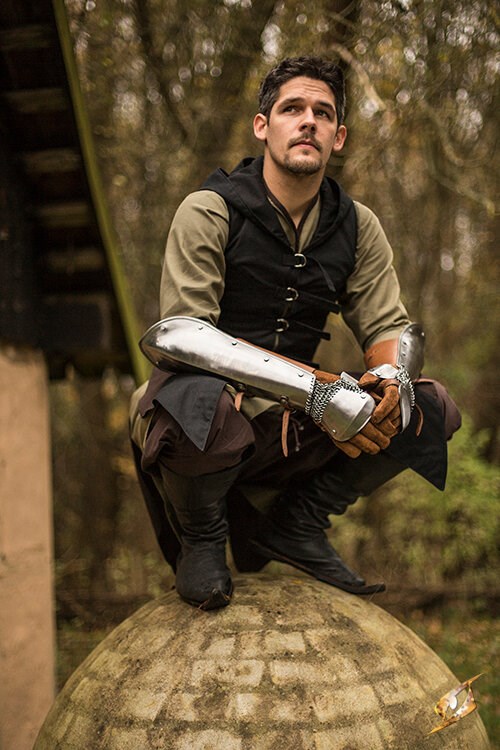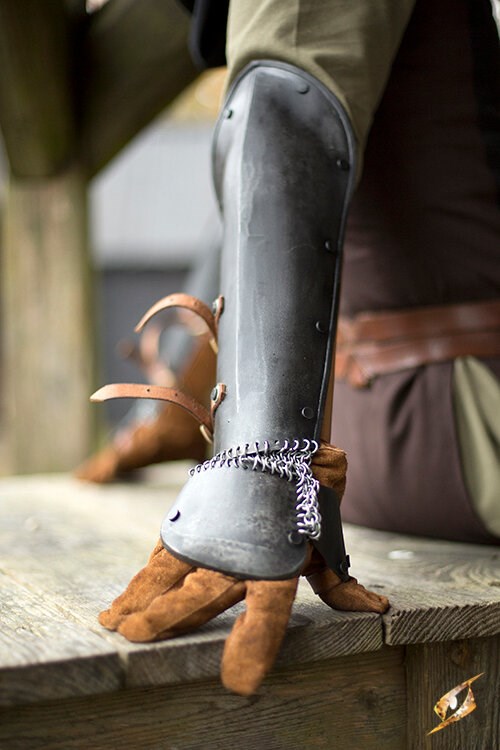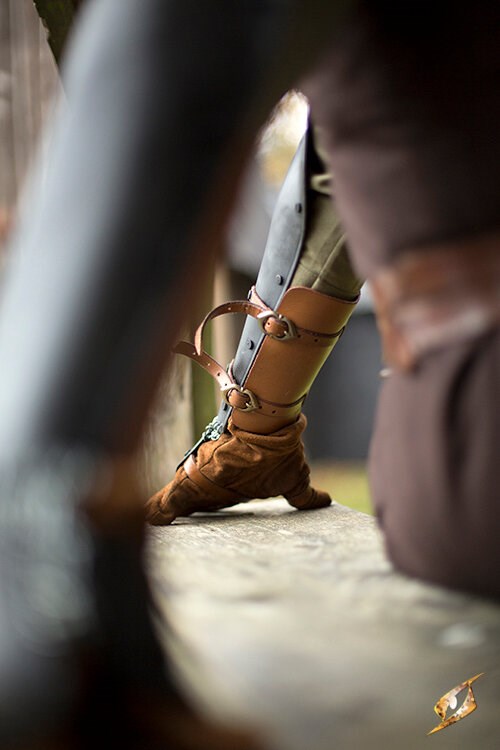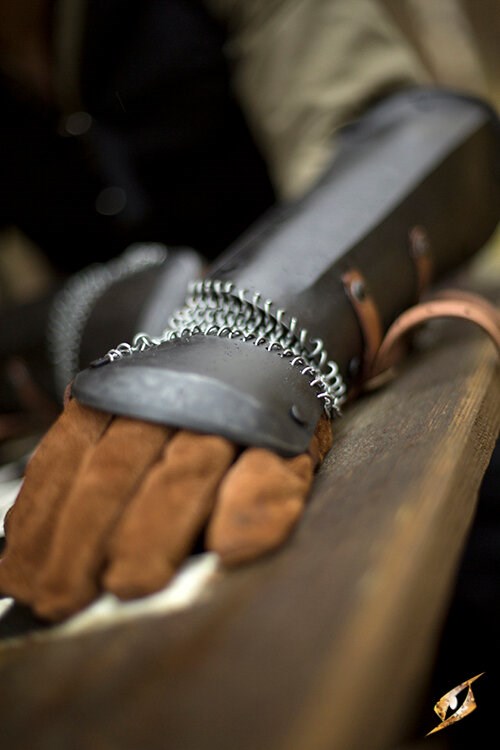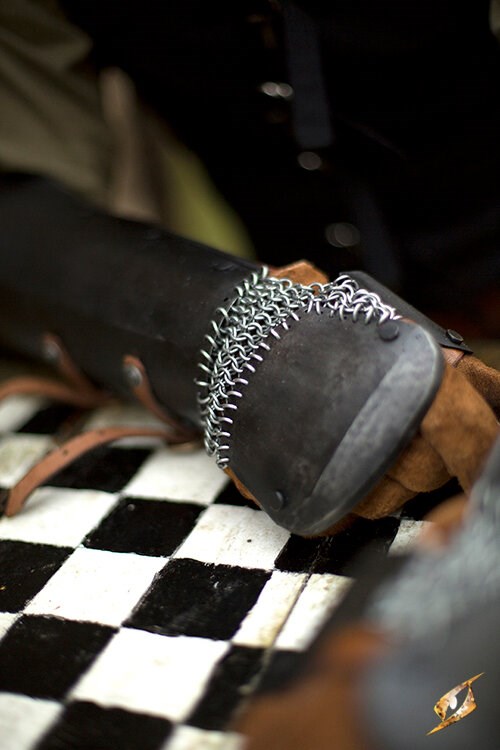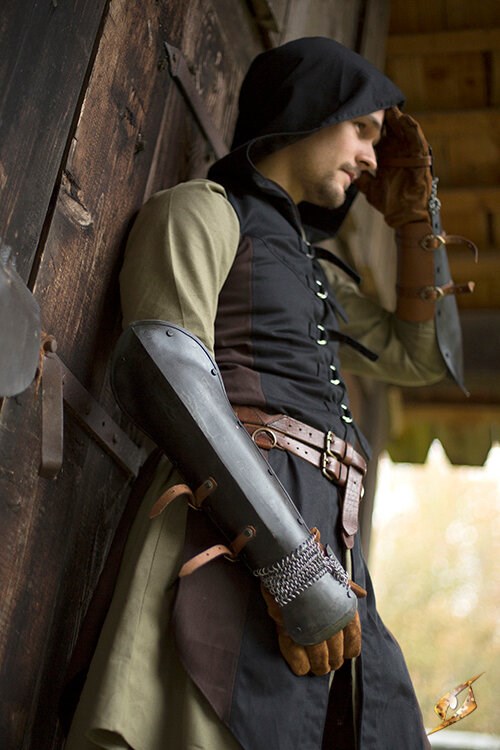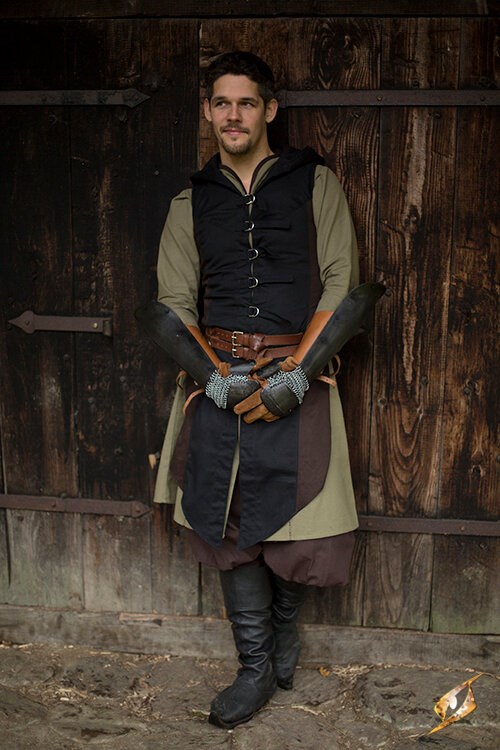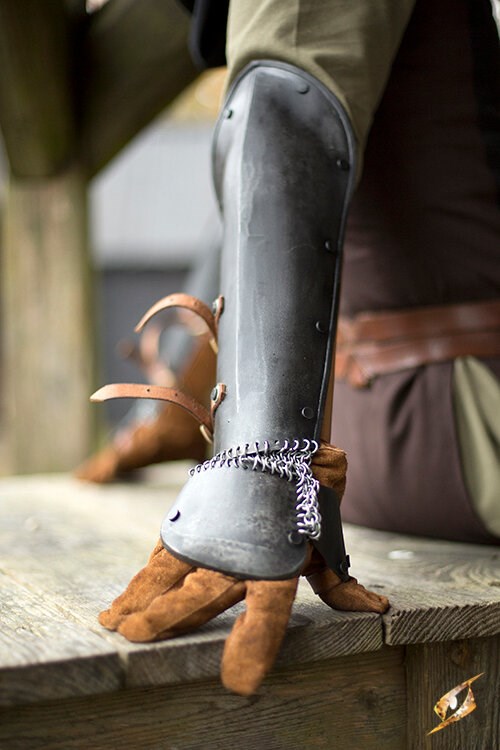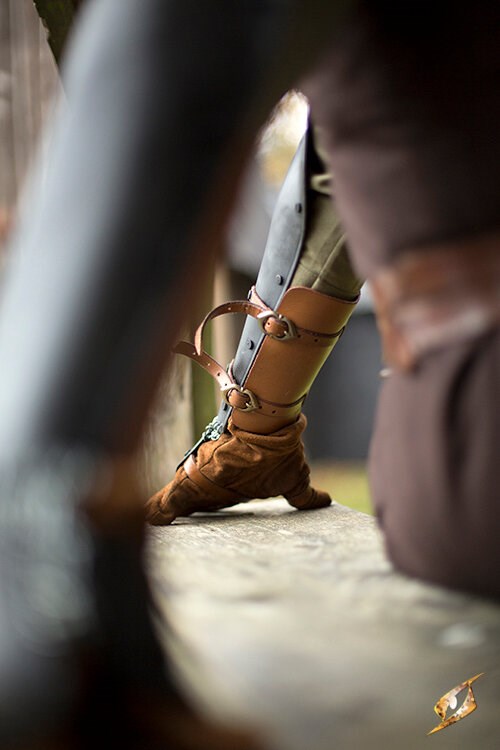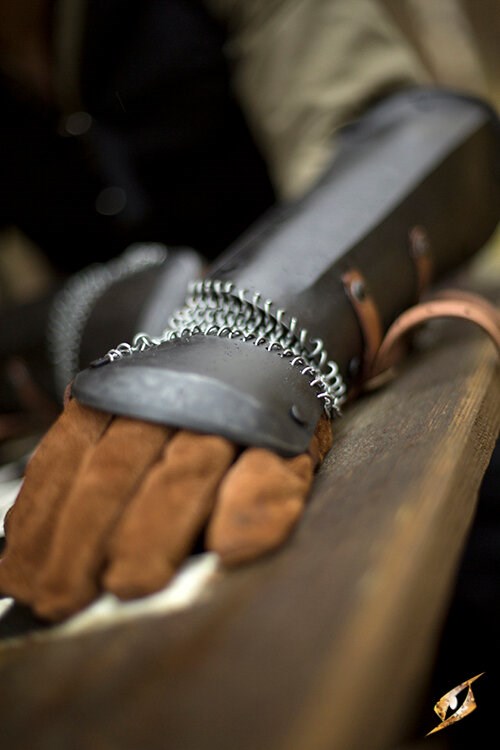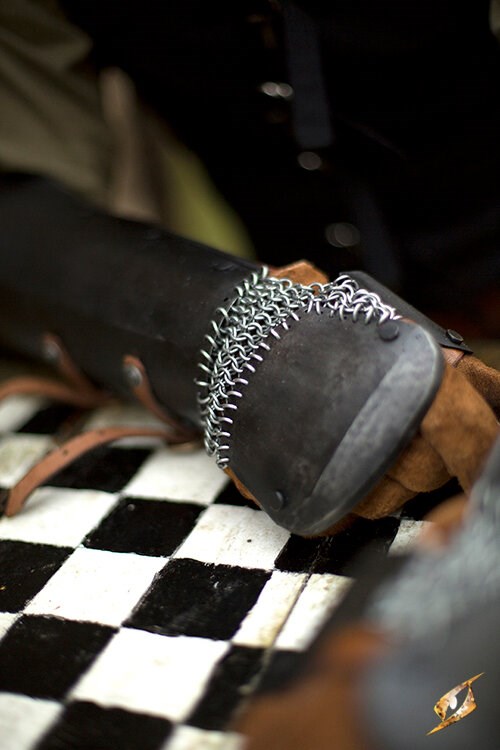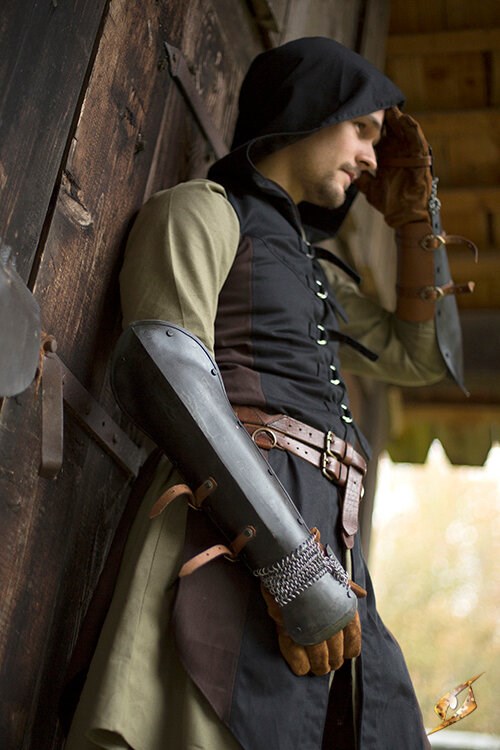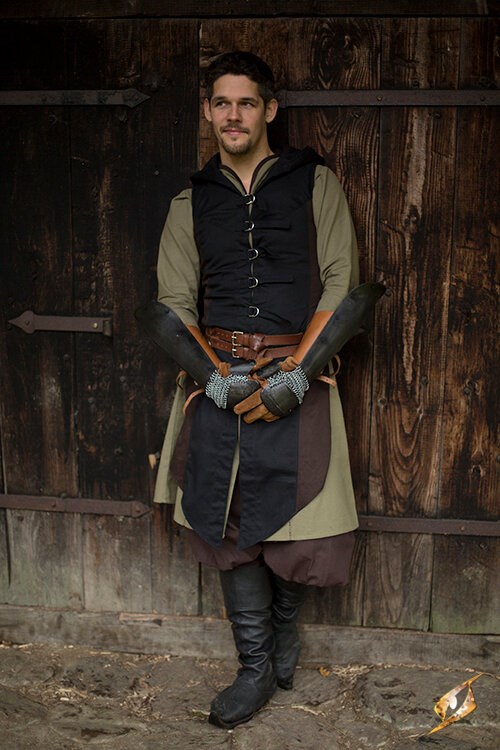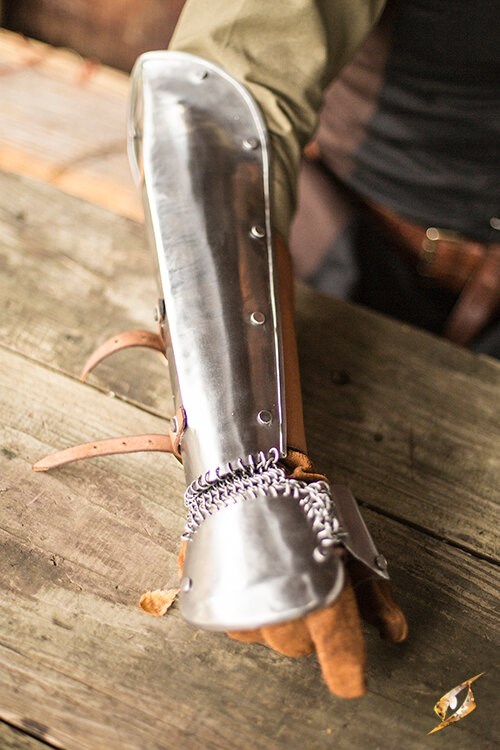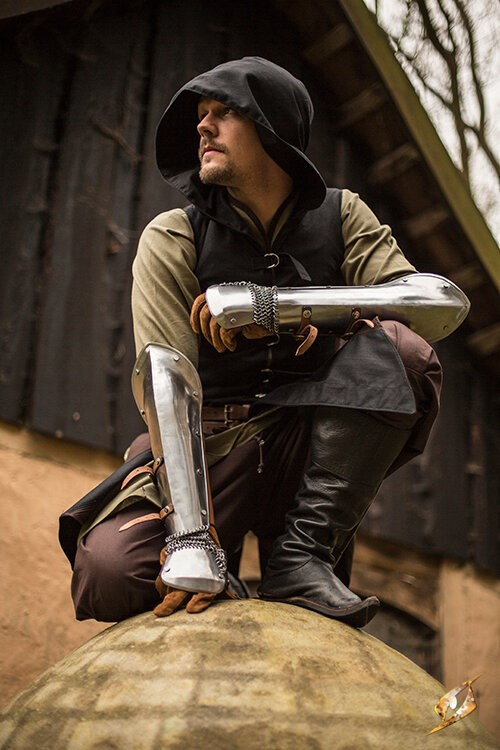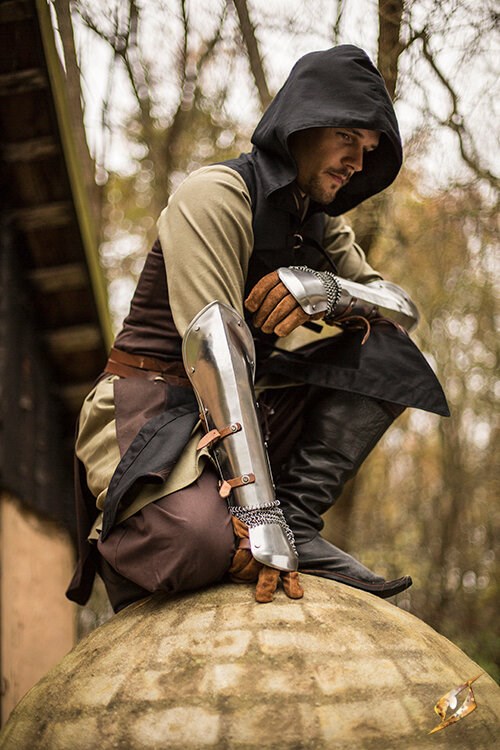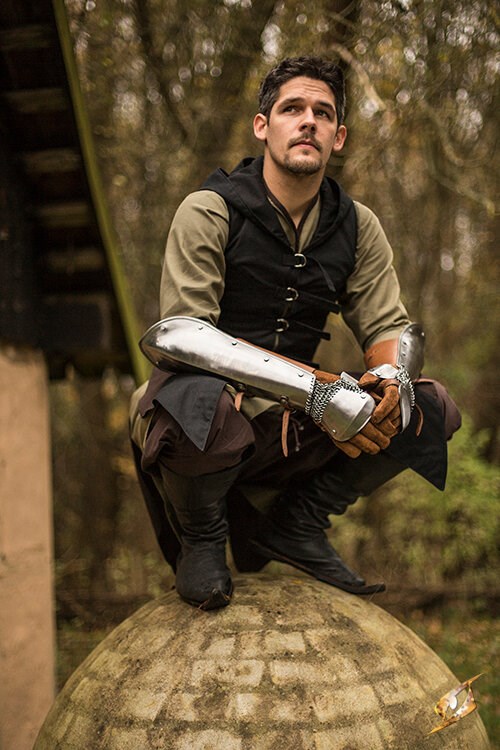 Bazuband
SKU: Choose variant, Old SKU: Choose variant
SKU: {{chosenVariant.variantSku}}{{chosenVariant.oldVariantSku ? (', Old SKU: ' + chosenVariant.oldVariantSku) : '' }}
Epic Armoury, Ancient
In Stock
Available
(choose variant)
LOG IN to see prices and add to your cart
Description

Sizeguide

Fitting

Quality

Technical Details
You've been eyeing those gleaming, beautiful Bazubands for weeks. They are still available at the same craftsman's stall, set on display for all those to see. You keep imagining how those bracers are befitting a warrior, intimidating and skilled. If you wore them, maybe you would become just a little more like a hero.
Unfortunately, you can't afford such master crafting. The asking price is more than you could make in a year! But you simply can't stop thinking about them...maybe that craftsman would be interested in an incredibly enthusiastic apprentice?
DETAILS
Epic Armoury's Polished Steel Bazuband is an elegant piece of armour designed to protect your forearms. The Bazuband is a compromise between the discomfort of gauntlets and the mobility of demi-gauntlets, providing comfort and the freedom of movement you desire. Paired with your own leather glove, these robust steel plates efficiently protect the back of your hand, thumb, and underarm while strong chainmail connect the plates to ensure unbridled--but protected--movement.
The Bazuband is fully usable with other Epic Armoury metal products, giving you the freedom to customize your character's costume. Made of 1 mm thick mild steel and vegetable-tanned leather straps and fittings, this armour piece is built to withstand the abuse of a LARP or reenactment with regular leather and metal armour care.
Gloves sold separately
Available in Polished Steel and Epic Dark finishes; and sizes Small/Medium and Large/X-Large.
HISTORY
Originated in the Asia Minor during the 12th- to 14th-centuries
Specifically designed to protect the wrist to the elbow
Also known as naruchi (Russia and Eastern Europe) and dastana (India)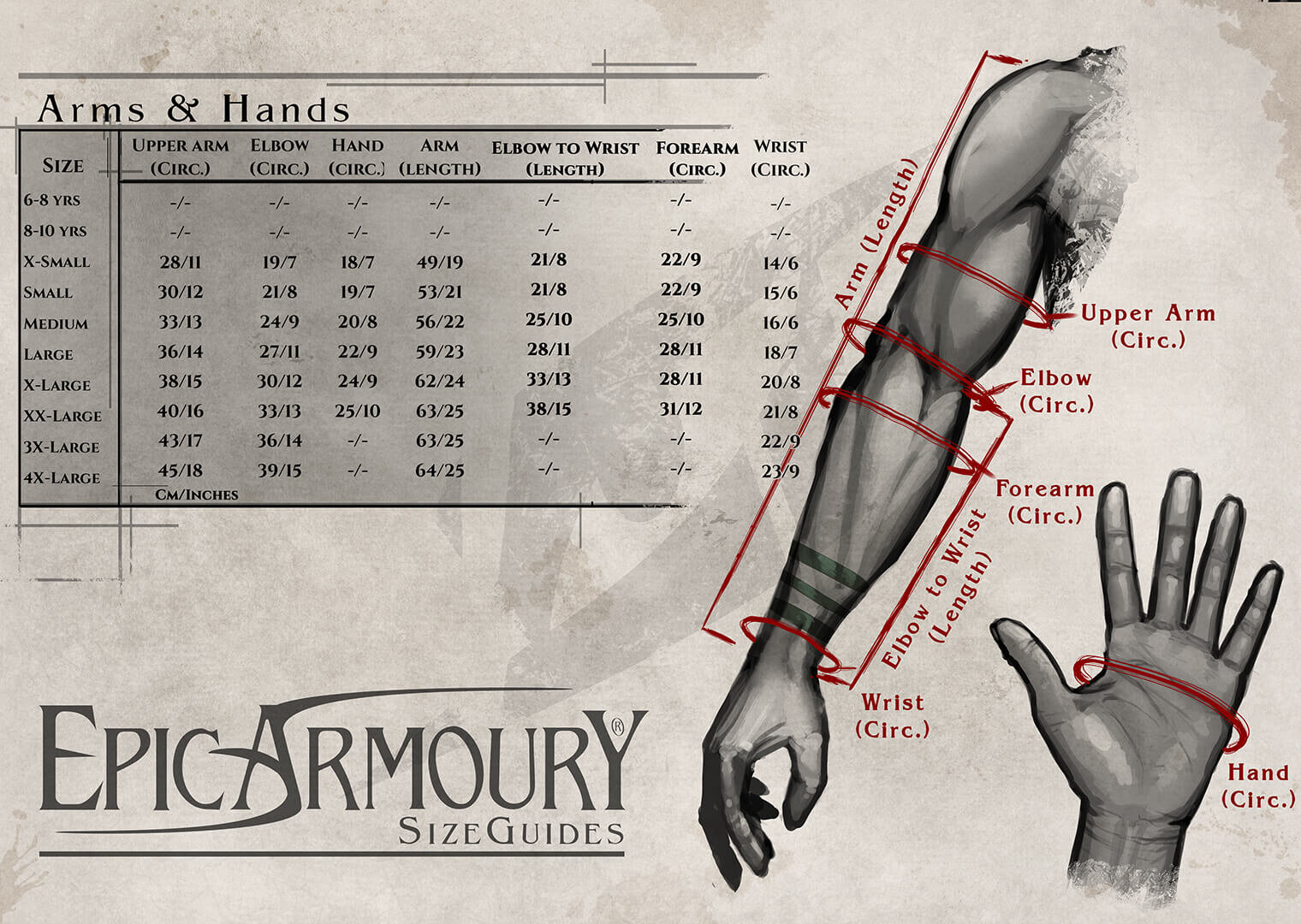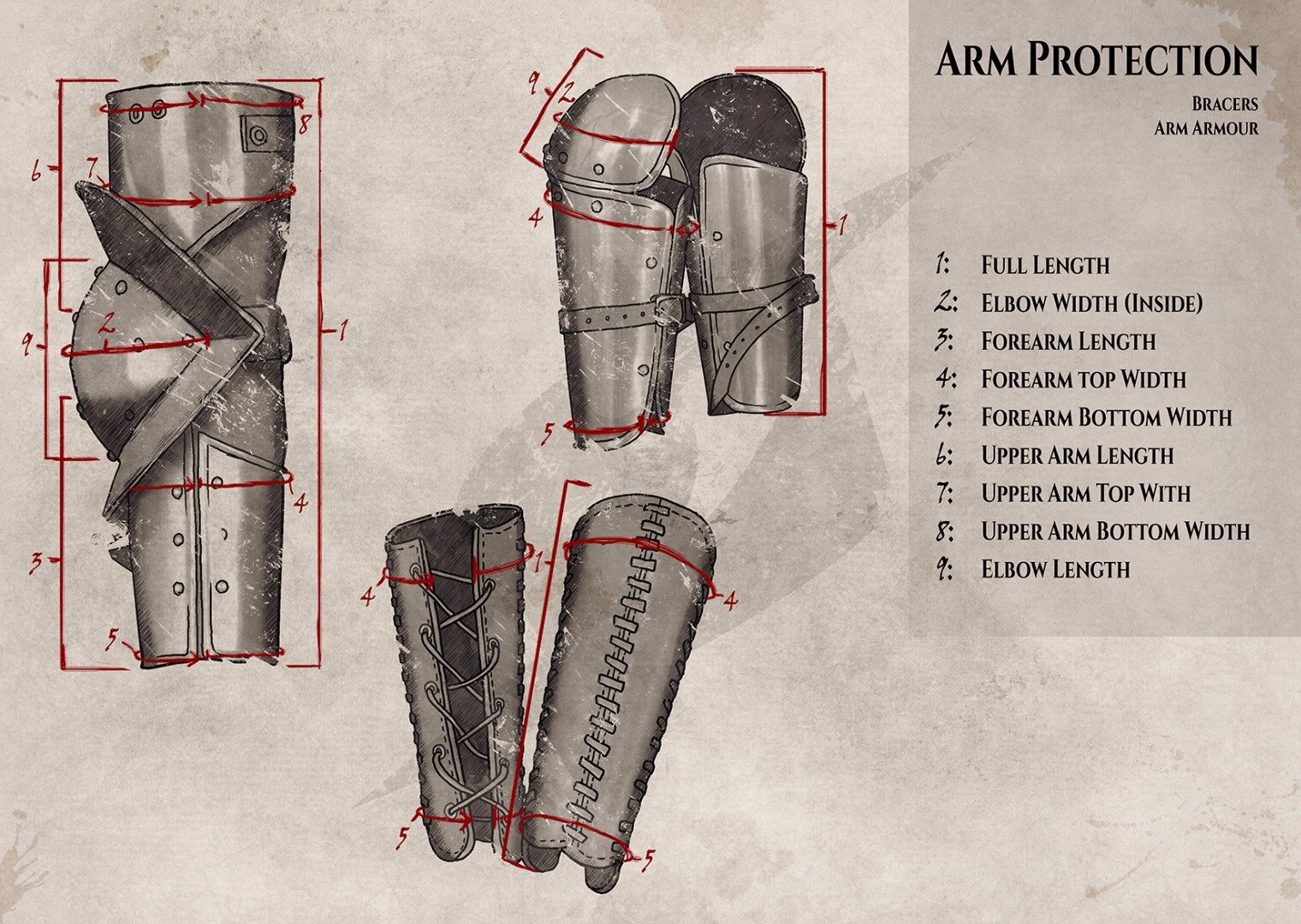 Made from 1mm/19 gauge thick mild steel
Rolled edges with no sharp edges
Straps and fittings made from top-grain leather
Hand made, welded pieces for maximum durability
Polished steel finish
This product is handmade and hand-painted and therefore unique. As a result, when compared with similar item numbers, this product can have natural deviations in pattern, colour and shape, which are not considered defects or faults.
We produce our image material in a natural environment, where lighting and surroundings can affect colors and contrast. The displayed images may therefore appear different from the product you receive from us.
Measurements are all in cm if not stated otherwise.
Brand:
Epic Armoury
Universe:
Ancient
Materials:
Mild Steel - 1mm/19 Gauge
Position:
Arm
Product type:
Arm Protection
Maintenance
Epic Armoury metal works products should be treated with a wax or quality acid-free vegetable oil and kept in dry storage. Metal armour containing leather parts would needs a separate maintenance for the leather. Please read the "Leather Straps and Fittings" section below for leather cleaning and maintenance using leather-care products.
Degreasing and preparing your armour for use
When you open your armour, you may be overwhelmed by the smell of grease and oil. The oil has been applied to protect your armour during storage and transport. Use a degreasing product or mineral spirits and a dry cloth or paper towels to remove all the oil from your plate armour parts. Chainmail is a bit harder to remove all the oil from the links, but it can be done in much the same way. Wipe off as much as you can with a dry cloth, and with the remaining oil, you can remove the grease from the chainmail with mineral spirits or another solvent by spraying it on the links. You can also choose to fully submerge your chainmail in a degreasing product and use your hands to agitate the metal in the solution, this will completely remove all oil and grease from your links. After removal of the oil, make sure to dry your armour thoroughly. Strong, warm sunlight is great for drying your armour, but you can also use a hairdryer or a heat gun to speed up the process. Be careful not to overheat any leather parts when using a heat gun.
Cleaning
Moisture is the enemy of armour and chainmail. If your armour does get wet, it is important that you dry it thoroughly as soon as possible. After handling, wearing, or after six months of storage or display, all metal should be wiped with a clean cloth. Lightly oil the clean surface with a quality acid-free vegetable oil. Alternatively, you can apply a coating of wax to the entire surface of the exposed metal. Allow the wax to dry for a couple of hours and then buff it lightly with a soft cloth.
Rust-Prevention and Removal
Store your armour is a dry place and check it every couple of months for signs of rust. If any is found, remove it by gently rubbing the affected spot with a mildly abrasive pad dipped in wax or quality acid-free vegetable oil. Epic Dark products are specially treated to resist rust, but should still be treated with oil and kept in dry storage.
Leather Straps and Fittings
Clean by removing dirt with a hard brush, then gently rub on leather soap with a clean, damp cloth until the leather appears clean. Remove soap with a separate damp cloth to wipe away any soap residue and then use a dry cloth to wipe away any remaining water from the leather.
You should always condition leather after cleaning, since the soap will have removed some of its natural oils. Treat the leather with mink oil, olive oil, or beeswax polish with a clean cloth, gently rubbing a small amount of oil or polish in circles into the leather. Allow the leather to soak in the oil before wiping the leather with a final clean cloth to remove any excess residue.