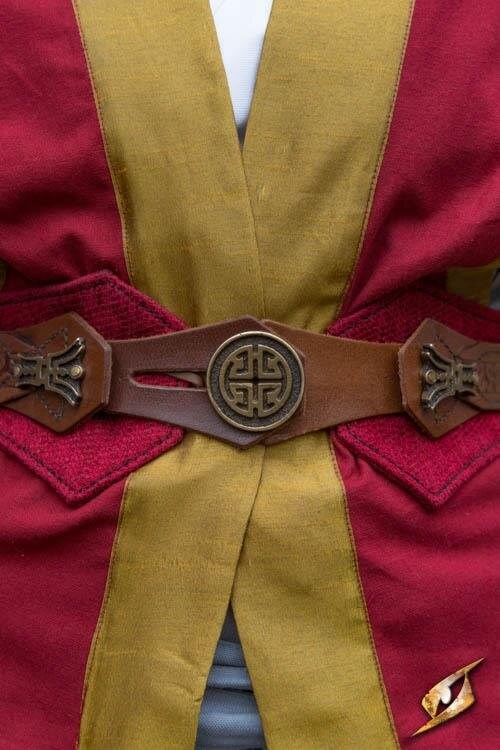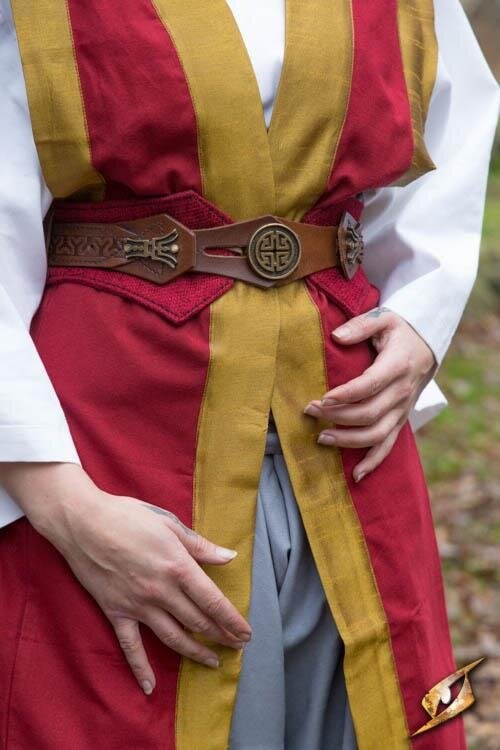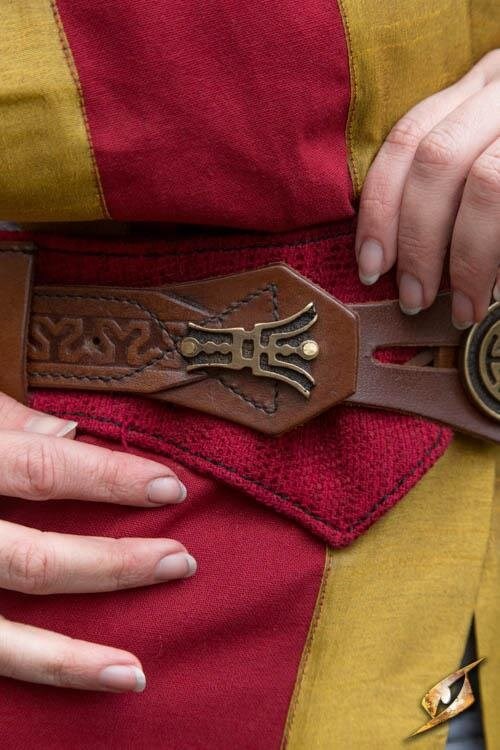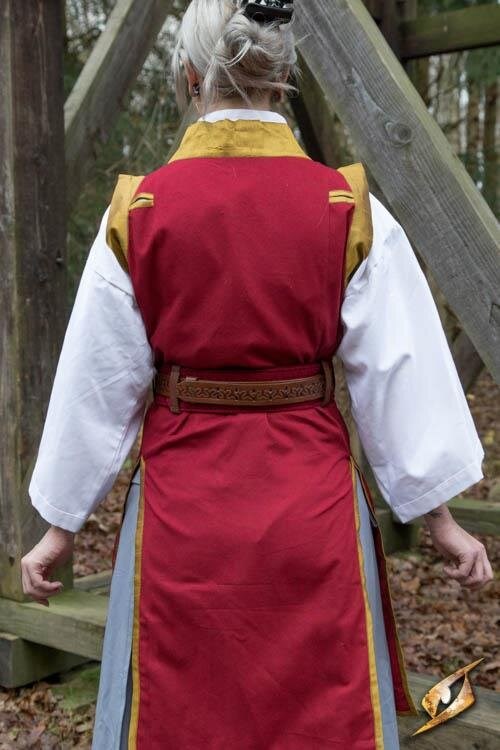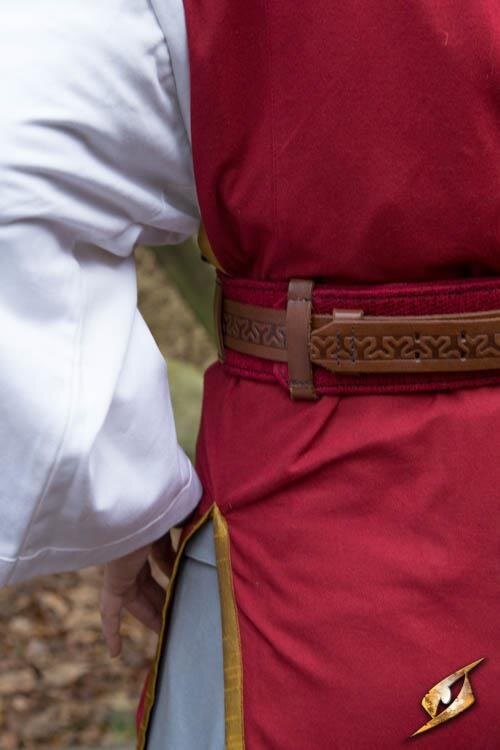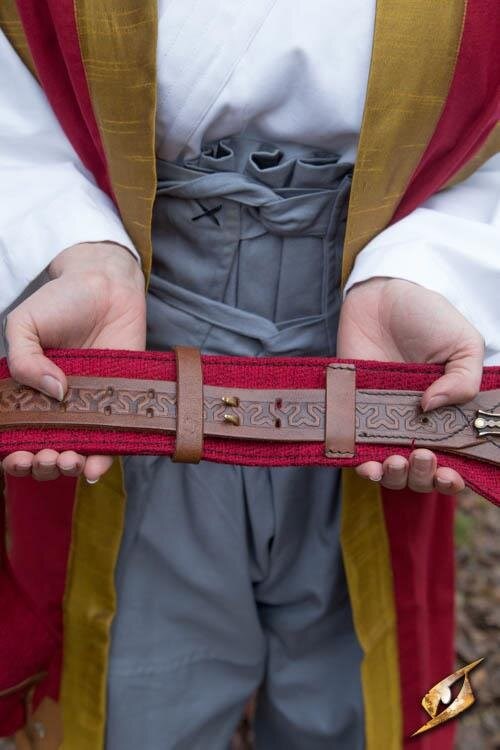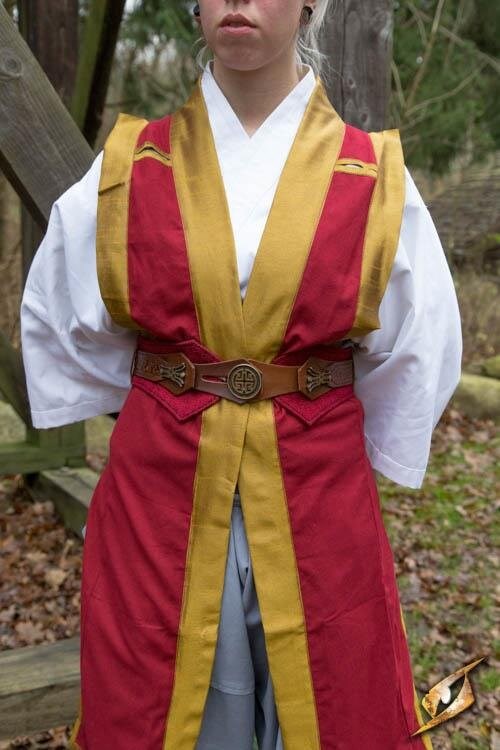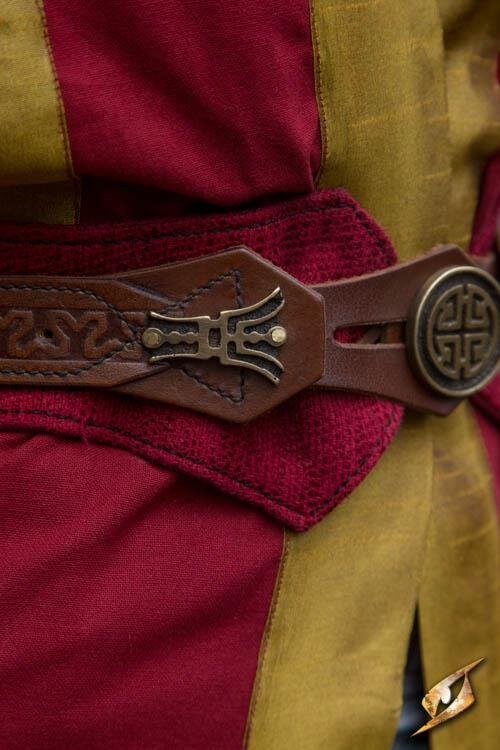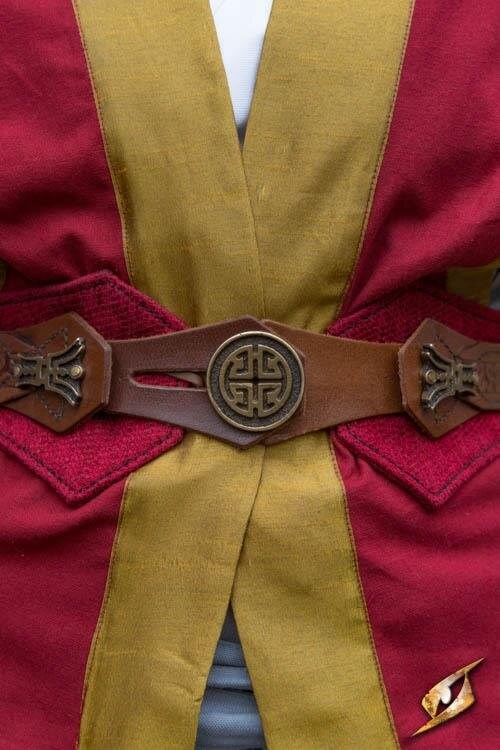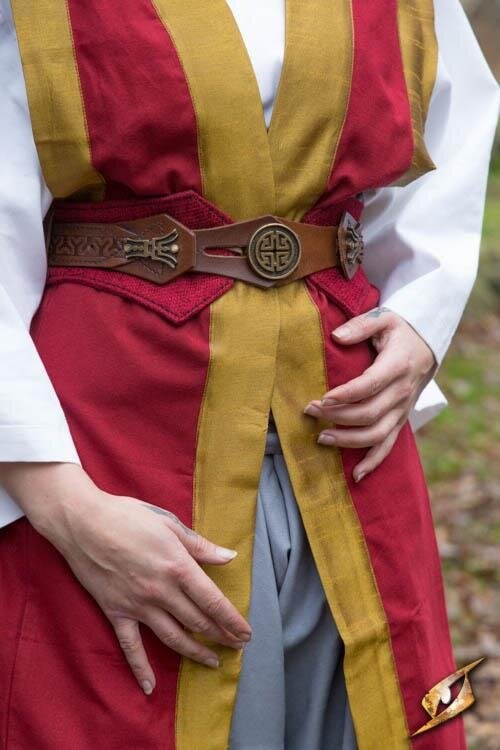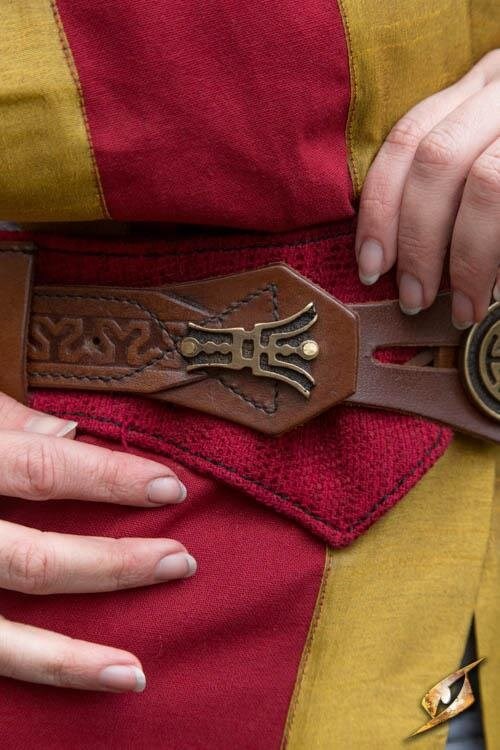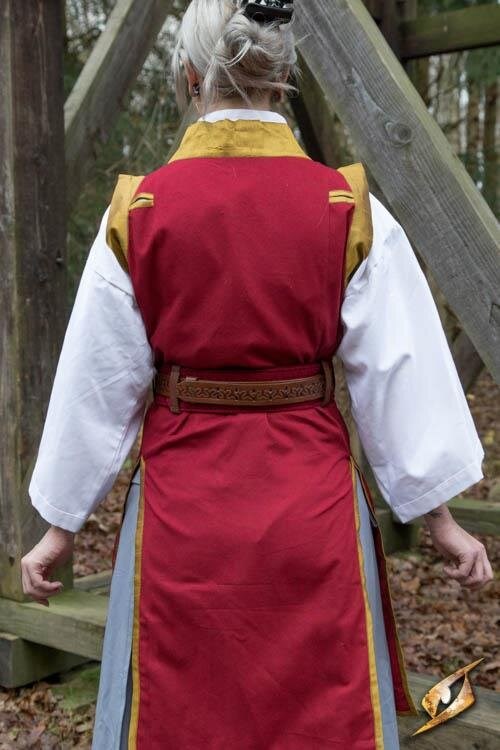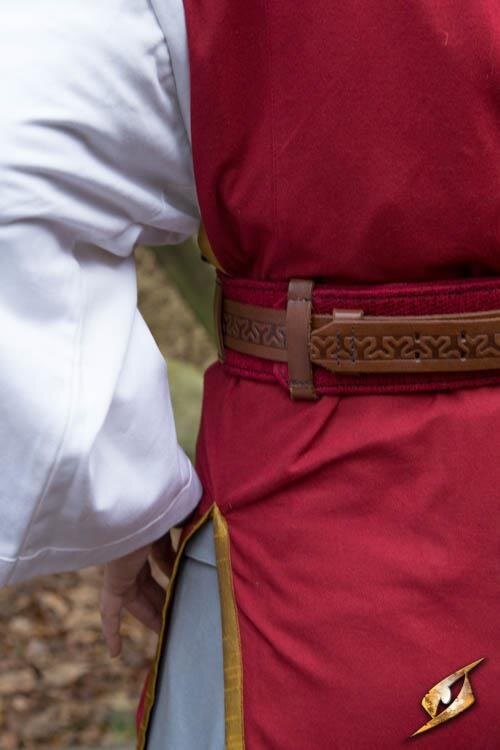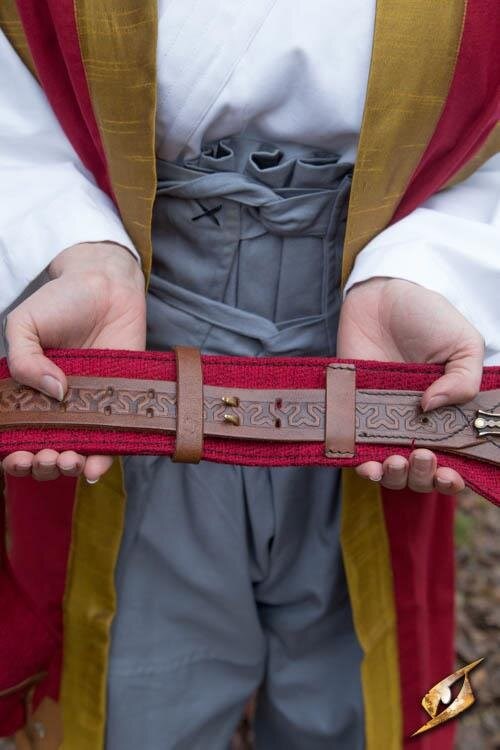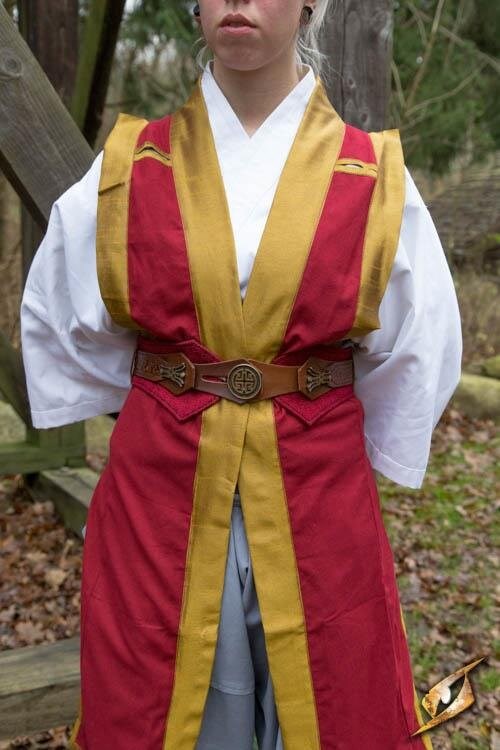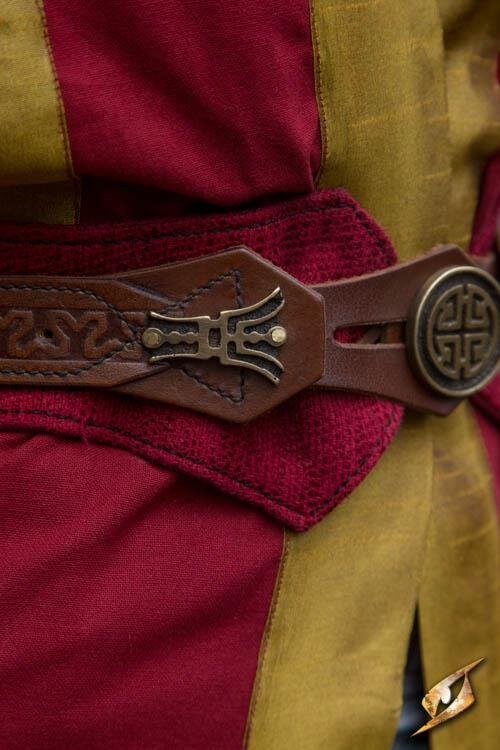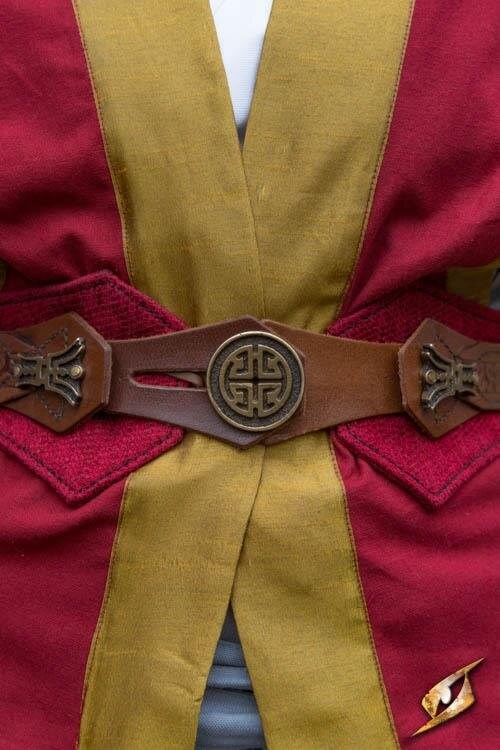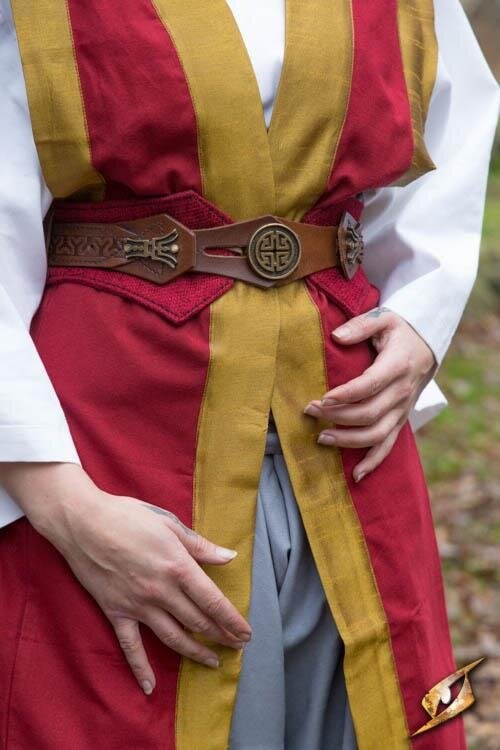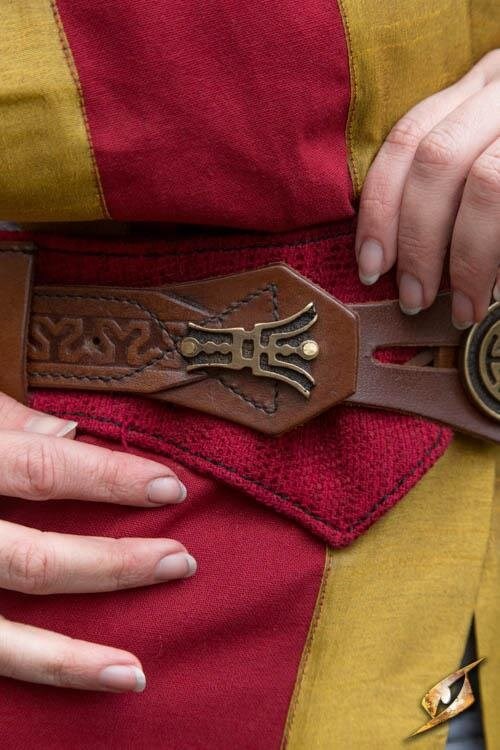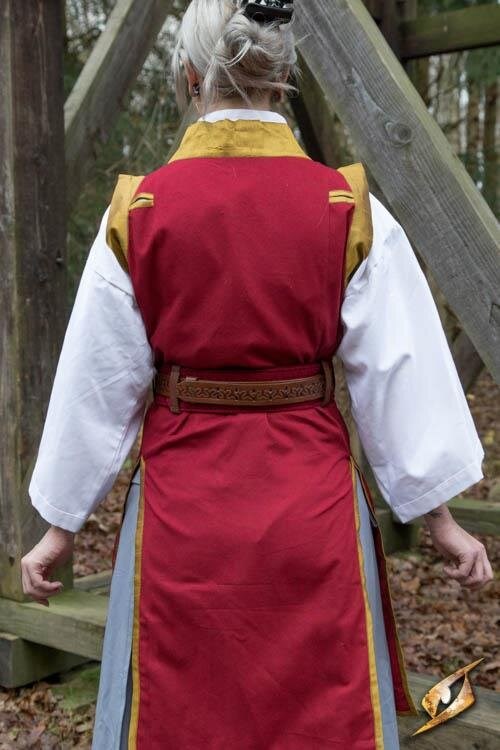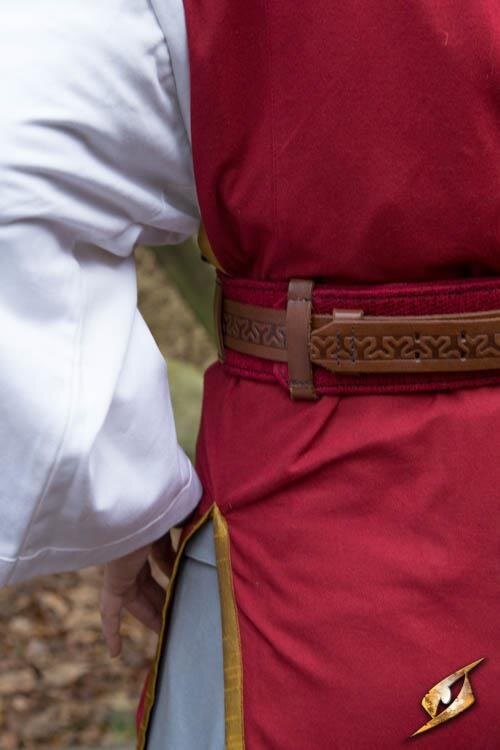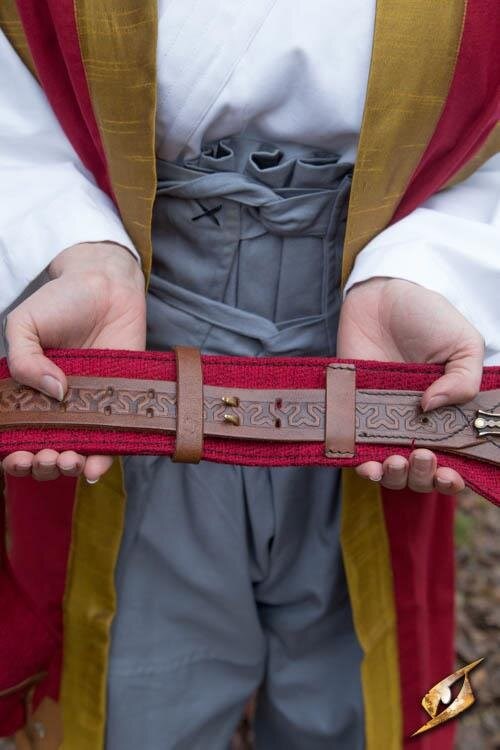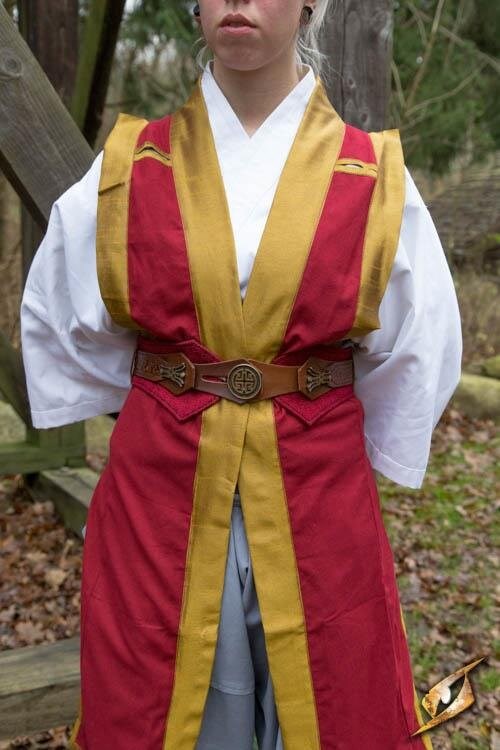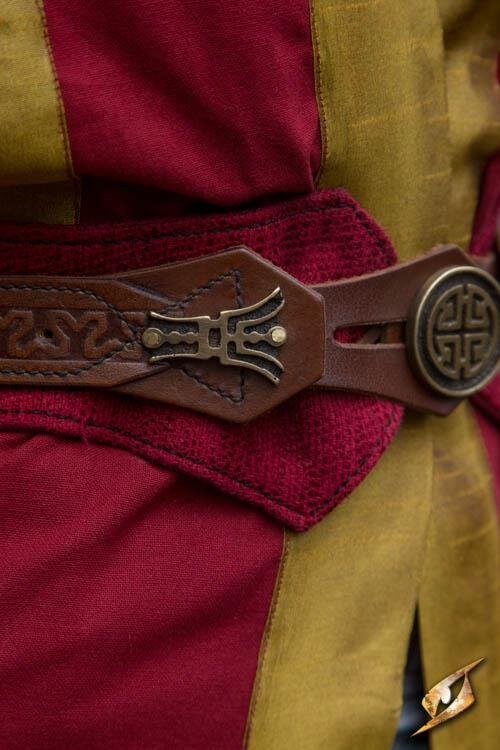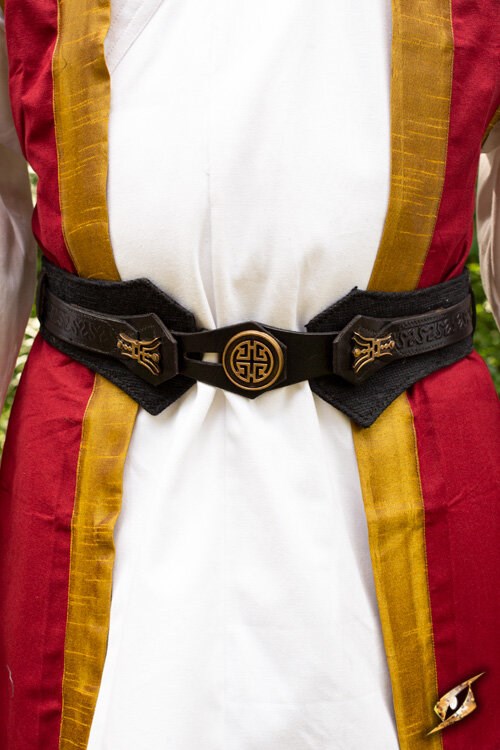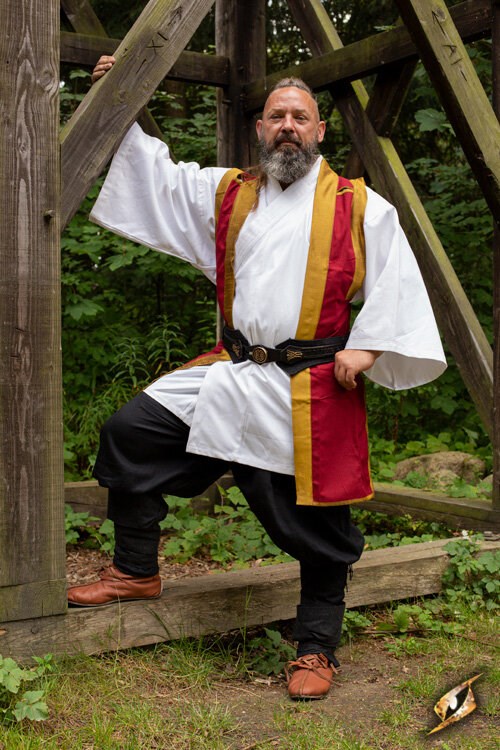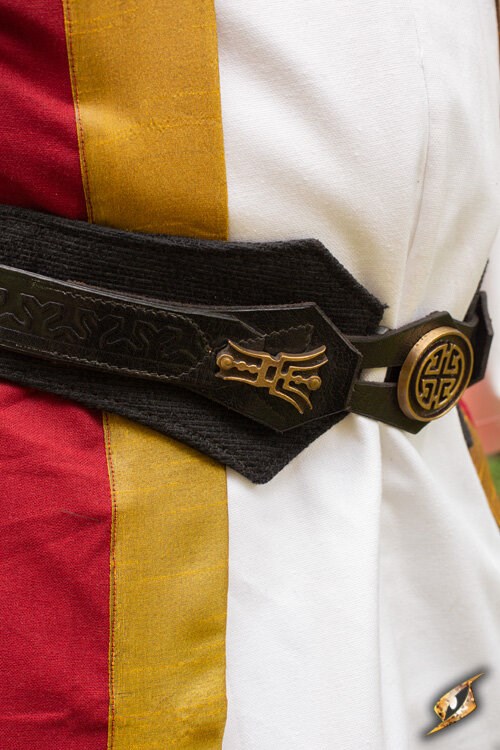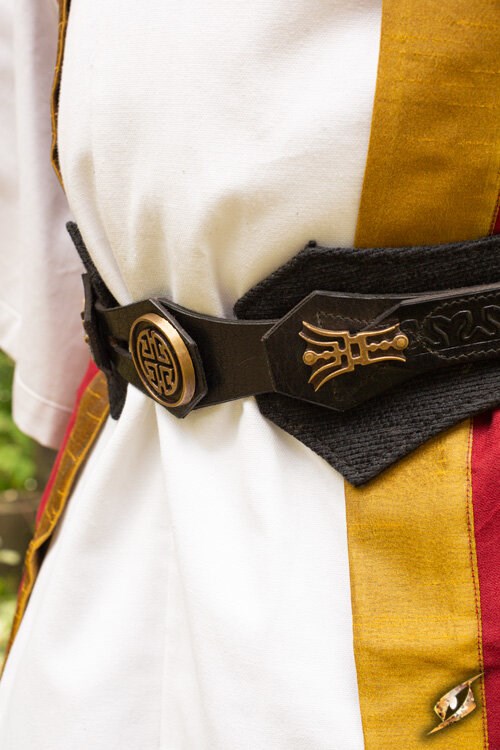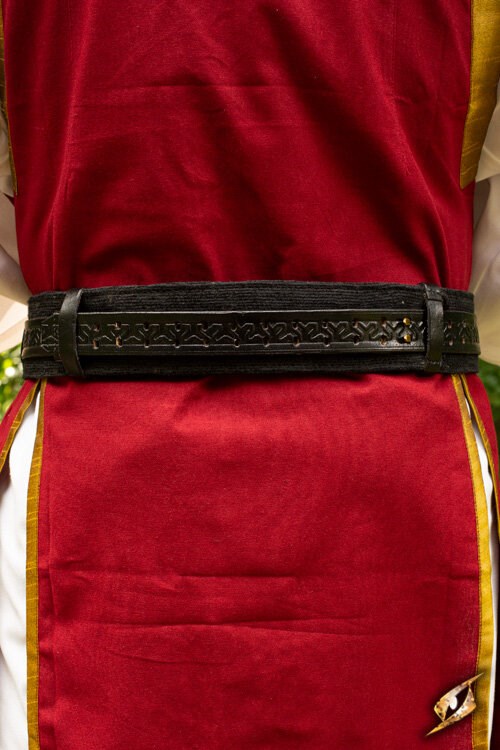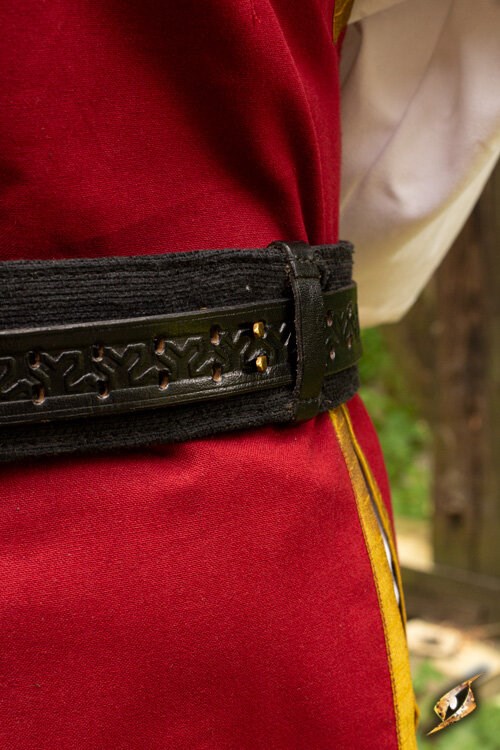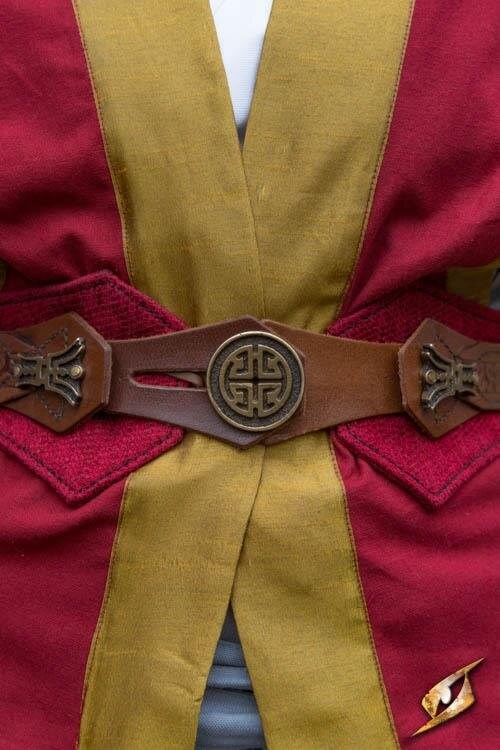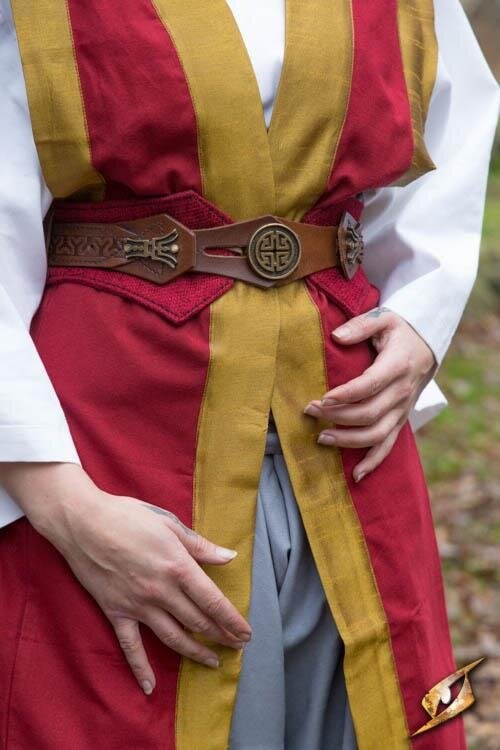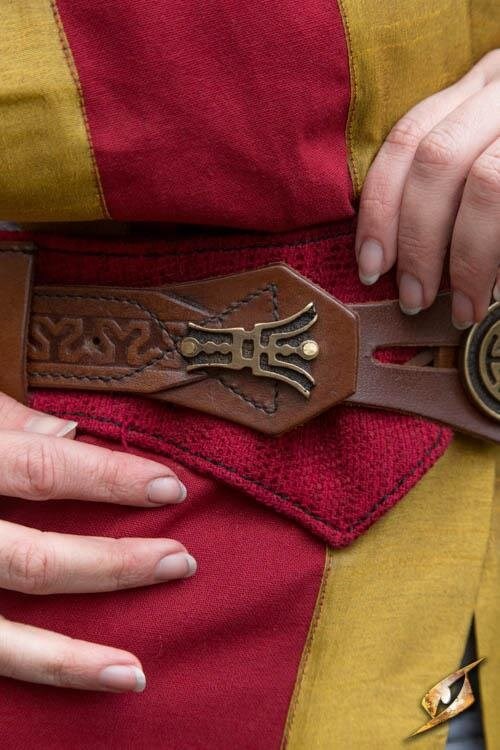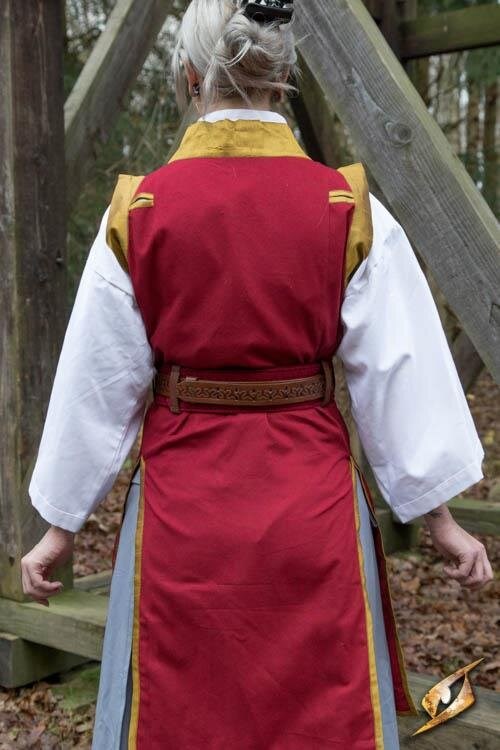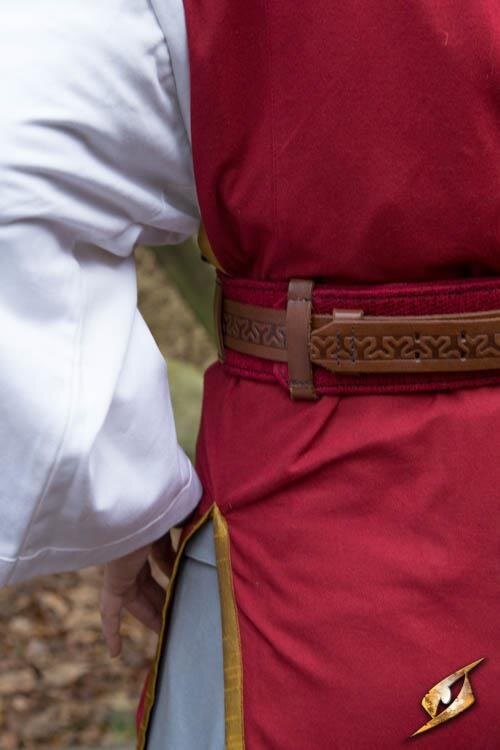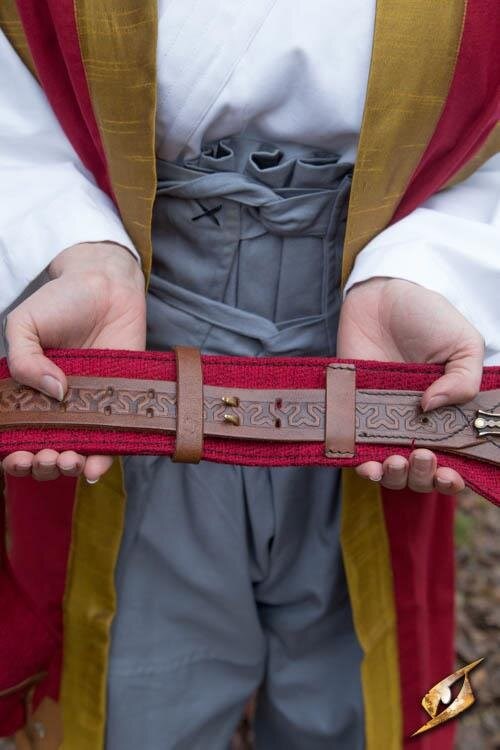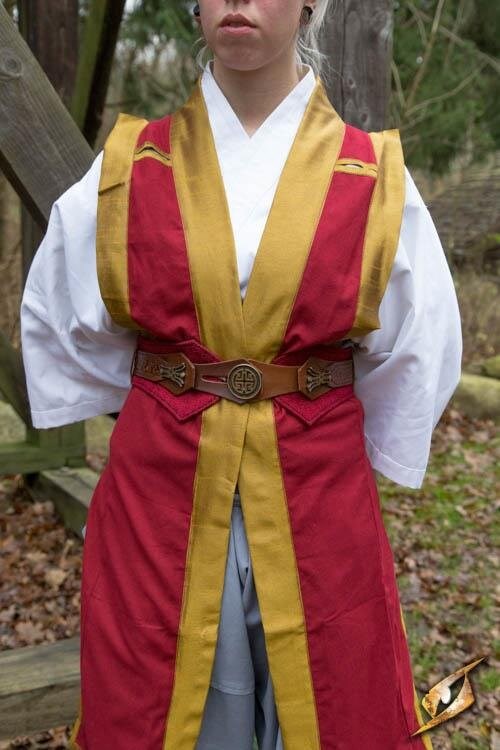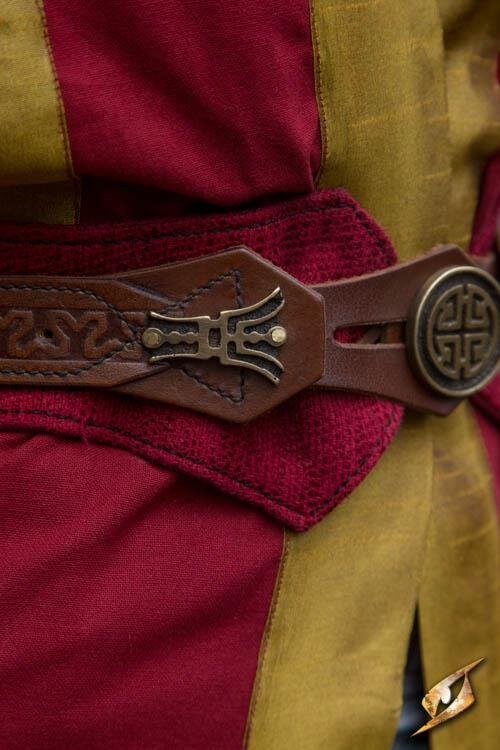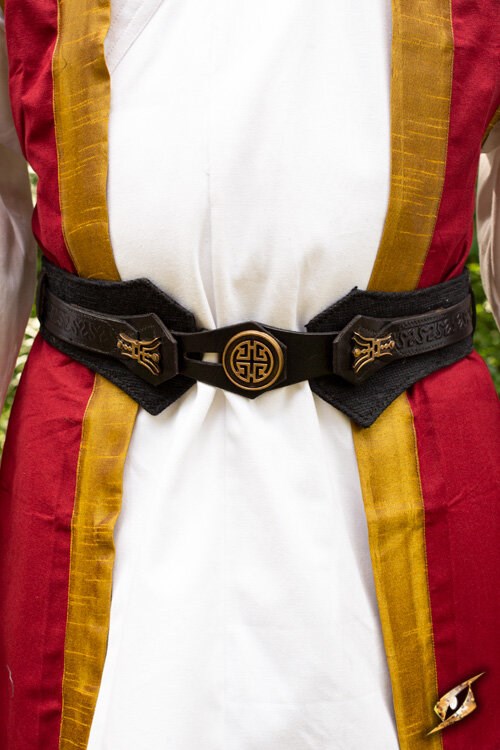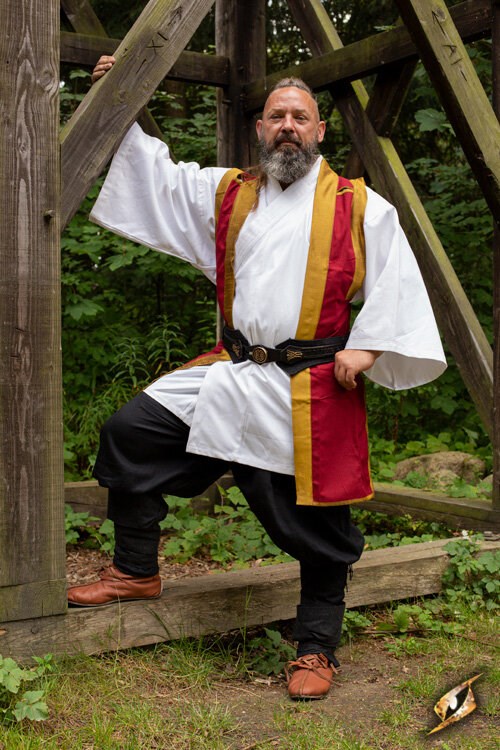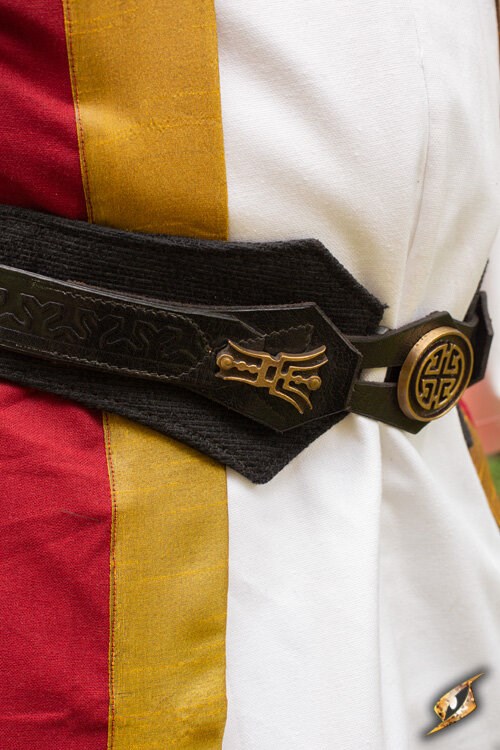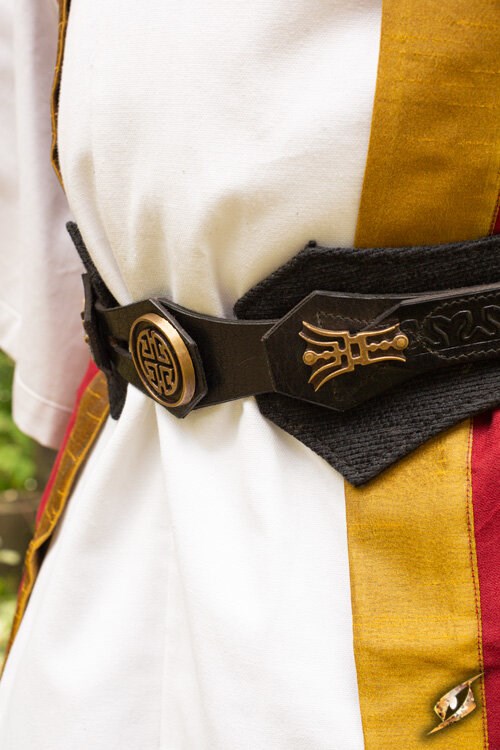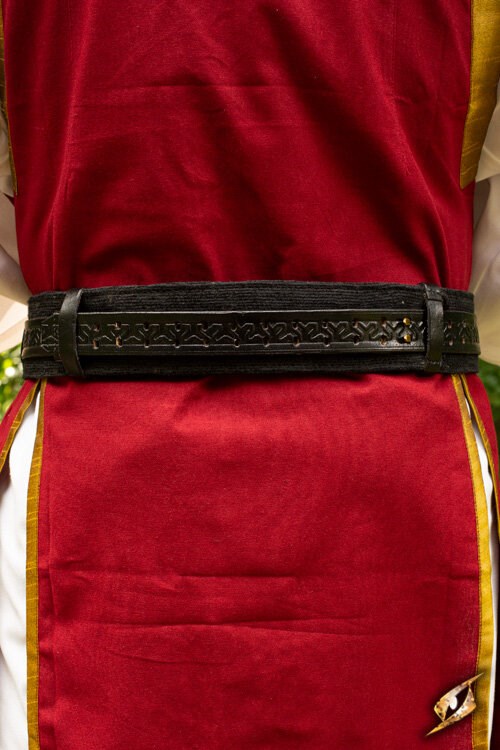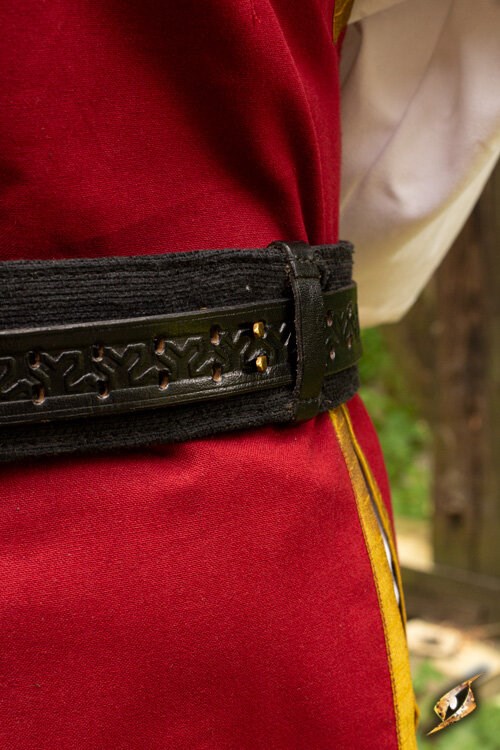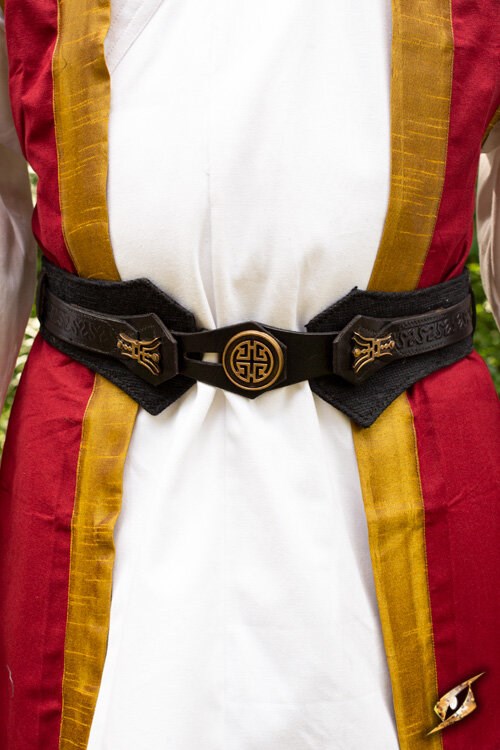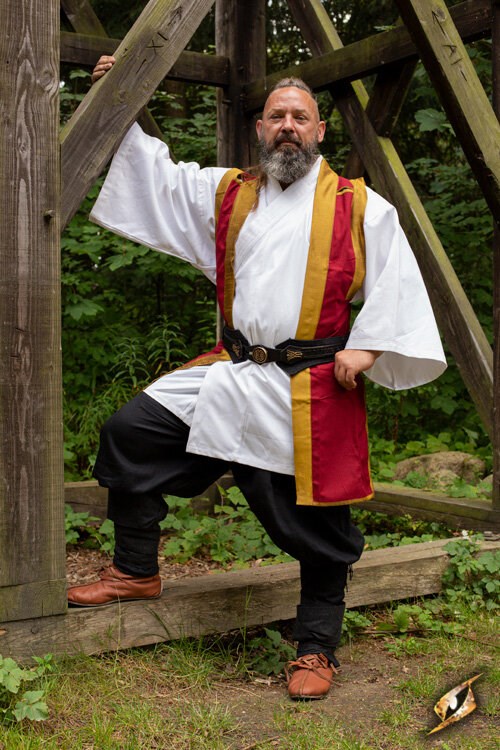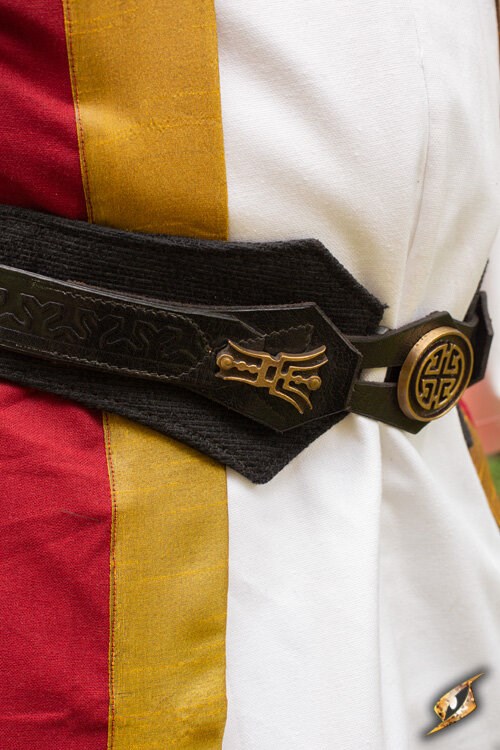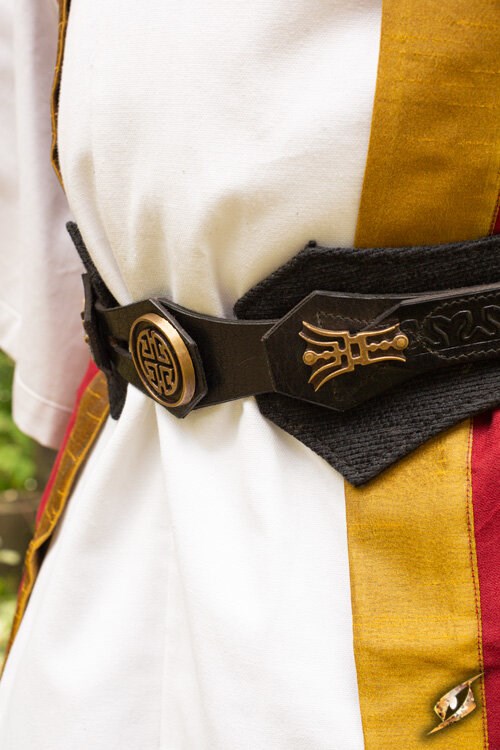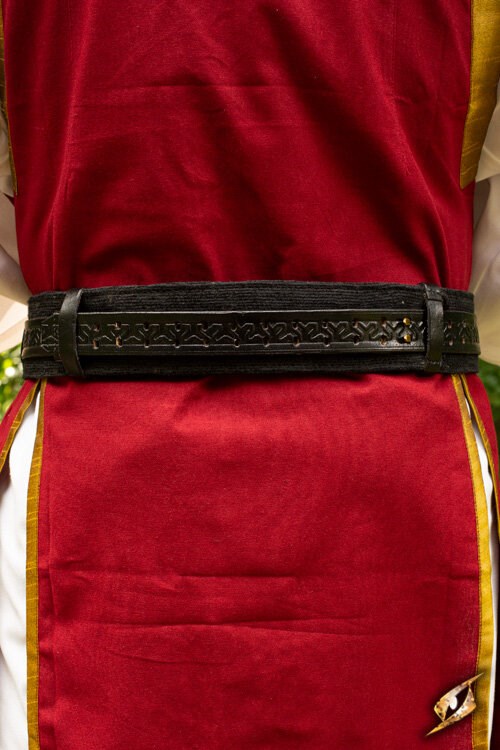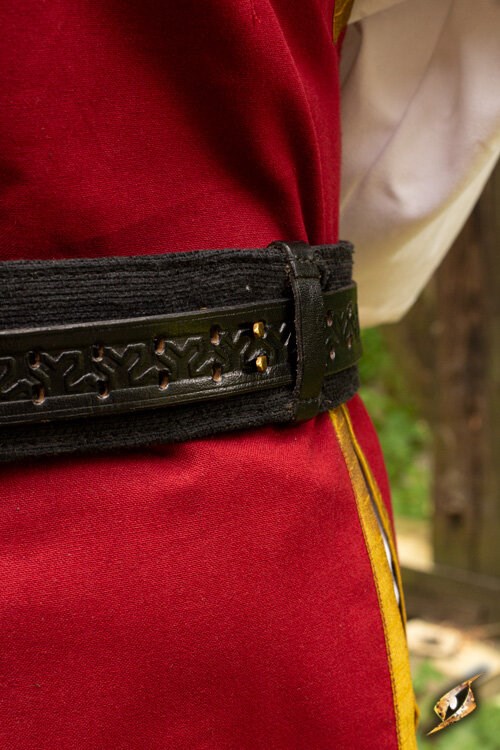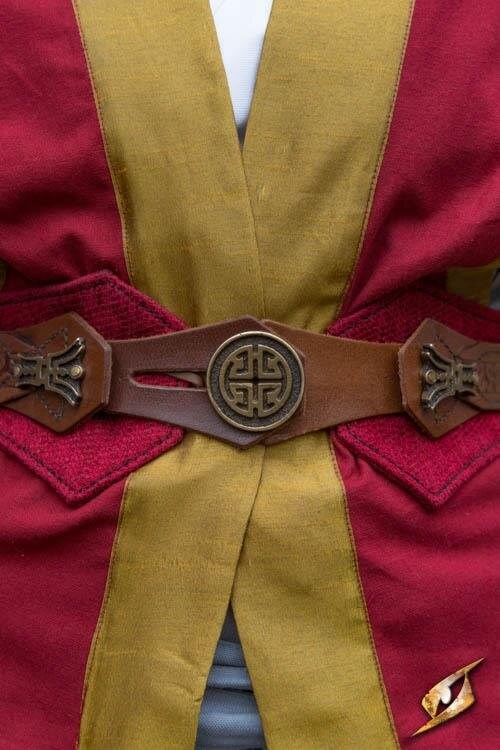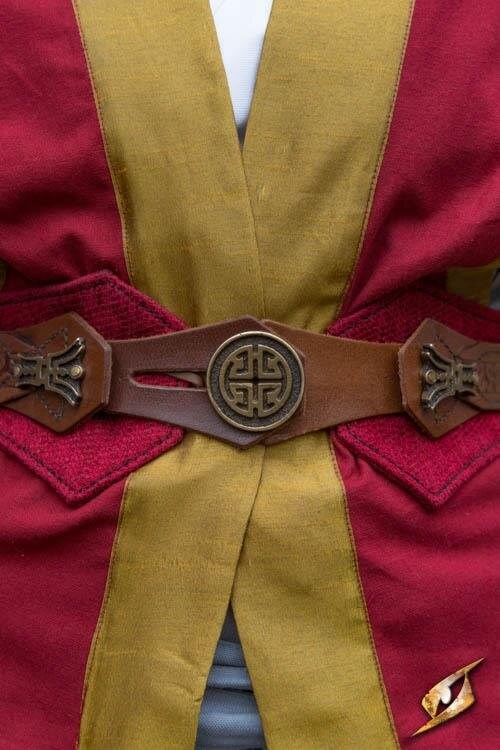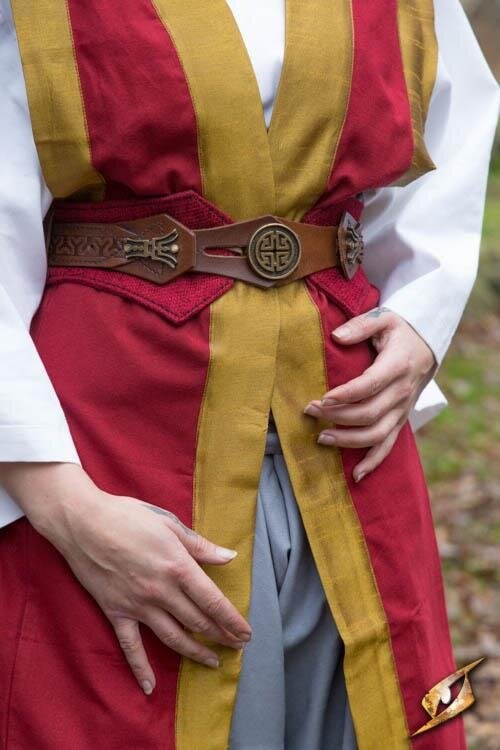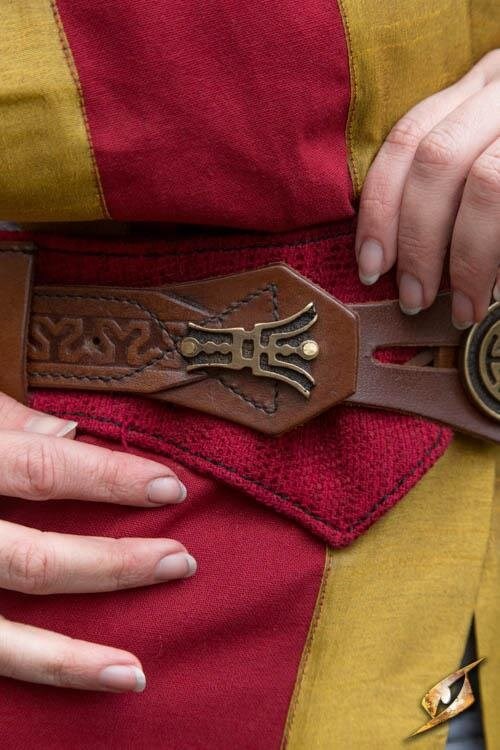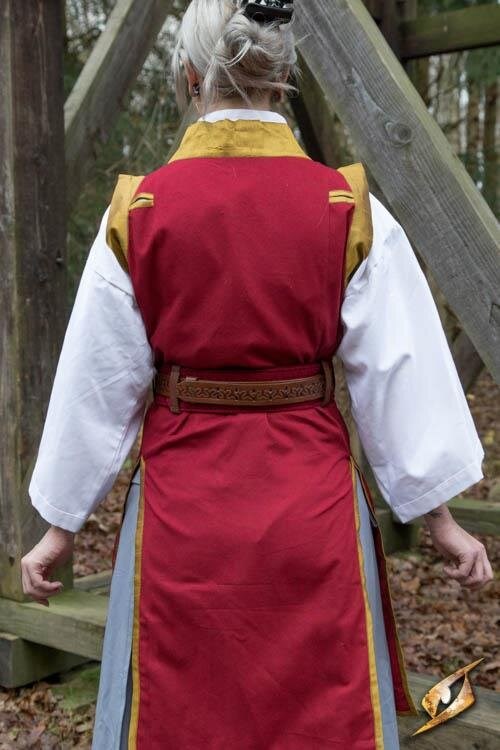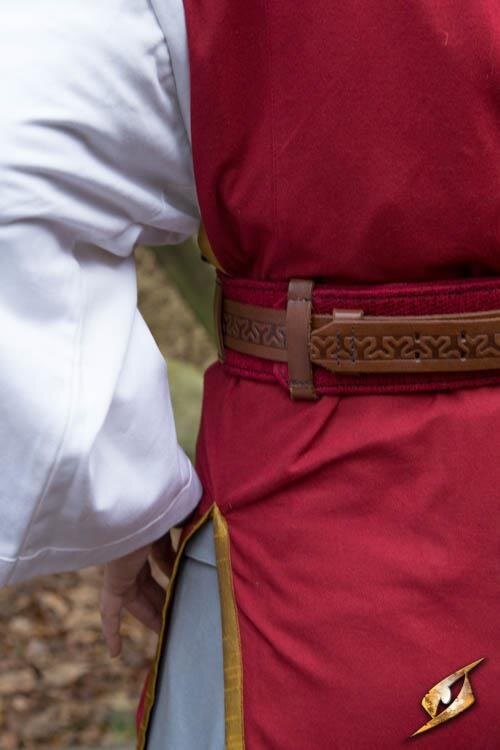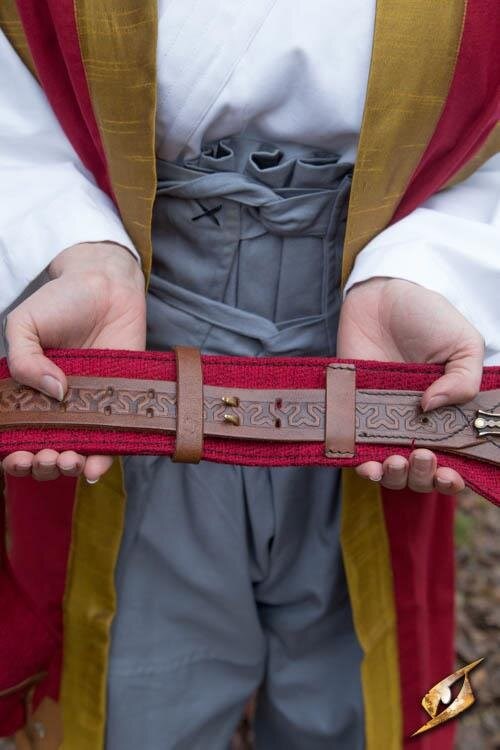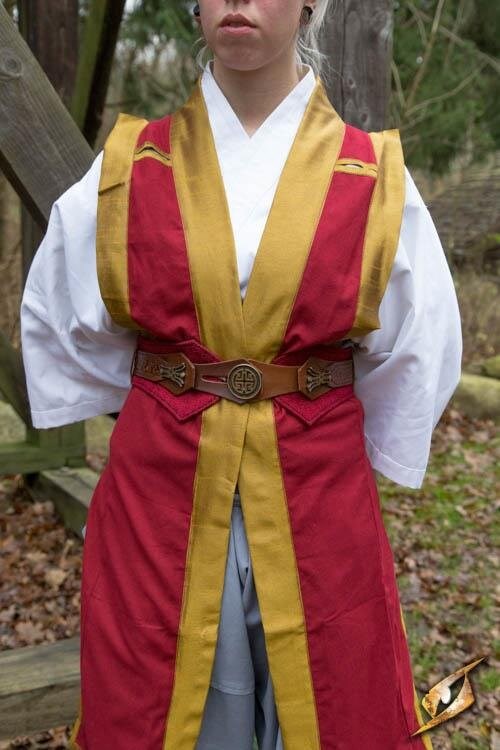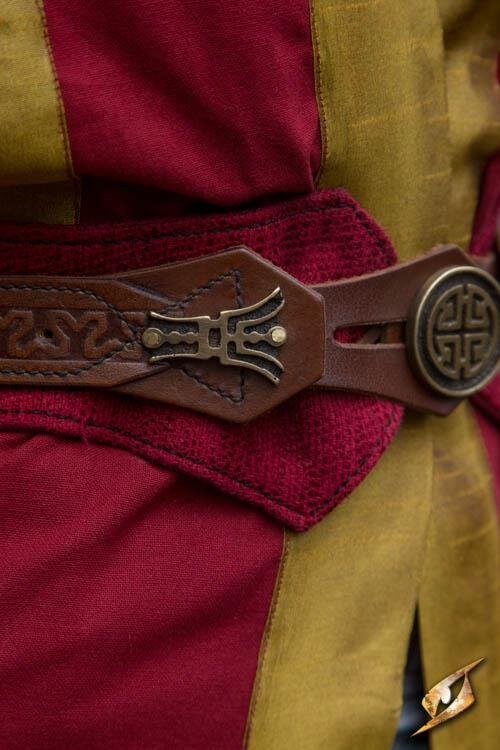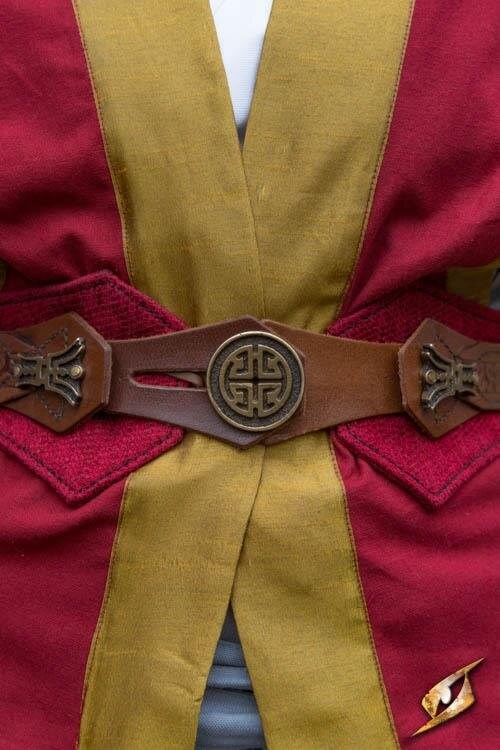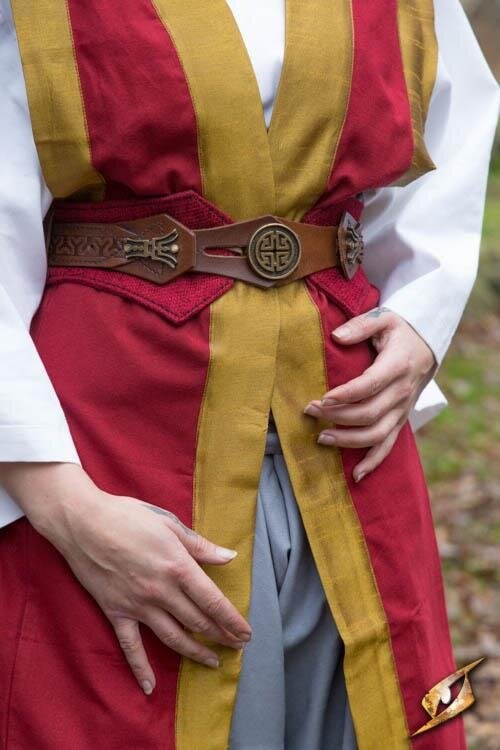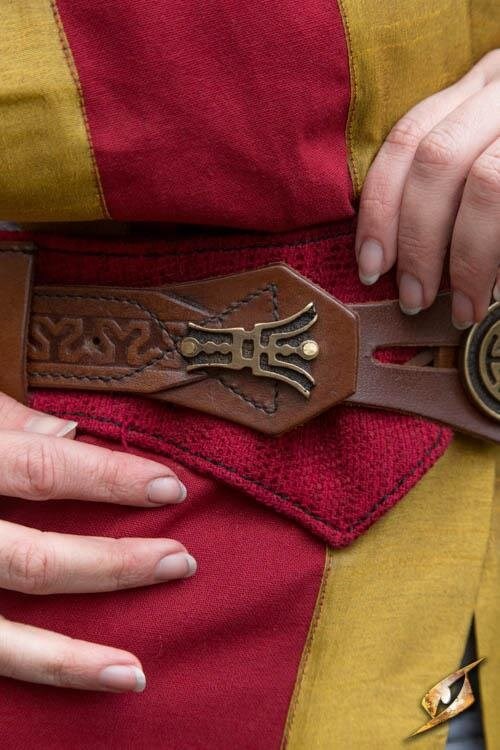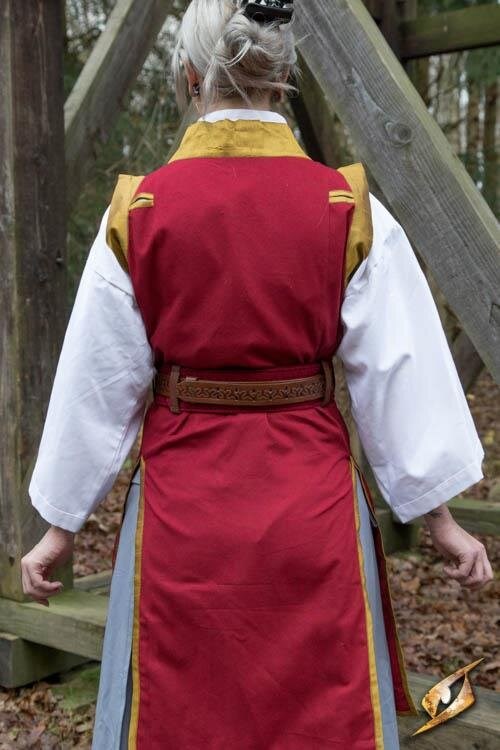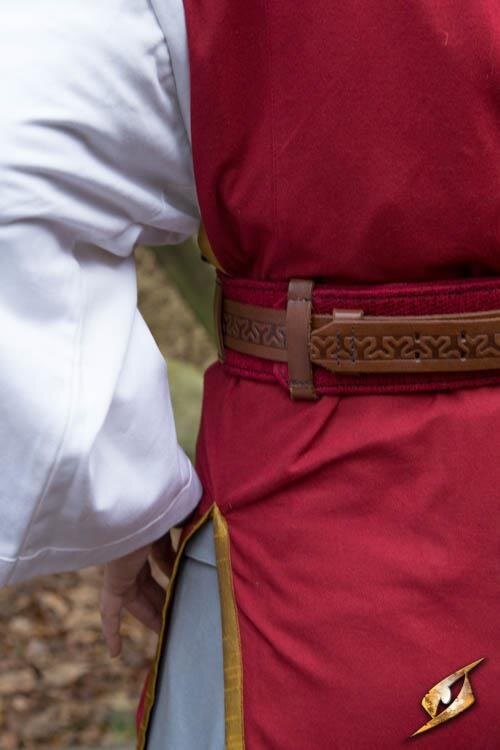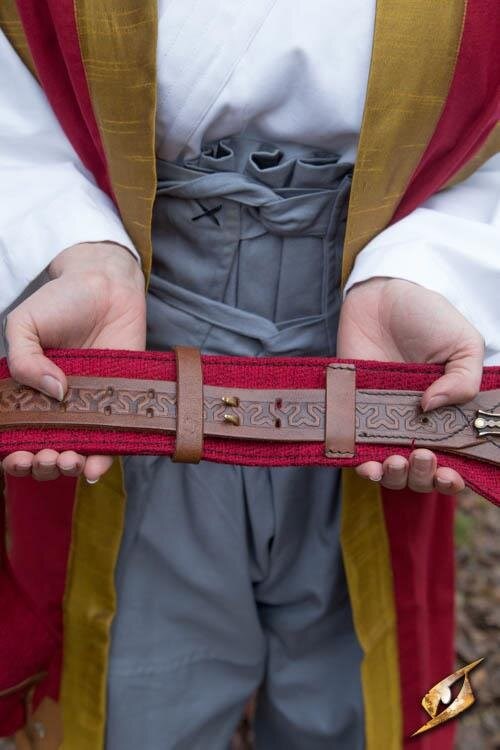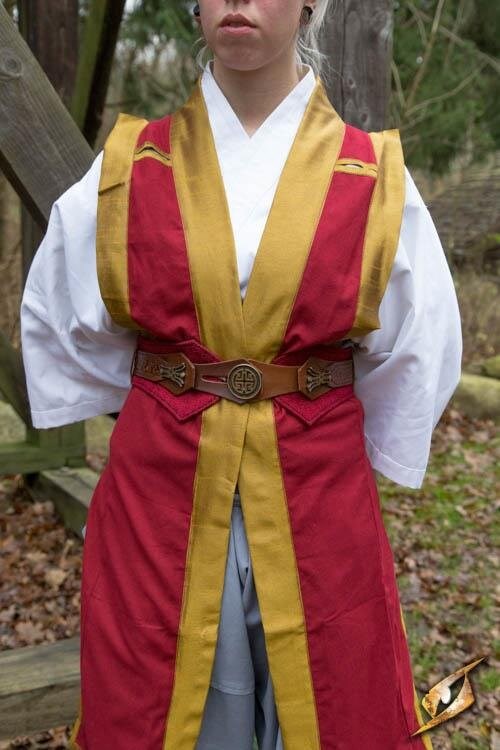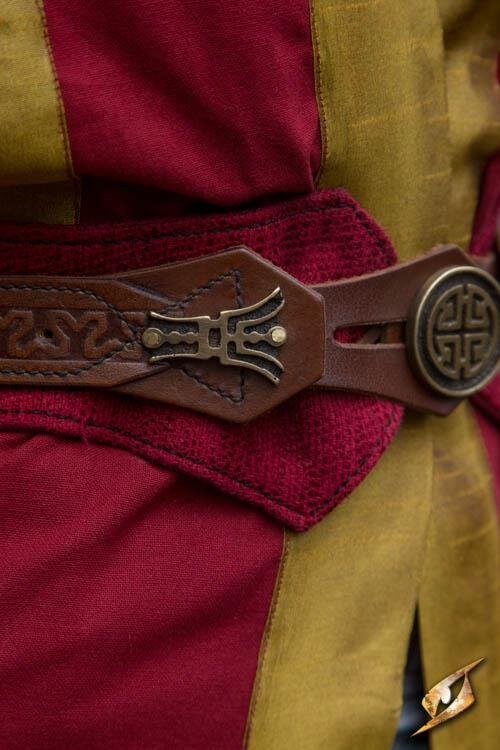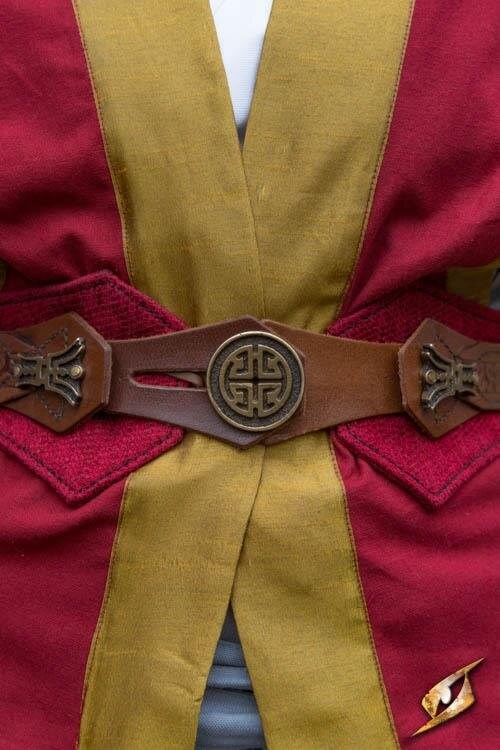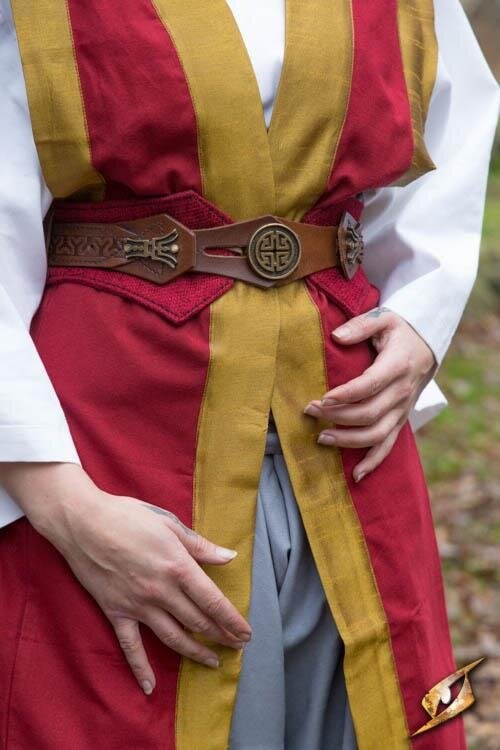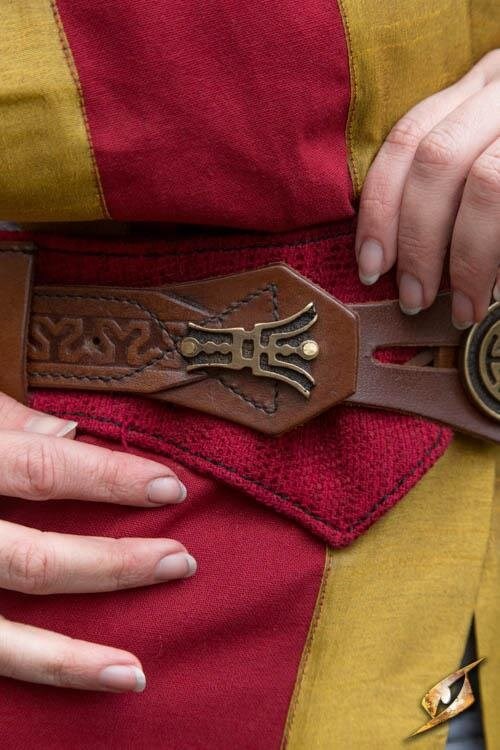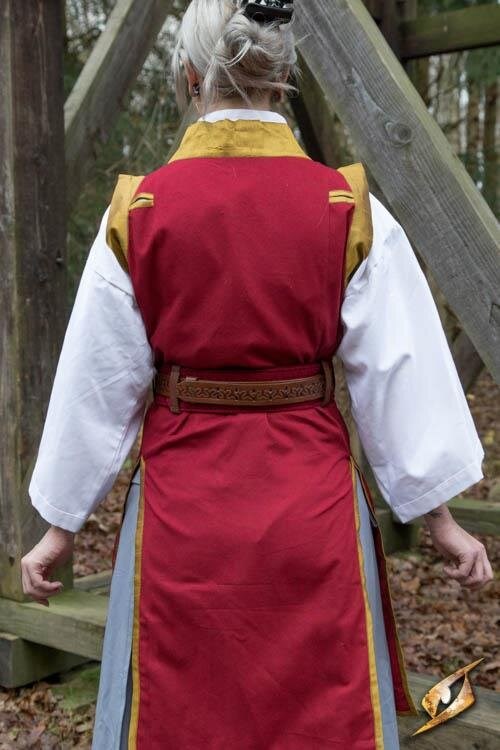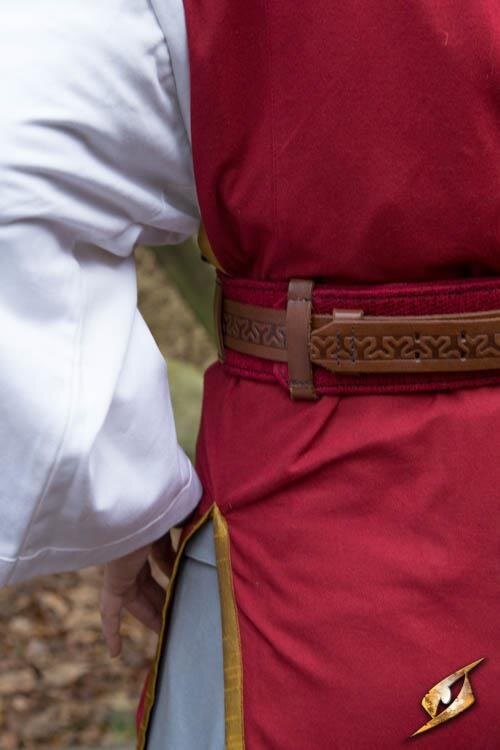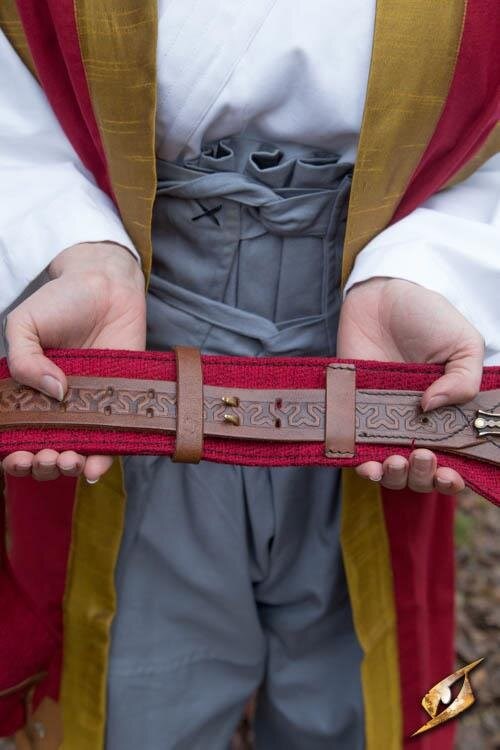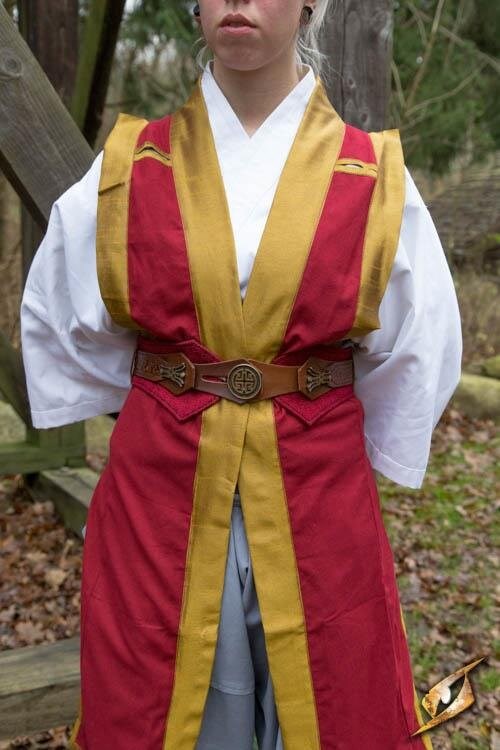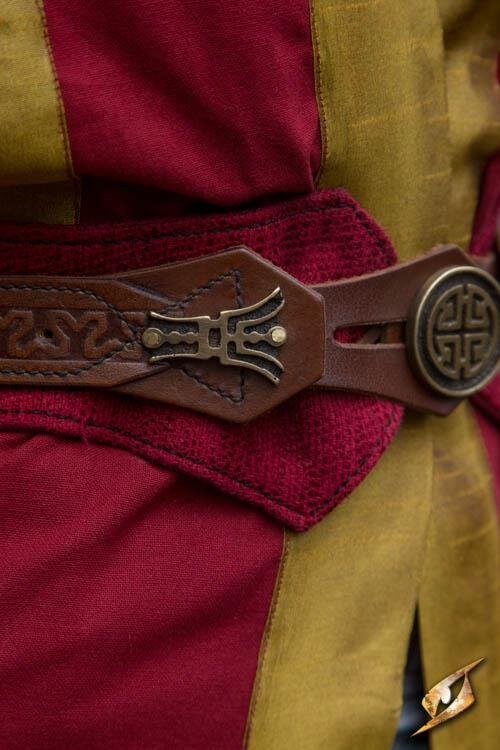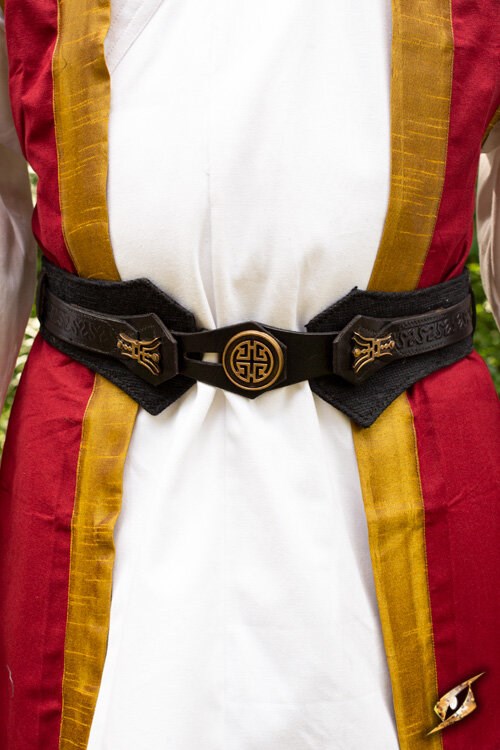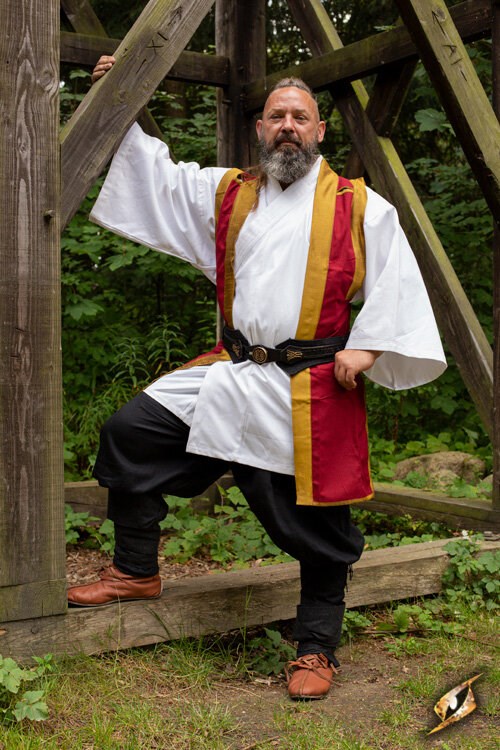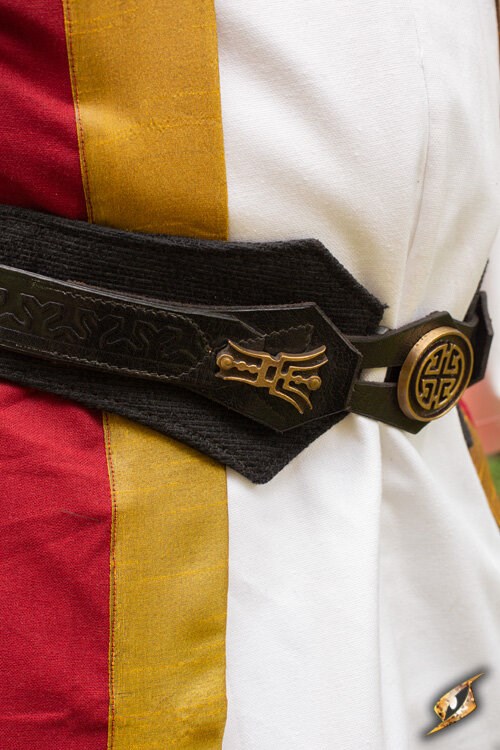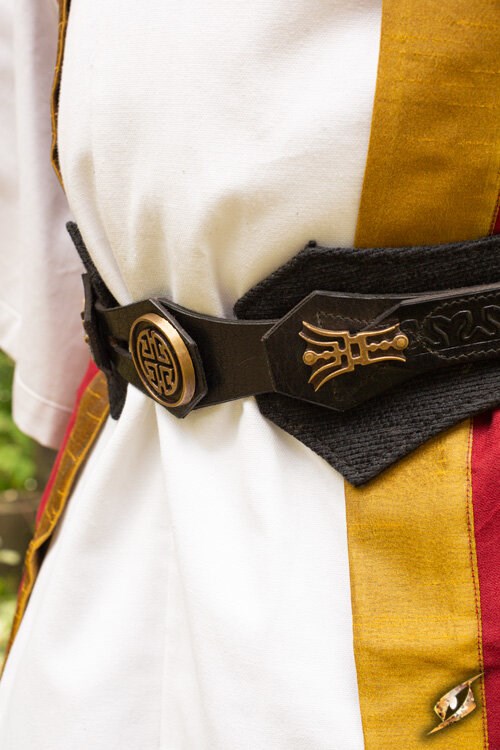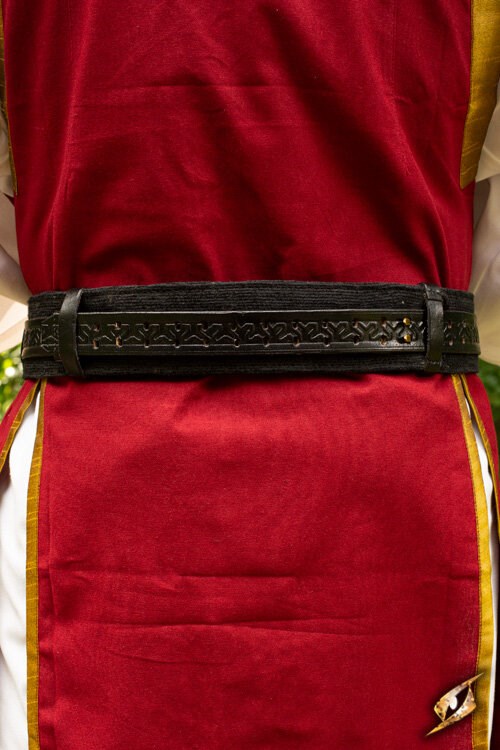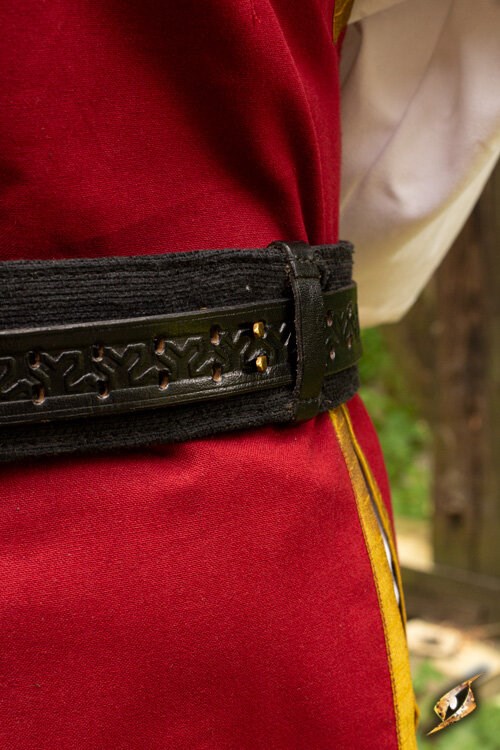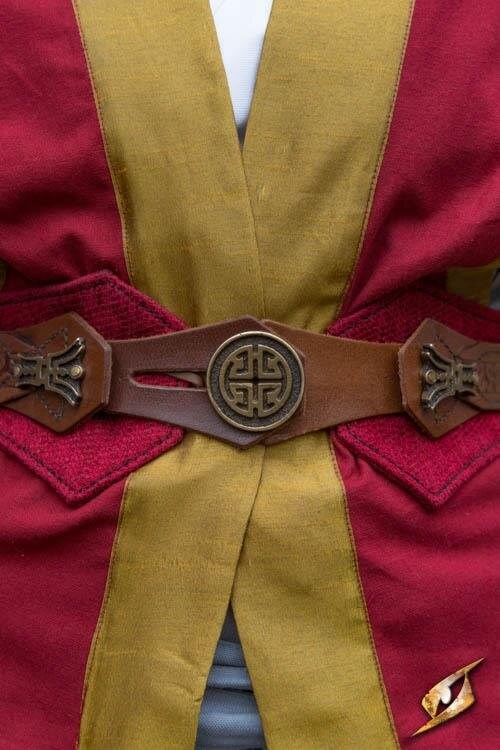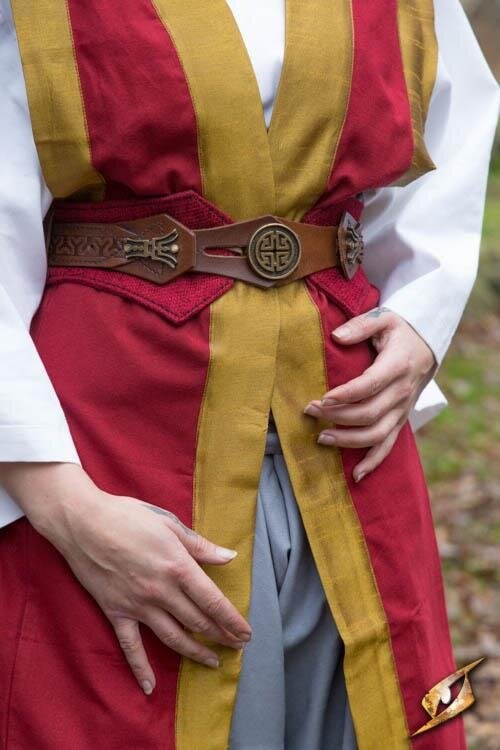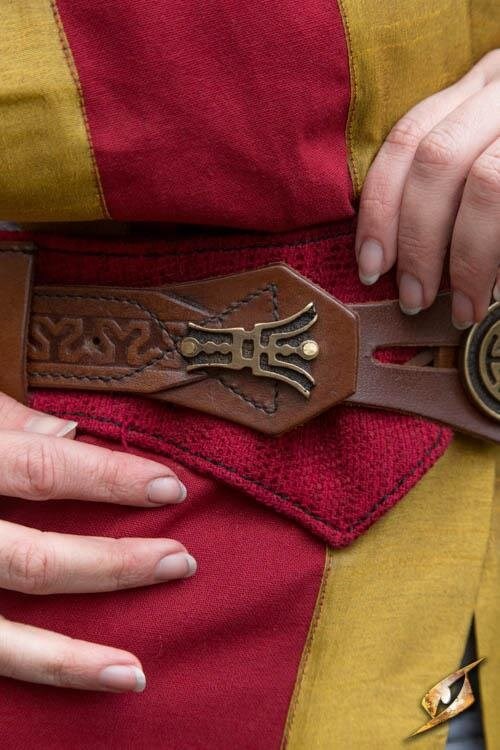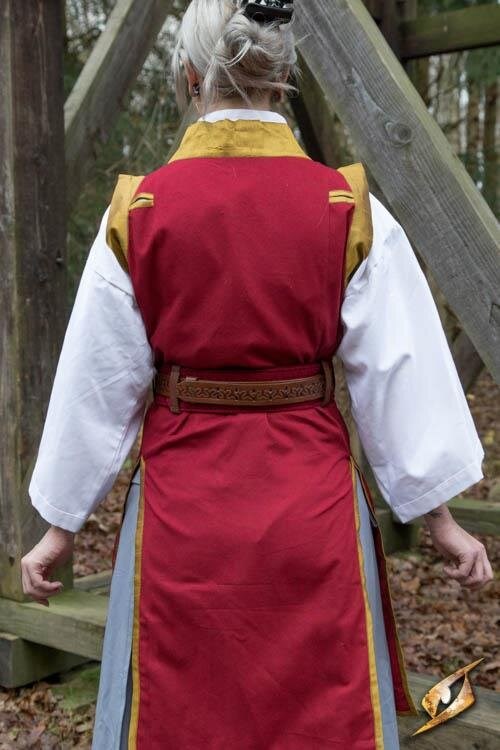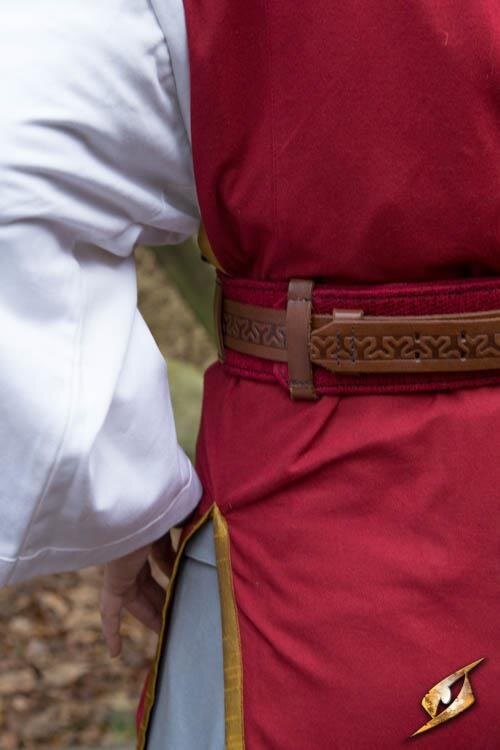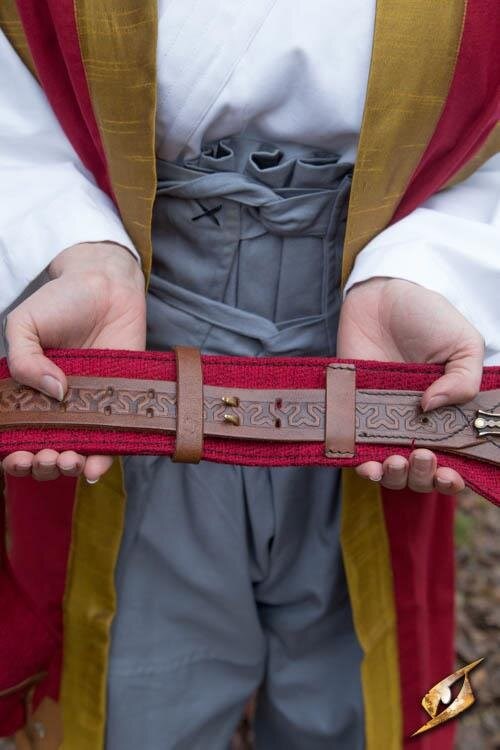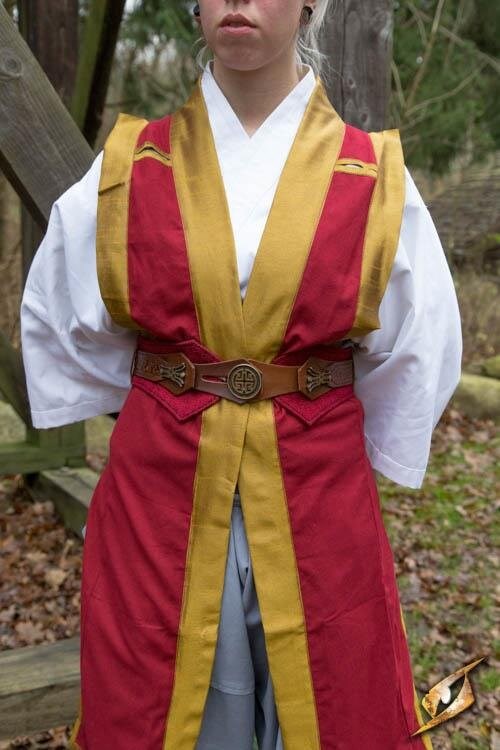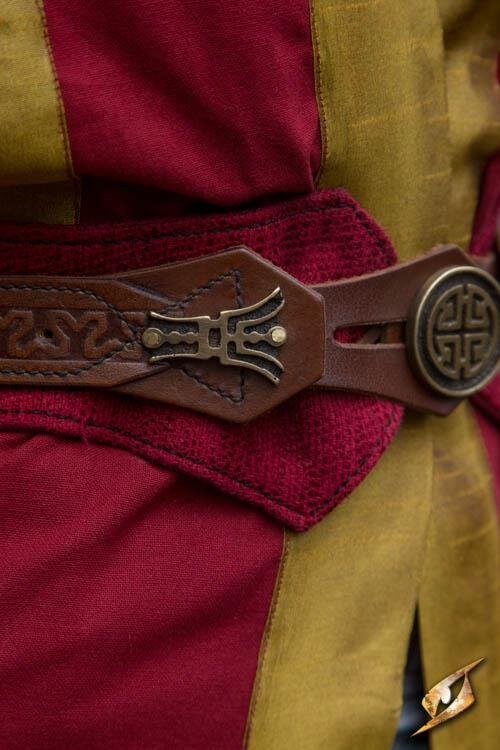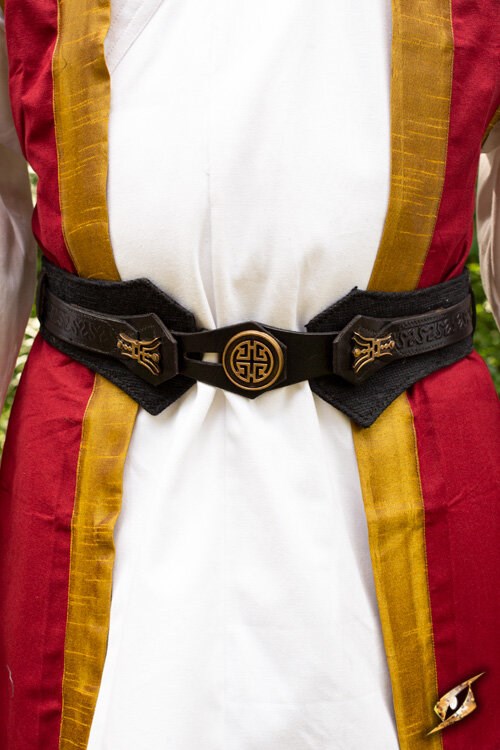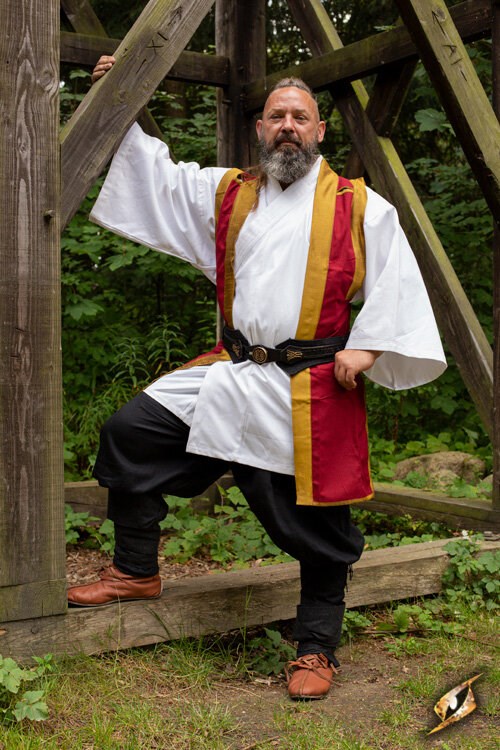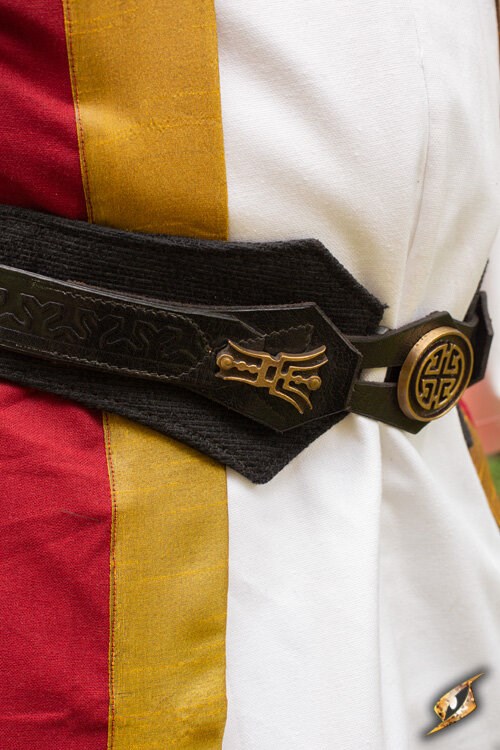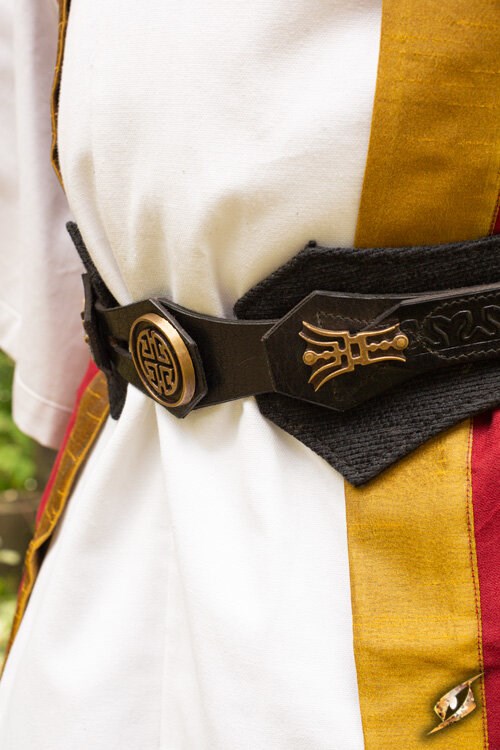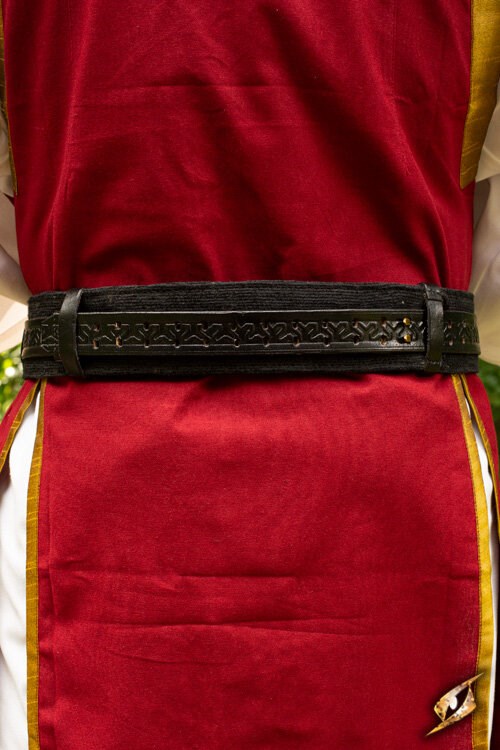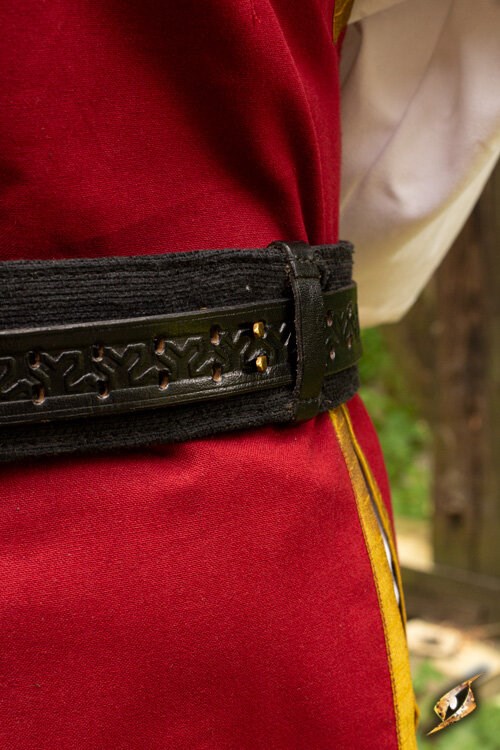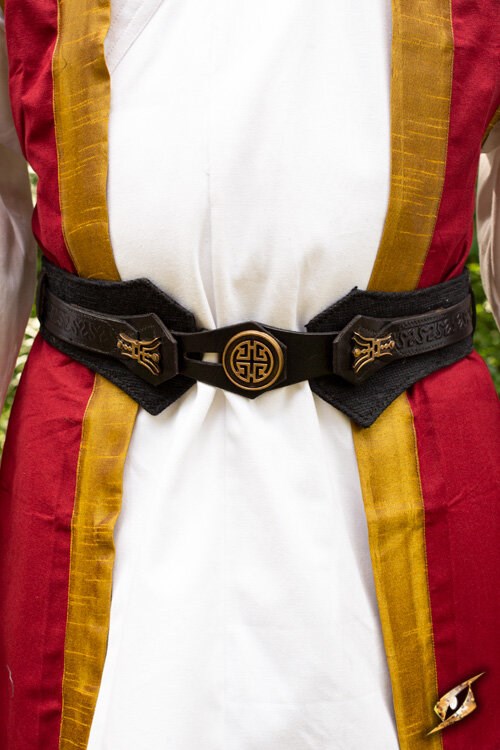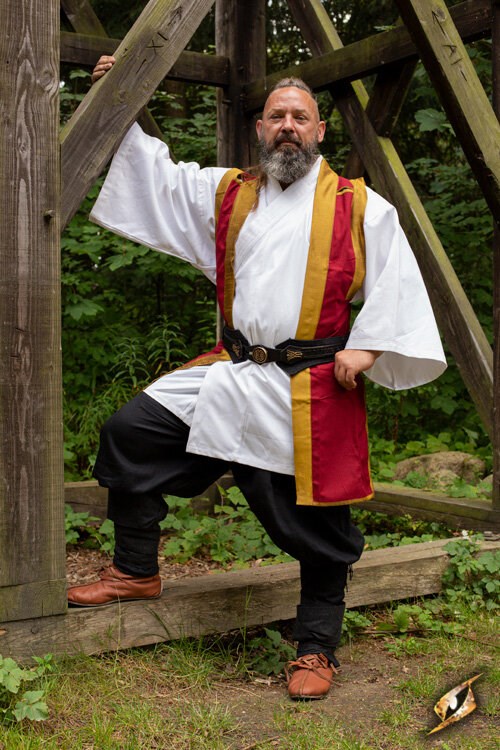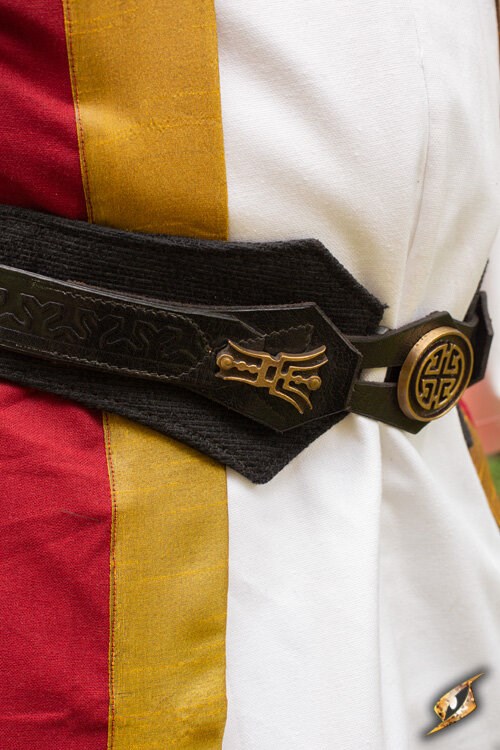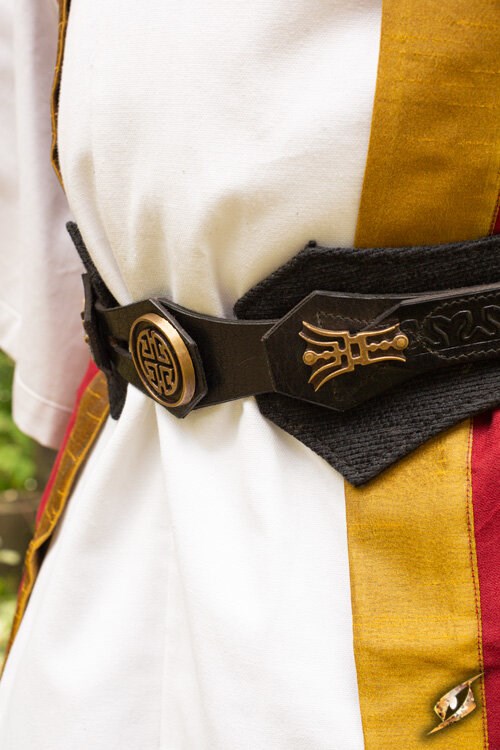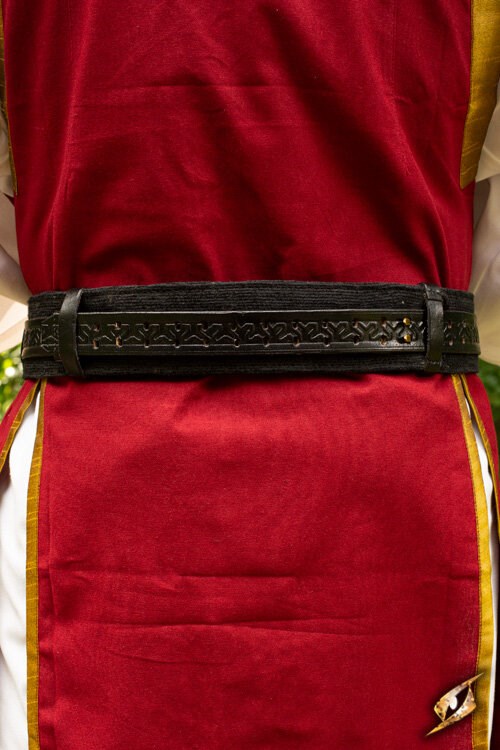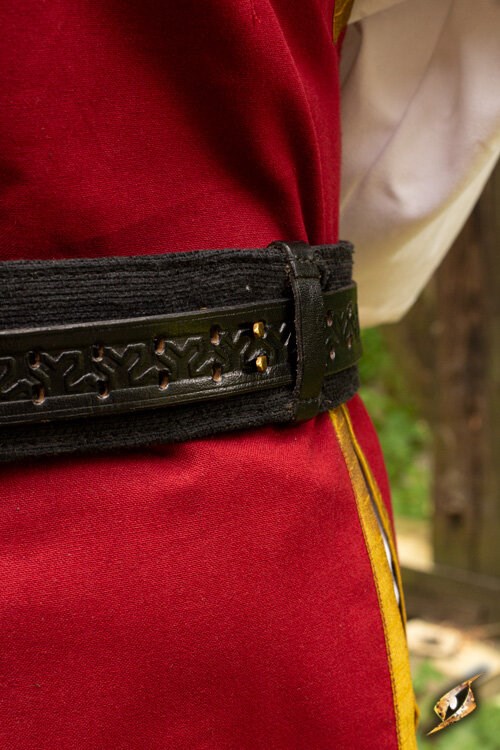 Beruto
SKU: Choose variant, Old SKU: Choose variant
SKU: {{chosenVariant.variantSku}}{{chosenVariant.oldVariantSku ? (', Old SKU: ' + chosenVariant.oldVariantSku) : '' }}
Epic Armoury, Ancestral
In Stock
Available
(choose variant)
LOG IN to see prices and add to your cart
Description

Quality

Technical Details
THE PERFECT BALANCE BETWEEN COURAGE AND RESPECT OF LIFE
Whether you are a common thief or an honourable Samurai, Epic Armoury's Beruto is the perfect belt for your complete LARP outfit. This light belt is made from two connected, brown leather pieces fastened to an underlayer of red, textured cotton. The back features an intricate spacer to give an extra option for customization and perfect fit and is locked in place at the front by a rounded brass belt buckle with a beautiful Samurai inspired pattern.
Fully compatible with Epic Armoury's other Asian styled fighter clothes, the Beruto is a great basis for almost any warrior-inspired LARP character you wish to make.
HISTORY
'Beruto' means belt in Japanese
Originally, martial arts practitioners wore a black or white belt as they trained in a kimono. The coloured belts that are used to denote rank came along much later, initially introduced in judo in the early 1900s
Made from natural, full-grain quality leather
Straps and fittings made from natural top-grain leather
Brass Buckles
Highly detailed embossing on the leather
Handmade by professionals
Measurements are approximations
This product is handmade and hand-painted and therefore unique. As a result, when compared with similar item numbers, this product can have natural deviations in pattern, colour and shape, which are not considered defects or faults.
We produce our image material in a natural environment, where lighting and surroundings can affect colors and contrast. The displayed images may therefore appear different from the product you receive from us.
Measurements are all in cm if not stated otherwise.
Brand:
Epic Armoury
Universe:
Ancestral
Materials:
Leather
Position:
Waist
Product type:
Belt
Maintenance
Natural leather products are very durable but require regular maintenance with leather care products to stay flexible and to increase lifetime. Make sure your leather products are kept dry when stored. Let wet leather dry naturally before treating. If frequently wet and dry, increase frequency of maintenance.
CLEANING
Clean by removing dirt with a hard brush, then gently rub on leather soap with a clean, damp cloth until the leather appears clean. Remove soap with a separate damp cloth to wipe away any soap residue and then use a dry cloth to wipe away any remaining water from the leather.
CONDITIONING
You should always condition leather after cleaning, since the soap will have removed some of its natural oils. Treat the leather with mink oil, olive oil, or beeswax polish with a clean cloth, gently rubbing a small amount of oil or polish in circles into the leather. Allow the leather to soak in the oil before wiping the leather with a final clean cloth to remove any excess residue.