Iron Fortress specializes in manufacturing and distributing various Live Action Role Play (LARP) brands, with Epic Armoury as our primary brand and flagship product. Our mission is to excel in our niche and maintain our strong reputation as a dependable supplier and partner for LARP retailers, theatres, and filmmakers across the globe.
Established in 2008 by the proprietors of two Danish hobby chain stores, Iron Fortress was created in response to the scarcity of high-quality LARP products. This venture quickly expanded beyond the Danish market, ultimately serving customers worldwide.
Our Copenhagen-based headquarters encompasses both an office and warehouse facility.
Our product development team in Denmark focuses on creating functional, imaginative, and safe designs. Initial product designs go to our production team for counter-sampling, where skilled artisans bring the designs to life.
Rooted in our love and passion for the hobby, Epic Armoury is a brand created by LARPers for LARPers.
OUR MISSION
Our growing selection of innovative and high-quality products for the Live Action Role Play and medieval community is designed to inspire epic adventures for all.  We strive to encourage a business culture that attracts and nourishes individuals who are energetic, committed, and who have a passion for our business and hobby.
By offering dedicated service and accessible products, we aspire to always increase value for our customers, partners, and enthusiasts around the globe. 
OUR VISION
We aim to be the worldwide preferred brand for Live Action Role Players, medieval enthusiasts, and the film and theatre industry.
Company Culture
At Iron Fortress, our core values define who we are and guide our actions. We believe in fostering a positive work environment that encourages collaboration, creativity, and mutual respect. Our success is built upon the unique contributions of our dedicated employees, whose passion, expertise, and efforts drive our mission forward.
We recognize the importance of nurturing a supportive atmosphere where every team member feels heard, valued and empowered to achieve their full potential. In pursuit of this goal, we prioritise open communication, professional development, and a healthy work-life balance for all.
At the heart of our company lies a commitment to inclusivity, diversity, and fair treatment, ensuring that our workplace is a welcoming space for people of all backgrounds. We take pride in cultivating strong relationships with our employees, celebrating their accomplishments, and providing them with opportunities for growth and fulfilment.
Together, we strive to embody the Iron Fortress spirit of excellence, unity, and innovation, creating a positive impact on both our industry and the lives of those we touch.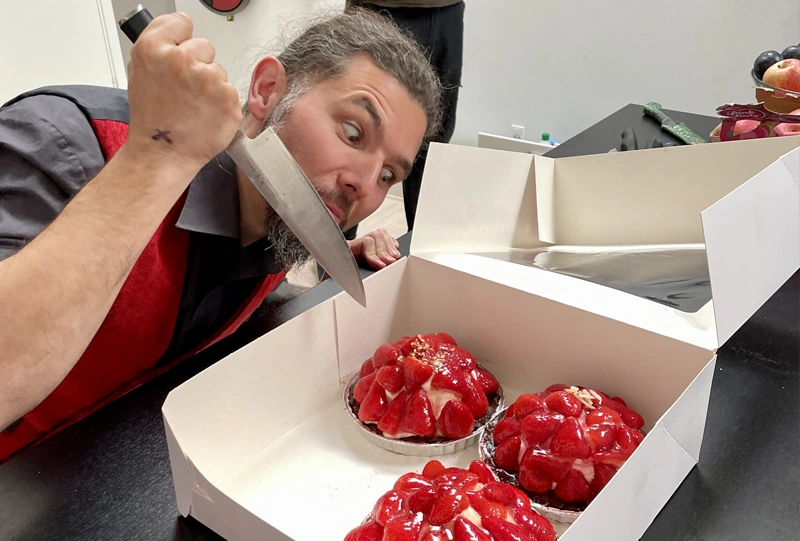 Bring the cake
At the hallowed halls of Iron Fortress, a time-honoured tradition stands resolute – the glorious celebrations with cake. Whether it be the triumphant occasion of moving homes, embarking on an exhilarating holiday, or welcoming a valiant new pet into the fold, every momentous milestone merits a lavish tribute in the form of cake. We raise our forks in honour of life's grand adventures!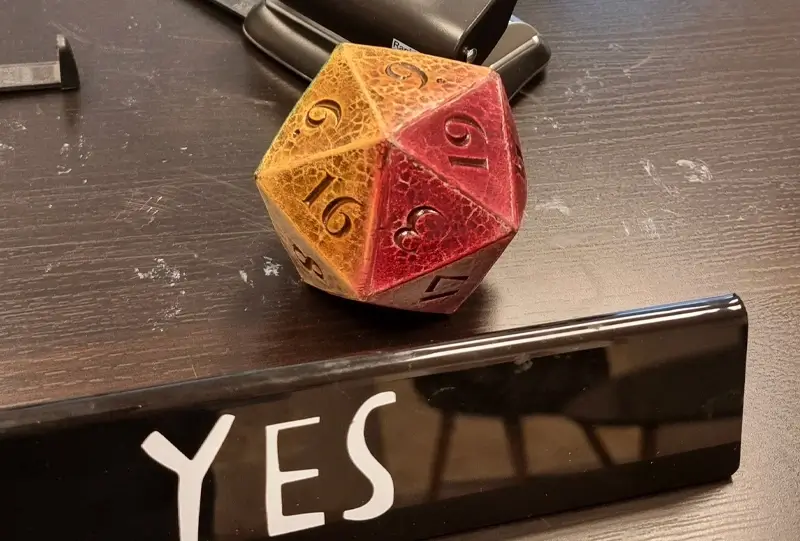 Epic Dice
We not only sell the giant D20 dice but also engage in their spirited use within our very own office battlegrounds! Brave souls who defend the giant D20 for a full five days shall emerge victorious, claiming the coveted prize as their own. This epic contest transcends departmental barriers, uniting us in a thrilling pursuit that sees warriors from all realms vying for triumph and glory!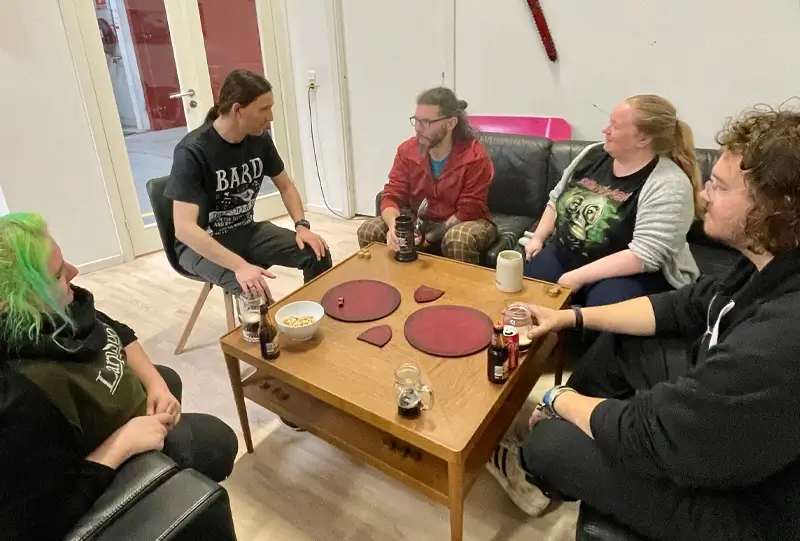 Frivolous Fridays and Shadow Shield
On the last Friday of the month we gather to have a drink and cast off the weariness of our toils. We also seize this chance to engage in a legendary game known as Shadow Shield, a game conceived by one amongst our very own ranks. Together, we revel in camaraderie, forging lasting bonds as we test our mettle.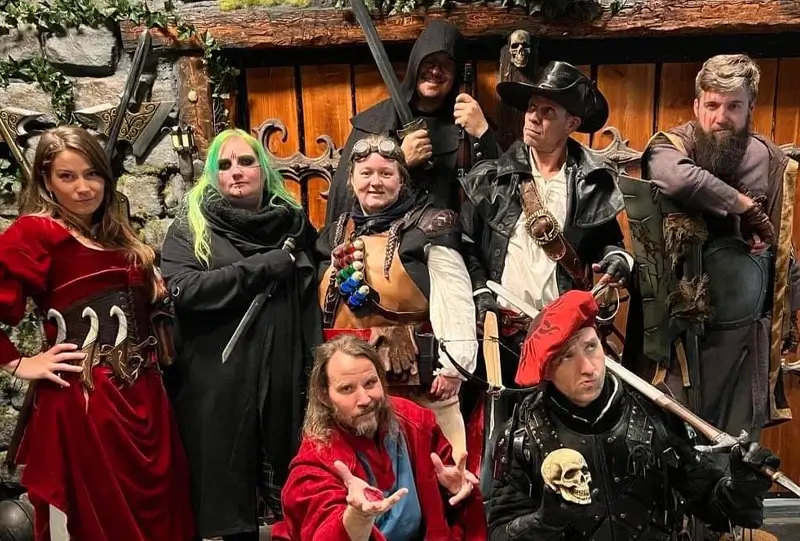 Company outings
On the momentous occasions of extraordinary geeky events, we assemble our valiant cohort to embark on exhilarating escapades, allowing us to revel in merriment and camaraderie beyond the confines of our daily endeavours. Seizing these rare opportunities, we don our most magnificent garb, transforming into fantastical beings for occasions such as the much-anticipated Dungeons & Dragons cinematic masterpiece!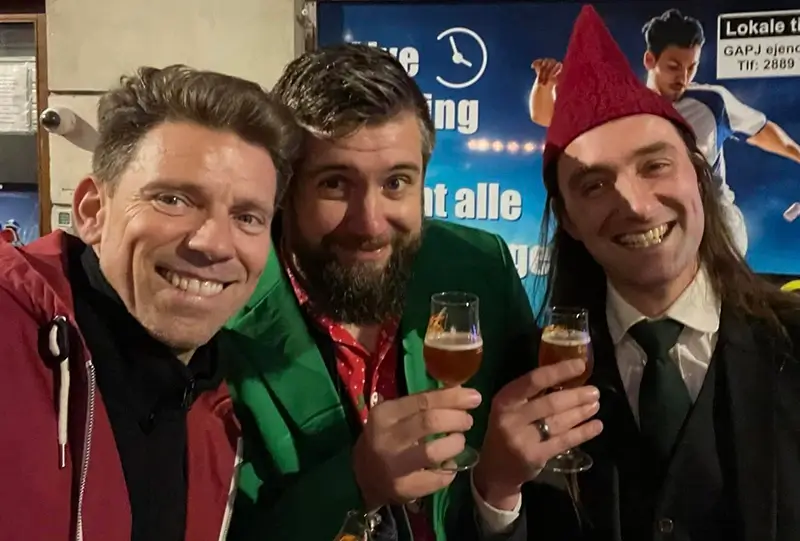 Holidays and celebrations
We like to embrace the spirit of holidays and festive traditions, such as Halloween, Yuletide, and Saint Patrick's Day. Our team relishes the opportunity to unwind and bond during these festive occasions, often venturing out for a drink or a meal together. It's not uncommon to find us donning Halloween costumes, leprechaun hats, or even rocking those infamous ugly Christmas sweaters, hoping not to get Whammed!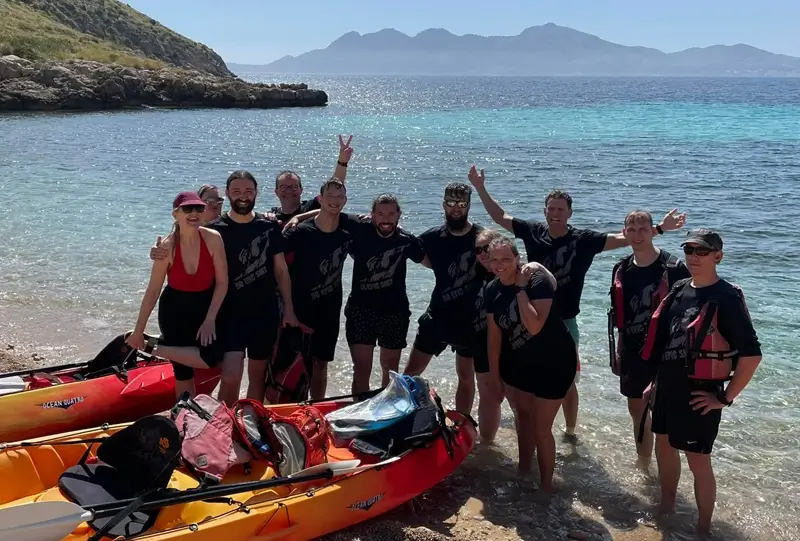 Mallorca
The Iron Fortress team recently enjoyed a fun and laid-back company trip to Mallorca, as a way to reconnect and celebrate overcoming the tough isolation period brought on by COVID-19. It was a chance for all of us to see each other in person, and we made the most of it! We engaged in team sports, explored the beautiful sights of Mallorca, and spent quality time bonding with our colleagues. The trip served as a great reminder of the camaraderie and teamwork that define our company culture, as we returned to work re-energized and ready to face new adventures.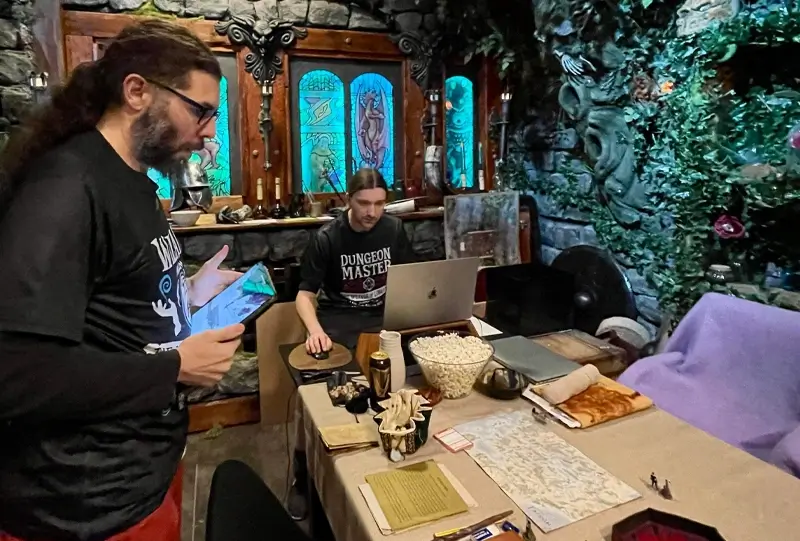 Ferd Friday
In the mystical realm of Faerûn, a grand assembly of intrepid adventurers convenes once a month, embarking on an epic journey through the vast expanses of the Dungeons & Dragons universe. Armed with tantalising snacks, invigorating libations, and a vividly immersive dungeon setting, we indulge in a thrilling escapade, weaving together the tapestry of our shared story through ingenious problem-solving and spontaneous comedic wit. Join us and be part of a legendary tale that transcends the ordinary!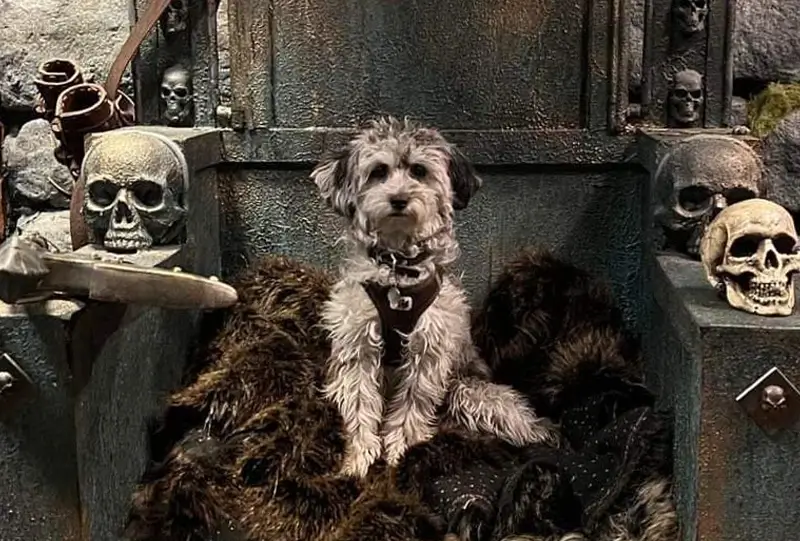 Kona
Kona, the valiant canine companion of our esteemed CEO, occasionally bestows upon us the honour of her delightful company. This enchanting, fluffy guardian brings boundless joy, effortlessly conjuring smiles on the faces of all who cross her path.
Lord's Lair
René Vendt - Chieftain Epic Overlord (CEO)
Treasury (Finance)
Annette Prehn - Master Of Coin
Box Office (Merchant office)
Jais Lundquist - Manager
Brian Holte - B2C Support 
Goblin's Grotto (Warehouse)
Michael Vagn Hansen - B2C Support
Natasha Kronkvist - B2B Support
Ira Sapozhnikova - B2B
Rasmus Krantz Rasmussen - B2B
Designer Den (Product design)
Tiim Välimaa - Head of Development
Fashion Forest (Costume design)
Julie Holm - Design and Product Development
Gabriele Stazi - Costume Development
Francesca Trani - Textile Development
Tech Tower (Data and web development)
Emil Lynge - CTO
Jonas Kristoffer Mortensen - Web Dev. 
Kim Frederiksen - Web Dev.
Tonie Rønnow Jochumsen - Data Manager
Thomas Kirknel - Analyst
Content Cave (Social Media and marketing)
Mick Hart - Epic Armoury
Lisa Wolfrum - LarpSpot